Cynthia Bailey Seen For First Time Since 'Real Housewives Of Atlanta' Exit, Flees To Los Angeles After Getting Axed By Bravo
Cynthia Bailey is showing face after her exit from The Real Housewives of Atlanta, but she's not doing it in Georgia.
Earlier this week, the 54-year-old reality star headed straight to sunny California, as she was spotted arriving at Los Angeles International Airport.
Article continues below advertisement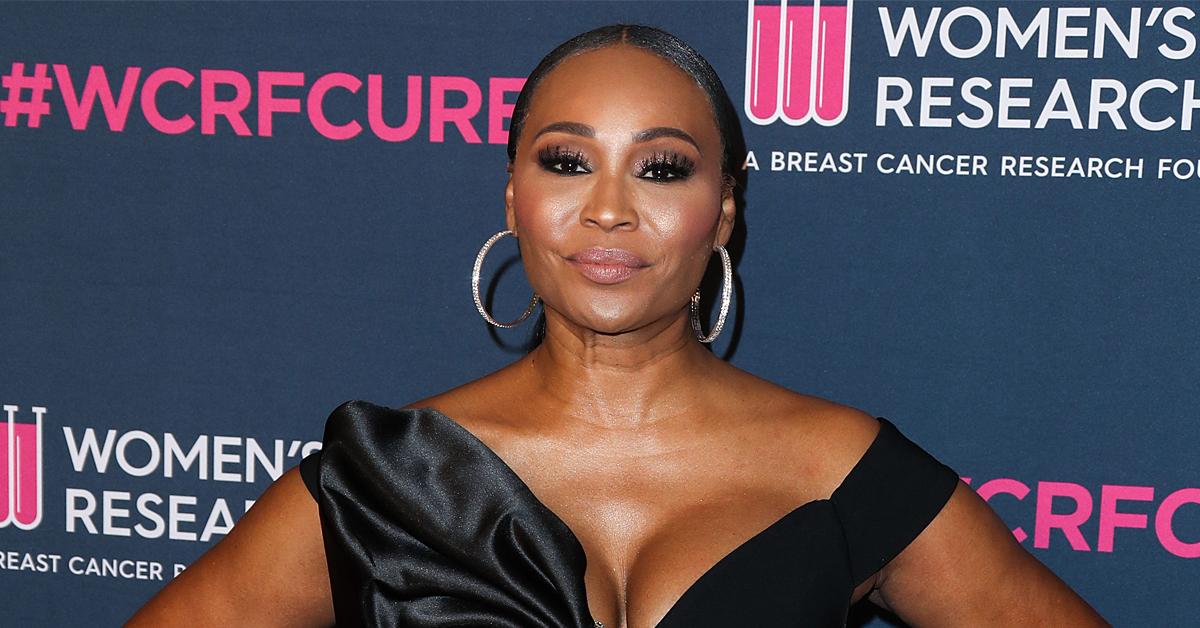 Though she had a smile on her face – potentially due to whatever phone conversation she was having – Cynthia was wearing all black. Could she be in mourning over the loss of her longstanding TV gig?
As RadarOnline.com reported earlier this month, Bravo is said to have given the seasoned show veteran the boot after 11 years on the popular reality franchise.
Article continues below advertisement
The once-top peach-holder came in hot during Season 3 when she married her first husband but umpteenth fiancé, Peter Thomas. (Remember when her mother and sister tried to hide their marriage certificate?)
Between her financial struggles, marital woes, family dynamics and up-and-down friendship with the show's then-star, NeNe Leakes, Cynthia was an instant fan favorite – especially after she divorced Peter, grew into her own, embarked on business ventures and became the reasonable yet shade-throwing "auntie" of the bunch.
Fans watched Cynthia find love again with Los Angeles-based sportscaster Mike Hill, who she married during Season 13. Due to restrictions imposed by the coronavirus pandemic, Bravo cameras were not allowed to film the nuptials, but fans still got to experience the coupe's big day (on 10-10-2020, don't you forget!) via social media and whatever footage the ladies captured on their cellphones, which they handed over to producers.
But it seems that the strength of Bailey's storyline may have weakened as a result of her now seemingly stable marriage, and producers reportedly did not ask her back for Season 14.
Article continues below advertisement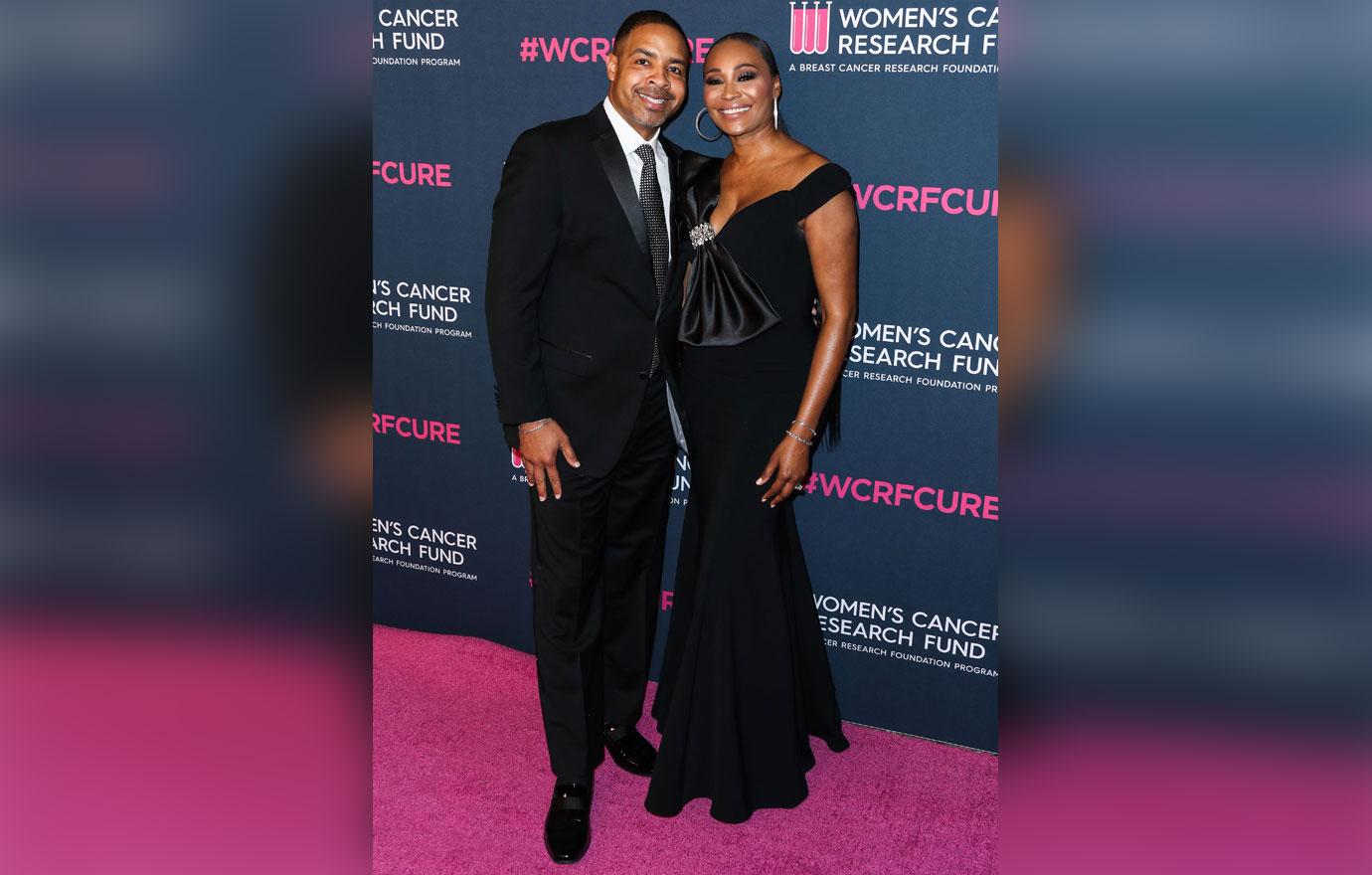 However, as most exited Housewives do, Cynthia suggested that the parting of ways was her idea when she finally broke her silence on the news.
"After much thought and consideration, I have made the very difficult and heartfelt decision not to return for the next season of Real Housewives of Atlanta," she wrote on Instagram just before booking it to the Golden Coast. "Thank you NBC Universal, Bravo, and Truly Original for over a decade of partnership. I can't wait to see what we do next!"
Article continues below advertisement
Cynthia went on to acknowledge her "castmates for eleven of the most unbelievable years of my life; and the most incredible & UNFORGETTABLE memories! I am so grateful to have had this amazing journey, and I am anxiously waiting to embark on new adventures."
"Most importantly," she added, "THANK YOU to my fans! I could not have done it without your blessings, love, and support. Without the fans, none of this would be possible. I love and appreciate all of you. It's time to move on to my next chapter, and I look forward to sharing it with all of you. See you guys soon!"
She signed it, "Cynthia Bailey-Hill."
As for her beloved, he replied to the lengthy post with a lengthy comment of his own.
"I'm so happy for you & excited for what's to come in your future, baby!!" Mike wrote to his wife. "I'm TELLING you the BEST YEARS OF YOUR PERSONAL AND PROFESSIONAL LIFE are in front of you. You were a huge brand before RHOA & even though it helped put a spotlight on that brand, your name is only going to grow from here."
Indeed, Cynthia was a supermodel during the era of some of the greats – Naomi Campbell, Tyra Banks, Iman, etc.
"Congratulations on 11 memorable years and for never compromising, keeping your classy 'brand' in tact," Mike added. "You conquered that!! Now WHAT ELSE IS GOING ON?? Let's find out. Let's build that dynasty. I'm beside you no matter what and ALWAYS!!"
Article continues below advertisement
As we previously reported, Bailey's departure isn't the only shakeup the ladies of the ATL have experienced. Porsha Williams is also out, but her exit seems to be aligned with an upcoming spin-off show about her new family. Additionally, Shereé Whitfield is set to make her big return, and she's bringing along with her Akon's girlfriend, Rozina Negusei.
Reportedly set to make her debut alongside returning Housewives Kenya Moore, Kandi Burruss, Drew Sidora and Marlo Hampton (though it is unclear if Marlo will be a star or a "friend") is track and field Olympian Sanya Richards-Ross.