Crowds Erupt In Minneapolis After Derek Chauvin Found Guilty Of Murdering George Floyd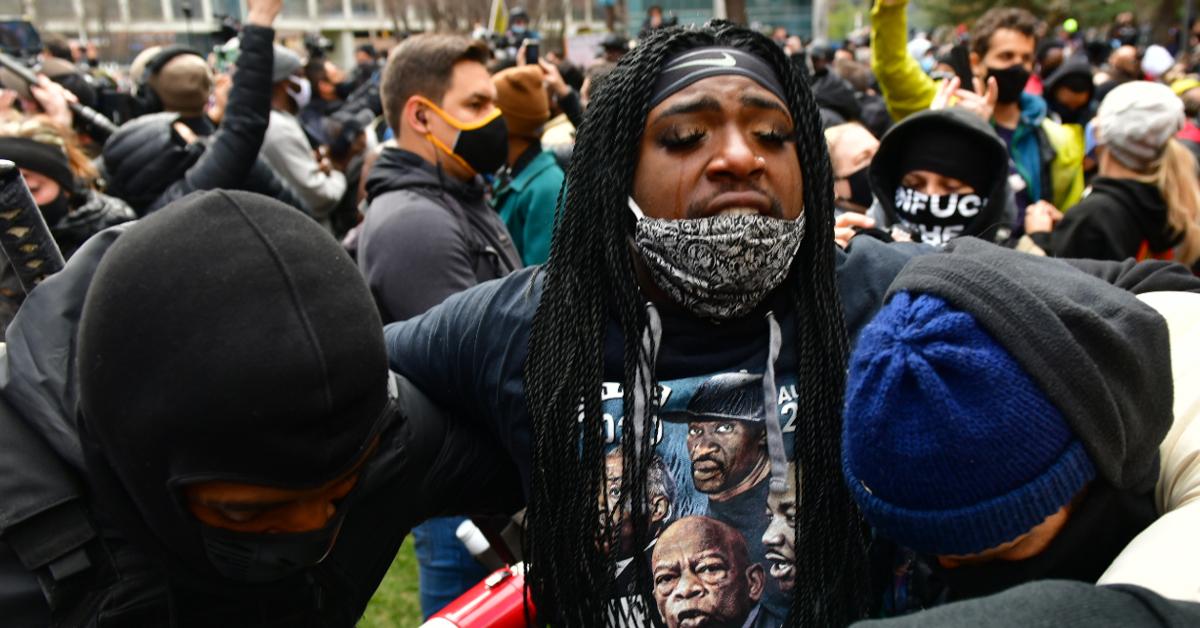 Crowds of anxious yet hopeful onlookers flooded the streets of Minneapolis, Minnesota, Tuesday afternoon awaiting what they hoped they would hear – that former police officer, Derek Chauvin, was found guilty of the murder of George Floyd.
Article continues below advertisement
People of all races, ages, genders, ethnicities and walks of life nearly jumped out of their skin when Judge Peter Cahill read the jurors' findings aloud. After only 10 hours of deliberation, the racially diverse group of 12 determined that Chauvin was guilty of second-degree murder, guilty of third-degree murder and guilty of second-degree manslaughter after pressing his knee into a prone Floyd's neck for nearly 10 minutes.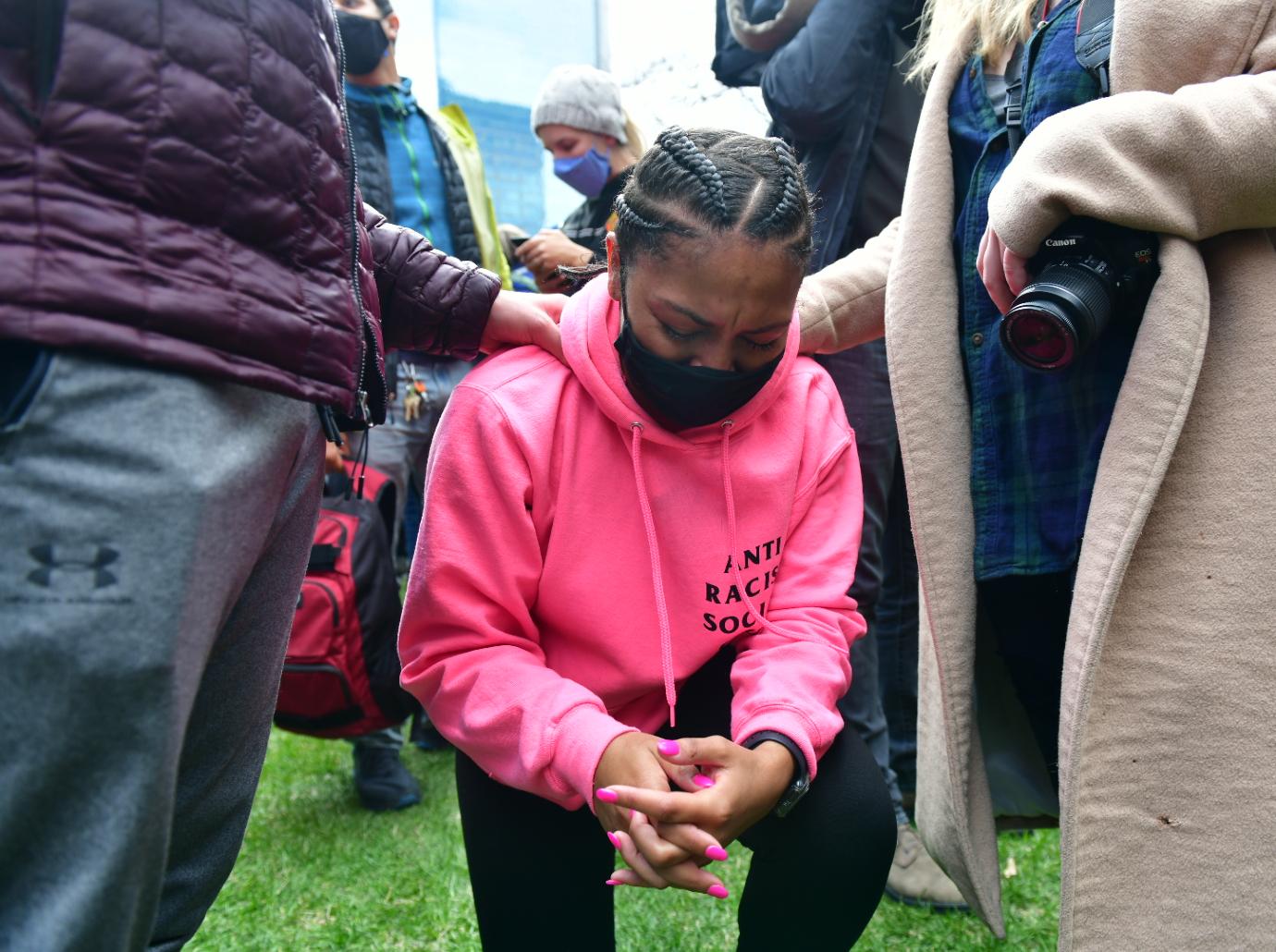 Article continues below advertisement
And while hugs were exchanged, screams were let out and tears of joy streamed down the faces of Black, white and brown people alike, there was a palpable feeling of unresolve. After all, just nine days ago, another unarmed Black man – 20-year-old Daunte Wright – was shot dead by a now-former police officer in the nearby Minneapolis suburb of Brooklyn Center.
On Tuesday, men and women with megaphones led "say his name" chants, urging emotional participants to shout both "George Floyd" and "Daunte Wright."
They complied, and the result was overwhelmingly moving.
Article continues below advertisement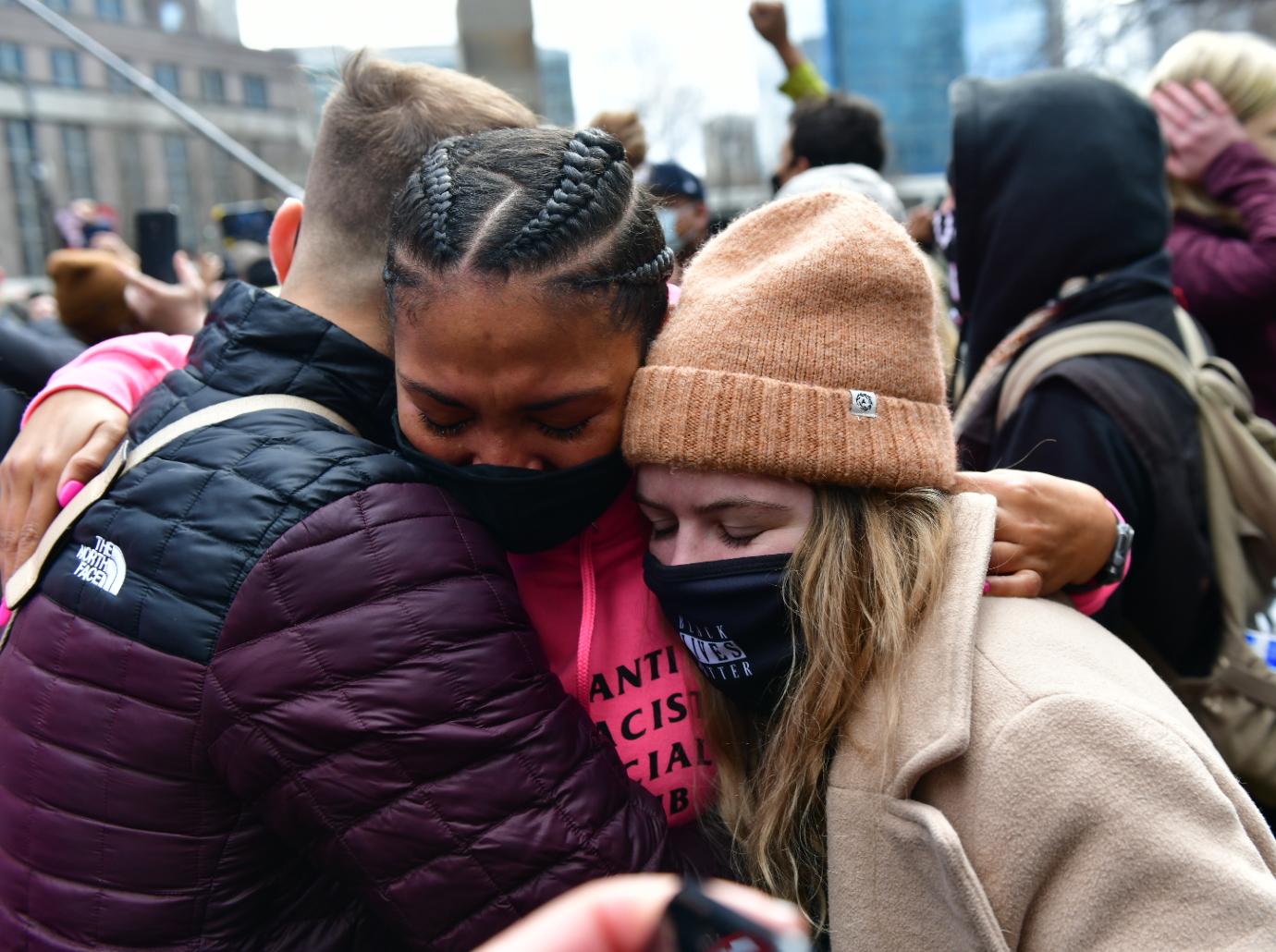 Though they've made it clear they are still after justice for Wright, the people who showed up and showed out for Floyd on Tuesday were elated to be able to celebrate a win that transcends the Floyd family.
Tuesday's guilty verdict was a win for all Black folk who have been wrongfully killed by United States law enforcement officers as well as for the country as a whole. Tuesday's guilty verdict told Americans everywhere that no one is above the law, and no one is beneath it.
Article continues below advertisement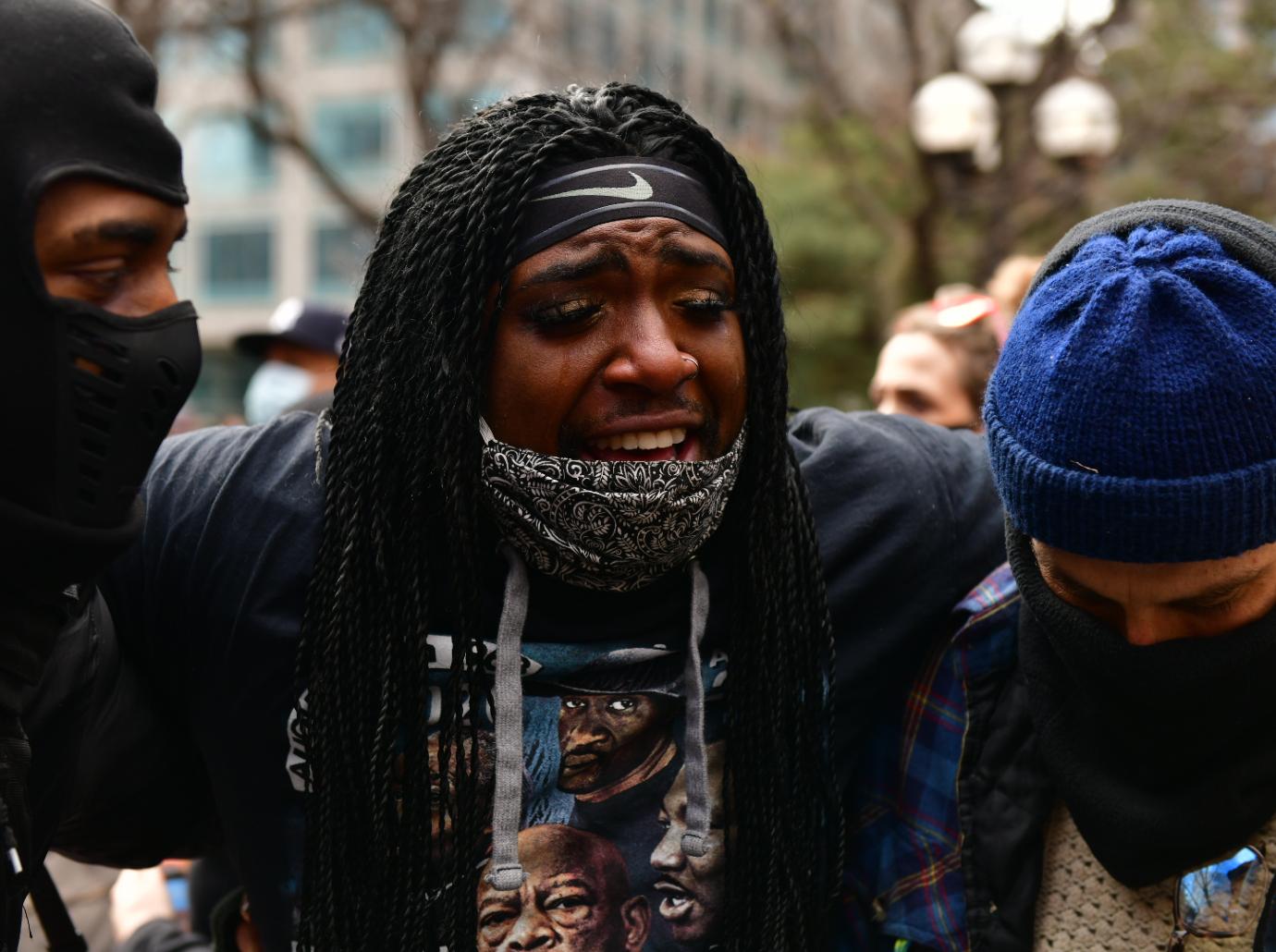 During Chauvin's trial, which began March 29, prosecutors were able to convince the jury that Floyd died as a direct result of the white ex-cop pressing his knee into the unarmed Black man's neck for nine minutes and 29 seconds, cutting off his oxygen supply.
Meanwhile, the defense team tried to argue that Chauvin acted reasonably, and blamed Floyd's death on his preexisting heart condition as well as the illegal drugs that were found in his system.
Article continues below advertisement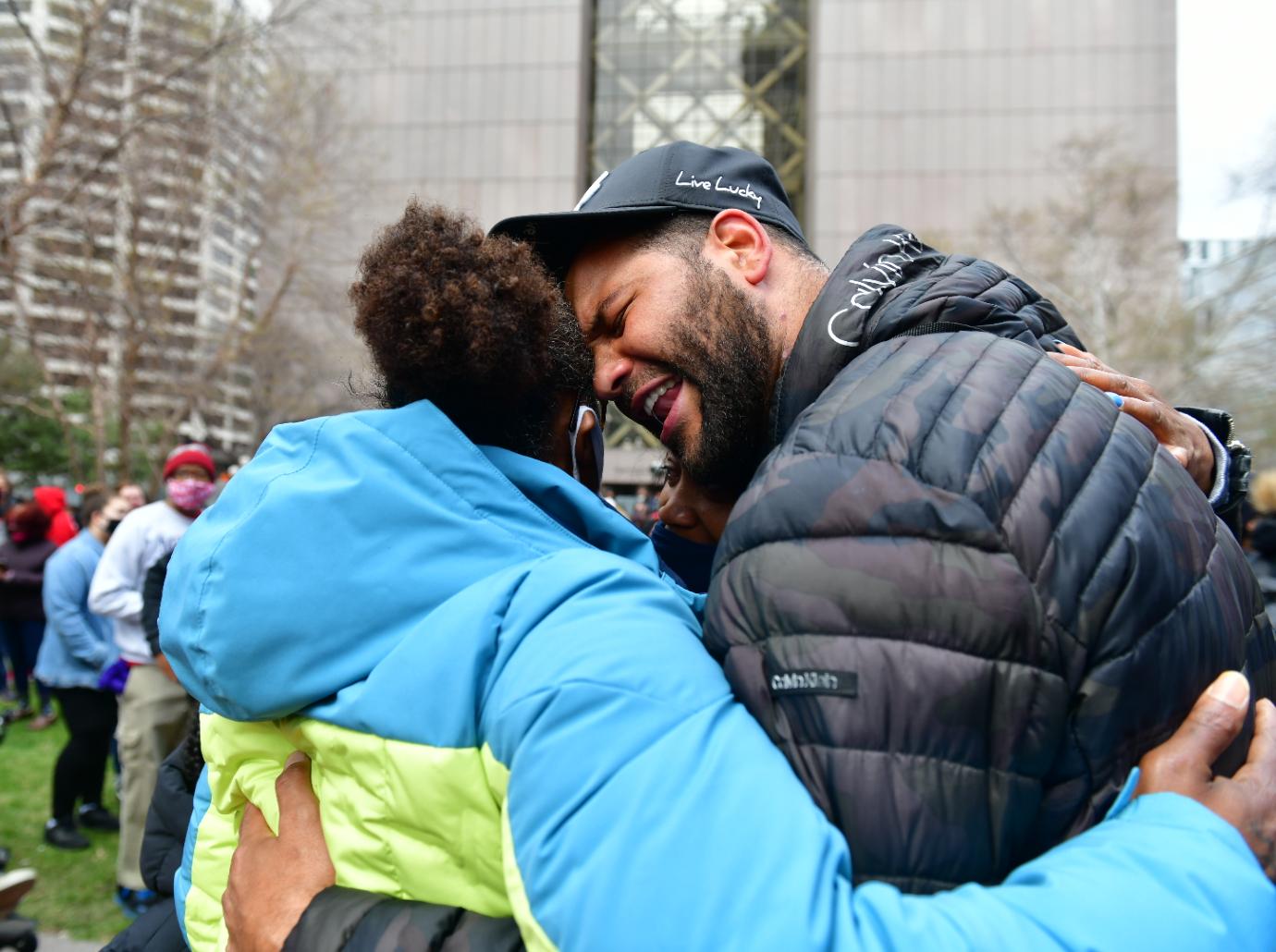 Floyd died last May in Minneapolis, Minnesota, following an arrest that turned deadly. The ordeal – which was widely documented by horrified and helpless onlookers who begged an unwavering police officer to get off a prone man begging for air and calling out for his "mama" – promptly ignited a widespread demand for the reexamination of racism as it pertains to United States law enforcement.
On that fateful day, after paying for a pack of cigarettes at a nearby convenience store using an allegedly counterfeit $20 bill, Floyd was handcuffed by cops and pinned face-down to the street.
During his impassioned closing argument, prosecutor Steve Schleicher described Chauvin's mumbles of "uh-huh" among Floyd's desperate cries for relief as "conscious indifference," noting that the ex-cop continued to kneel on Floyd even after he had stopped breathing and lost his pulse, even after the ambulance had arrived.
Chauvin faces a 40-year sentence for the second-degree murder conviction, a 25-year sentence for the third-degree murder conviction and a 10-year sentence for the second-degree manslaughter conviction. His bail was immediately revoked, and his sentencing will be in eight weeks.