CNN's Anderson Cooper & Andy Cohen Trolled On Disastrous NYE Broadcast, Published Tweets By Faux Humans 'Ben Dover,' 'Mike Oxlong' & 'Anita Blackman'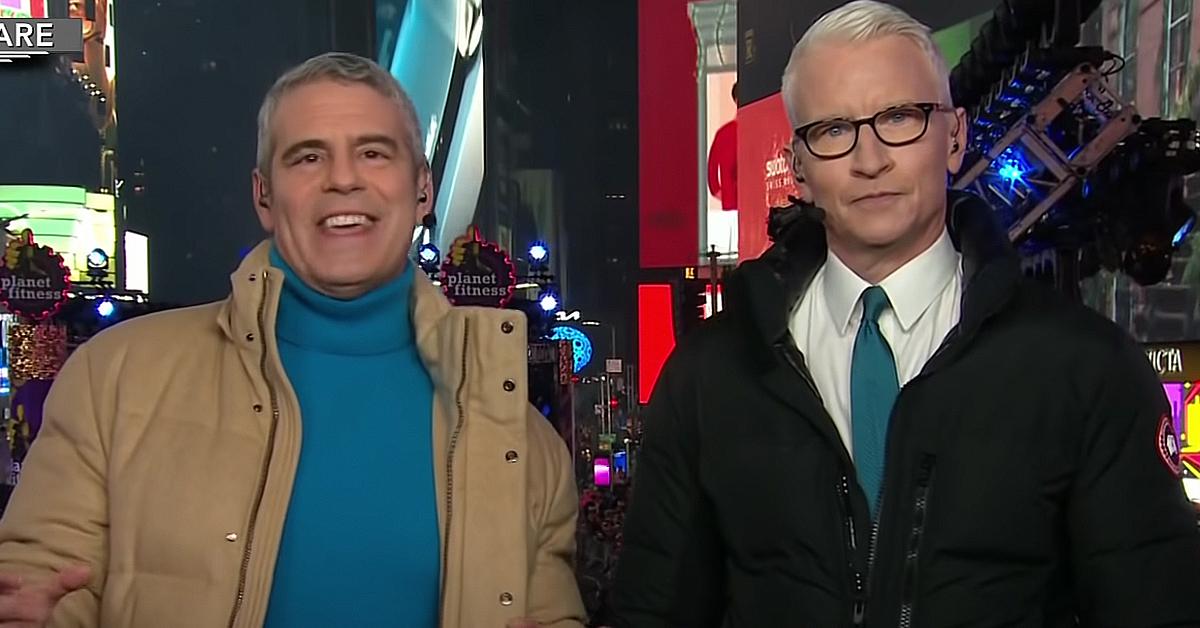 CNN's New Year's Eve Live broadcast has gone from bad to worse.
Now it has emerged the coverage, hosted by straight-laced newsman Anderson Cooper and drunken Bravo funnyman Andy Cohen, were trolled by fake Twitter users who wrote to the news network who broadcast them.
Article continues below advertisement
The Tweets came from one man named Ben Dover (bend-over), 'Mike Oxlong' (my-cox-long) and Anita Blackman (I-need-a-black-man)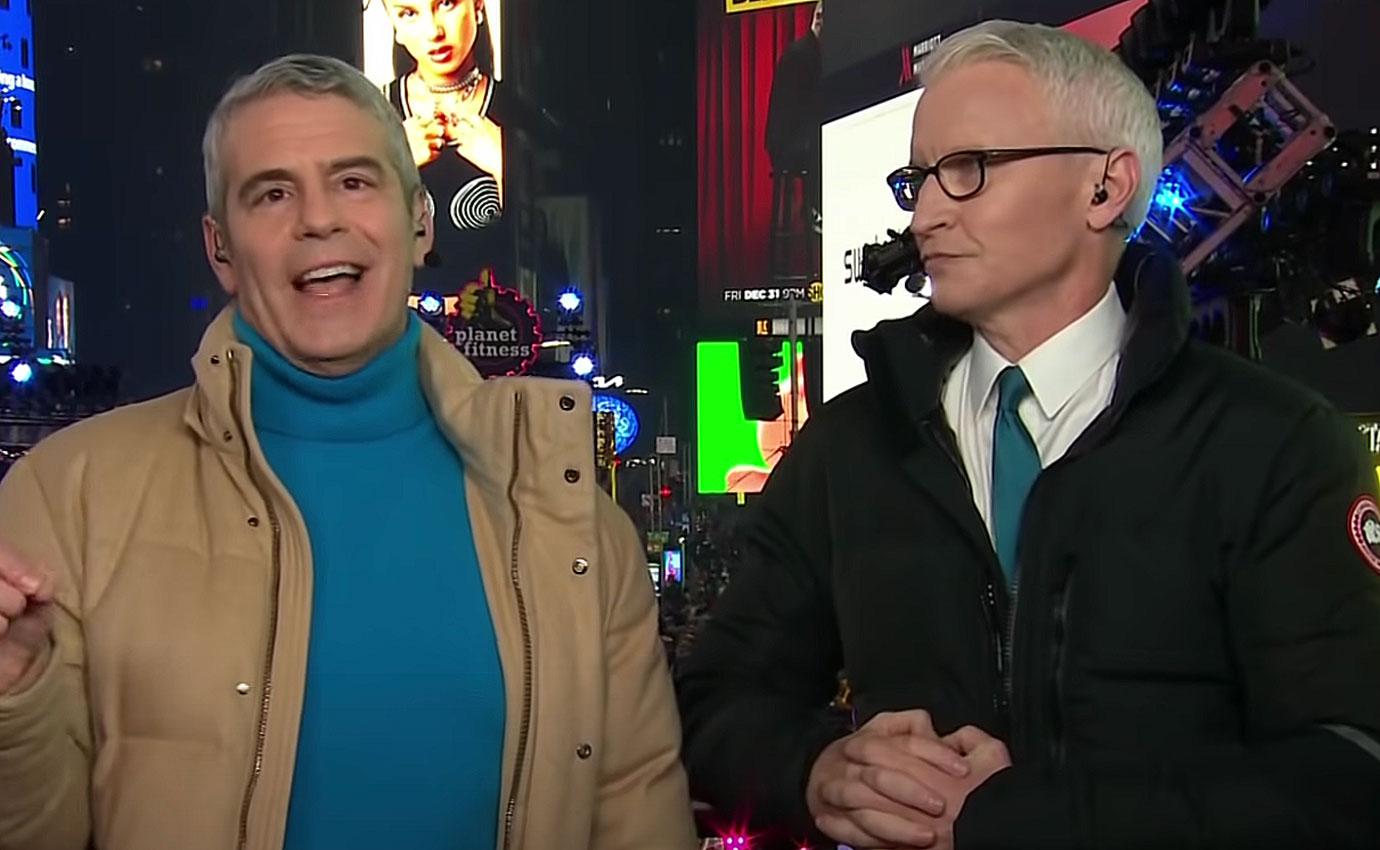 Article continues below advertisement
The red-faced embarrassment emerged online from one curious watcher
"These are all fake tweets …. this is CNN. You'd think they would have someone screening this shit," an eagle-eyed viewer laughed in a video posted online.
"What the f---!" A search of those users reveals other Twitter users including Ben Dover (bend-over) and Bo Nehr (boner) were also broadcast.
Article continues below advertisement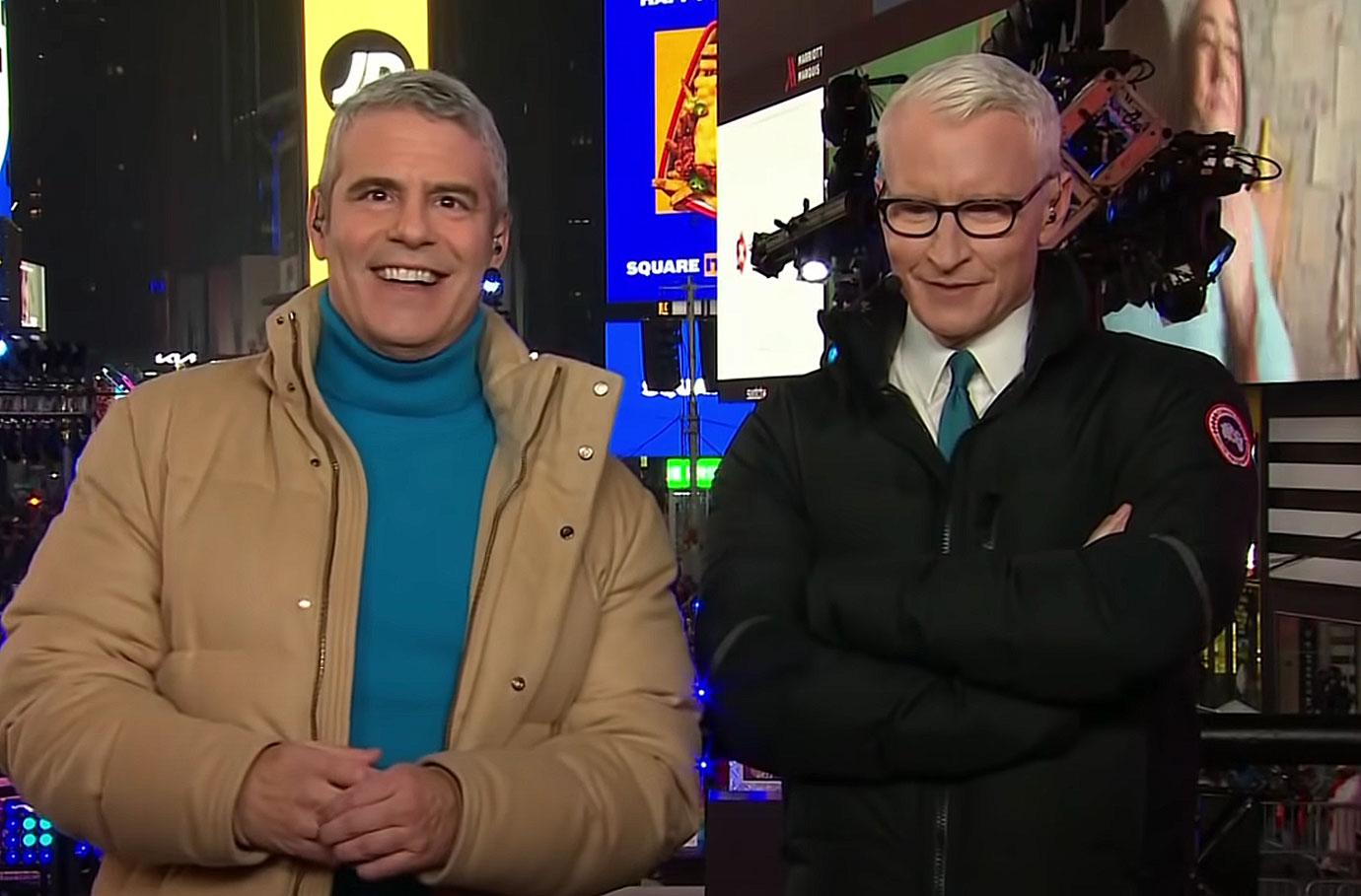 According to crack cyber experts at Daily Beast, most were prank accounts and connected, with users Anita Dump, Ben Dover, Dixie Normus, Harry Cox, Hugh Jass, Mike Oxlong and Seymour Butts all following one another.
@MikeOxLong625 appears to be the man behind the scam, as it was created in February 2021, while the other six accounts were created in December.
Article continues below advertisement
"Darn," Ben Dover tweeted shortly before midnight. "It was fun while it lasted!"
CNN has been in damage control since its New Year's Eve coverage from Time Square when Watch What Happens Live host Andy Cohen went on a couple of unscripted — and inebriated — tirades.
The Bravo star, 53, took verbal shots at N.Y.C. Mayor Bill de Blasio, Ryan Seacrest and encouraged his aging parents do edibles on-air.
Article continues below advertisement
"Booze started kicking in around 11:30, so everyone's focusing on kind of the last 45 minutes or hour that we were on the air. I kicked in high gear with 45 minutes left. So we had done 15 interviews before that point you know. I won't be shamed for it. I had a blast. Anderson had a blast. We left and we were like, 'That was fun. What a fun New Year's Eve."