Ceasefire? Prince William Set To Meet Harry Following Tell-All Interview Fallout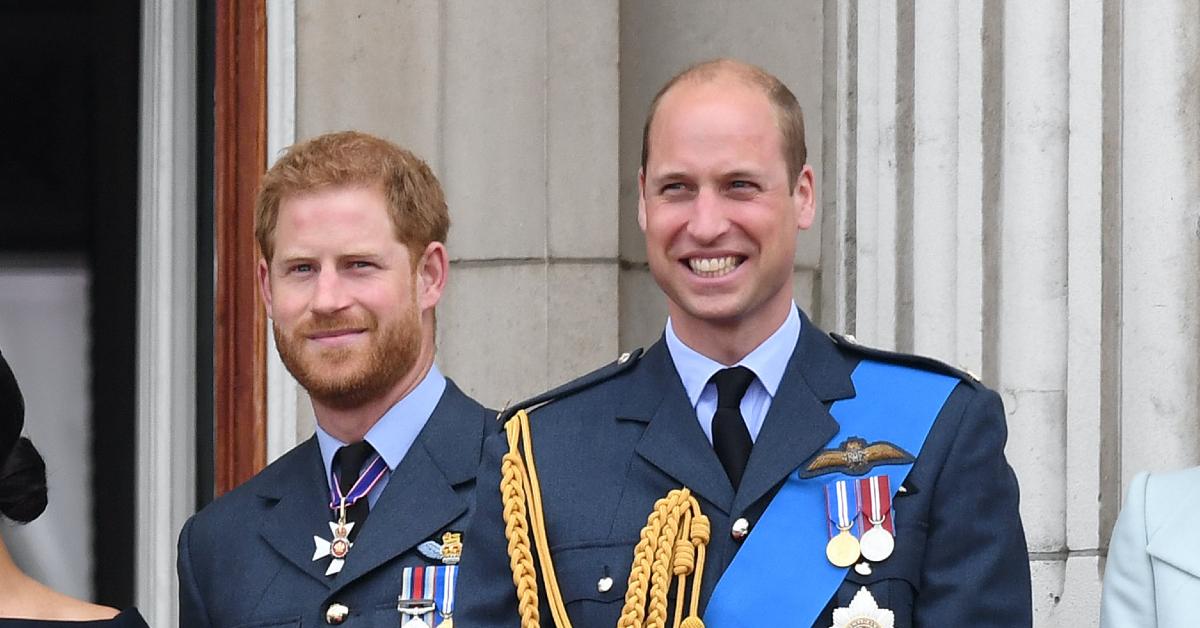 Prince Harry recently blindsided William in an explosive tell-all interview, and the brothers are now set to come face to face.
The pair reportedly must meet up at Kensington Palace on July 1 to unveil a statue they commissioned in 2017 of their late mother Diana, Princess of Wales, who was killed in a car crash in Paris in August 1997 at age 36. 
Now, royal expert and author Anna Pasternak says the emotional event might present an opportunity to save the siblings' longtime bond.
"The greatest hope of reconciliation lies in the memory of their mother," Pasternak told Fox News. "That is what will unite them still today."
Article continues below advertisement
"I believe they will put their differences aside for her," she added, "and I believe there is a possibility of us witnessing that at the unveiling."
As RadarOnline.com previously reported, Harry, 36, sat down with his pregnant wife, Meghan Markle, 39, for an explosive interview that caught the royal family by surprise.
During the two-hour March 7 CBS special, the Duke of Sussex told Oprah Winfrey that he loves William "to bits" but they "are on different paths."
Harry also claimed that he managed to escape the royal family and move to America, but William, 38, is "trapped" in his role within the Firm — a claimed the Duke of Cambridge denied.
Despite the shocking allegations, Harry said his relationship with William "is space," and he left an opening for reconciliation, noting that "time heals all things, hopefully."
"Given what's been put out there in the public arena, the brothers and the family look quite fragile at the moment," royal expert Pasternak said. "But it's clear they desperately need healing as they prepare to stand shoulder to shoulder in honor of their mother."
Does she believe Diana's memory will be enough to heal the wounds the brothers have suffered at each other's hand? That remains to be seen.
"I think the grudges and the hurts seem to be building up on both sides and widening the rift between the brothers, as opposed to lessening it," Pasternak said.