Exclusive
Florida Cop: I'm Not Casey Anthony's Secret Lover, Sergeant Tells Radar As He Breaks Silence On Romance Rumors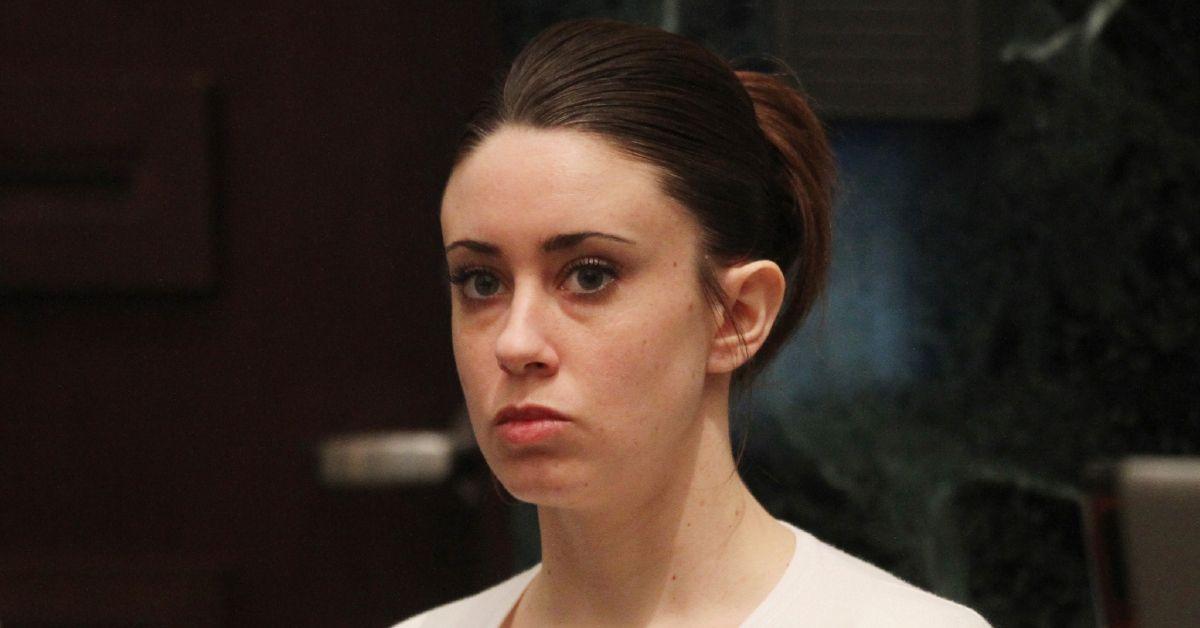 Devilish diva Casey Anthony sparked another thunderstorm in Florida's West Palm Beach — this time, pitting her alleged ex-boyfriend against a gung-ho video blogger, who charges her life is being threatened because of a social media post about "America's Most Hated Mom."
Article continues below advertisement
The Florida fuss has even forced Casey's supposed former flame, Sgt. Malcolm Allison, to speak out exclusively to RadarOnline.com to defend his reputation and flat-out deny he ever locked lips with the reviled mom acquitted of murdering her daughter, Caylee, 2, in one of the country's most high-profile court cases in 2011.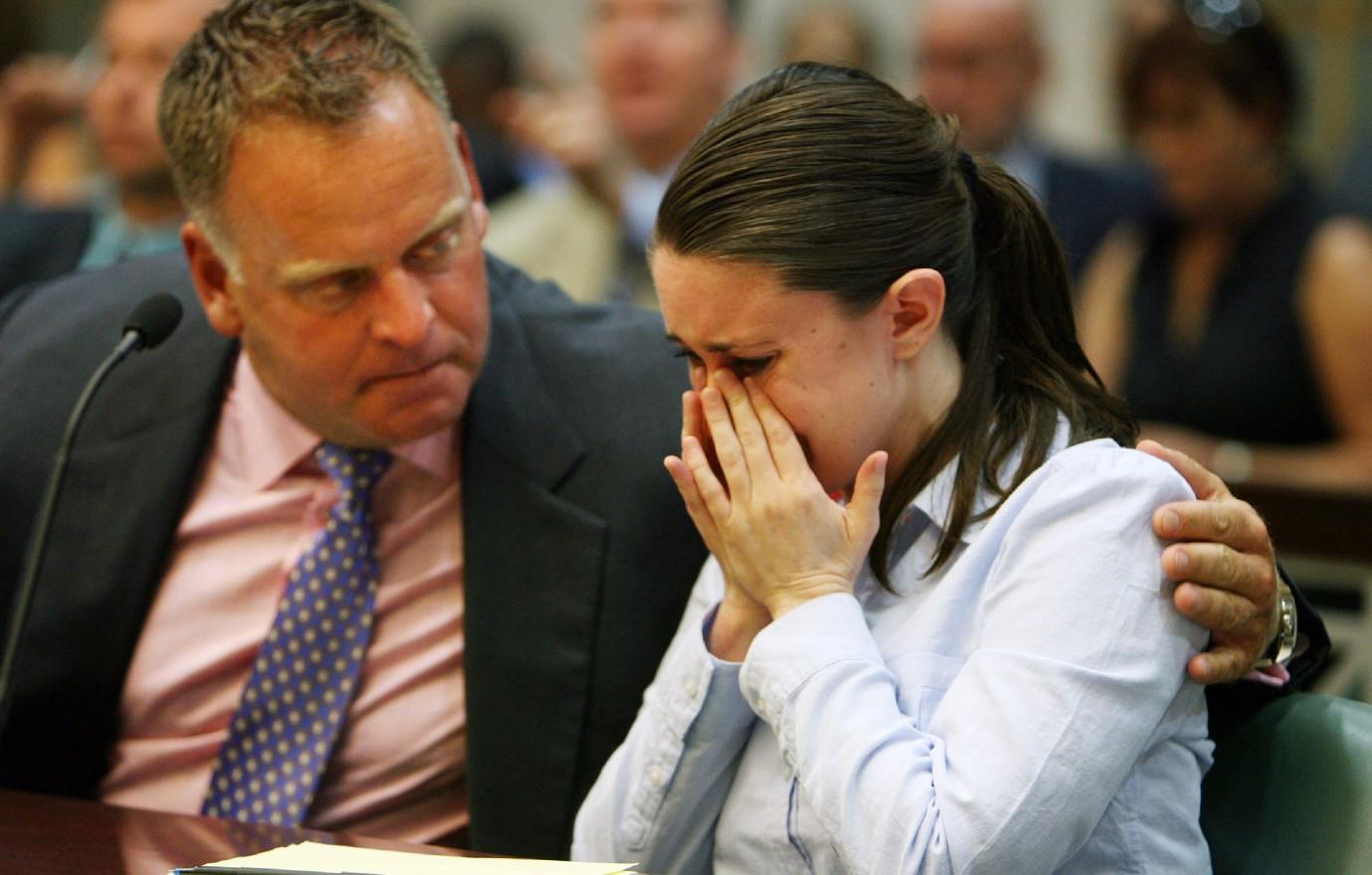 Article continues below advertisement
Also caught in the tempest is Thelma Moya, who shot to fame last year by pouring a drink on Casey's lap during a cat fight at O'Shea's Irish Pub. She exclusively told RadarOnline.com that the video blogger ruined her life and denied the barroom scrum was over the hunky Allison.
The soap opera erupted last month when a video blogger, who goes by the nom de guerre "AcuraAmanda," reposted the infamous video of a fedora-wearing Casey reporting the drink-throwing incident to police.
"We dated the same person for a couple of years," Casey told the police officer with a beaming smile. "Malcolm Allison, who is with one of your departments — one of your sergeants."
"Whether they're together or not together, she got upset that he had texted me. I let her know that he had. And she came inside and threw a drink at me."
Article continues below advertisement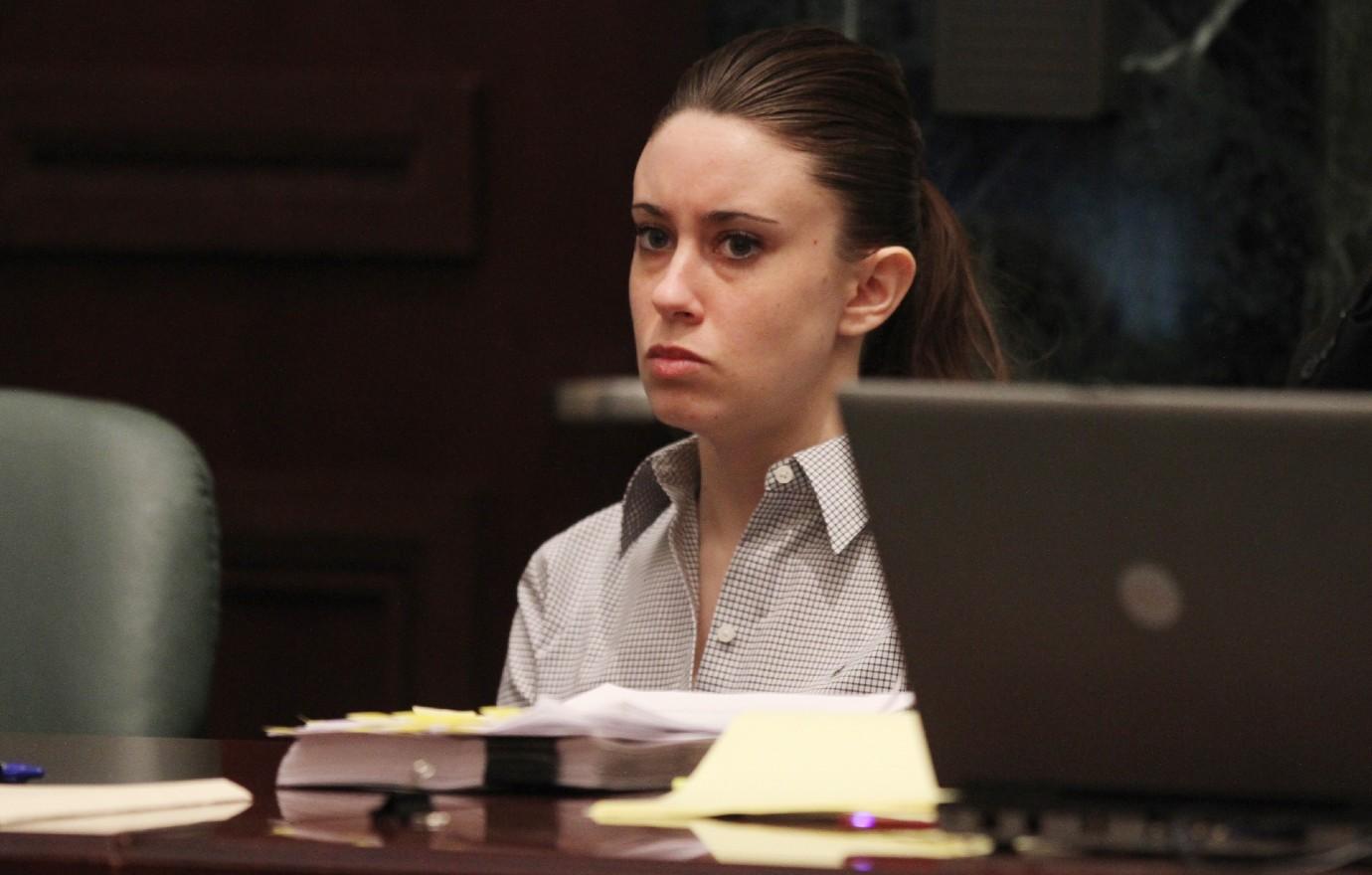 The video also recorded Casey revealing Moya's name and phone number.
AcuraAmanda, who asked to remain anonymous because she fears for her life, ramped up the rhetoric by taking a shot at Allison and posting: "How can someone with children sleep next to Casey Anthony."
Article continues below advertisement
AcuraAmanda, a mother of four, says she began receiving threatening messages soon after posting the item on her YouTube channel.
The anonymous caller mentioned the names of two of her children and went on to say, "If you don't back down and keep my name out of your mouth, I'm coming for you" before hanging up.
Allison vigorously denied the allegation and accused AcuraAmanda of being an in-your-face blogger trying to gain social media fame by haranguing him and other officers doing their jobs.
"She does show up at people's (911) calls with her friend to try and antagonize a response from an officer to get YouTube clicks," he said with disgust. "She has a whole channel dedicated to going after particular officers."
"I have never called her. I have never spoken to her."
Article continues below advertisement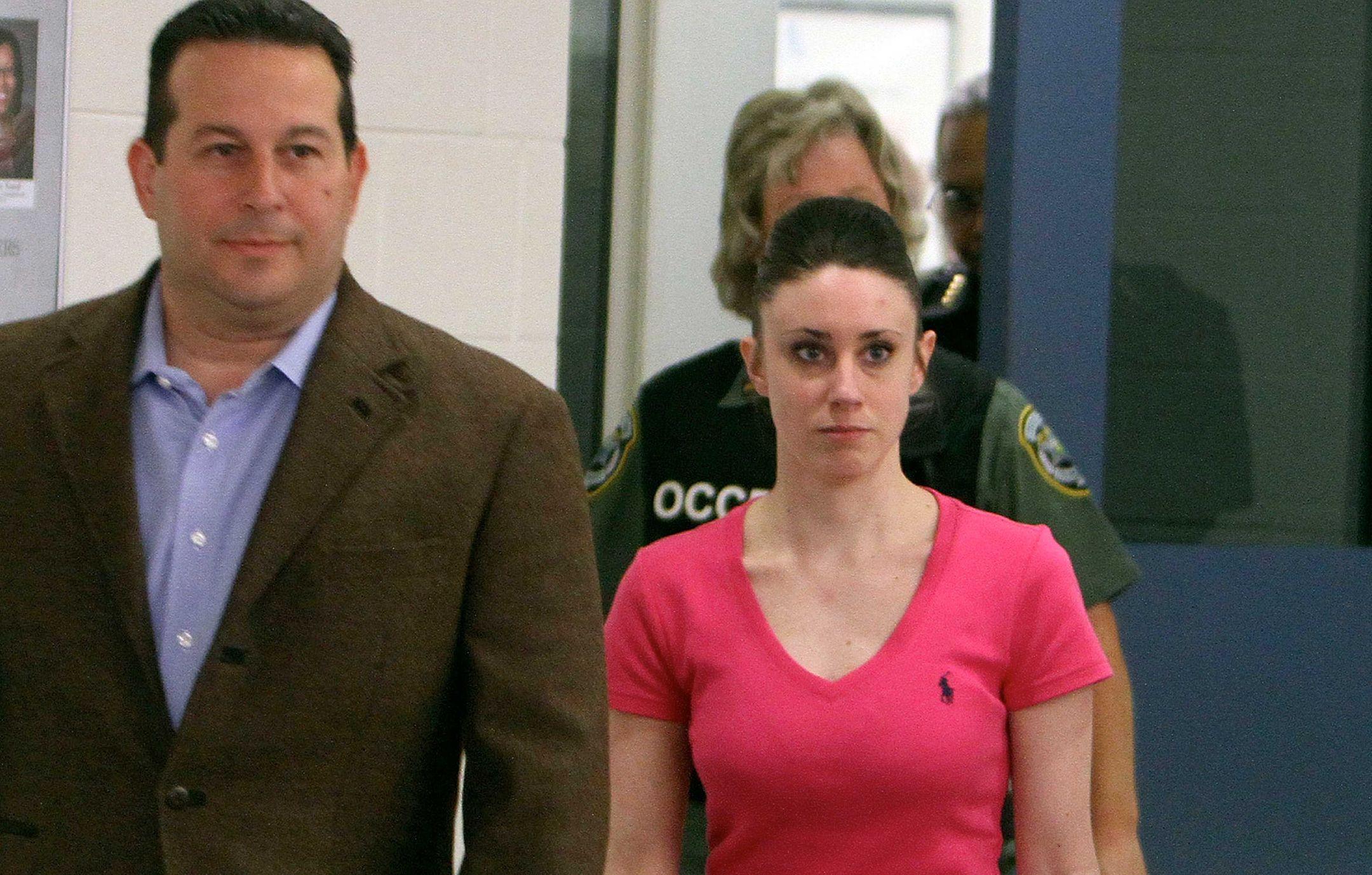 When asked if he ever dated Casey, Allison said, "No. We went to the same poker hall which happens to be in our city. We played poker together every week but that stopped in 2019."
When asked why Casey called him a boyfriend in the video, Allison got cagey and responded, "Because of the poker bar. Her and Thelma became on-again, off-again friends, and I was a friend they had in common, and I am the reason they even met by going to that poker bar."
Article continues below advertisement
Moya, 28, joined the social media fracas by texting AcuraAmanda asking her to remove the drink-tossing video adding, "You will be hearing from my attorney."
Moya told RadarOnline.com she is again being "harassed" by social media trolls after the video resurfaced — to her chagrin.
"Without zero regard for my safety, she exposed my information over whatever reason she had," Moya said, adding that she plans on getting a restraining order. "This is something I don't want to deal with one year later – it's a headache I don't need it."
Moya also explained the drink-throwing incident was triggered by personal "betrayal" involving a family member and admitted she doesn't know if Allison and Casey were an item.
"All I know is that they were playing poker some of the days and some days they weren't – I don't know," she said.
What's more, Moya accused Casey of fabricating the love triangle to get publicity for a proposed TV show about her life — which has yet to materialize.
Article continues below advertisement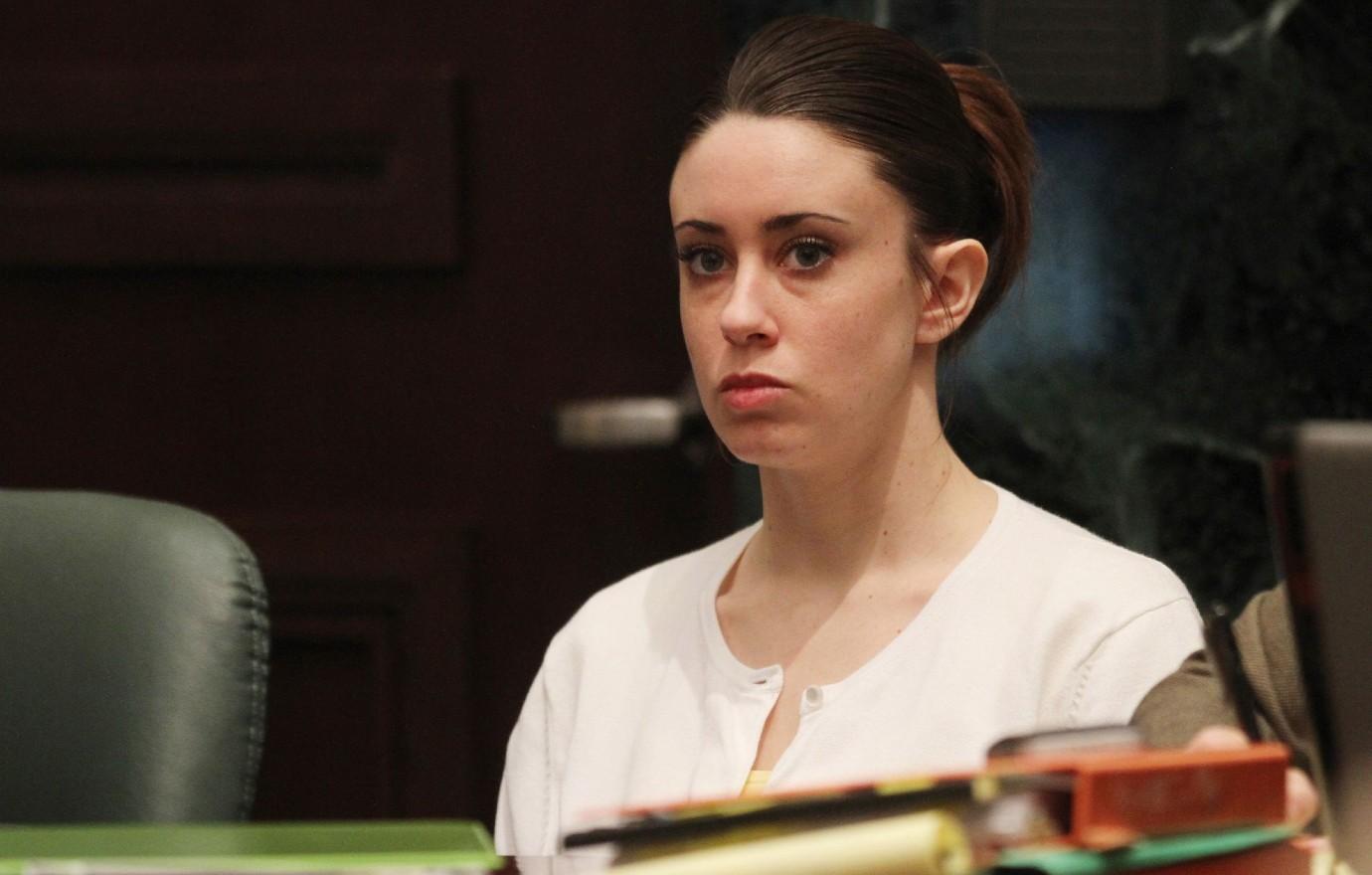 "She (Casey) was coming out with a TV show and I'm sure it was to get the attention she wanted," Moya told RadarOnline.com. "So obviously she needs some type of attention to get that going."
AcuraAmanda, who described herself as a "First Amendment Auditor" exposing corruption, also revealed she installed cameras outside her home for fear someone will vandalize her car and property.
"I have no personal problems with any of these parties involved," she said. "I just want to tell my story and they are basically trying to silence me, and he is trying to use his official capacity to bully me and I'm not going to let it happen."
Article continues below advertisement
AcuraAmanda also claimed she tried to file a complaint against Allison but was turned away by the West Palm Beach police. Instead, she filed a complaint with the Palm Beach County Sheriff's Office.
WPB Police Spokesman Mike Jachles tells RadarOnline.com that the department has received numerous complaints from AcuraAmanda, and just like any other citizen, they are investigated. However, there is no record of a complaint against Allison.
What's more Lt. Roy Bevell, of the WPB's Internal Affairs Bureau told RadarOnline.com that AcuraAmanda made three complaints against other officers in April.
"If a complaint is made against any officer, we will look into all of them," he said.
Article continues below advertisement
CLARIFICATION
: West Palm Beach police spokesman
Mike Jachles
tells
RadarOnline.com
the department received several official complaints against its officers from Florida resident
Amanda Vielma
.