Candace Cameron Bure Catches Heat For Seemingly Seducing A Bible In Shocking TikTok, Apologizes For 'Weird' Video
If you were casually scrolling Instagram last night circa 10 PM PT, you may have been one of the unfortunate several who had to see Candace Cameron Bure's since-deleted post: a TikTok video showing the devout Christian actress dancing sexily and singing seductively to a Bible.
Article continues below advertisement
The shocking video began with Bure lip-syncing to Lana Del Rey's Jealous Girl while bending over and staring into the camera.
She then sensually picked up the religious literature and held it close to her face as she continued to mouth, "Baby, I'm a gangsta, too, and it takes two to tango. You don't wanna dance with me, dance with me. Honey, I'm in love with you."
She captioned the clip, "When they don't know the power of the Holy Spirit."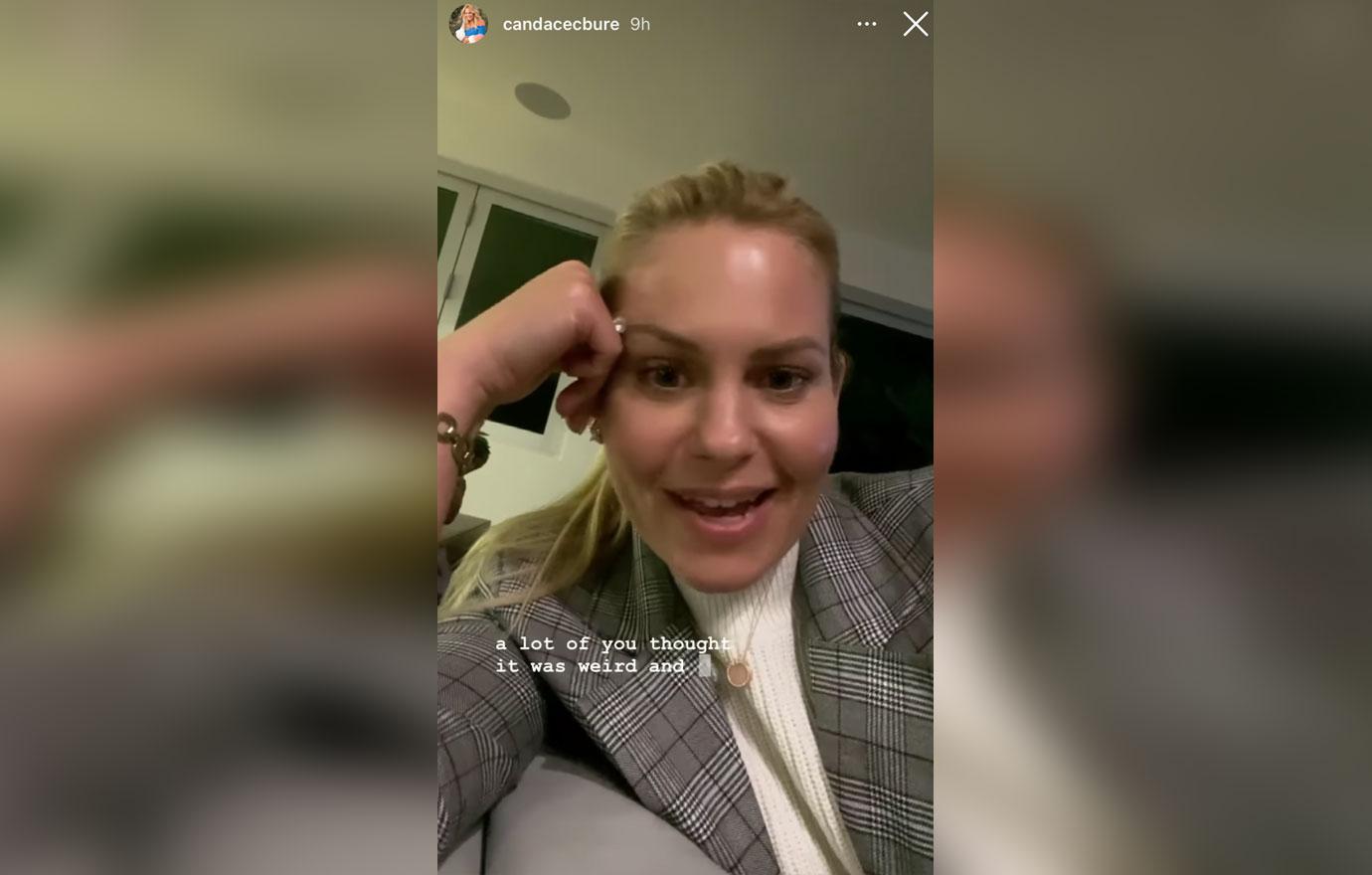 Article continues below advertisement
Unsurprisingly, the video made many of the Fuller House star's followers uncomfortable, so Bure deleted it and offered up both an explanation and an apology.
"Hi. I just came home and read a lot of messages that were not happy with my latest Instagram post that was a TikTok video," she began a selfie-style video that she posted to her Instagram Story late Wednesday night. "And I usually don't apologize for these things, but a lot of you thought it was weird, and I'm sorry. That was not my intention."
Article continues below advertisement
"I was using a very specific clip from TikTok and applying it to the power of the Holy Spirit, which is incredible! And so many of you thought that I was trying to be seductive, which clearly means that I'm not a very good actress because I was trying to be strong, not sexy or seductive," she added with a giggle. "So I guess that didn't work? But I deleted it."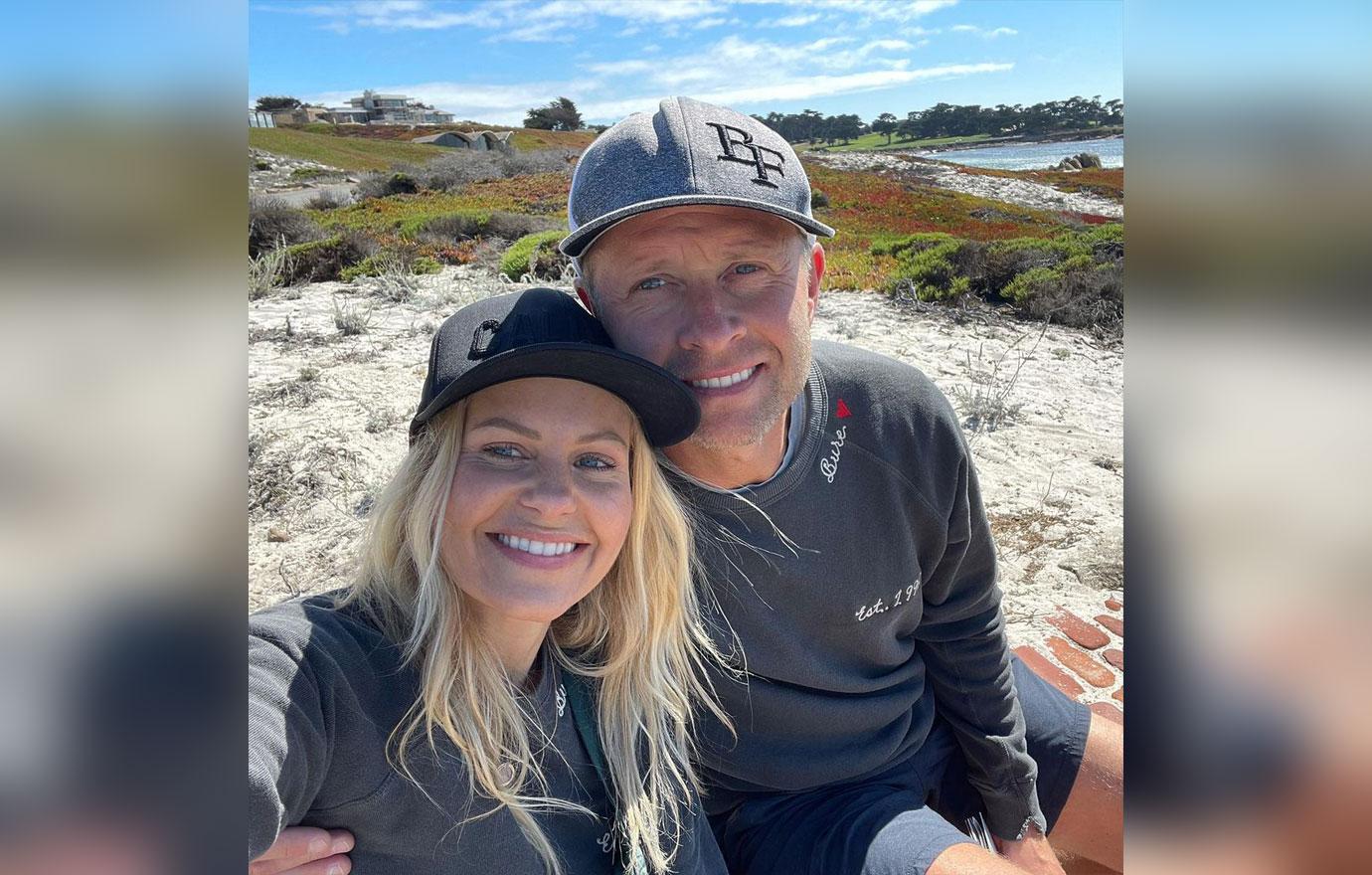 Article continues below advertisement
Candace said she first saw the viral TikTok template on her 22-year-old daughter Natasha Bure's account, "and so I was trying to do my own version of it with the Bible and talk about the Holy Spirit and the power of the Holy Spirit that basically nothing can trump the Holy Spirit, and we only know that by reading the Bible."
"Maybe I was just trying to be too cool or relevant in a biblical way that didn't work?" she went on. "Anyway, most of you didn't like it, clearly, but there was a small percentage of you that appreciated what I did and understood my intention. But anyway, it's gone. Now I know what you don't like!"
Article continues below advertisement
This isn't the first time the religious actress' followers have taken issue with her content. In September, she caught heat for sharing a photo that showed her husband, Valeri Bure, grabbing one of her breasts.
For that post, however, "D.J. Tanner" was not sorry.
"I'm glad we have fun together after so many years," she told her fans at the time. "He can touch me all day long."