Cam Newton Under Fire For Controversial Comments About Women During Podcast Interview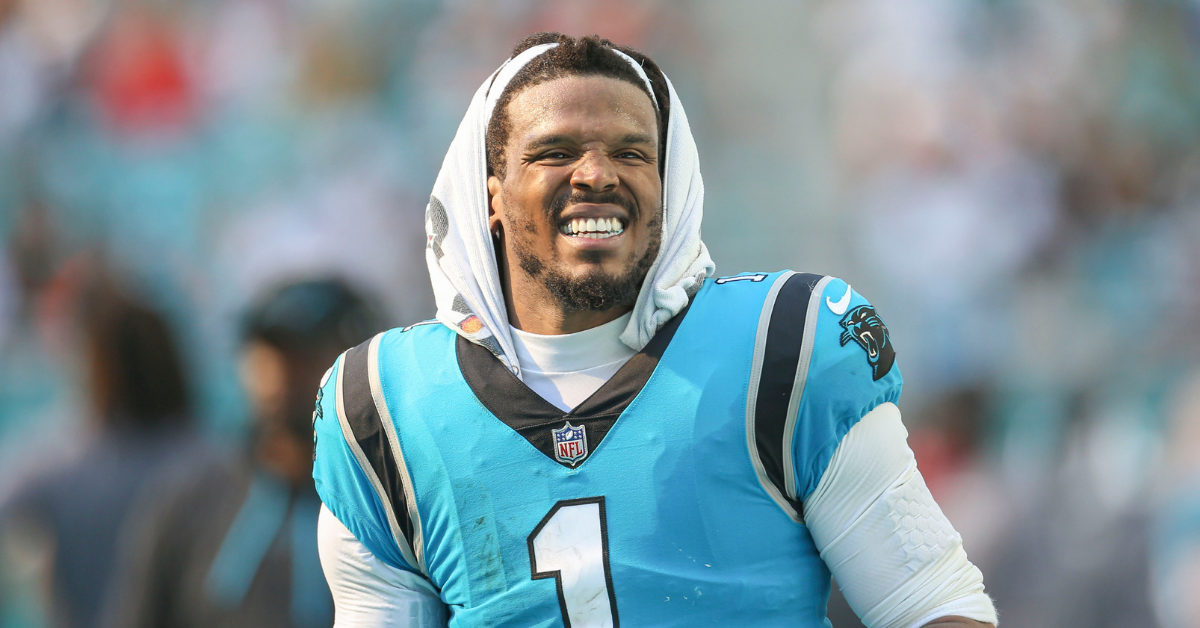 Cam Newton has found himself under fire after a series of disparaging and controversial remarks he made during a recent podcast interview have gone viral online.
During the interview, the NFL quarterback comments on women and what he believes a women's role should be in both society and in a family – comments that many are now calling sexist and disrespectful.
On Monday, while sitting in for the latest episode of the Million Dollaz Worth of Game podcast, the 32-year-old free agent didn't pull any punches when he shared his view regarding women who "can't cook" and "don't know when to be quiet."
Article continues below advertisement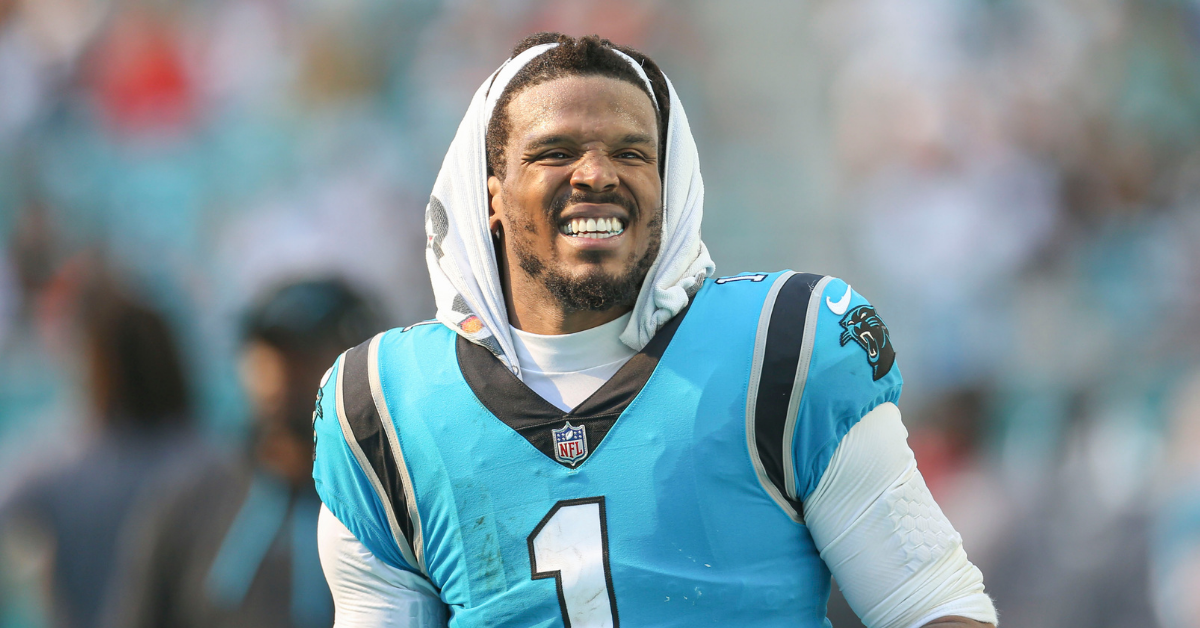 "I had a perfect, a perfect example of what a man was in my life by my father," Newton said during Monday's podcast before focusing in on women. "My parents have been together for 36, 37 years now and it's a beautiful thing."
"I grew up in a three-parent household," he continued. "My mom, my father, and my grandmother. And I knew what a woman was, not a bad b----."
After these comments, the quarterback explained exactly what he means when he says "bad b----" and what he suggests when he uses that term.
"A bad b---- is a person who is just, you know, 'Girl, I'm a bad b----, I'm doing this, I'm doing that. I look the part but I don't act that part,'" he explained. "And there's a lot of women who are bad b------, and I say b------ in a way not to degrade a woman, but just to go off the aesthetic of what they deem is a boss chick."
But no sooner were the words out of Newton's mouth before he found himself in hot water for the controversial comments, because fans and non-fans alike didn't waste any time calling the NFL star out for his sexist beliefs.
Article continues below advertisement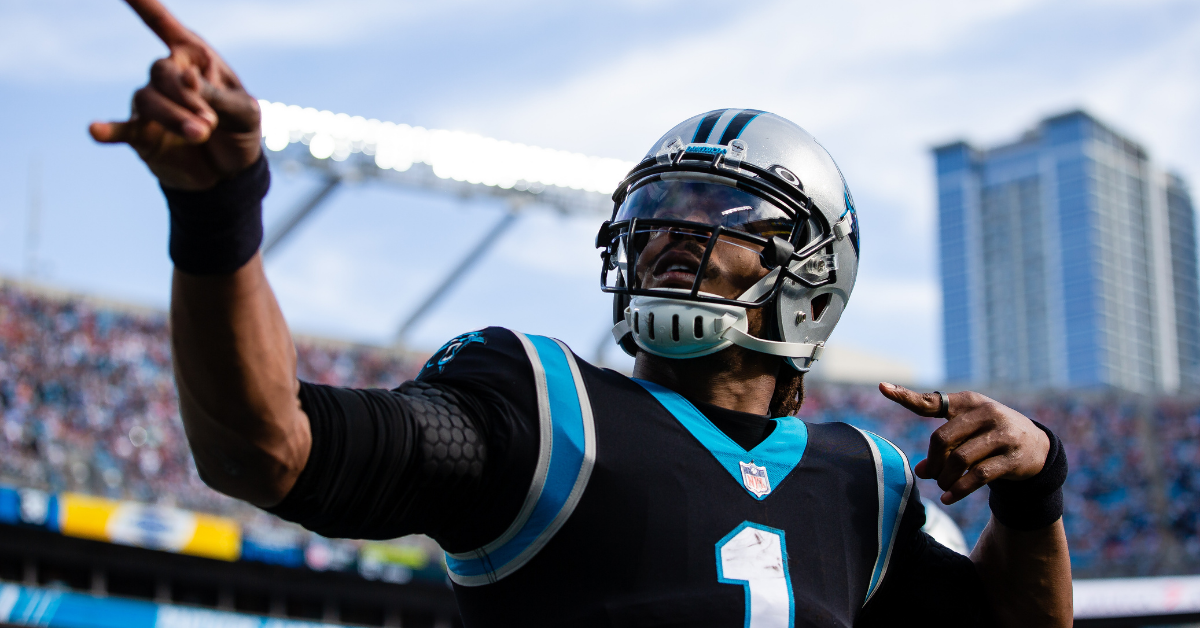 MORE ON:
National Football League
"Based on this, I'd argue Cam's the one who doesn't know when to be quiet," Nicole Auerbach, a senior writer for The Athletic, wrote after hearing his interview.
"If you can't take care of yourself just say that," another woman wrote in the comments of the video uploaded by Hollywood Unlocked.
"The same man who laughed at a female reporter for a valid question said something misogynistic? I, for one, am shocked," Alexa Ross, a well-known sports reporter, tweeted after hearing Newton's comments.
This is far from the first time Newton has gotten himself in trouble for disparaging and sexist comments he made regarding women.
In 2017, when the quarterback was first starting out with the Carolina Panthers, he came under fire for saying it was "funny" to hear a female reporter ask a question about the sport.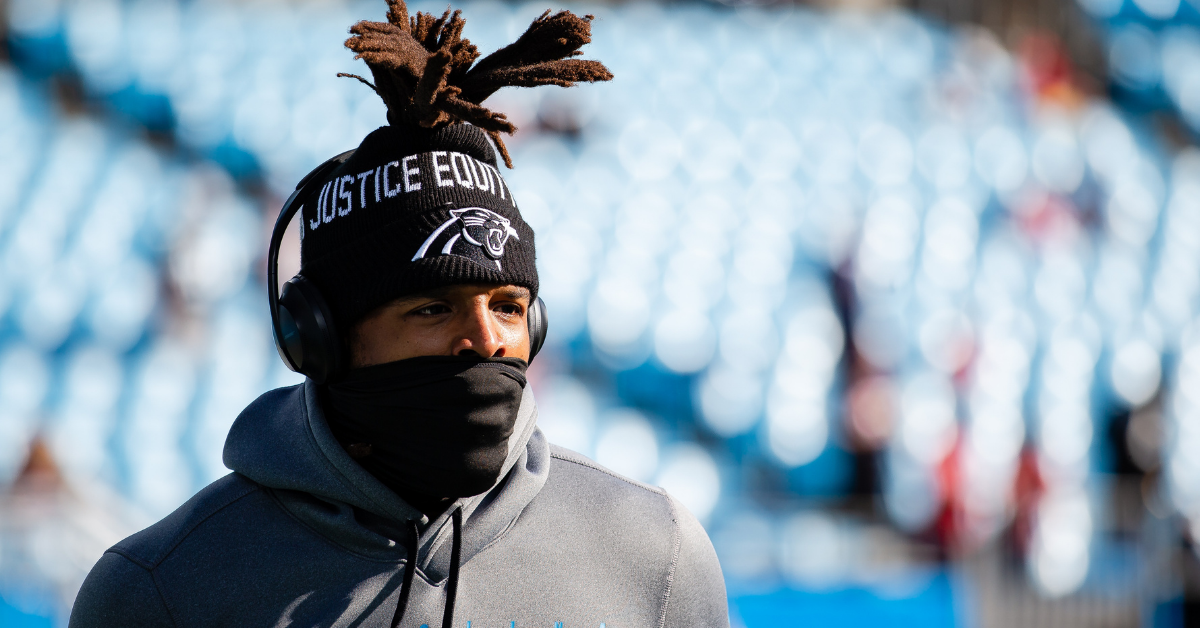 "It's funny to hear a female talk about routes," he said in response to a question about receiver running routes at the time. "It's funny."
Shortly after his comments in 2017, the NFL was forced to release a statement condemning Newton's comments and apologize for his remarks.
"The comments are just plain wrong and disrespectful to the exceptional female reporters and all journalists," their statement said at the time. "They do not reflect the thinking of the league.''