Caitlyn Jenner Says Transgender Girls In School Should Not Compete On Girls' Sports Teams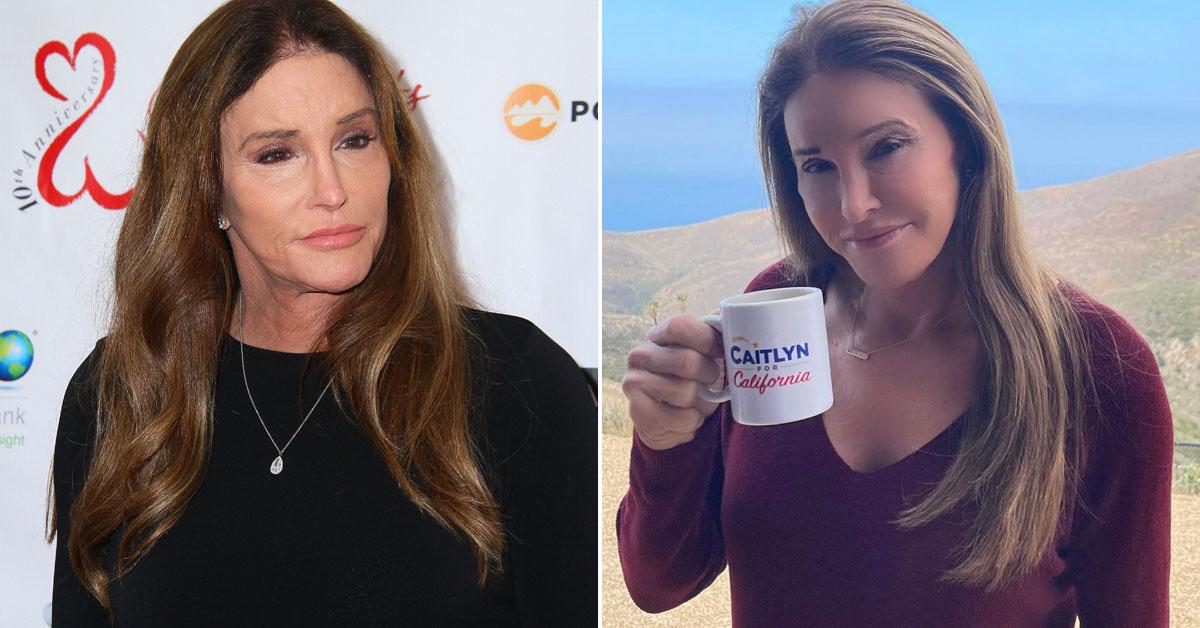 Caitlyn Jenner just made her first public statement on a political topic since announcing her run for California governor, and it was a controversial one.
Article continues below advertisement
Jenner, 71, was spotted out in Malibu on Saturday, walking her dog with a coffee in hand. When asked about her thoughts on legislation banning biological boys who are transgender from playing on all-girls sports teams in school, the former Olympian and transgender woman herself made her position very clear.
She removed her face mask and stated sternly, "This is a question of fairness. That's why I oppose biological boys who are trans competing in girls' sports in school. It just isn't fair."
She added, "And we have to protect girls sports in our schools."
Article continues below advertisement
When probed further and asked if she felt her stance on the topic delegitimized the identity of trans girls who want to compete in schools' athletics programs, Jenner waved her coffee and said, "Have a good day."
She later doubled down on Twitter, telling her 3.5 million followers, "I didn't expect to get asked this on my Saturday morning coffee run, but I'm clear about where I stand. It's an issue of fairness and we need to protect girls' sports in our schools."
Article continues below advertisement
As of now, a reported 34 states have proposed legislation that – if passed – would ban transgender athletes from competing on sports teams based on their gender identities. At least five states have already passed these types of bills.
Jenner – who won the 1976 decathlon, fathered six children (two with Keeping Up with the Kardashians matriarch Kris Jenner) and transitioned to a woman in 2015 – announced her gubernatorial run last month.
Article continues below advertisement
Her righthand man, Brad Parscale, is ex-president Donald Trump's former campaign manager.
"I have been a compassionate disrupter throughout my life, from representing the United States and winning a gold medal at the Olympics to helping advance the movement for equality," Jenner said at the time. "As Californians, we face a now-or-never opportunity to fundamentally fix our state before it's too late."
Article continues below advertisement
While her bid is certainly a polarizing one, Jenner might actually have a shot at winning. Angry Republicans have launched a recall campaign against California's current governor, Democrat Gavin Newsom, citing that he mishandled the country's most populous state's response to the coronavirus pandemic, did not do enough to address the homelessness rate, and failed with regard to both immigration and taxes.
Pending the required number of signatures and verification of said signatures, the state will confirm a recall election, presenting voters with two questions: The first would ask whether Newsom should be recalled from office (majority vote required); the second would ask who should replace him (no majority vote required). The candidate with the most votes on question two would then win the election.