Bruce Willis' Daughters Attend Pre-Coachella Party Hours After Revealing Their Father's Aphasia Diagnosis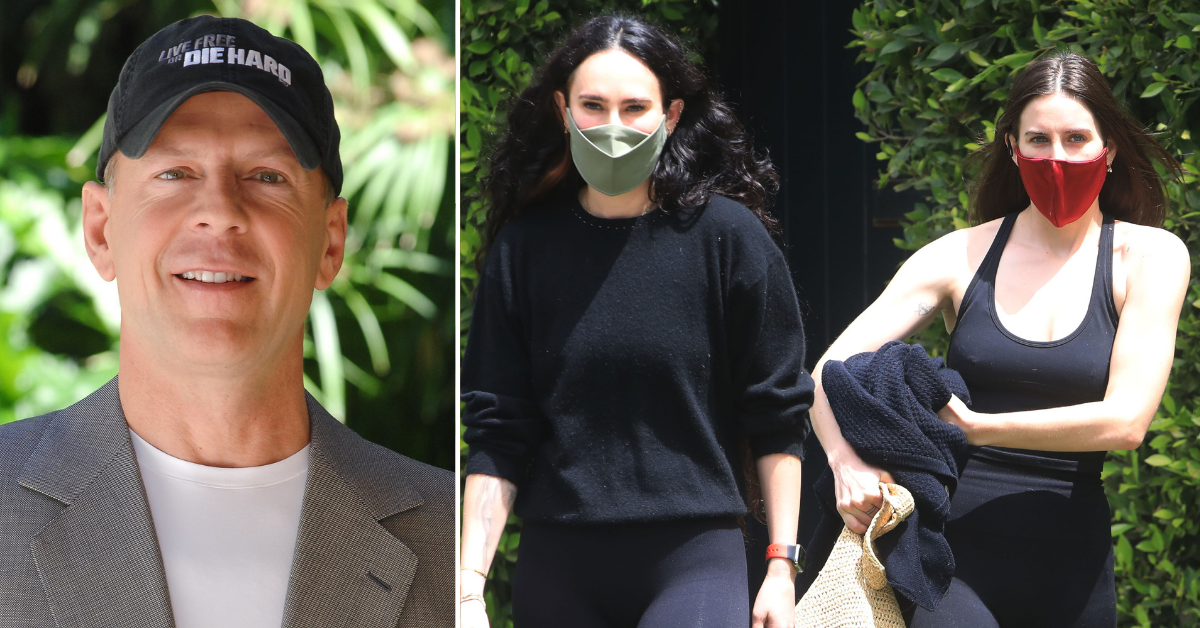 Bruce Willis' daughters Rumer and Scout were seen out in Los Angeles on Wednesday only hours after revealing their famous father's degenerative brain condition that's forcing his acting career to take a backseat.
The 67-year-old actor is stepping away from the spotlight, but his daughters are preparing to start partying early for Coachella.
Article continues below advertisement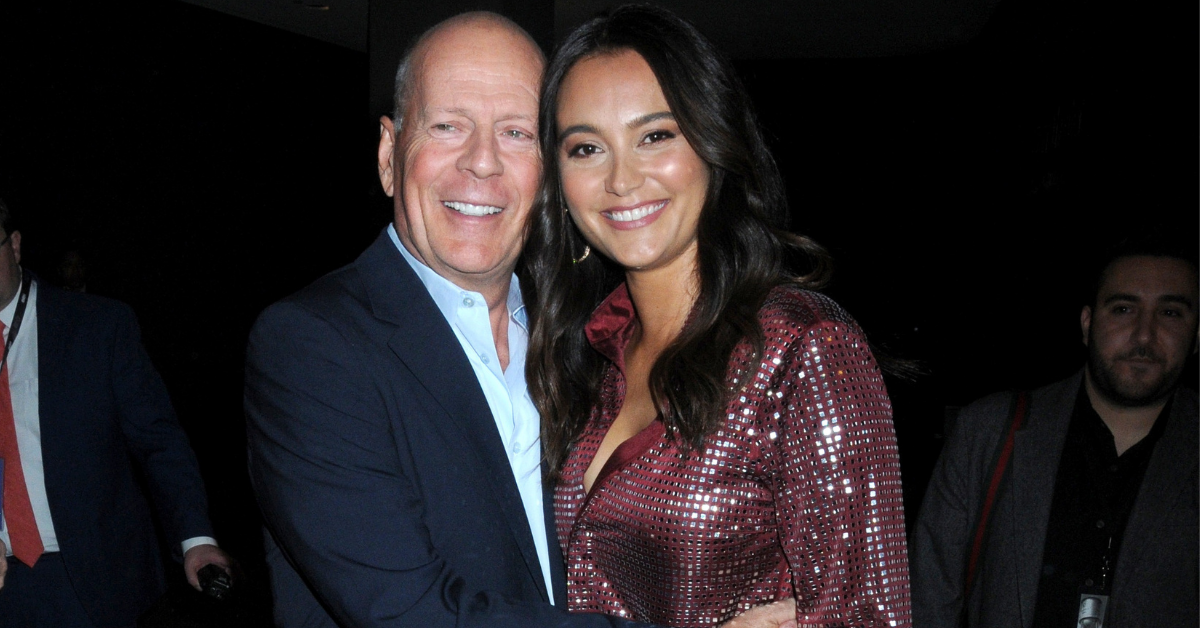 The two sisters were seen arriving at a pre-Coachella party in LA together. Scout, 33, was seen wearing a fluffy black and white spiral sweater, black shorts, and dark platform boots while carrying a large pink thermos.
Rumer, 30, wore a short loose-fitting white dress and brown heeled boots with her phone pressed against her head while taking a call.
Article continues below advertisement
Rumer, Scout, along with their 28-year-old sister Tallulah announced their father's heath issue on their respective Instagram pages.
Bruce Willis Is Battling Aphasia, Family Announces Actor Is 'Stepping Away' From Career Due To Health Issue
"To Bruce's amazing supporters, as a family we wanted to share that our beloved Bruce has been experiencing some health issues and has recently been diagnosed with aphasia, which is impacting his cognitive abilities," they wrote.
"As a result of this and with much consideration Bruce is stepping away from the career that has meant so much to him."
"This is a really challenging time for our family and we are so appreciative of your continued love, compassion and support. We are moving through this as a strong family unit and wanted to bring his fans in because we know how much he means to you, as you do to him."
"As Bruce always says, 'Live it up' and together we plan to do just that."
Article continues below advertisement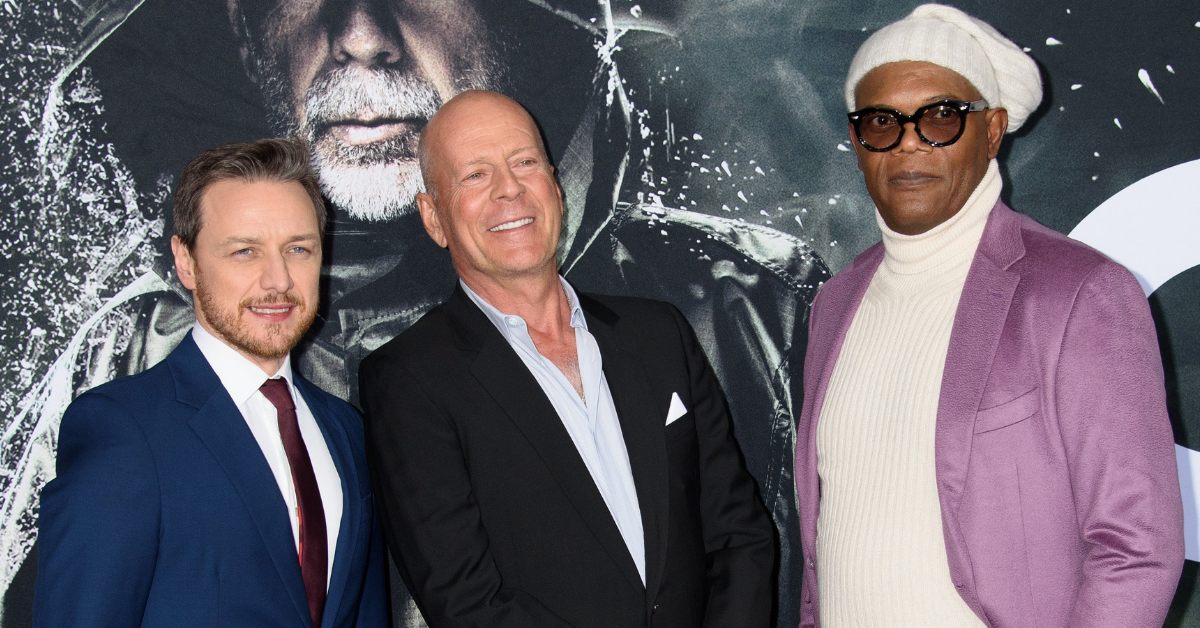 The joint statement was signed off by Willis' daughters (including Evelyn Penn, 7, and Mabel Ray, 9) his wife, Emma Heming Willis, as well as his ex-wife, Demi Moore.
Aphasia can cause an impairment of speech as well as his ability to read or write. The condition is almost always due to injury to the brain, most commonly from a stroke suffered by older individuals.
It's still unclear what lead to the actor's health issues and diagnosis.
Article continues below advertisement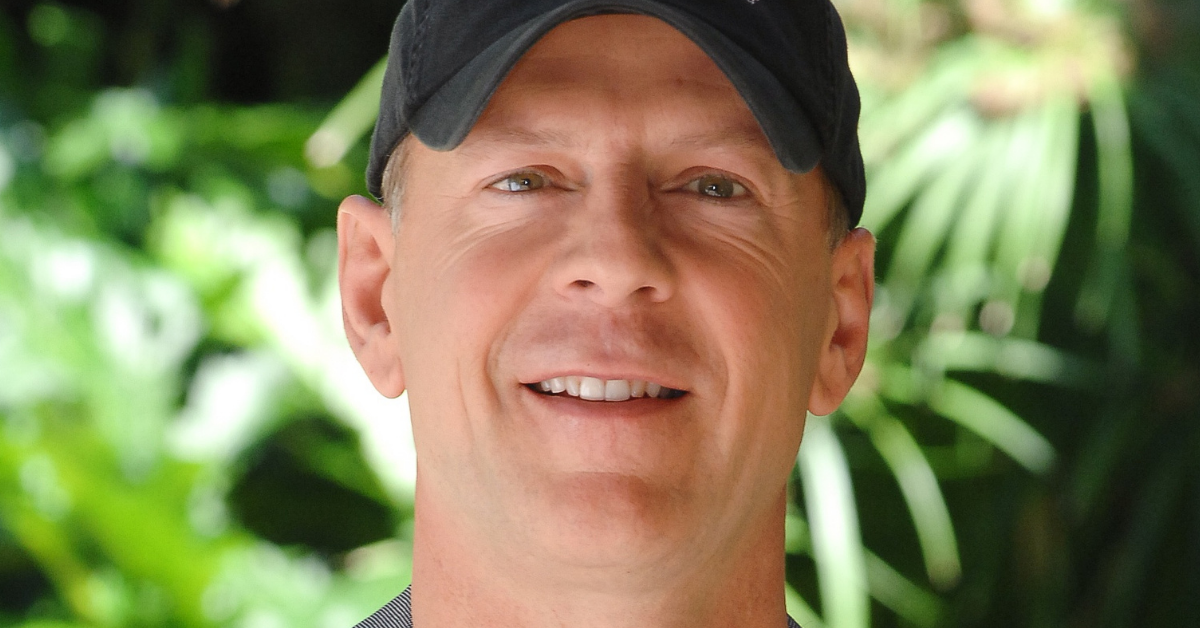 Several huge stars who have worked with Willis have come out to show their support and sadness at the news of the actor's condition and retirement.
American Horror Story and Glass co-star Sarah Paulson released a statement that reads, "He was such an incredible acting partner to me, and is the loveliest, most gentle and hilarious man."
Director of Willis' 2007 film Live Free or Die Hard, Len Wiseman, commented on the joint statement by showing support to the actor's family. "Sending love and strength to you, Bruce and your lovely family," he wrote.