Rapper Pop Smoke's Gravesite Destroyed After Vandals Attempt To Drag His Casket Out
Brooklyn rapper Pop Smoke's gravesite was found damaged this weekend after vandals attempted to pull his casket out of his crypt, leaving his resting spot on the outer wall of a mausoleum in a complete mess.
The rapper died last year after being shot to death by unknown assailants in his Hollywood Hill's home owned by the Real Housewives Of Beverly Hills star Teddi Mellencamp.
Article continues below advertisement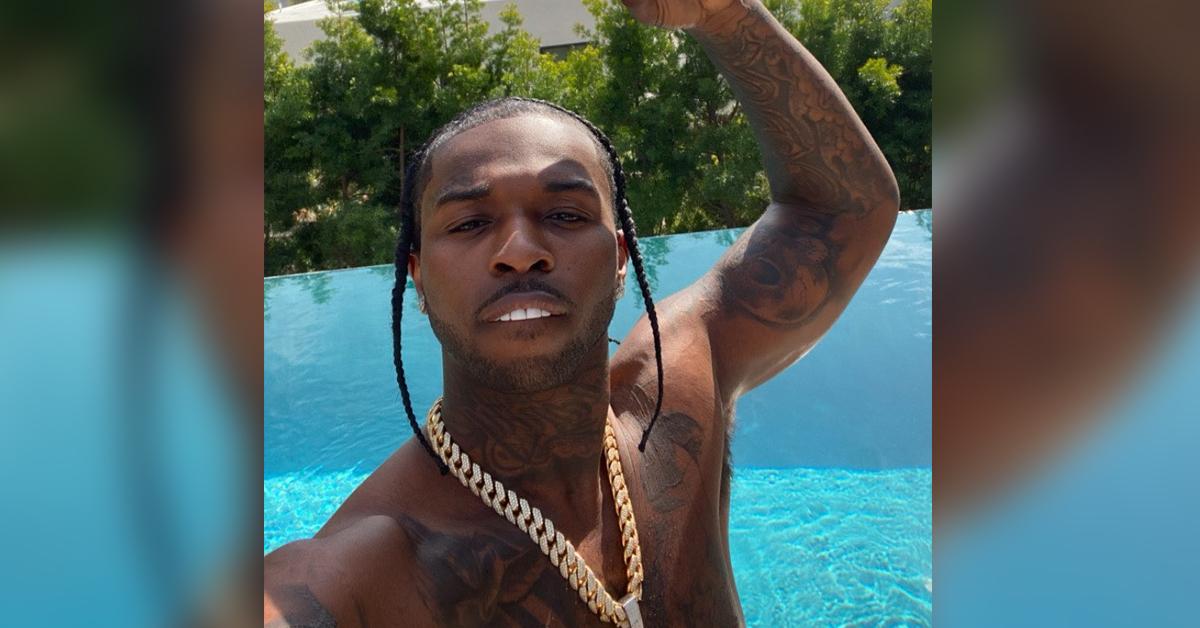 According to reports, one witness claimed they saw Pop Smoke's resting spot at the Green-Wood Cemetery vandalized. They said it was so bad his marble plaque cracked.
A picture of the damage showed his real name Bashar Barakah Jackson on the headstone with letters missing. There was also a good amount of debris on the ground, including what looked like discarded marijuana joints.
Article continues below advertisement
An eyewitness also revealed there some scratch marks appeared on the pavement of the mausoleum, which suggested the vandals may or may not have gotten into Pop Smoke's tomb and dragged his casket out or at least attempted to.
In a snap, it's seen a long rectangular object laid out against a stone wall across from the cemetery, but it's unclear if the piece belonged to Pop Smoke's coffin.
Upon stumbling the damage Saturday morning, the onlooker alerted the security, who reportedly were unaware of the destruction.
The eyewitness claimed the damaged headstone had been replaced with a blank slab.
Article continues below advertisement
In February 2020, the rapper, who was on the verge of an international breakthrough, was gunned down by an unknown number of suspects who invaded his residence around 4:30 AM.
He was later transported to a local hospital by the fire department before being pronounced dead. The Welcome to the Party singer was only 20 years old.
LAPD Detectives first believed the murder stemmed from a gang-related crime but later concluded it to have been a robbery turned violent event as the rapper was seen showing off the expensive possessions he had on his Instagram.