EXCLUSIVE VIDEO: Brittany Murphy's Widower Simon Monjack Shows Off Late Actress' Clothing Racks In Creepy Home Where He Also Died
Brittany Murphy's late widower proudly showed off racks and racks of the late actress' designer clothing, just months after her sudden and still difficult-to-understand passing.
Murphy was only 32 when she died of what a coroner ruled pneumonia, inside the same house her husband, Simon Monjack, died in under similarly mysterious causes – just two months after giving RadarOnline.com an exclusive tour of said home.
Article continues below advertisement
"What do we have – Matthew Williamson dresses, lots of Louis Vuitton and some Chanel, Gucci. Actually, that's a really nice leather jacket. I never saw her wear that. Isn't it cute?" Monjack told us back in March 2010, pulling out from one of the dozens of tightly packed clothing racks a petite periwinkle blazer with a silver zipper down the middle.
"What do you plan on doing with all of this stuff?" we asked, filming in the dark and cluttered room.
"No idea. It depends," he replied. "We wax and wane between one thing and another."
"There's just so much of it," he added with a sigh. "You saw the other closet, and then there's a whole room upstairs of clothing. I figure there's about a couple thousand pieces in all."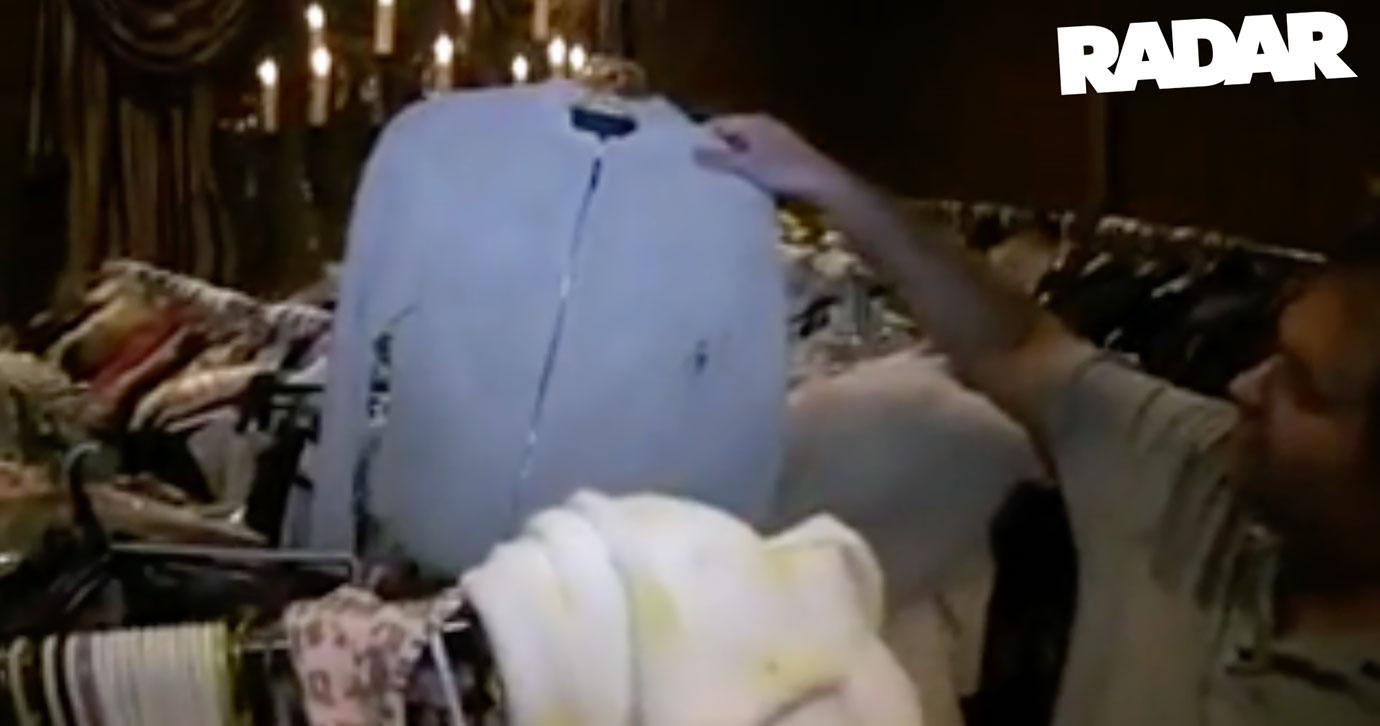 Article continues below advertisement
In addition to the piles of designer goods, Simon also showed us the extensive security system he had installed both inside and outside of the couple's Hollywood Hills mansion that Brittany had purchased from pop star Britney Spears.
In total, 56 cameras kept watch of every nook and cranny of the creepy estate, allegedly due to Monjack's intense commitment to keep Murphy safe.
In fact, the room holding his high-end multiscreen system was accessible only with a fingerprint entry. Additionally, Simon's strict security system also included a feature that would scramble the phone lines if anyone attempted to record their conversations.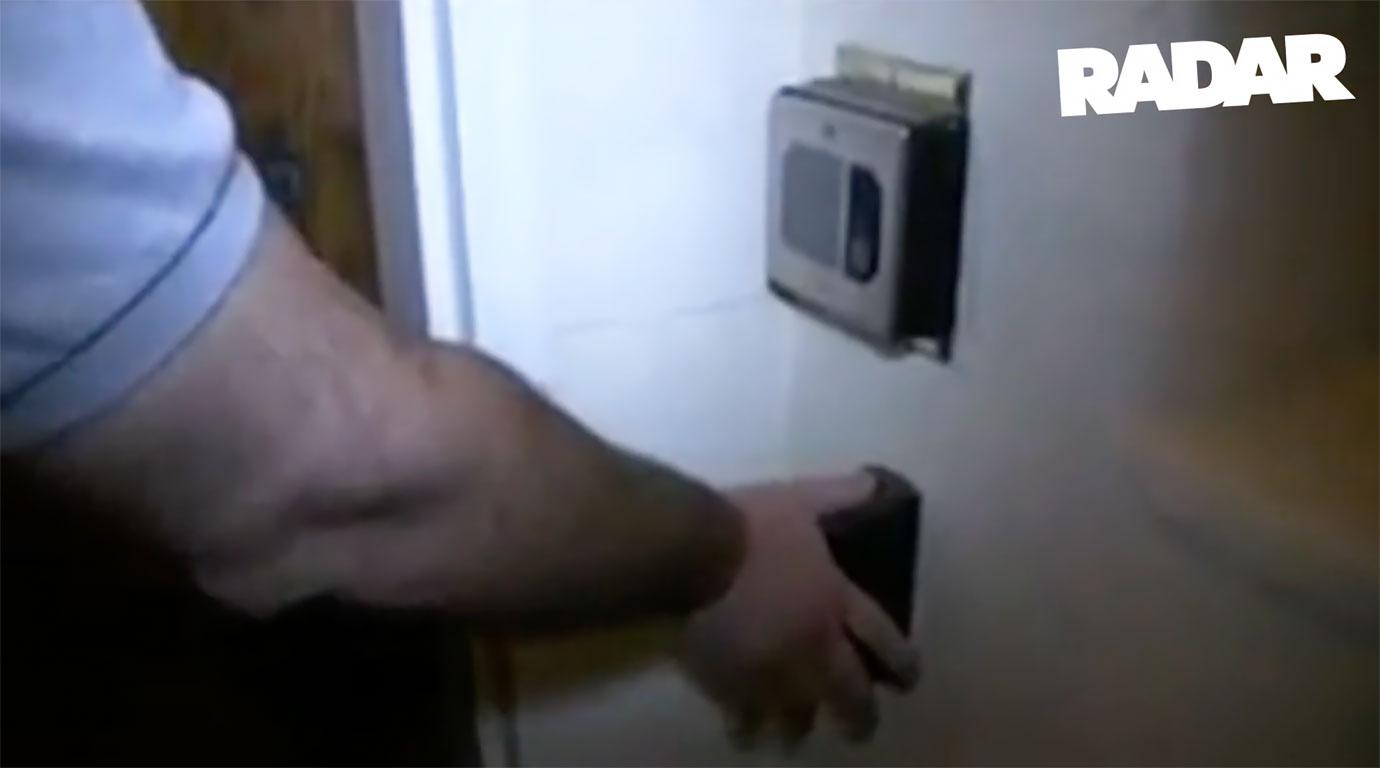 Article continues below advertisement
Despite the extreme measures the rumored con artist took to keep his then-wife safe inside their massive home, that is exactly where she fell fatally ill. It was December of 2009.
After collapsing on the floor of one of her property's many bathrooms, the otherwise healthy actress was transported to Cedars-Sinai Medical Center, where she went into cardiac arrest and died.
Five months later, in May 2010, Simon was found dead inside the same house.
While there has always been speculation surrounding the eerie coincidences of the couple's shocking deaths, the coroner ruled out the possibility that black mold inside the home had anything to do either.