EXCLUSIVE VIDEO: Brittany Murphy's Late Grieving Widower Simon Monjack Flaunted Elaborate Security System In Eerie Home Tour Following Actress' Sudden Death
Brittany Murphy's husband Simon Monjack was so paranoid about the actress' safety that he installed 56 cameras around their elaborate multimillion-dollar mansion in Los Angeles, but all the technology in the world could not prevent her tragic and unexpected death.
Article continues below advertisement
The world was shocked to hear of Brittany's sudden passing at the age of 32. Even more hair-raising was when her grieving widower gave RadarOnline.com an exclusive tour of the dark and rumored haunted home that she died in only months prior.
In one clip, Simon showed RadarOnline.com a sneak peek at the extensive security system he installed both in and outside of the Hollywood Hills estate that Brittany bought from Britney Spears.
Article continues below advertisement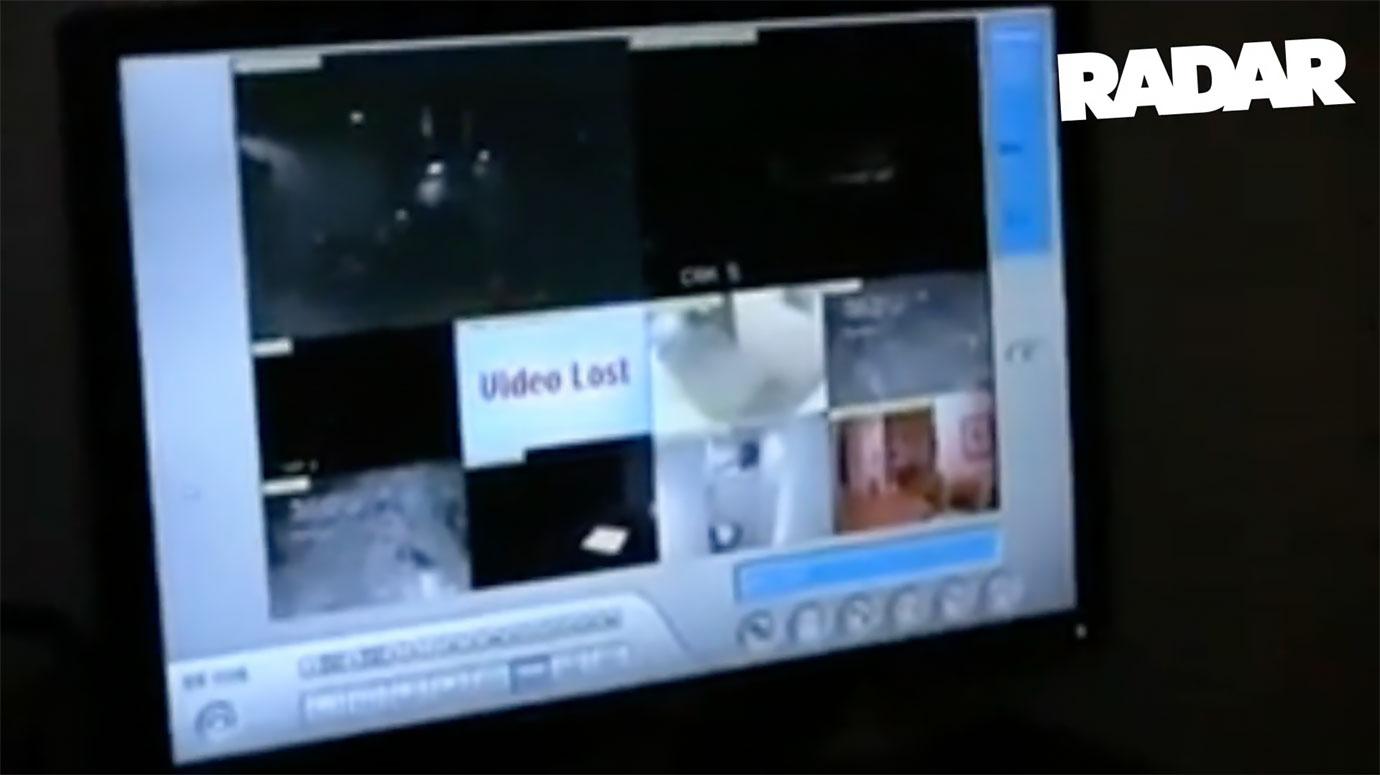 Taking our cameras inside the house coined as Brittany's death home, her husband showed he was so worried about their welfare that the room holding his high-end multiscreen system was only accessible with a fingerprint entry.
Article continues below advertisement
"There's actually 56 cameras that cover the house," the rumored con artist told us at the time. "Inside the house, outside the house, down into the cul-de-sac."
Not only did Brittany and Simon's security entail cameras all over their home, but he also had a system installed that scrambled the phone lines if anyone attempted to record their conversations.
Article continues below advertisement
According to Brittany's British-born widower, their surveillance footage was fed to a "slave server" in Burbank, although he admitted he didn't know exactly where.
Article continues below advertisement
Wearing a light-colored polo, Simon seemed out of sorts during the hours-long house tour, even at times in shock.
Taking only RadarOnline.com on the extensive peek around the house, Simon showed off several of the late Clueless actress' personal mementos, including pictures he took of her, as well as her clothing. It was hard not to notice the jumbled junk thrown all over the home.
Article continues below advertisement
"She never lets anything go," Brittany's husband said, using the present tense even in death. He later flaunted her endless racks of high-end clothing.
"There's just so much of it. You saw the other closet and then there's a whole room upstairs of clothing," he told RadarOnline.com. "I figure there's about a couple thousand pieces in all."
The 8 Mile actress died on December 20, 2009, after collapsing on her bathroom floor. Brittany was transported to Cedars-Sinai Medical Center, where she was pronounced dead after going into cardiac arrest.
The coroner later ruled her cause of death as pneumonia.
Article continues below advertisement
While Brittany's unexpected death was sudden, no one was prepared for what happened five months later. On May 23, 2010, Simon was found dead in the same home.
While there is speculation surrounding the coincidence of the couple's shocking deaths, the coroner ruled out the possibility that black mold in the house had anything to do with Brittany or Simon's passings.