Britney Spears' Boyfriend Sam Asghari Fuels Engagement Rumors By Posting & Deleting Diamond Ring, One Week After He's Caught Shopping For Sparklers
Britney Spears' boyfriend Sam Asghari added to speculation that he might be proposing to his pop star girlfriend just one week after he was spotted shopping for sparklers at Cartier in Beverly Hills.
@TheSpearsRoom Britney's Twitter fan account posted screenshots of photos of a diamond ring that Asghari seemed to have shared via his Instagram story but disappeared shortly after.
Article continues below advertisement
In the pictures, the sparkler was seen engraved with the word "Lioness" that fans suggested Asghari designed especially for his 39-year-old girlfriend.
The bizarre thing is, Asghari's since-deleted post might not have come from him at all. He posted a statement, claiming his account was hacked.
"Account got hacked and was photoshopped - calm down everyone!" he claimed.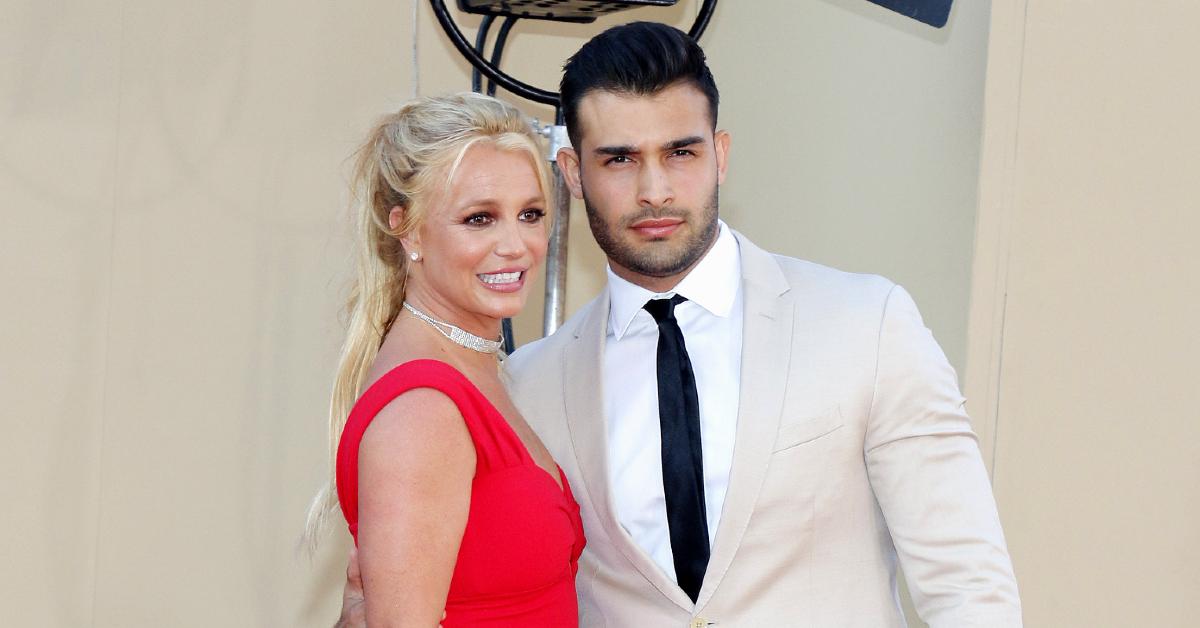 Article continues below advertisement
But the story from the 27-year-old personal trainer didn't sit well with fans. In response to his statement, the fan account stated, "How is he gonna say it's photoshopped when multiple people said they saw original post from his story?? i'm gonna assume he just posted it by mistake and now lied."
Just last week, Asghari was caught shopping for jewelry after four years of dating the Toxic singer. He was photographed thoroughly looking at the ring collection at the high-end jewelry store and even asked the saleswoman to pull out the sparkler for him to get a closer look.
Article continues below advertisement
Following the ring shopping event, an insider revealed the fitness model has been thinking about "popping the question."
"Britney and Sam are not engaged yet, but he has been talking about popping the question more and more lately," the source went on, adding, "Sam wants to spoil Britney with a very special, over-the-top and meaningful proposal when the time is right. He dreams of one day becoming a dad too, and Britney, of course, has always wanted to have more kids, especially now that hers are getting older."
Article continues below advertisement
Asghari and Britney were spotted out separately this week and both have been seen in delightful moods shortly after the news broke that the pop princess' dad, Jamie Spears, filed to end the conservatorship that had lasted for more than a decade.
He requested for the conservatorship to be ceased without a medical evaluation after he confessed that the songwriter's "circumstances have changed to such an extent that grounds for establishment of a conservatorship may no longer exist."