Billie Eilish Hits Up Disneyland With 29-Year-Old Boyfriend Matthew Tyler Vorce Amid Backlash Over 'Lost Cause' Music Video
The Happiest Place on Earth seems to be celebrities' go-to spot – whether they're in hot water or not.
Article continues below advertisement
Chrissy Teigen recently hit up Disneyland in the midst of her career-threatening cyber-bullying scandal involving Courtney Stodden. It's also where Vanessa Bryant found herself hours after trashing Nike over a pair of unreleased shoes...while wearing Nike shoes.
And on Thursday, Billie Eilish became the latest embattled star to grace the enchanted theme park with her presence.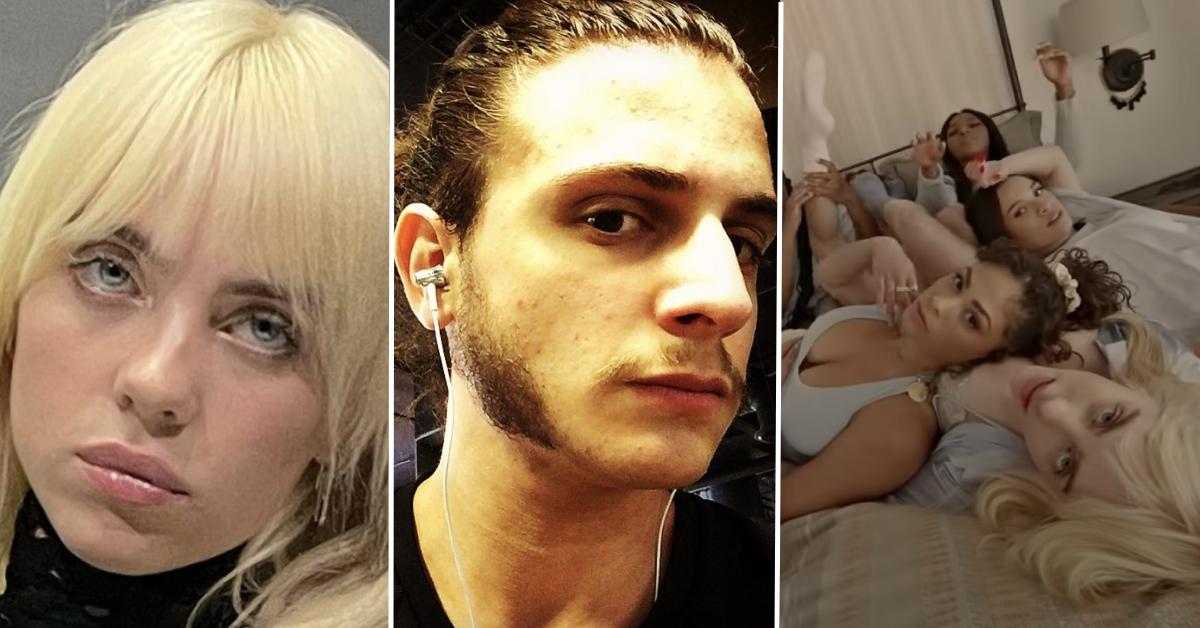 Article continues below advertisement
However, the 19-year-old Grammy Award-winning artist did not appear bothered by the blowback she's received over her recently debuted music video for Lost Cause.
In fact, she looked quite content sporting her new platinum blonde shag, a lilac oversized graphic tee, classic-cut jeans, a patterned backpack, white kicks, and some snacks in tow.
Article continues below advertisement
As for her boyfriend – 29-year-old Matthew Tyler Vorce – he was rocking a white T-shirt with colorful stripes, cropped black pants, white socks, some old-school Nikes, a baseball cap, and an iced Grande Starbucks beverage in hand.
Both Billie and Matthew were wearing protective face masks.
Eilish has been seen cozying up to Vorce – her senior by 10 years – for the past few months, as rumor has it that he was the "secret boyfriend" she mentioned in her Apple TV+ documentary, Billie Eilish: The World's a Little Blurry.
Article continues below advertisement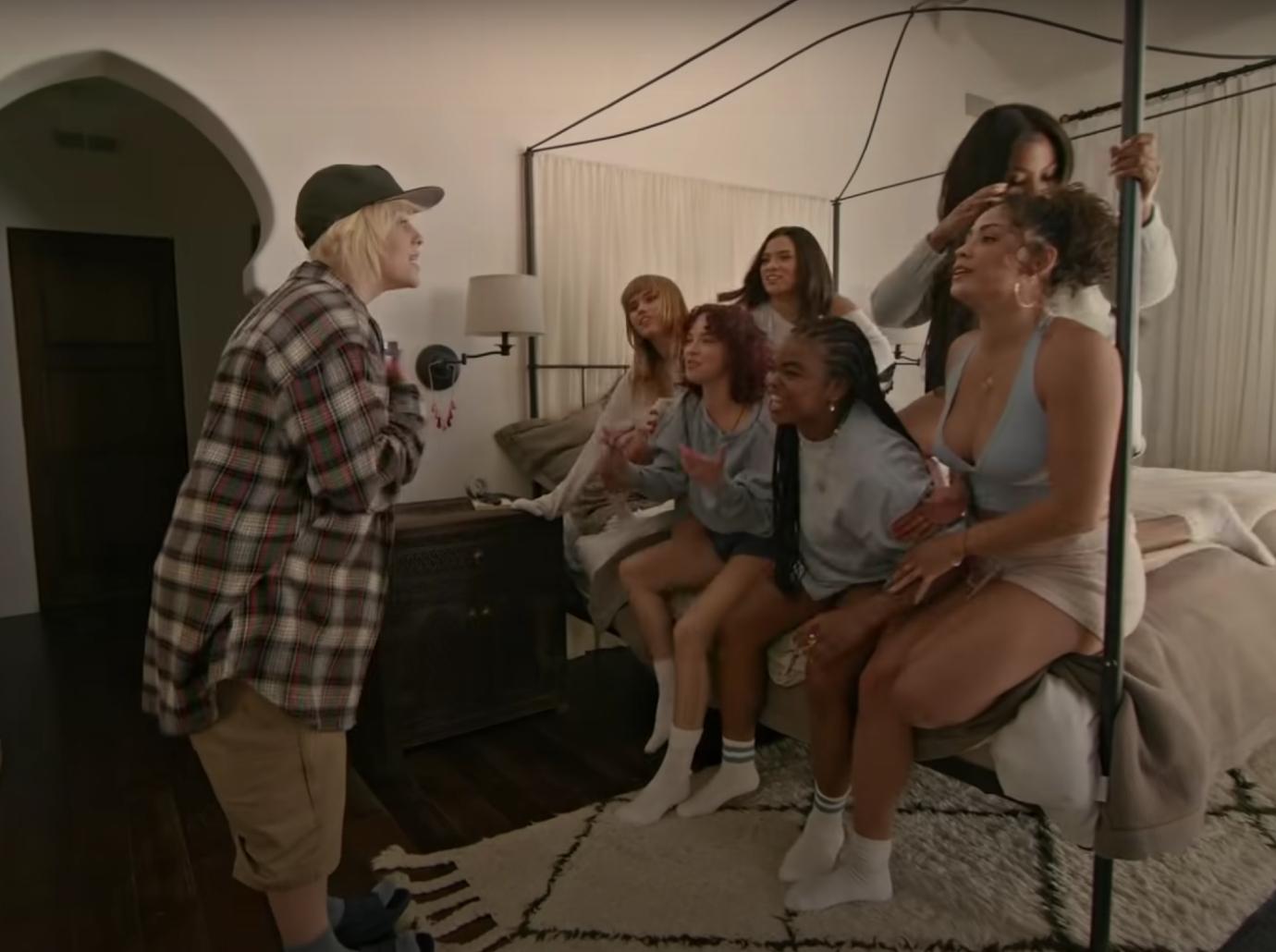 So what's the big fuss over her latest music video?
Fans and foes feel Billie is "queerbating" in the under-four-minute visual, which she released earlier this month, Pride Month.
The video shows the busty artist revealing lots of skin (something she refrained from doing until recently) while seductively dancing with a group of girls, sensually touching them as well as herself, and at some points sporting traditionally masculine accessories.
Captioning an Instagram snippet of the video with the words "i love girls," people wondered whether Billie was coming out...while several others felt that if she wasn't, she was queerbaiting.
According to Urban Dictionary, queerbating is "a marketing technique used to attract queer viewers that involves creating romantic or sexual tension between two same-sex characters but never making it canon or evolving on it."
Article continues below advertisement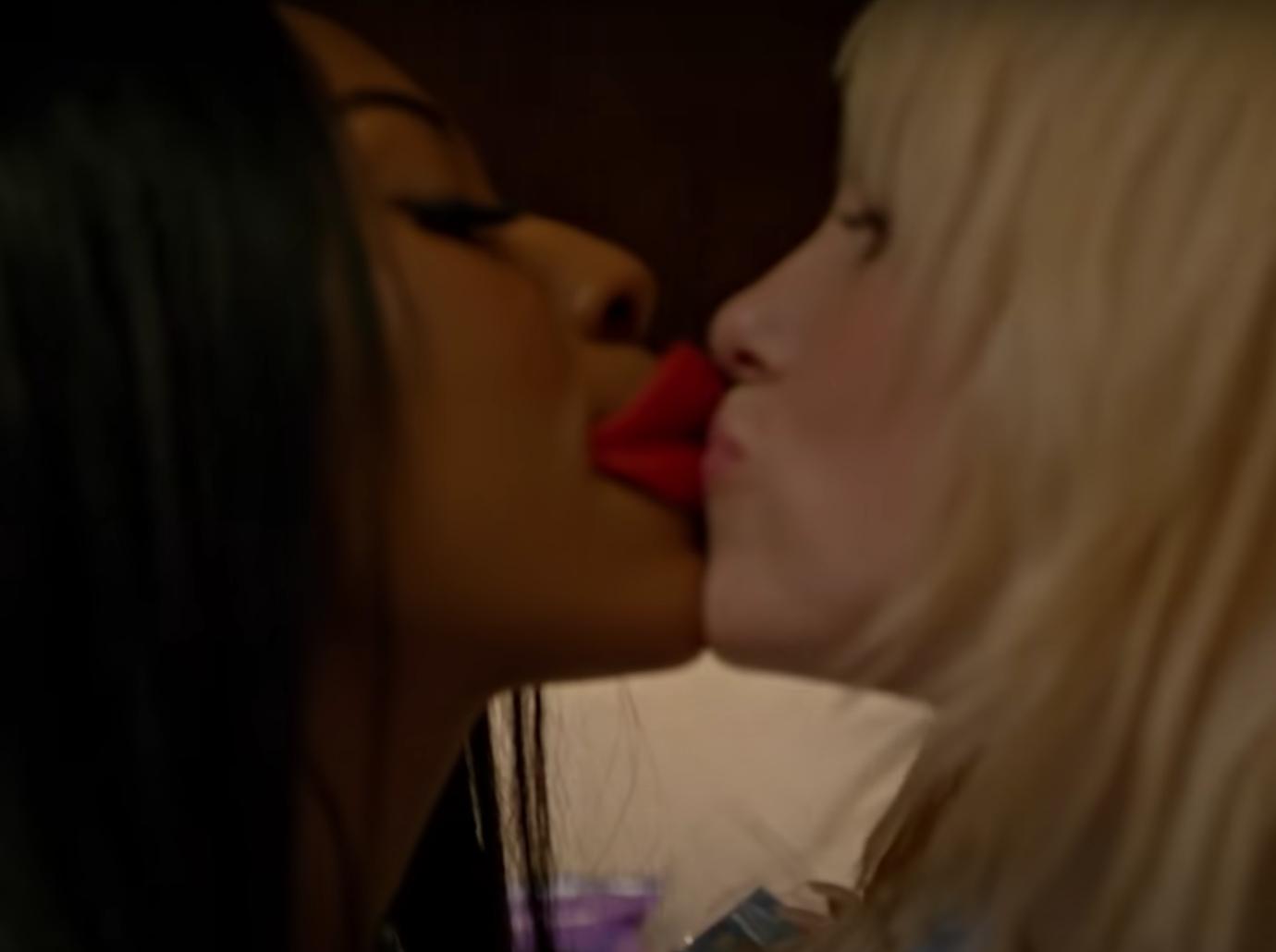 "If you don't come out this is legitimately queer baiting..." one critic wrote on Eilish's Instagram post of the video, while another wondered, "So is this gay or queer baiting?"
"I really hope this isn't queer baiting...." said someone else, as another dissenter commented, "Funny she is posting this in June, pride month. Bestie you better not be queer baiting."
"Ya'll cannot say she isn't queer baiting now," yet another person replied, as someone else noted, "Bye I literally cannot. It's like if she's coming out good for her but if she claims to be straight after this, bestie it's queer baiting sorry..."
Many other comments echoed similar sentiments, as a TikTok user with the handle Wap.Lover added, "Acting sexual with girls to draw in more audience is gross."
Article continues below advertisement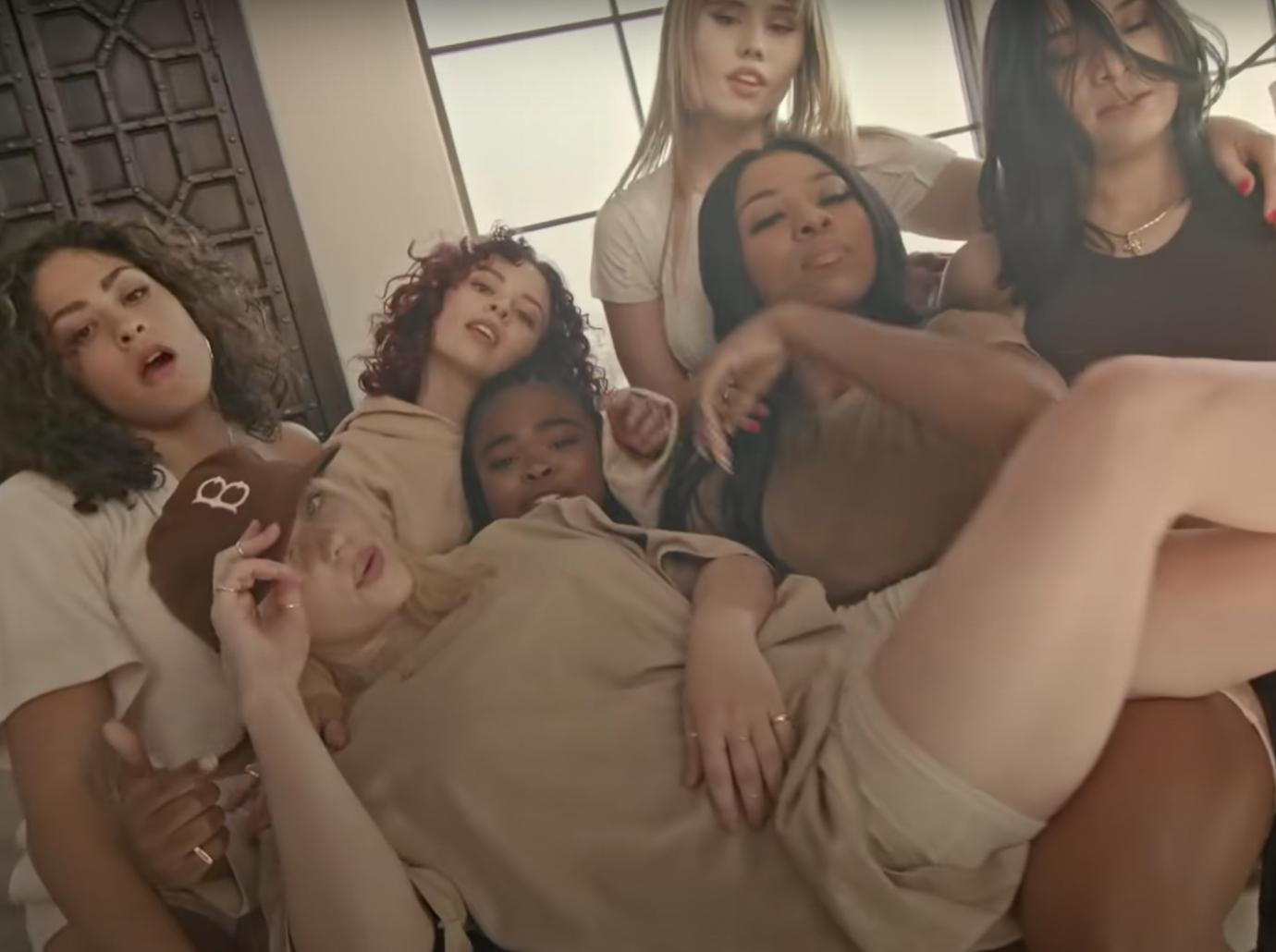 Rich Ferraro, chief communications officer at GLAAD, expanded on the idea of queerbaiting, explaining that it can also sometimes be referred to as "gaybaiting."
"We often see it from brands or talent who are trying to market products or projects to the community and have a goal not to create change, but to profit from LGBTQ dollars," they told Yahoo Life.