Bill Cosby's Sexual Assault Accusers Gather In Philadelphia To Protest Disgraced Comedian's Conviction Being Overturned
Article continues below advertisement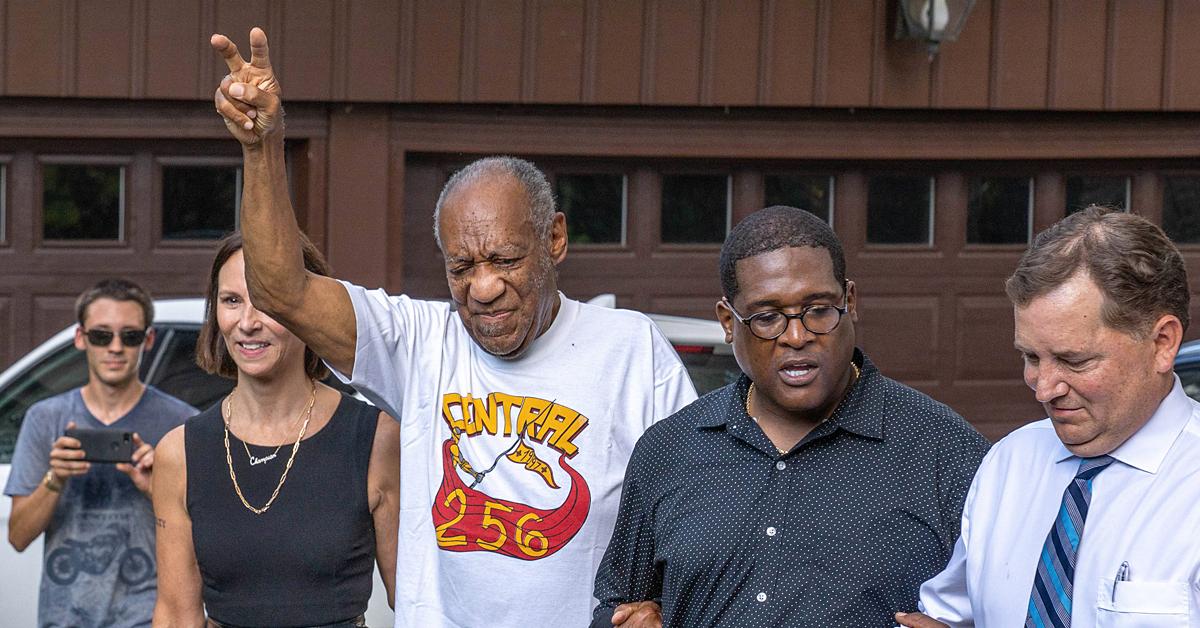 On Saturday, fellow sexual assault accusers, survivors and victim advocates gathered in front of Independence Hall in Philadelphia to protest Pennsylvania Supreme Court's decision to overturn the 84-year-old comedian's sexual assault conviction.
Article continues below advertisement
After serving more than two years of the three- to 10-year sentence for allegedly drugging and raping Constand in 2004, the state's highest court ruled that Cosby had been wrongfully convicted due to a technicality and released him from prison on June 30.
Artist/actress Lili Bernard – who claims Cosby drugged and raped her decades ago – was one of the people gathered outside the historic landmark. She told ABC 6, "It was totally offensive, it was disgusting, I felt a real physical, visceral reaction. I felt nausea, I felt sick...he was getting away with it."
Article continues below advertisement
Heidi Ziemke said she drove four hours from Cohoes, New York, to Philly to attend the protest and show her support for the cause.
"I am so sick and tired of powerful men getting away with sexual assault and rape," she told the news station. "I'm done. I've had it."
Another of Cosby's accusers, former Playboy model Victoria Valentino, added, "We are all here together, standing in solidarity. We will continue to speak, and we will continue to uplift and elevate other survivors."
Article continues below advertisement
Late last month, Pennsylvania Supreme Court declared that the once-television icon "must be discharged, and any future prosecution on these particular charges must be barred."
The state's highest court overturned his sexual assault conviction, citing a deal he had made with a previous district attorney that in theory should have prevented him from being tried in the first place, as well as an apparent violation of his due process rights during the trial.
More on the court's ruling here.
Advocates for sexual assault survivors continue to point to the fact that 12 jurors found Cosby guilty and therefore do not believe his overturned conviction rids him of his alleged wrongdoing.
Article continues below advertisement
"It makes me feel that the justice system is broken," said Joyce Short, founder and CEO of Consent Awareness Network. "That we can't hold people accountable based on their wrongdoing and that money talks."