Betty White Struggled To Speak, Looked Weak As Voice Cracked In Final Message Days Before Death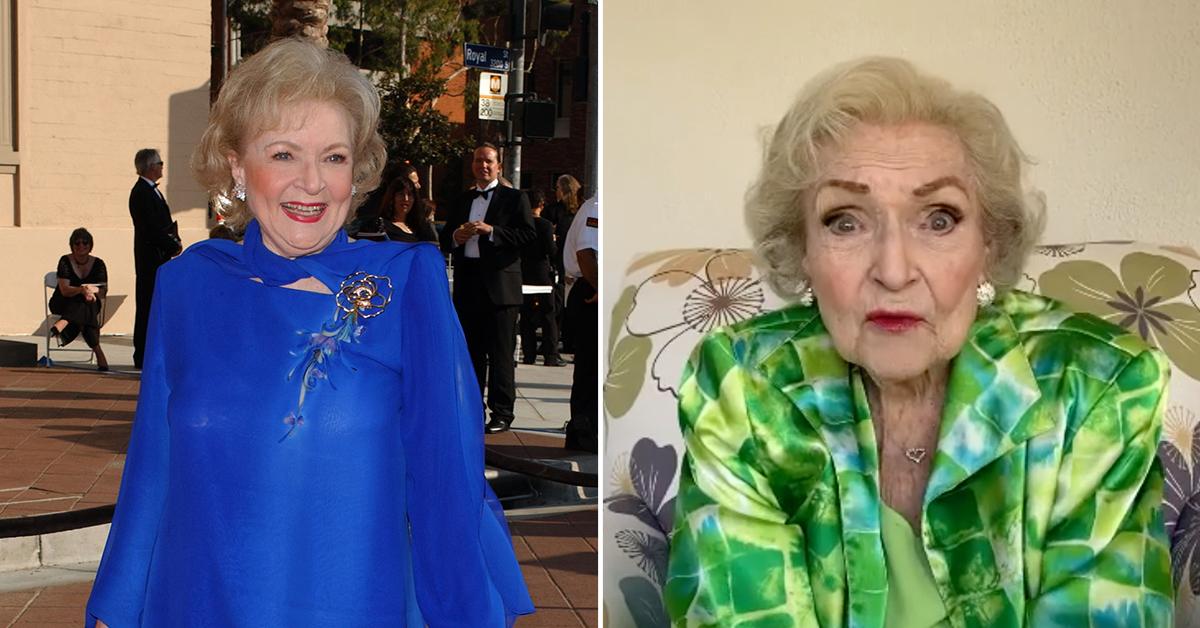 Betty White looked frail and had difficulty uttering words in her final message to her fans only days before she took her last breath.
The Hollywood icon recorded a video in preparation for her 100th birthday celebration. Sadly, she died weeks before turning the triple-digits.
Article continues below advertisement
The late actress' official Facebook page released the footage, praising her fans for raising the animals' funds through the "#thebettywhitechallenge."
"I just want to thank you all for the love and support over the years," White said in the eerie clip. "Thank you so much, and stick around."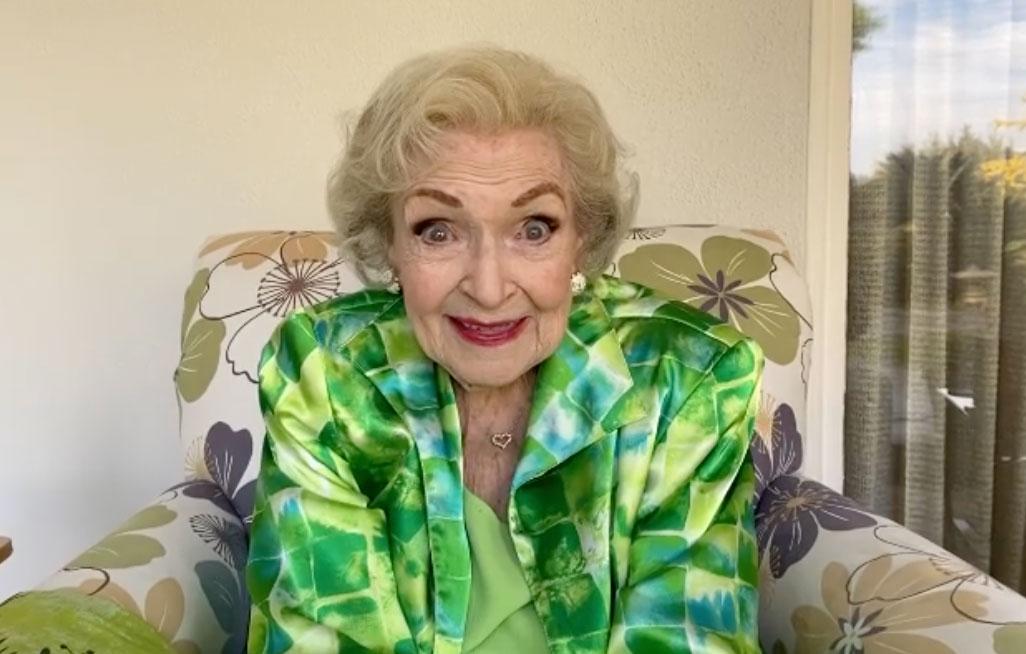 Article continues below advertisement
The admin for the post explained they filmed the message and initially planned to share it on social media for her birthday on Monday, January 17.
"She could never have imagined such an outpouring of love and would have be [sic] so grateful to everyone," the caption read. "She knew how lucky she was: she felt the love, and she never took it for granted.
The caption added the admin of the page felt "it's appropriate to post today as a thank [you] from Betty and the animals."
Article continues below advertisement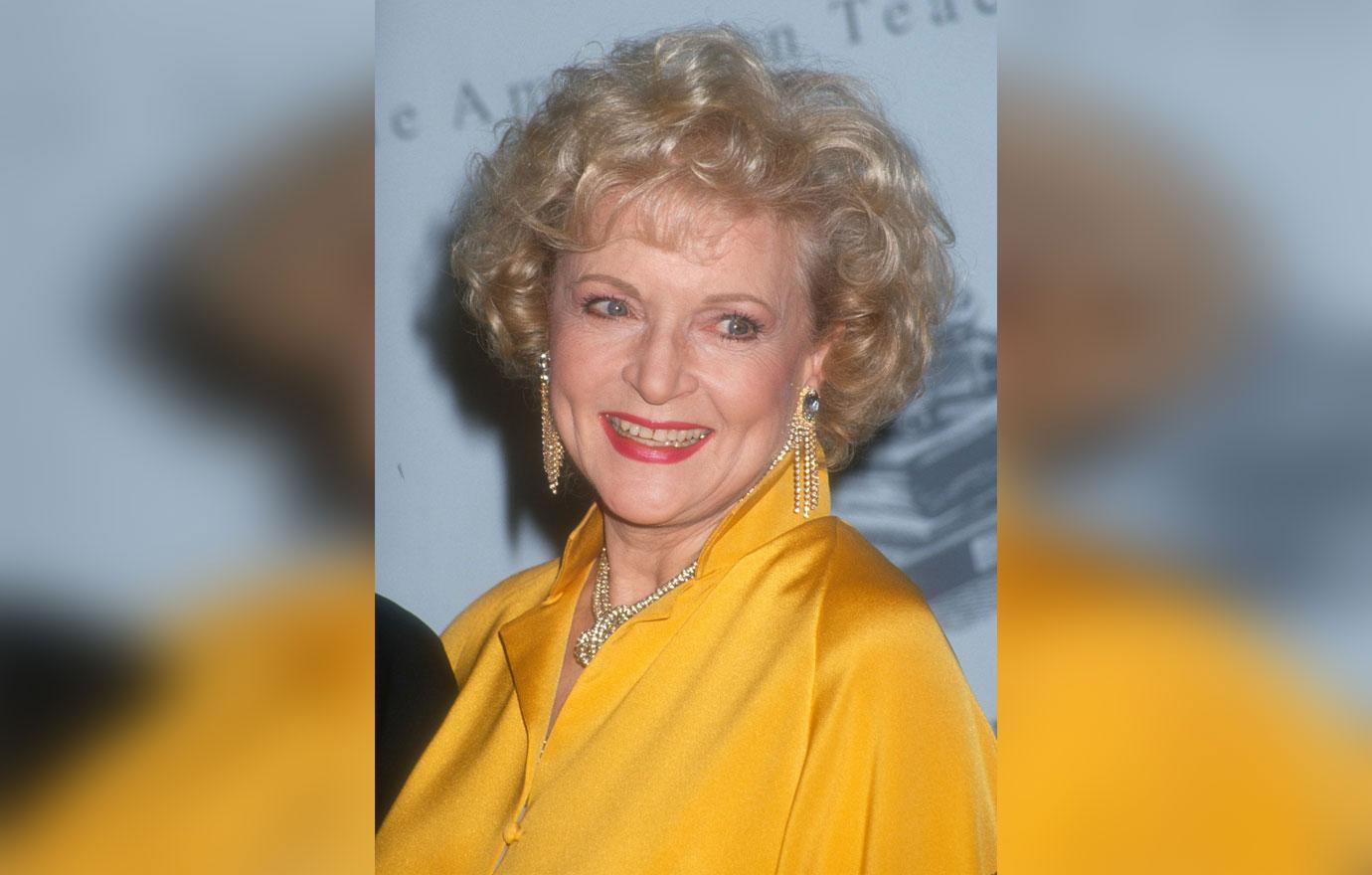 Earlier this week, the Greater L.A. Zoo Association (GLAZA), one of the organizations White had volunteered with during her lifetime, revealed they were flooded with more than $70,000 worth of donations on her 100th birthday.
Article continues below advertisement
GLAZA President Tom Jacobson shared they were "blown away" by the fundraising.
"Betty would be so thrilled to see the outpouring of support in her honor," he explained. "We know so many worthy animal and wildlife organizations were greatly impacted by yesterday's challenge, and we know Betty is smiling."
Article continues below advertisement
Jacobson added, "Betty is a true champion of animals in both life and death, and we look forward to honoring her legacy at the Los Angeles Zoo."
As RadarOnline.com previously reported, the Golden Girls star died from a stroke just weeks before her celebration. According to officials, her cause of death is listed as a cerebrovascular accident.
Article continues below advertisement
Her agent Jeff Witjas issued a statement following her passing, paying tribute to his beloved client.
"Even though Betty was about to be 100, I thought she would live forever," he said. "I will miss her terribly, and so will the animal world that she loved so much. I don't think Betty ever feared passing because she always wanted to be with her most beloved husband, Allen Ludden. She believed she would be with him again."