Exclusive
Betty White's Late Husband Allen Ludden Drafted Will That Took Care Of 'Golden Girls' Actress During Her Lifetime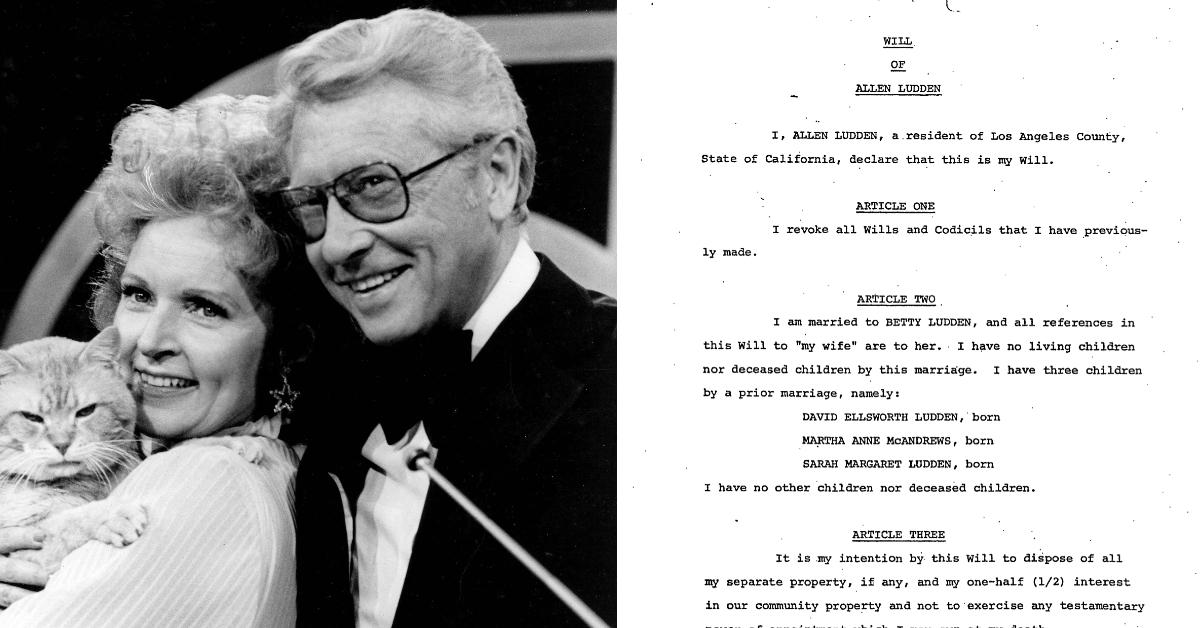 Betty White's late husband Allen Ludden made sure the actress was taken care of before he passed away.
According to court documents obtained by RadarOnline.com, Ludden drafted a will in 1979, a year before being diagnosed with stomach cancer. He eventually passed away in 1981 at the age of 63.
Article continues below advertisement
Ludden was married to White from 1963 until his death. During his lifetime, Ludden was a famous television game show host who worked on Password from 1961 to 1980.
In the will — that Ludden amended months before he died — he left money for White, his brother Frank and his children David and Sarah. Other beneficiaries included his other daughter Martha and his grandchild Mahona.
Betty White Suffered Stroke 6 Days Before Passing, Cause Of Death Revealed
White was named as the co-Trustee with a man named Norton Brown. The will had a portion of Ludden's estate being distributed to the Golden Girls actress during her lifetime.
Article continues below advertisement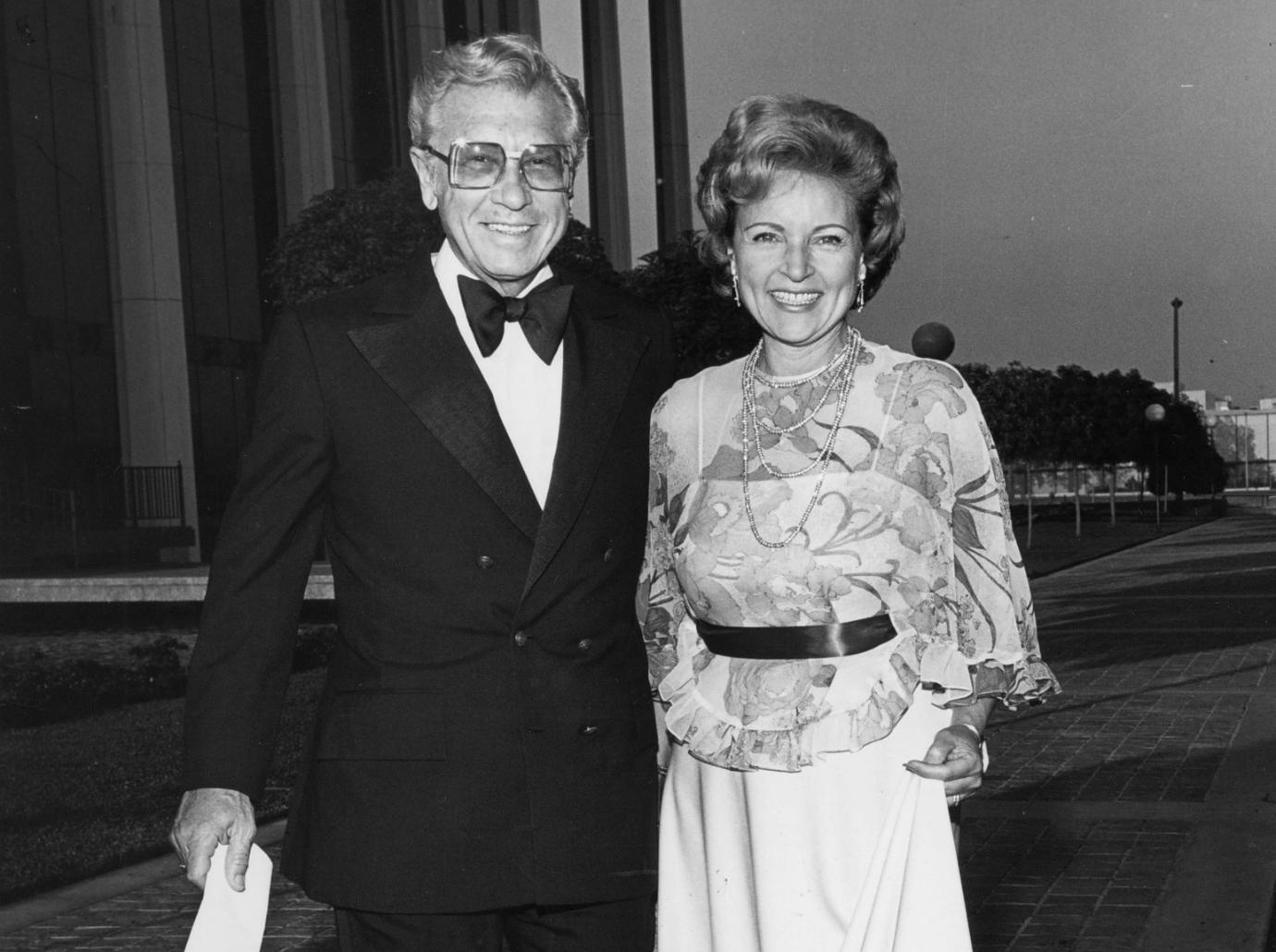 Article continues below advertisement
The will stated that all his money was to be divided until two trusts. The first trust was for White to use to cover expenses for the rest of her life.
He also made sure to include a provision that White was to be paid extra from his estate if she ever experienced an emergency.
Article continues below advertisement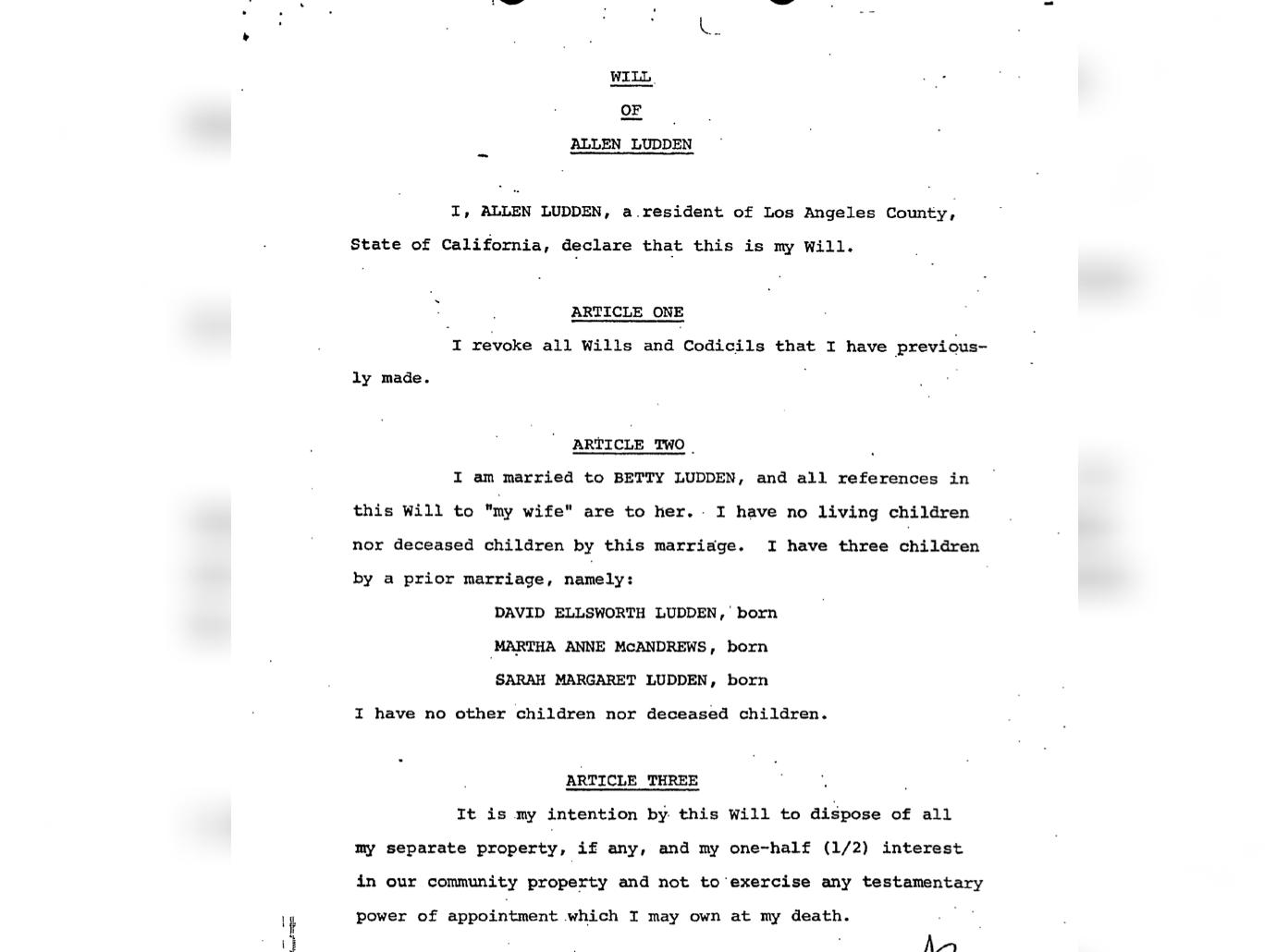 He said, "From time to time during the life of my wife if it appears to the satisfaction of the Trustee that the income distributable hereunder is insufficient to maintain my wife in accordance with the standard of living enjoyed by her at my death" the trustee is allowed to distribute additional money for any sort of accident, illness or other misfortune.
Article continues below advertisement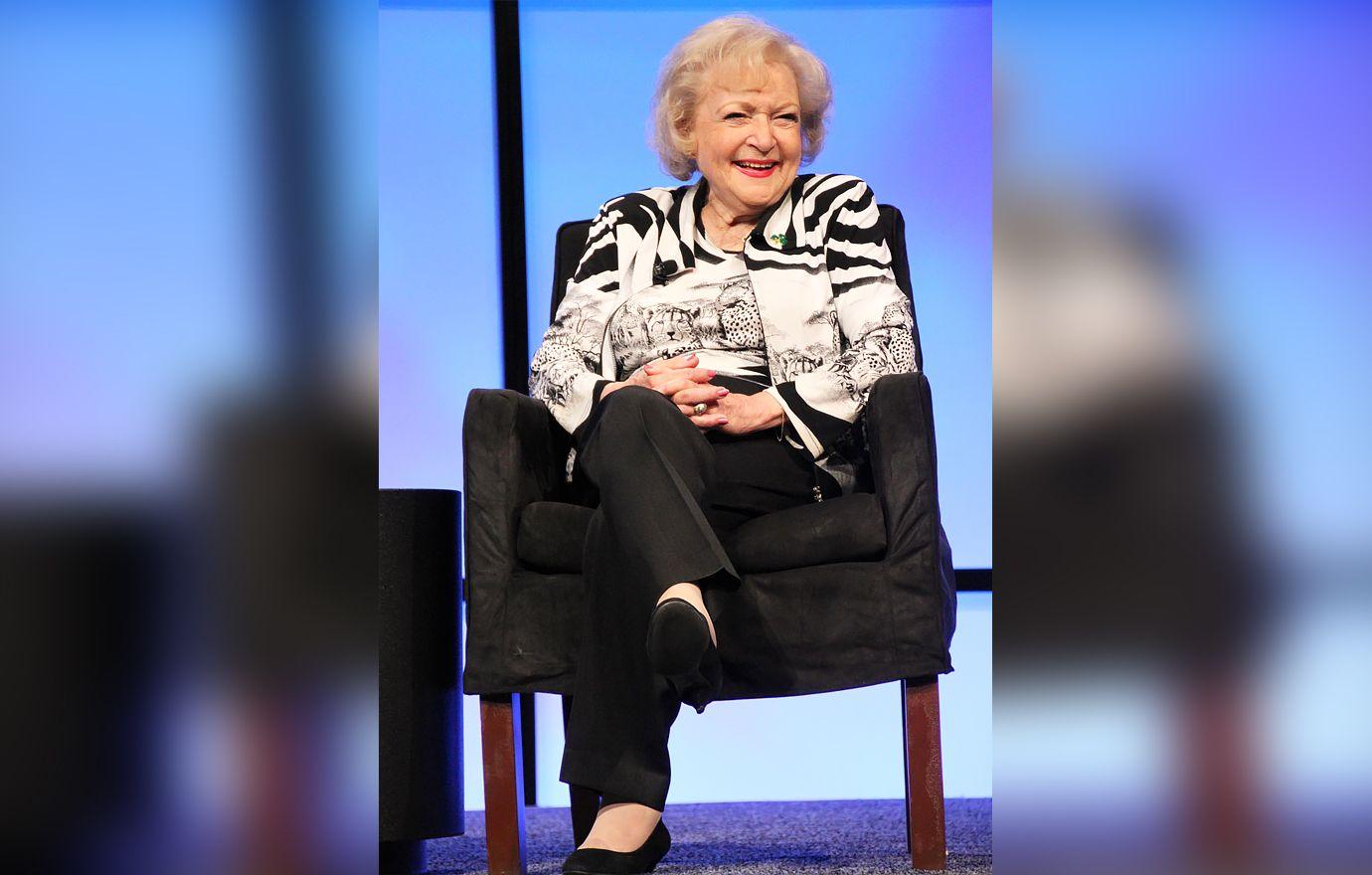 Article continues below advertisement
In his amended will, he added a provision to give the Corpus Christi Little Theater $5k and made sure to note White got his retirement accounts.
As RadarOnline.com previously reported, White passed away on December 31 at the age of 99. Her last words were her late husband's name.