Newlyweds Ben Affleck & J Lo Put On United Front On Honeymoon After He Cries At Dinner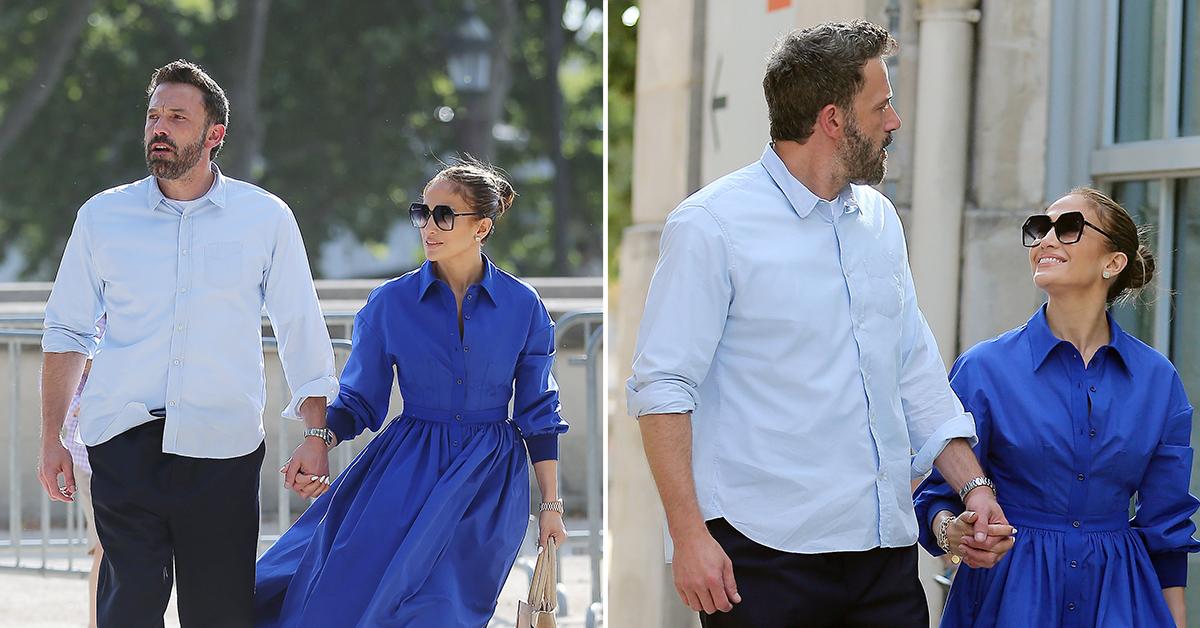 Article continues below advertisement
In photos obtained by RadarOnline.com, the newlyweds were seen holding hands while exploring l'Orangerie, the famous art gallery near the Louvre Museum in Paris, with their children on Monday.
J Lo, who turned 53 years old on Sunday, showed her support for her new husband just hours after Affleck's emotional dinner outburst.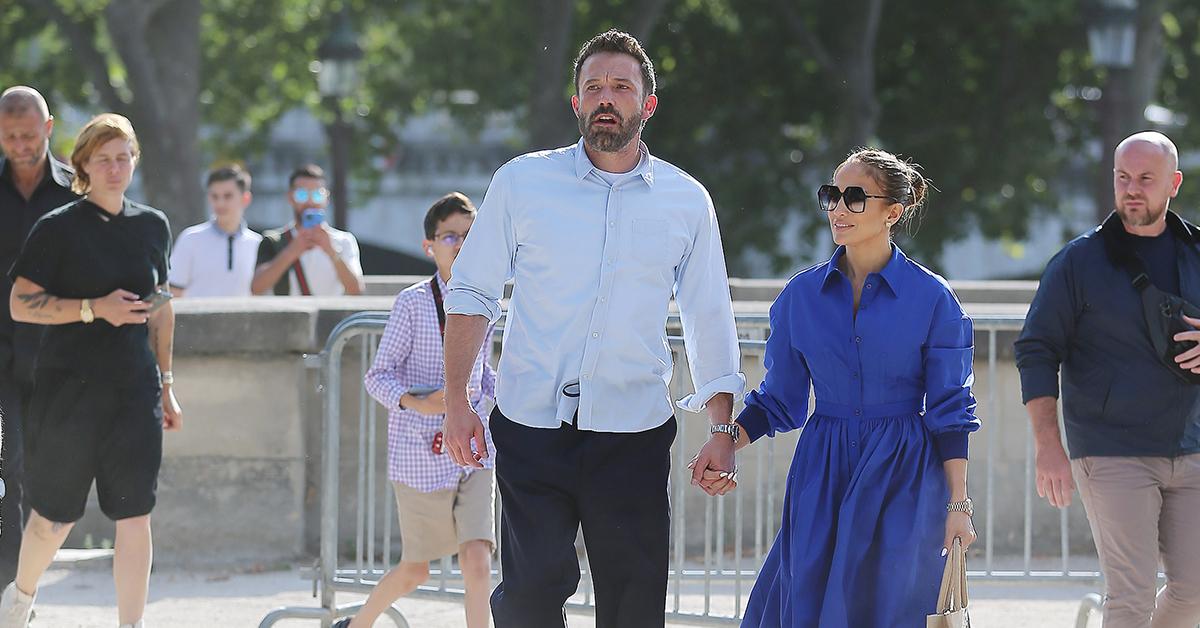 Article continues below advertisement
Clutching his hand in front of the photographers, the Let's Get Loud singer kept her head high while proudly walking alongside Affleck, who burst into tears without warning at her birthday meal at La Girafe in front of the Eiffel Tower.
Wearing a blue summer dress, J Lo accessorized with oversized sunglasses, her wedding ring, and a Christian Dior bag valued at $3,700. Keeping her look chic, the new Mrs. Affleck slicked her hair back in a bun and rocked a pair of flats to walk around the city.
As for her husband, he dressed casually for their day out in Paris, wearing black jeans, sneakers, and a light blue button-up.
Article continues below advertisement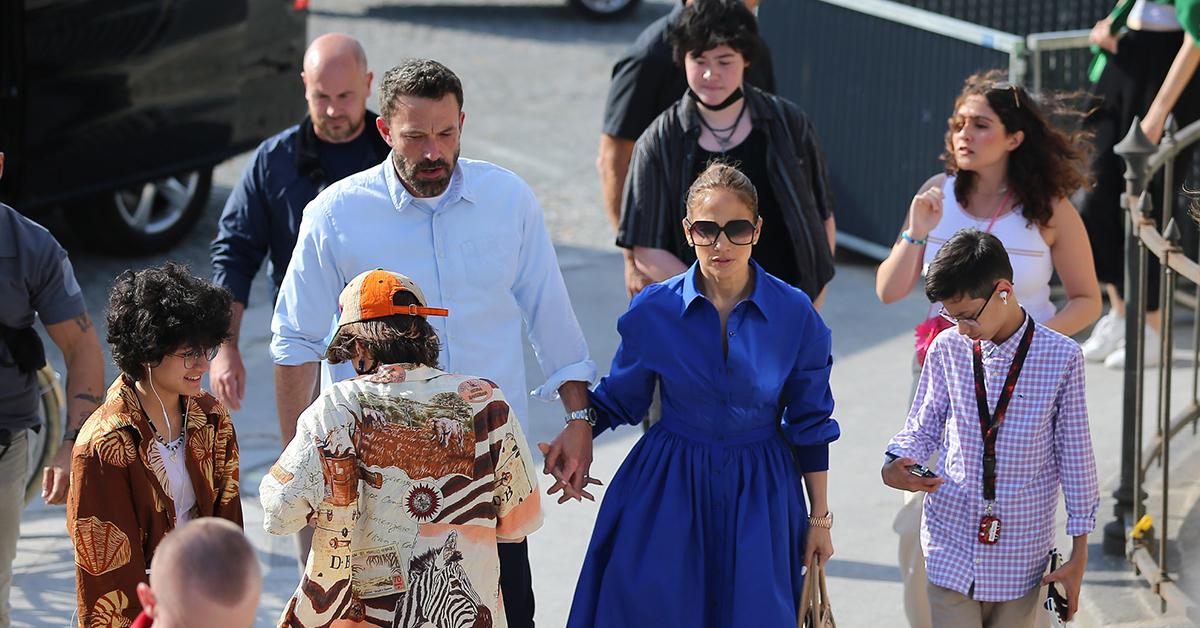 Unlike dinner, Affleck and J Lo weren't alone. They were photographed with all five of their combined kids traveling behind them. Bennifer also had their security team in tow for the family outing.
The newly married couple seemed as solid as a rock, despite the bizarre dinner date the night before.
Article continues below advertisement
Affleck seemed to be happy when the duo first sat down for J Lo's birthday meal, but things appeared to go south when he turned on the waterworks. The Argo actor was spotted breaking down over their romantic dinner with his new wife quickly rushing to his side.
Reaching over the table, J Lo cradled Affleck's head as tears continued to flow.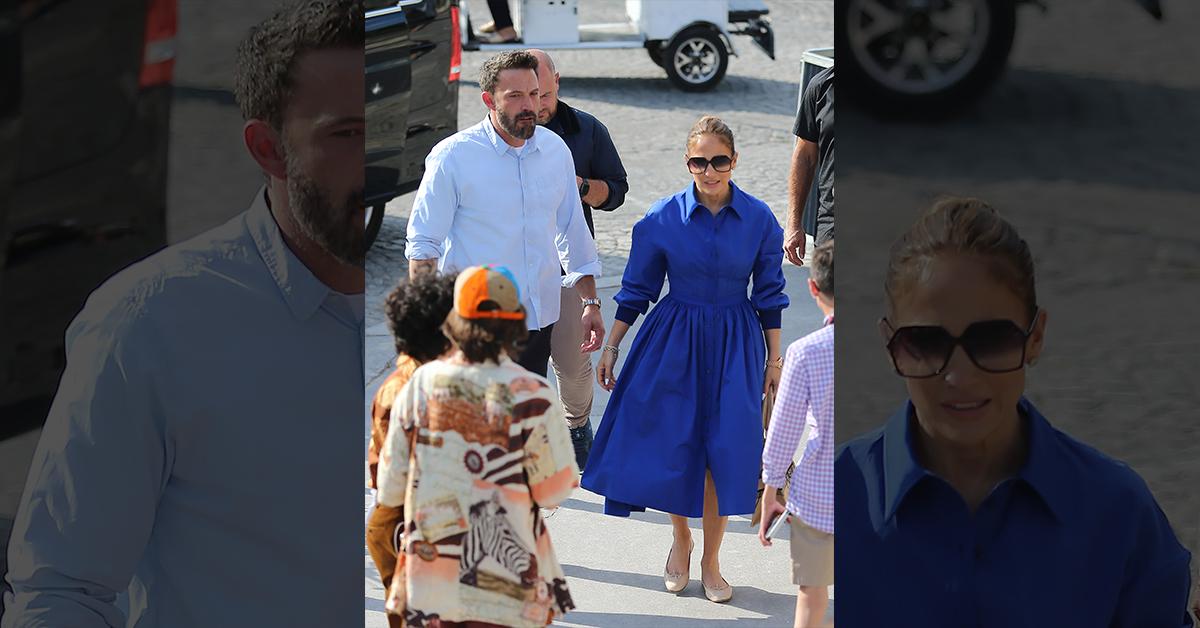 Article continues below advertisement
The couple jetted to Paris with their children after their surprise wedding on July 16.
Besides crying, Affleck's also been caught catching flies during a power nap and swapping spit with his wife. Marriage, it's a rollercoaster of emotions!