Former 'Bachelor' Star Colton Underwood Comes Out: 'I Am Proud To Be Gay'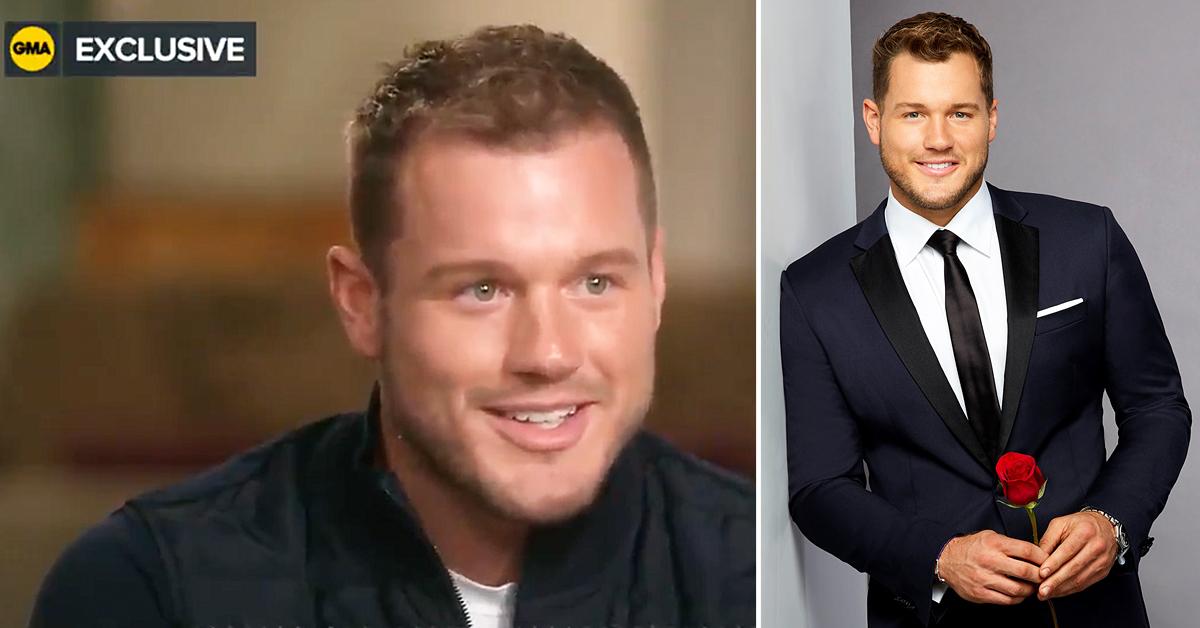 Article continues below advertisement
The former Bachelor star and Bachelorette contestant – whose seasons on both ABC series were plagued by the public's obsession with his virginity – revealed the news about his sexuality Wednesday during a pre-taped Good Morning America interview.
Article continues below advertisement
"I've ran from myself for a long time. I've hated myself for a long time," the 29-year-old former football player from Indianapolis told Robin Roberts. "And I'm gay. And I came to terms with that earlier this year and have been processing it. And the next step in all of this was sort of letting people know."
"I'm still nervous, but yeah," he continued. "It's been a journey for sure."
Article continues below advertisement
For Underwood, like for most, the year 2020 was a life-changing one. Underwood said he felt it made people "look at themselves in the mirror and figure out who they are and what they've been running from or what they've been putting off in their lives."
Roberts – who is also openly gay – said she could see the "joy" and "relief" written all over Underwood's face. For his part, he told her he's "the happiest and healthiest" he's ever been.
Article continues below advertisement
But the Colton we're seeing today is not the Colton who always was, as he said coming to terms with his sexuality was something he tried incredibly hard not to do. In fact, he says it almost cost him his life.
Underwood recalled going through a "dark" time – which included "suicidal thoughts" – before receiving his "wake-up call." At one point, he said he "would've rather died" than admit to himself and others that he was sexually attracted to men.
Article continues below advertisement
"There was a moment in L.A. that I woke up and I didn't think I was gonna wake up," he said. "I didn't have the intentions of waking up. And I did."
That's the moment Underwood knew he needed to "take back control" of his life.
Article continues below advertisement
But it's not all rainbows when one chooses to come out after having broken 30 different women's hearts on national television.
"I've thought a lot about this too, of, 'Do I regret being the Bachelor, and do I regret handling it the way that I did?' I do," Underwood said when Robins broached the subject. "I do think I could've handled it better, I'll say that."
Article continues below advertisement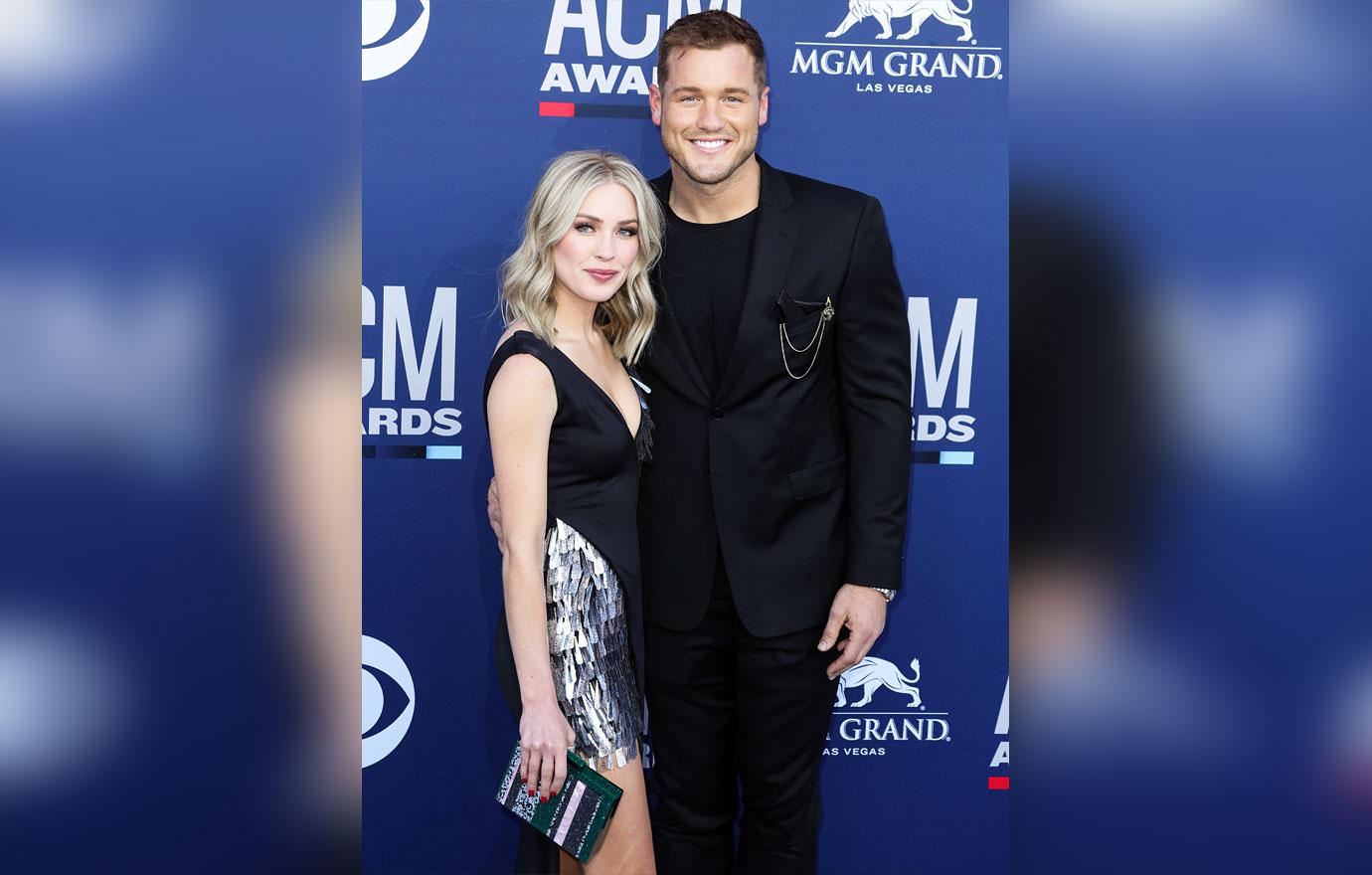 The most notable broken heart was perhaps that of Cassie Randolph, 25, who ended up being the one to steal Colton's. The two dated from 2018 until May 2020, when they announced their split.
Article continues below advertisement
"I loved everything about her, and it's hard for me to articulate exactly what my emotions were in going through that relationship with her was because I obviously had an internal fight going on," Underwood told Roberts. "I would just say that I'm sorry from the bottom of my heart. I'm sorry for any pain and emotional stress I caused. I wish that it wouldn't have happened the way that it did. I wish that I had been courageous enough to fix myself before I broke anybody else."
Though Underwood "genuinely" wishes he wouldn't have dragged all those women into "my own mess of figuring out who I was," he was also appreciative, noting the franchise actually helped him get to his current place of truth and understanding.
Article continues below advertisement
After making headlines over his virginity on Becca Kufrin's season of The Bachelorette, Underwood was chosen as the franchise's next Bachelor. He remembers "praying to God" the morning he found out and "thanking him for making me straight." He anticipated that the gig would finally lead him to a wife and kids.
But Underwood has had an inkling that that wouldn't be the case since the age of 6, noting he "just felt different." Though he couldn't process what exactly it was that felt different, he knew he was "more emotional" than his male peers. It wasn't until high school that he realized he was "more attracted to the boys and the men."
Article continues below advertisement
However, growing up religious played a huge role in how Underwood felt about himself and his sexuality. In Catholic grade school, he remembers he "learned in the Bible that gay is a sin." And when it came to athletics, he recalls the word "gay" being thrown around as an insult because it had "a connotation of negativity."
"I used to wake up in the morning and pray for [God] to take the gay away," Underwood told Roberts. "I used to pray for him to change me."
Article continues below advertisement
"I think there's a lot of things, when I look back, I'm like, 'No wonder I held it in,'" he went on, adding that – despite what he was taught as an adolescent – his coming-out experience has actually helped him grow "closer to God," whose love, Colton says, is "unconditional."
He said he's received "a range of responses" to the news but that the "underlying, most common one" has been: Why didn't you tell us sooner?
Article continues below advertisement
"And when I hear that, I wish I would have had faith in my friends and my family a little bit more," Underwood said, noting his father was one of those people. "The only reason I'm sitting down with you today is because I have the love and the support of my friends and my family."
While Underwood has not yet had an "emotional connection" with a man, he's looking forward to doing so.
Article continues below advertisement
"I've never allowed myself to," he said. "And it's never been sort of in my cards to let myself get there, and I want to more than anything. I'm looking for someone who can push me and challenge me in all the great ways."
At the end of the sit-down, Underwood told Roberts, "I'm still the same Colton everybody met on TV. I'm still the same Colton to my friends and my family, I just happen to be able to share with people now all of me. And I am proud of that, you know? I am proud to be gay."
Underwood has long denied rumors about his sexuality, most recently in his March 2020 memoir, The First Time, where he wrote that his time on The Bachelor actually helped him realize he wasn't gay.