Family Of Astroworld's Youngest Victim Rips 'Idiotic' Kanye West For Demanding Billie Eilish Apologize To Travis Scott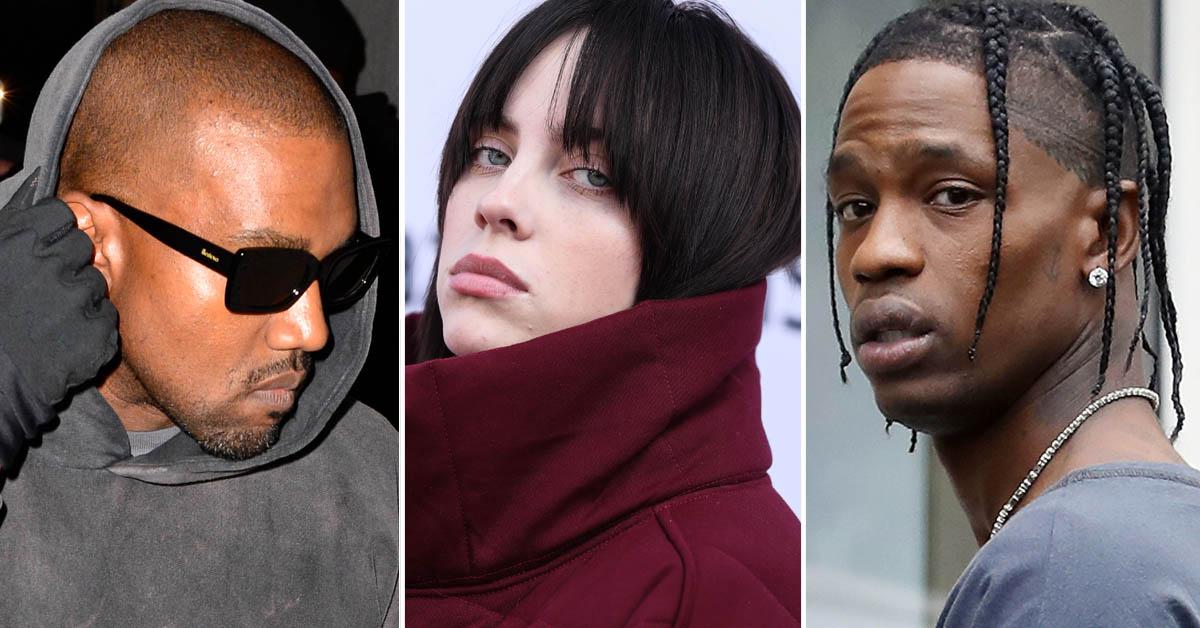 The family of the youngest Astroworld victim is fuming over Kanye West's demand that Billie Eilish apologize to Travis Scott for stopping a recent show to check on a fan who was struggling to breathe.
Article continues below advertisement
"To hear Kanye's words, that's hurtful to us. What an idiotic thing to say," said Bernon Blount, the grandfather of Ezra Blount, per The Neighborhood Talk.
Ezra's grandmother, Tericia Blount, went on to add that Ye should be thanking Billie, not chastising her.
"I think it's just crazy, and I hate to use that word, but I think it's ridiculous," she said of West's words to Eilish. "She's making sure that she is caring for the patrons at her concert, and I just think that's crazy of Kanye to even let that demand come out of his mouth."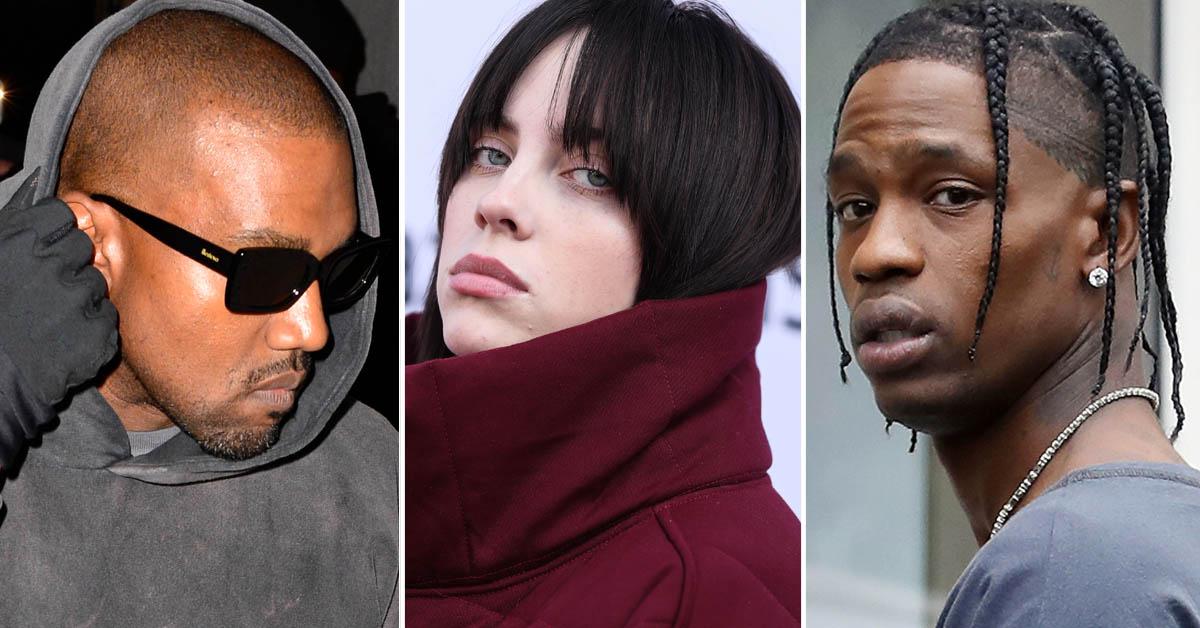 Article continues below advertisement
Ezra was just 9 years old when he was ripped off his father's shoulders at the Sicko Mode rapper's music festival in Houston, Texas, in early November. He was trampled and suffocated by the overpacked crowd and died in a hospital days later.
Ezra was one of 10 concertgoers who were essentially crushed to death. The cause of death for all was ruled compression asphyxia.
Hundreds more were injured.
While the investigation into what went wrong and who is to blame continues, the industry has taken note. Musicians across the board have been going the extra mile to ensure their fans stay safe while enjoying their performances.
So when Billie stopped singing at a concert in Atlanta, Georgia, over the weekend to ensure one of the attendees obtained an inhaler, the move was praised by most but seen as a dig at Travis by others – most notably, by his brother-in-law.
"We're taking care of our people. I wait for people to be OK, until I keep going," said Billie, making no mention of Travis or Astroworld.
But that didn't matter to West, who felt the remark was pure shade.
Article continues below advertisement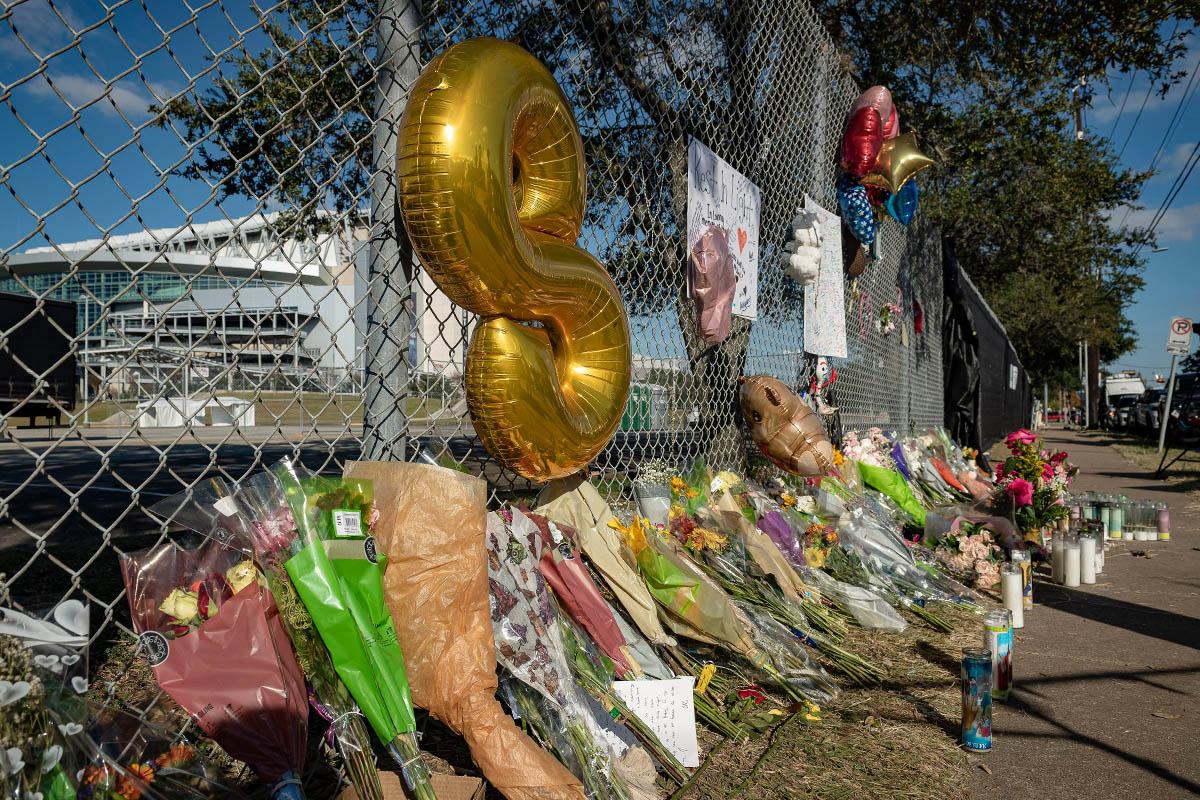 "COME ON BILLIE WE LOVE YOU PLEASE APOLOGIZE TO TRAV AND TO THE FAMILIES OF THE PEOPLE WHO LOST THEIR LIVES NO ONE INTENDED THIS TO HAPPEN," he wrote on his favorite social media platform on Thursday.
"TRAV DIDN'T HAVE ANY IDEA OF WHAT WAS HAPPENING WHEN HE WAS ON STAGE AND WAS VERY HURT BY WHAT HAPPENED AND YES TRAV WILL BE WITH ME AT COACHELLA BUT NOW I NEED BILLIE TO APOLOGIZE BEFORE I PERFORM," he added.
What's odd is that Scott was pulled from the Coachella 2022 lineup (among others) following his "mass-casualty event," so unless Ye knows something we don't, it's quite possible he's saying things just to say them.
In response to the outburst, Billie retorted, "Literally never said a thing about Travis. Was just helping a fan."
West and Eilish are both headliners for this year's Coachella, along with Swedish House Mafia and Harry Styles.
Scott, meanwhile, is still facing hundreds of lawsuits related to his fatal performance.