Arnold Schwarzenegger's Son Patrick Faces Off With Half-Brother Joseph Baena For Biggest Muscles During Shirtless Hawaiian Vacation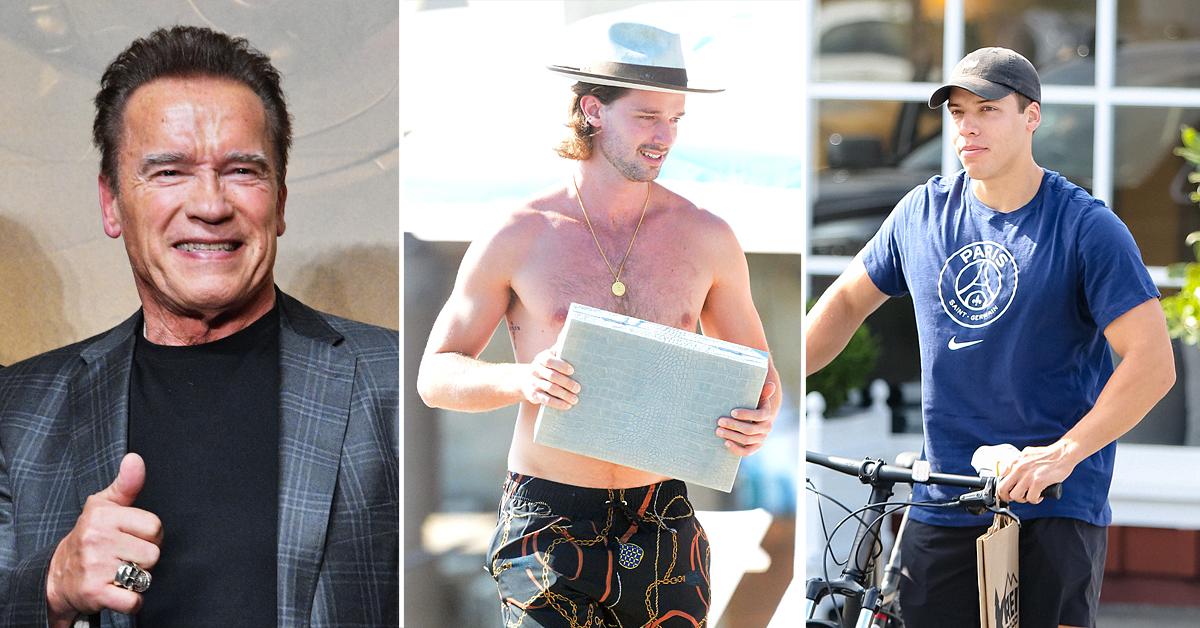 Article continues below advertisement
The 28-year-old actor made heads turn when he stripped out of his shirt to reveal a 6-pack and drool-worthy chiseled chest during a recent vacation in Hawaii. Patrick's bleached blond hair wasn't the only new thing about him.
Article continues below advertisement
Getting wet in the pacific, Maria Shriver and Arnold's smoke-show son emerged from the water with his muscles glistening in the sunshine. Flashing his tailored but hairy chest, Patrick revealed he also has a happy trail leading to you-know-where.
Article continues below advertisement
Despite being on a tropical vacation, Patrick made sure to sweat. He was photographed working on those arm muscles by paddling out on the water in a kayak.
Knowing he looks damn good, Patrick smirked at nearby paparazzi, giving his fitness fanatic half-brother a run for his money.
Article continues below advertisement
Joseph has always been the sibling who has bonded with Arnold at the gym. The Terminator's not-so-secret love child has longtime been compared to the father of five with his chiseled physique and love for pumping iron. However, it now appears that Joseph has some competition.
Arnold quietly welcomed Joseph to the world in 1997 after having an affair with the family's housekeeper, Mildred Patricia "Patty" Baena, pregnant while he was married to Shriver.
It gets worse.
Article continues below advertisement
Joseph's birthday is October 2, which falls just two weeks after Patrick's on September 18. Shriver famously filed for divorce from Arnold in 2011 after his affair was exposed.
Their 10-year divorce was finalized at the end of December.