Arnold Schwarzenegger's Son Christopher Goes Shirtless In L.A., Flaunts Massive Weight Loss After Cutting Out 'Junk Food'
Arnold Schwarzenegger's son Christopher was looking healthier and more confident as he stepped out of his Los Angeles home, shirtless.
The 24-year-old has been gradually shedding lbs since he embarked on a health and fitness journey ahead of his college graduation, and the results speak for themselves!
Article continues below advertisement
Christopher showed off his slimmer physique as he walked to his car wearing a pair of Adidas slides and shorts. He was pictured fetching a sandwich, a pair of running shoes and a water bottle from the vehicle.
He also stopped to speak with a woman inside a car before he headed back into the property.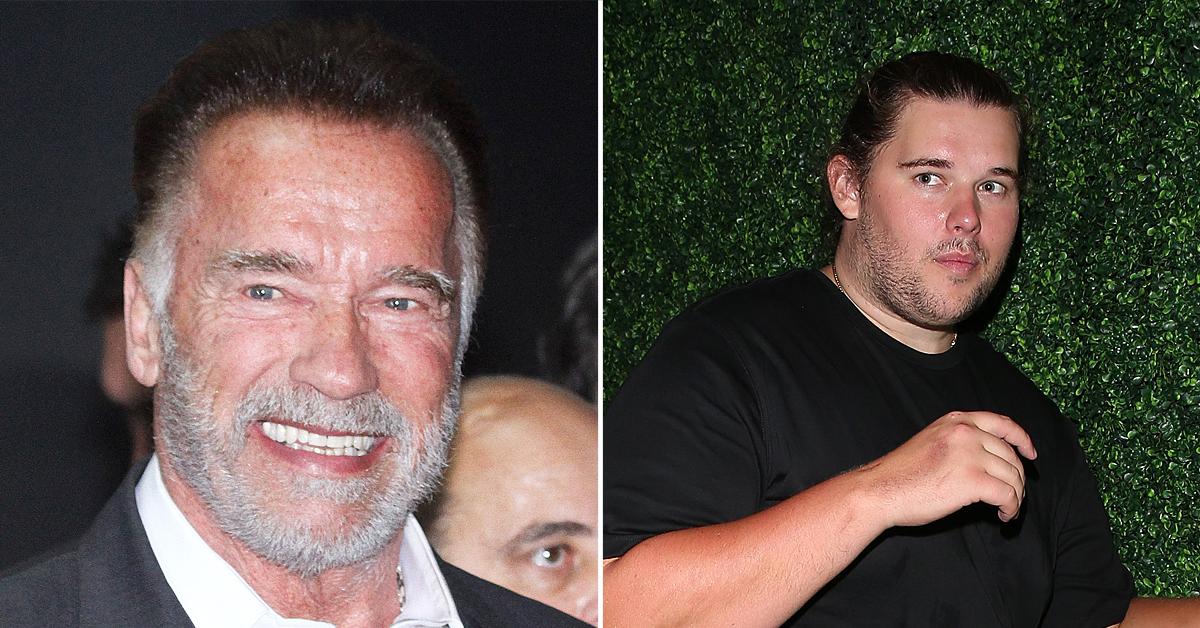 Article continues below advertisement
Last week, the paparazzi spotted him during an outing with his mom Maria Shiver and sister Christina Maria. He once again shocked fans with his trimmed-down body as he indulged himself with a trip to the nail salon.
An insider previously revealed to HollywoodLife that Christopher had decided to set a "goal to get healthy," including "working out" and "make better food choices."
"He made his goal to get healthy for graduation, and he stuck to it," the source said. "He started working out and making better food choices. He was away at school living like a typical college kid for a few years, but he's growing up now and ready to take better care of himself."
Article continues below advertisement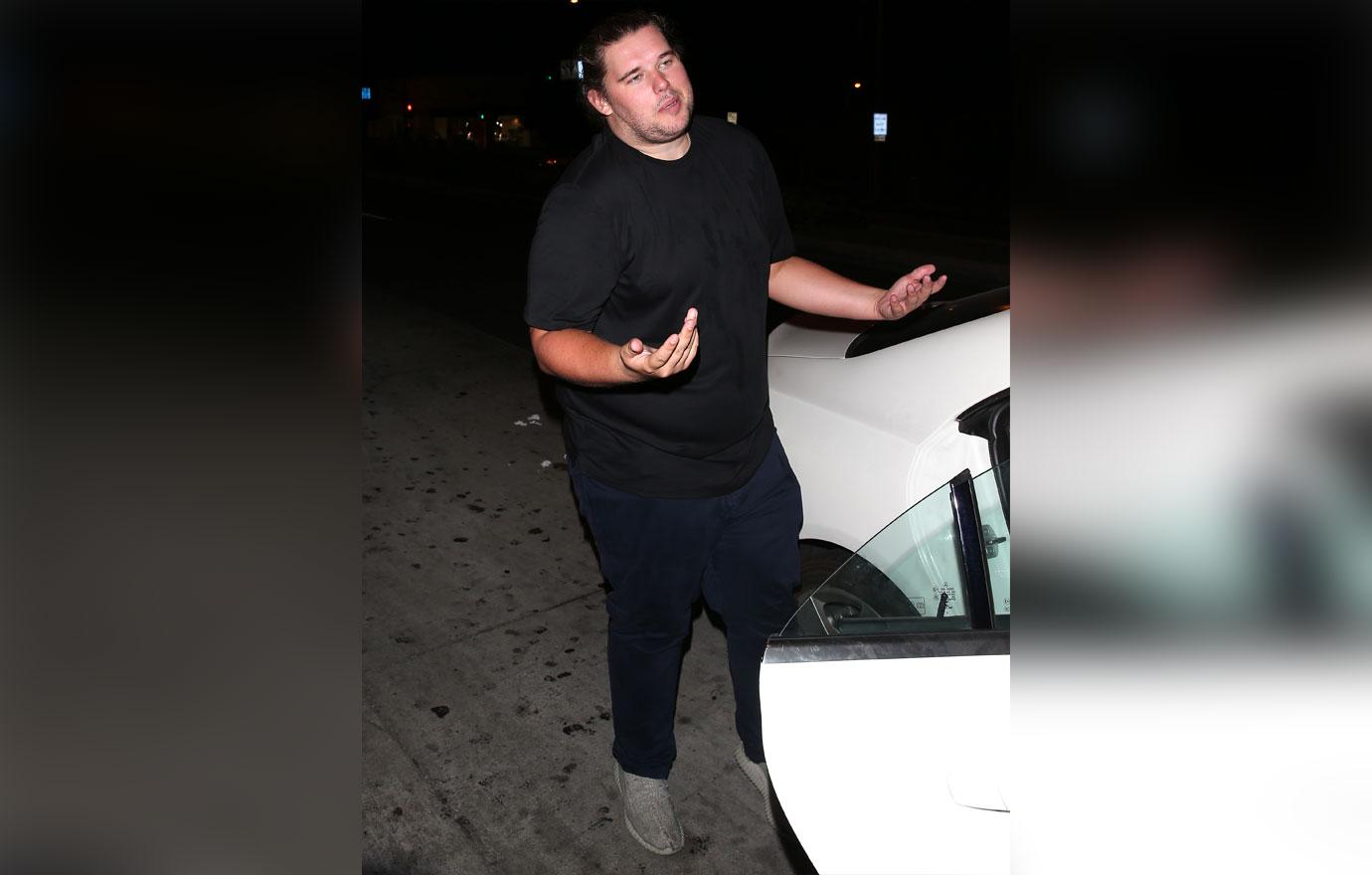 The former Governor of California, who's well known for his passion for fitness, seems delighted with Christopher's new lifestyle.
On his son's 24th birthday last month, Arnold sang his praises on social media.
"I'm proud of you every day! You're so smart, and you have such a big heart," gushed the actor. "Between your boxing classes, your weightlifting classes, your stretching classes, your cycling classes, and on and on, I can't keep up with you! I cant wait to see what you accomplish this year."
Article continues below advertisement
His brother Patrick Arnold Shiver also expressed his happiness for Christopher. "Proud of you. New job. Crushing in the gym. Whole new person. Can't wait to see what this year brings," he captioned his own birthday tribute on Instagram.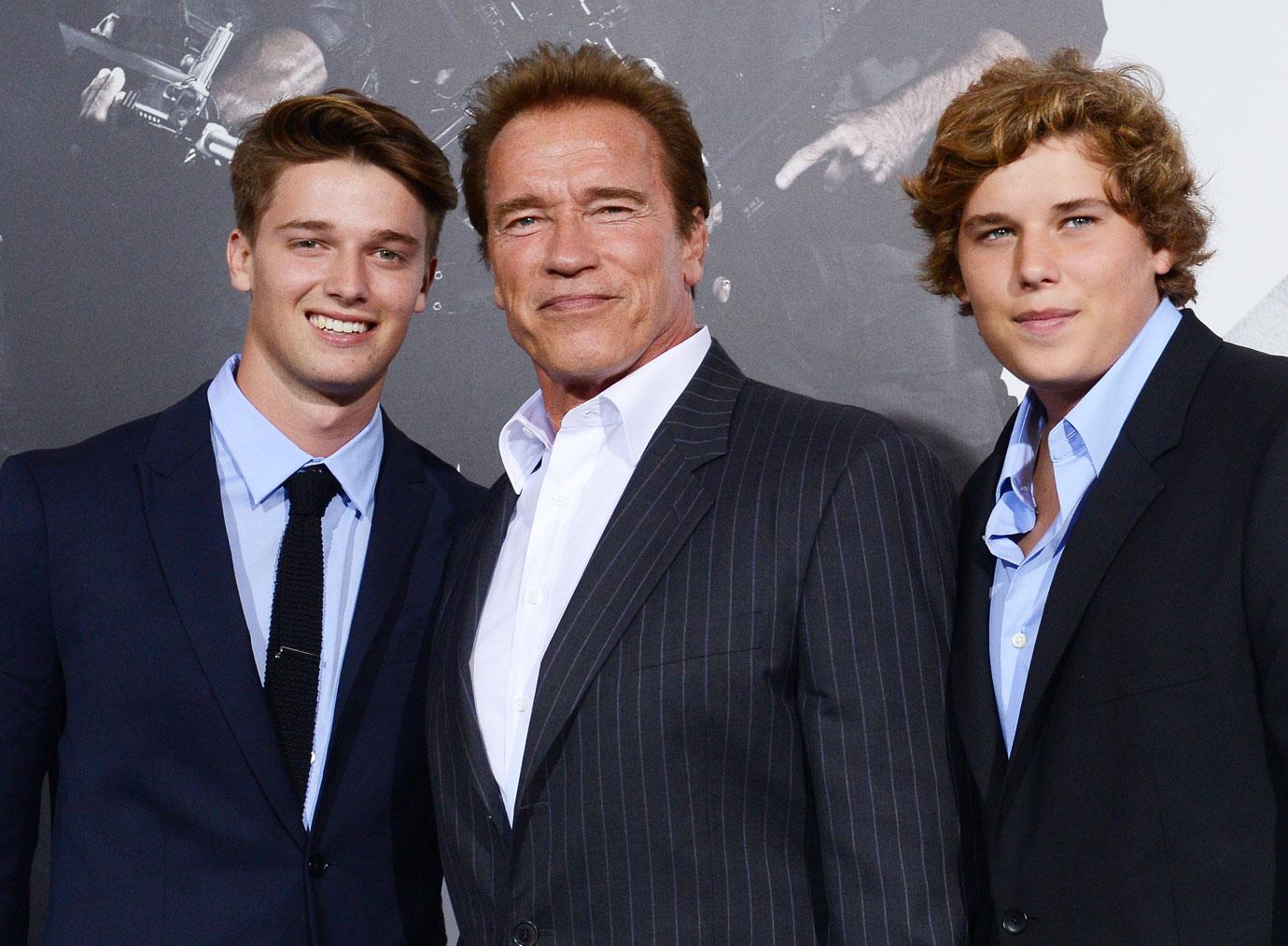 Article continues below advertisement
Christopher is one of four children Arnold shares with his ex-wife, Maria. The actor also has a fifth son named Joseph Baena, born just a few days after Christopher, who he had with his former longtime housekeeper, Mildred Baena.
Shortly after Schwarzenegger's extramarital affair with Baena came to light, Shriver filed for divorce in 2011. The former couple's long court battle finally came to a close this year.