Arnold Schwarzenegger Spotted Riding His Bike Just One Day After Car Accident That Left One Driver Seriously Injured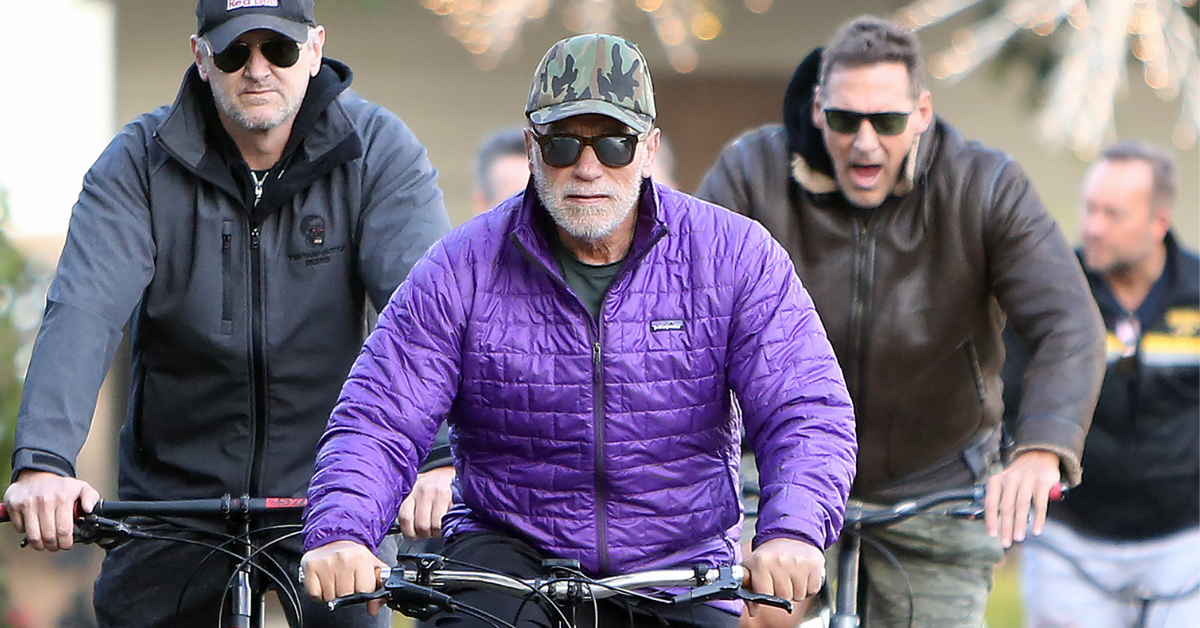 Arnold Schwarzenegger was reportedly spotted riding his bike just one day after being involved in a car accident that left the other driver seriously injured and rushed to a nearby hospital.
Article continues below advertisement
According to photos obtained by Daily Mail, the 74-year-old Terminator star and former governor of California was seen Saturday afternoon riding his bike with best friend, Jake Steinfeld.
Both Schwarzenegger and Steinfeld were in the actor's SUV during Friday's multi-vehicle accident, but the next day, they both appeared happy and without a worry in the world as they cruised around Santa Monica on their ride.
Article continues below advertisement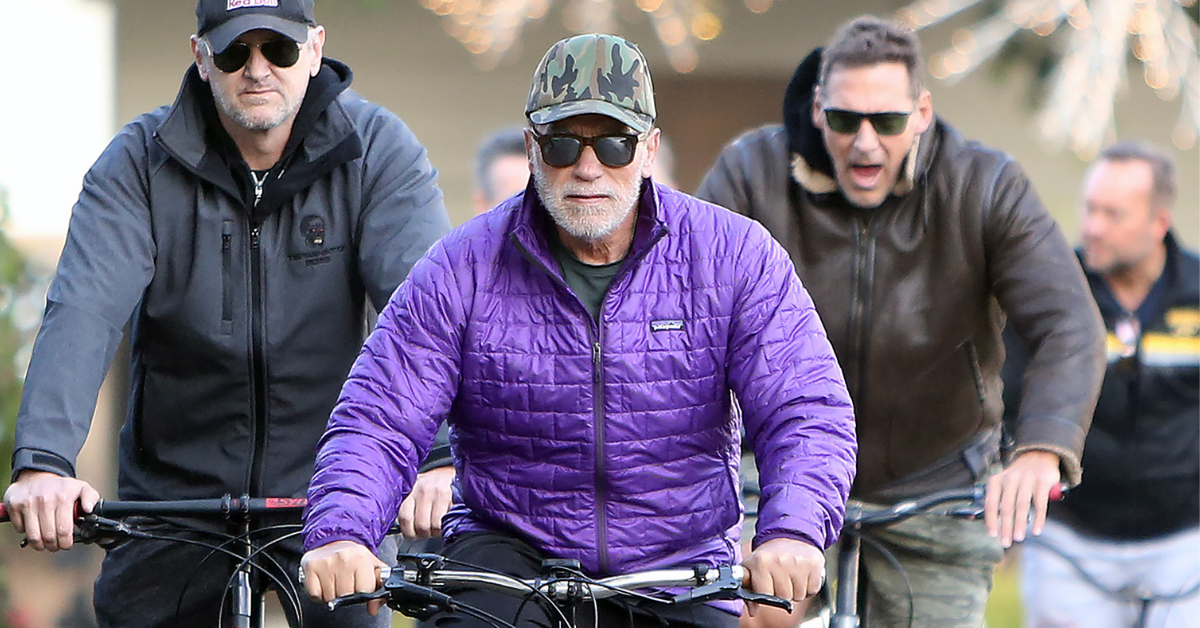 Schwarzenegger was dressed down in a black tee underneath a leather jacket and wearing aviator sunglasses. The former body builder was evidently not injured in Friday's accident seeing that he was able to ride his bike without any problems.
Article continues below advertisement
As RadarOnline.com previously reported, Schwarzenegger was seen grabbing lunch with two of his children – Patrick, 28, and Christina, 30 – at Santa Monica's R&D Kitchen on Friday just hours before meeting up with Steinfeld and crashing his GMC Yukon SUV into a Toyota Prius as he attempted to make a left turn onto Sunset Boulevard.
"Neither alcohol or drugs are suspected as a factor in this collision. All parties remained at scene. No further information will be made available," the Los Angeles Police Department said in a statement following the crash.
MORE ON:
Arnold Schwarzenegger
Article continues below advertisement
An officer also alleged that although no tickets were issued following the crash, Schwarzenegger may have been at fault for making an illegal left turn before the arrow signaling him to go turned green.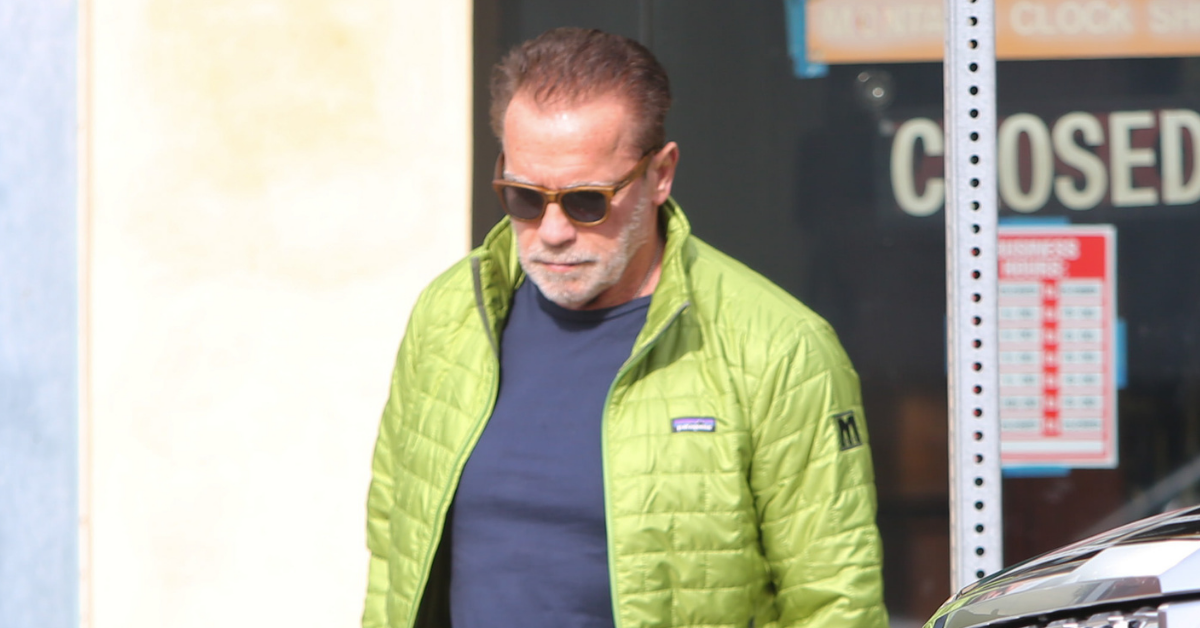 Article continues below advertisement
Upon taking the left turn onto Sunset Boulevard, the Predator actor reportedly collided with the Prius and his SUV ultimately ended up partly on top of the other car.
The accident was also reportedly so severe that not only did the airbags in the actor's SUV deploy, but the woman driving the Prius sustained a head injury and was promptly taken to a nearby hospital to be assessed.
Article continues below advertisement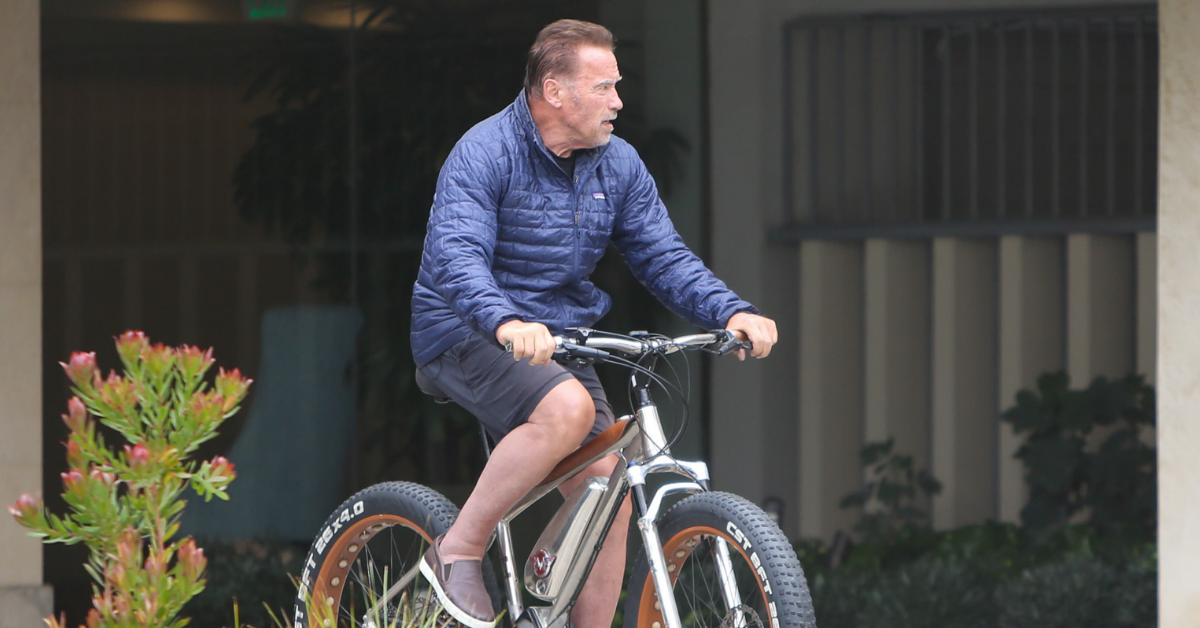 Although Schwarzenegger has not commented on Friday's accident, he is reportedly deeply concerned for the other driver and even offered to personally check up on her in the hospital.