Shocking Video! Armed Suspects Posing As Kids Selling Candy Rob Homeowner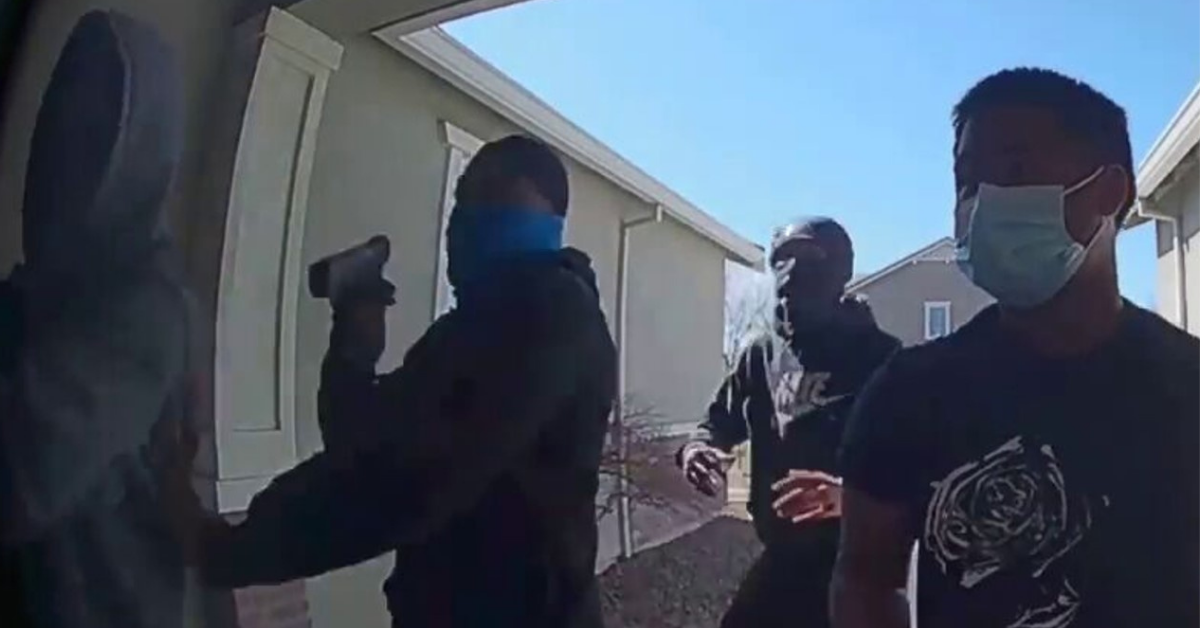 This might make you think twice before opening your door to someone going door to door selling chocolate.
A man knocked on the door of an unnamed female homeowner in Stockton, California posing as a door-to-door candy bar salesman.
For years, to fund school events or charity projects, kids would go down streets knocking on doors to sell what they can — but this wasn't you're run of mill fundraiser — this was a staged robbery.
Article continues below advertisement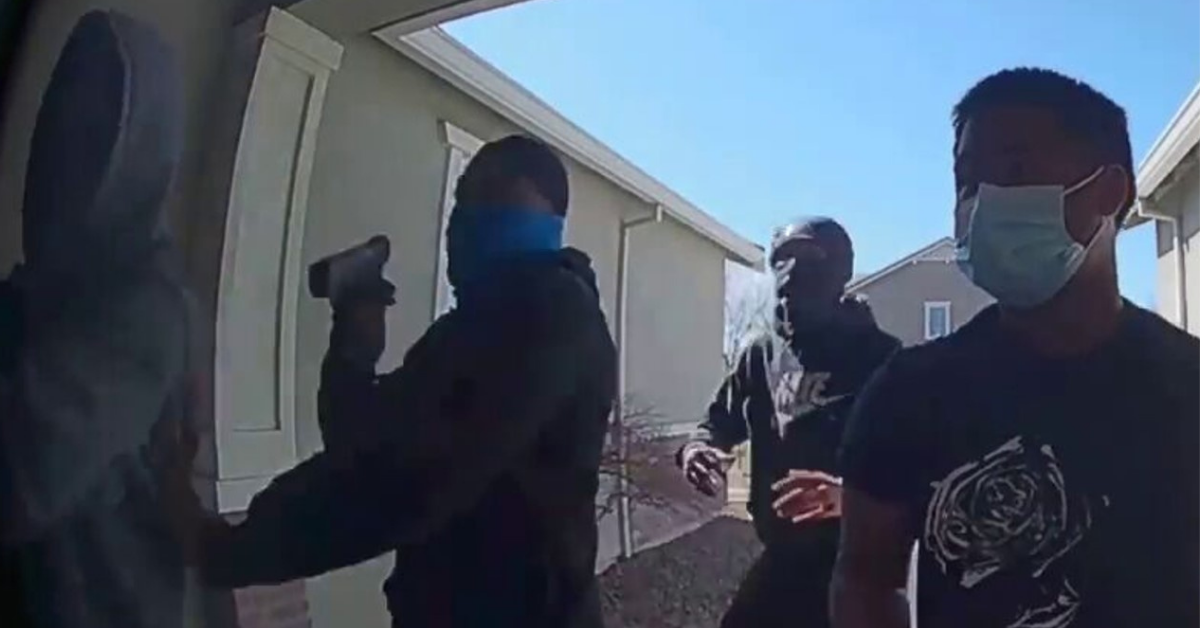 After the homeowner opened their door to the man, a group of armed suspects came from behind the house with guns. The suspects pointed a weapon at the homeowner's head and threatened to shoot if they didn't let them in.
The home's Ring camera shows the faux salesman appears to leave as soon as the intruders entered the building — but then he turns back around, sets the candy aside, and puts on his own ski mask to join the other suspects.
Article continues below advertisement
A Stockton Police Department Spokesperson said the female homeowner was told to lay on the floor while the suspects, described in their late teens or early twenties, stole personal belongings and then ran off.
The armed robbers stole an undisclosed number of personal belongings from the home.
Stockton police say all four suspects are wanted and still on the run.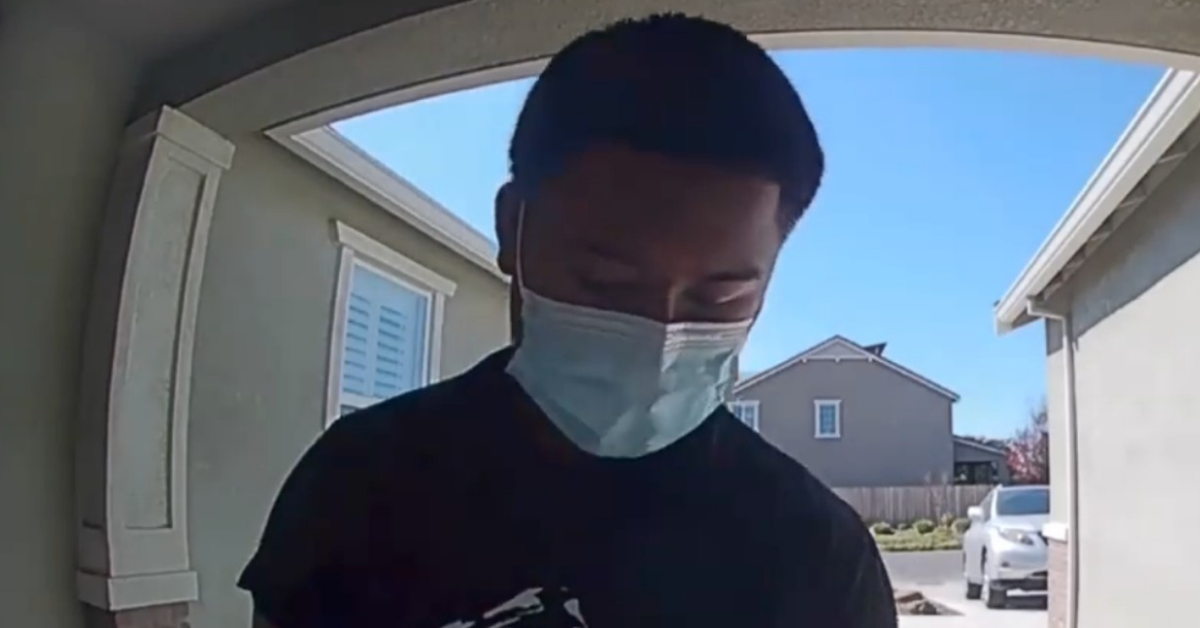 Article continues below advertisement
"At that moment, nothing was going through my head, I just thought they were someone selling candy," a neighbor told CBS Local News. "What if I had opened the door? What if I would've decided to buy some candy? It's definitely put me on situational awareness."
The neighbor being interviewed said he was suspicious something wasn't right when he noticed the supposed salesman wasn't facing the front door, but instead, had his back turned when the door opened.
Cops At Kanye West's Hidden Hills Home After Intruder Breaks In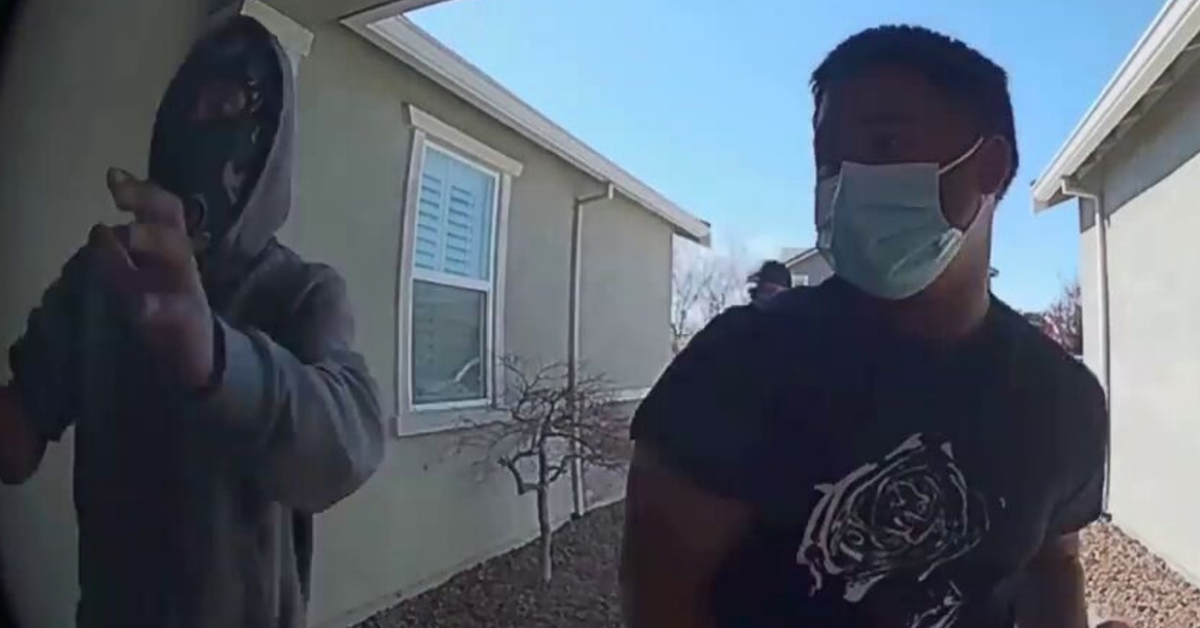 The Stockton Police Department is asking anyone with information on the identity or the whereabouts of the armed suspects to call their local non-emergency number. The cops report the suspects are three Asian adult males and one black adult male driving a black SUV. A $10,000 reward has been put up by Stockton Crime Stoppers for information that will lead to the arrest of the four-armed suspects.