Anna Delvey Makes Surprise Video Call From ICE Custody During Art Show Exhibit, Promises Her Foundation WILL Happen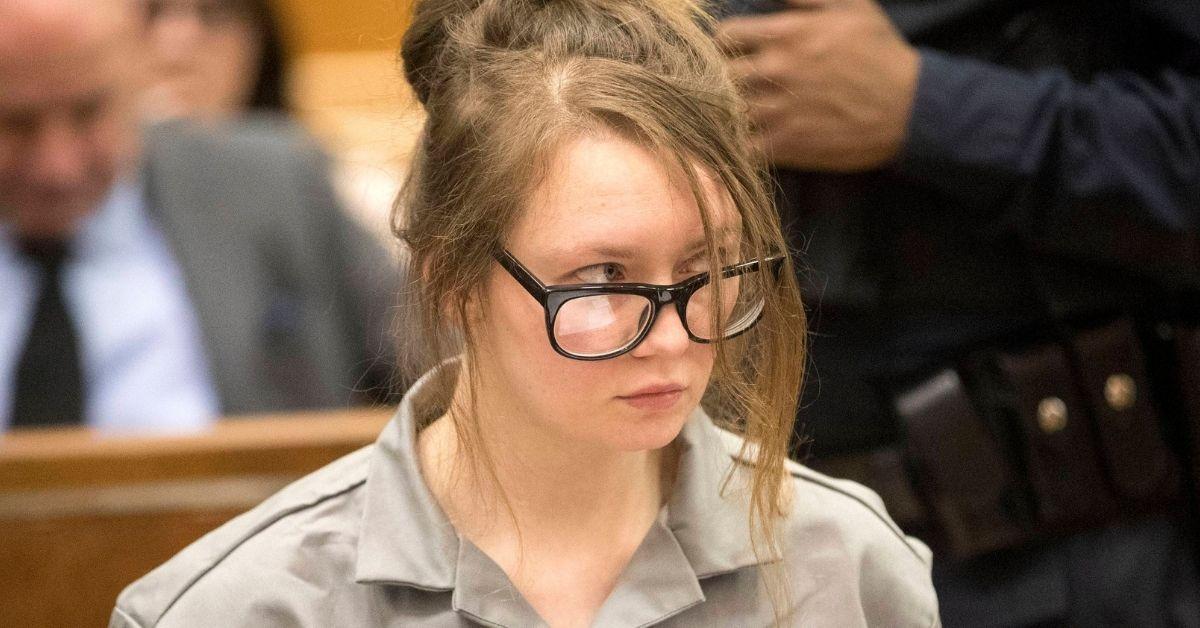 Anna Sorokin – otherwise known as Anna Delvey – made an appearance at her one-night-only art show exhibit this week, Radar has learned.
In a surprise appearance via video call while she remained in ICE custody, the subject of Netflix's hit show Inventing Anna was able to attend her solo art exhibit titled "Allegedly" on Thursday night where she not only fielded questions from her guests and fans but also reportedly vowed to complete the creation of her infamous Anna Delvey Foundation.
Article continues below advertisement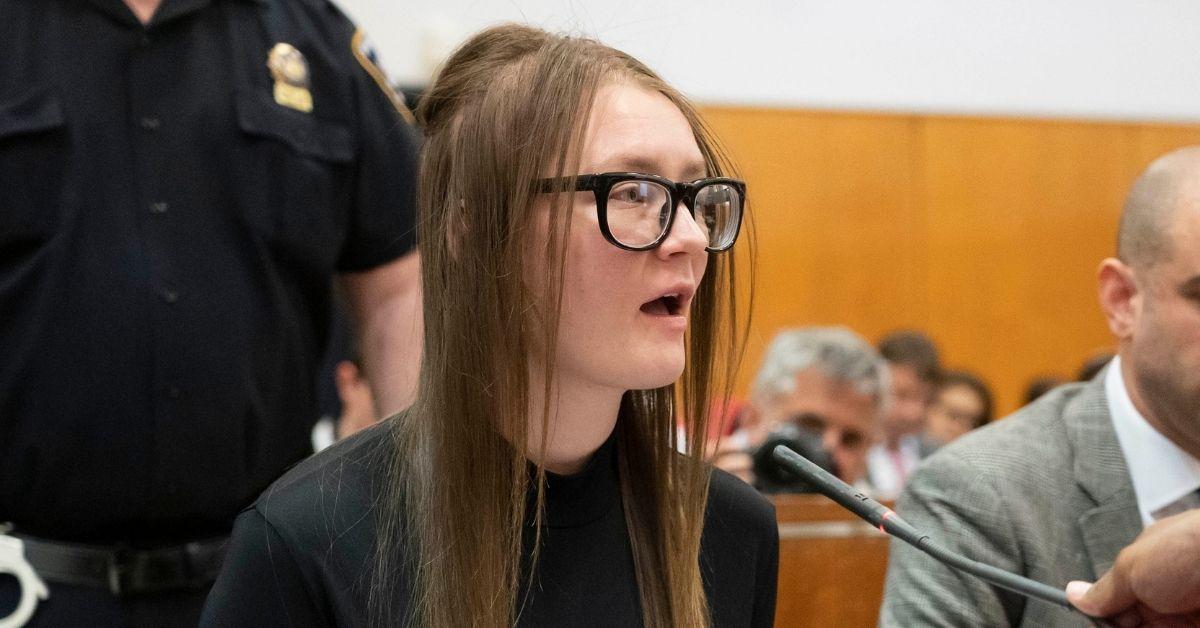 According to The Sun, who were in attendance along with a number of other outlets and fans of the convicted con artist and fraudster, "Allegedly" was comprised of numerous models either walking around or standing still as they presented sketches Delvey created while in custody both at New York's Rikers Island and Orange County Correctional Facility.
Later on in the night, after reportedly experiencing tech difficulties, Delvey made her appearance via a live-stream video call where she was able to view the exhibit for herself and speak to those in attendance at New York City's famous PUBLIC Hotel.
"Amazing to see everybody," the 31-year-old aspiring socialite turned convicted fraudster said to the crowd.
"I have so many people texting me on my GTL app saying how awesome everything is," she added after standing up and showing off her neon-orange jumpsuit.
Article continues below advertisement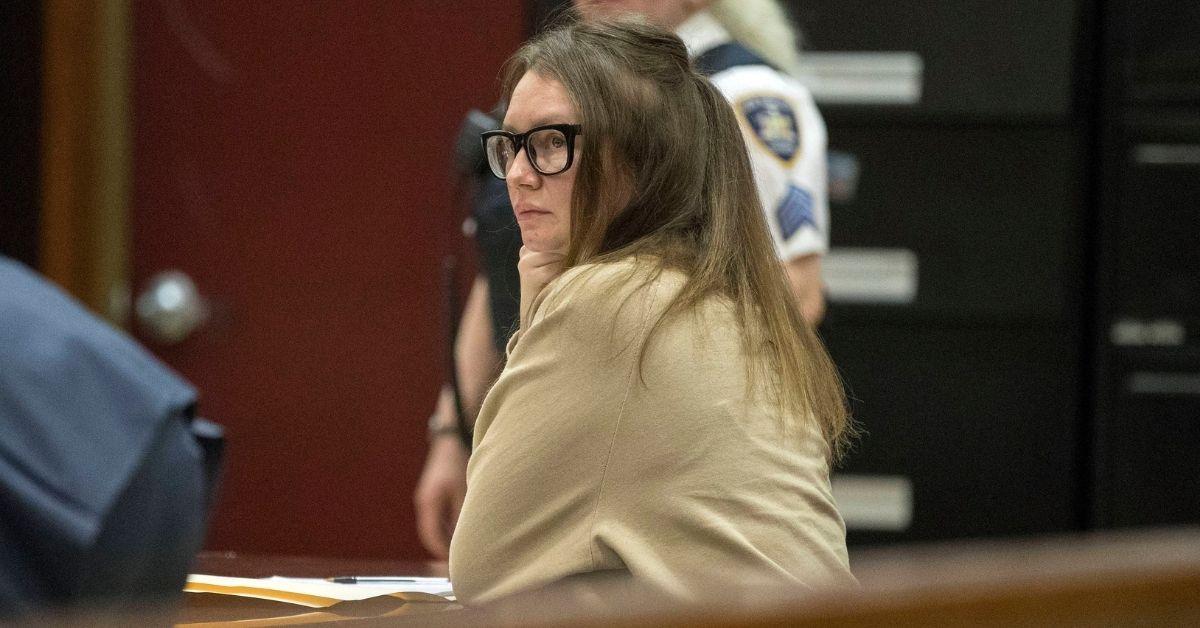 Delvey's surprise video call reportedly followed an audio recording of the fake German heiress from earlier in the night in which she welcomed her guests to the exhibit and spoke about her work and process in creating the different sketches and pieces.
"Hi everyone, Anna Delvey here," she opened. "I'm so very excited to unveil my first ever art collection titled 'Allegedly.' This is a collection of sketches I created while in ICE Orange County Detention."
"I wanted to capture some of the moments over the past years, both never seen before and iconic, using the limited tools I have at my disposal," Delvey continued.
"You've heard so many voices already, but this is the beginning of me telling my story, my narrative from my perspective," she added before concluding the recording. "I hope you guys enjoy the show."
Article continues below advertisement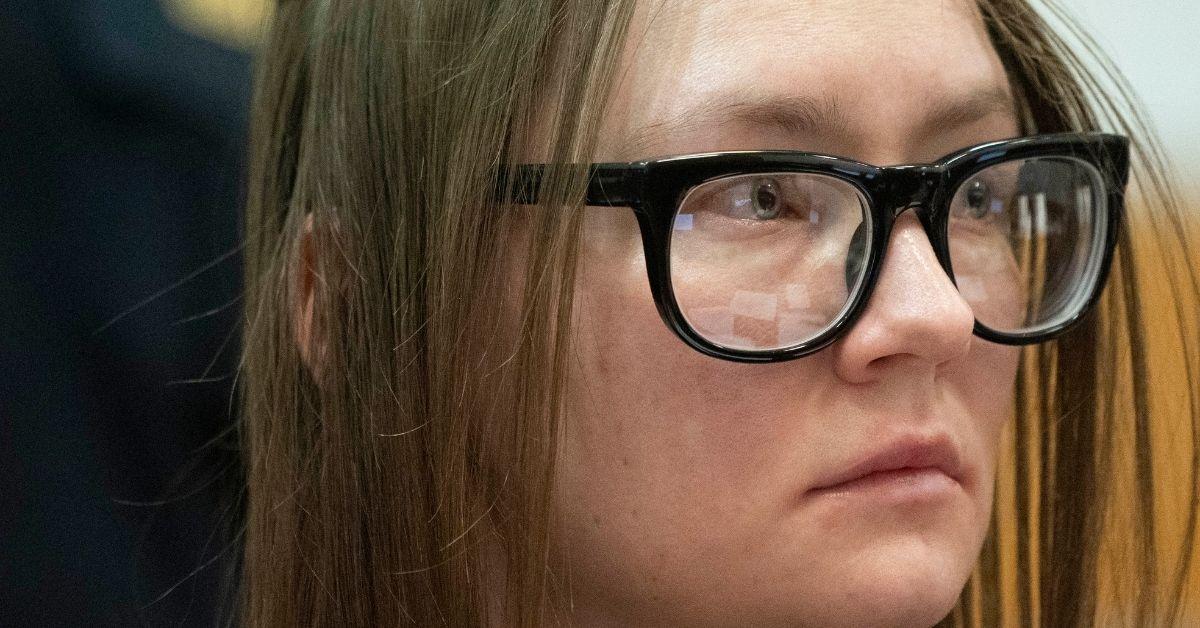 As RadarOnline.com reported, Delvey was found guilty in 2019 of scamming more than $200,000 from a slew of different banks and businesses while pretending to be a wealthy German heiress.
She also tried to swindle her way into a $22 million bank loan to launch the Anna Delvey Foundation, a private art club she hoped to open in Manhattan.
After being released from prison in February 2021, Delvey was promptly taken into ICE custody in March, where she still remains as she continues to fight deportation back to her home country of Germany.