Exclusive Details
Andy Cohen 'Deeply Regrets' Trashing Ryan Seacrest During Drunken New Year's Eve Rant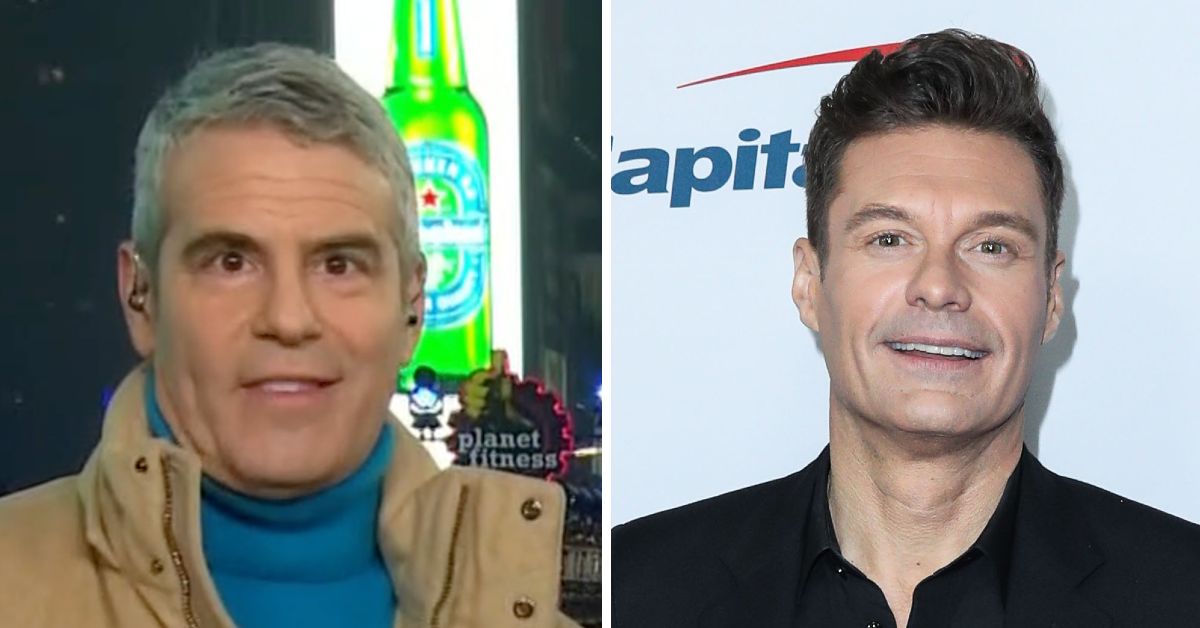 Andy Cohen said a lot during his alcohol-infused rant on CNN's New Year's Eve broadcast, but he only regrets one thing — talking smack about his ball-dropping competitor Ryan Seacrest.
Article continues below advertisement
The 53-year-old talk show host made headlines for his drunken outburst during the live television broadcast along with Anderson Cooper on Friday night. After several shots, a loose-lipped Cohen spoke candidly about his dislike for the former New York mayor Bill de Blasio. He also expressed his hilarious opinion about how Journey isn't a band without its ex-lead singer Steve Perry, and he even went as far as to call Seacrest's broadcast a "group of losers."
While Cohen and Cooper were getting lit on CNN's broadcast live from Time Square, Seacrest was hosting his own countdown on ABC in the same location. "If you look behind me, you'll see Ryan Seacrest's group of losers performing," the face of the housewives franchise stated.
But he didn't stop there.
Andy Cohen Won't Be Invited Back To CNN New Year's Special Next Year
Article continues below advertisement
"I'm sorry but if you're watching ABC, you're watching nothing," Cohen added. He continued his booze-filled rant when Journey hit the stage with their Perry replacement singer Arnel Pineda.
Pineda isn't new to the band. He's been Journey's lead singer since 2007.
"We were doused with confetti from fake Journey on ABC. If it's not Steve Perry, it doesn't count! You get it? It's not Journey!" Cohen drunkenly shouted. "It's propaganda! It's propaganda! It's not Journey! It's not Journey! No, that was not Journey. Steve Perry is Journey."
Article continues below advertisement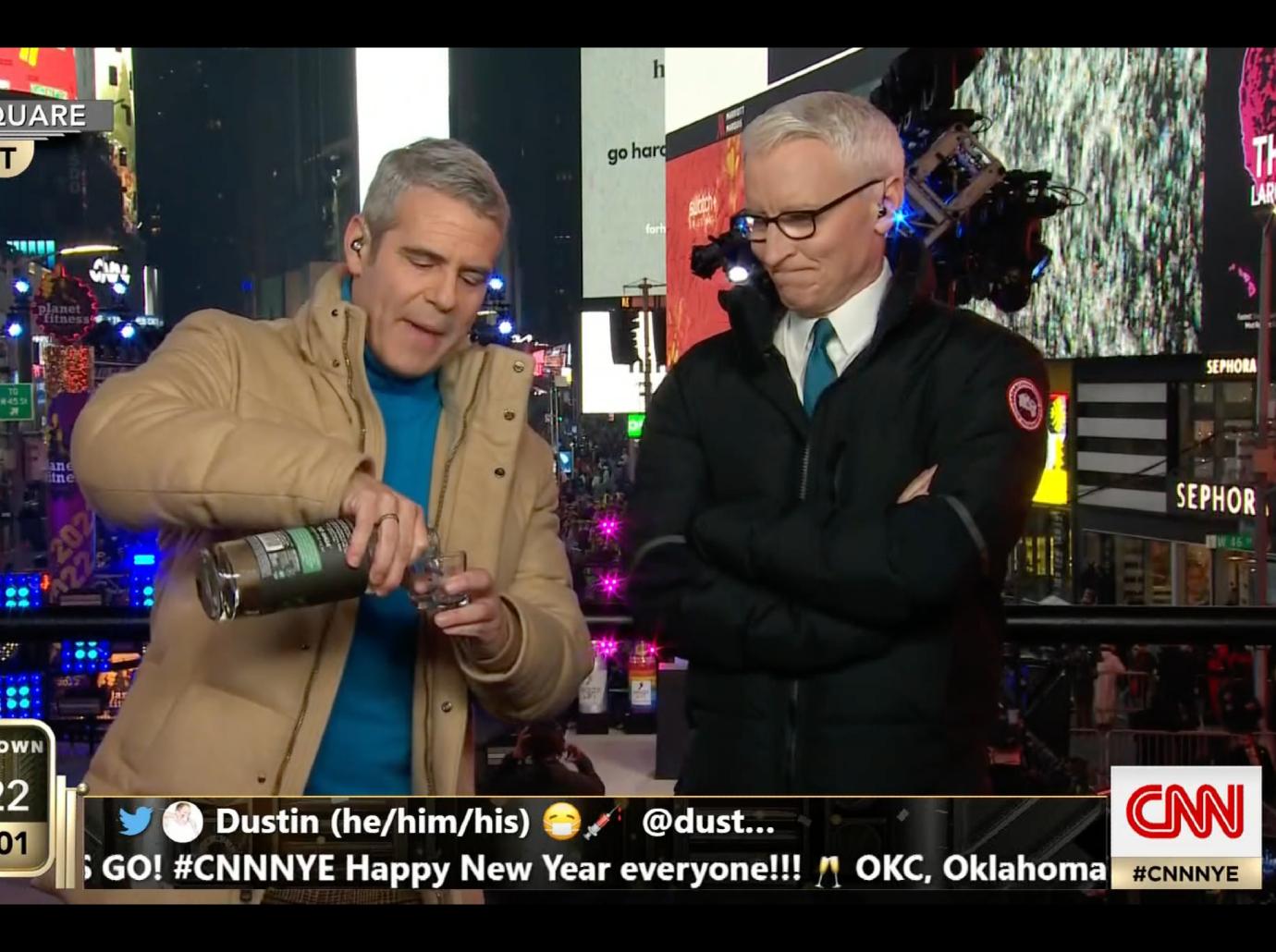 While he doesn't regret calling out the ex-mayor or Journey, he is backtracking on his comments regarding Seacrest. During SiriusXM's Andy Cohen Live on Monday, he addressed the elephant in the room.
Article continues below advertisement
"The only thing that I regret saying, the only thing is that I slammed the ABC broadcast and I really like Ryan Seacrest and he's a great guy," Cohen told his SiriusXM co-host John Hill. "And I really regret saying that, and I was just stupid and drunk and feeling it. And it was, it was, I was continuing the Journey rant and I just kept talking and I shouldn't have, and I, I, I felt bad about that. So that is the only thing. It's the only thing."
Article continues below advertisement
When Hill told Cohen the only thing that sucked was the backlash, the NYE host added, "Exactly, that's the problem. Yeah. The headlines about Ryan Seacrest are all like I trash Ryan Seacrest. I'm like, I really, I hope he hears the clip. You know what I mean?"
He also found humor about his own broadcast after Hill joked, "And then the Journey thing I thought was funny because you went off on like, who are these nobody's? And then you guys cut to the cast of Stomp on your broadcast," to which Cohen responded, "I mean, it's so right. It just writes a itself."
Article continues below advertisement
An apology might not cut it. As RadarOnline.com reported, it's debatable whether Cohen will be invited back next year after he left CNN producers "embarrassed" about his messy rant.
"We claim to be the most trusted network in news and yet CNN hires Andy Cohen to make a fool out of all of us New Year's performance?" a top insider tells us. "Andy doesn't even work for CNN and yet he has been the face of our network for the past 48 hours. It is embarrassing and real CNN staffers are very angry."
CNN later denied that claim, alleging, "Andy said something he shouldn't have on live tv. We've addressed it with him and look forward to having him back again next year."
Article continues below advertisement
While Cohen's drunken broadcast didn't amuse the network's employees, viewers got a real kick out of it. "Andy Cohen calling Ryan Seacrest a loser might be the funniest thing I've seen on television this year," one person tweeted.
Another wrote, "Andy Cohen calling Ryan Seacrest live (and wasted) on national TV a loser already won 2022 #CNNNYE."