O.J. Simpson Calls Out Antonio Brown Following 'Total B.S.' & 'Inexcusable' Meltdown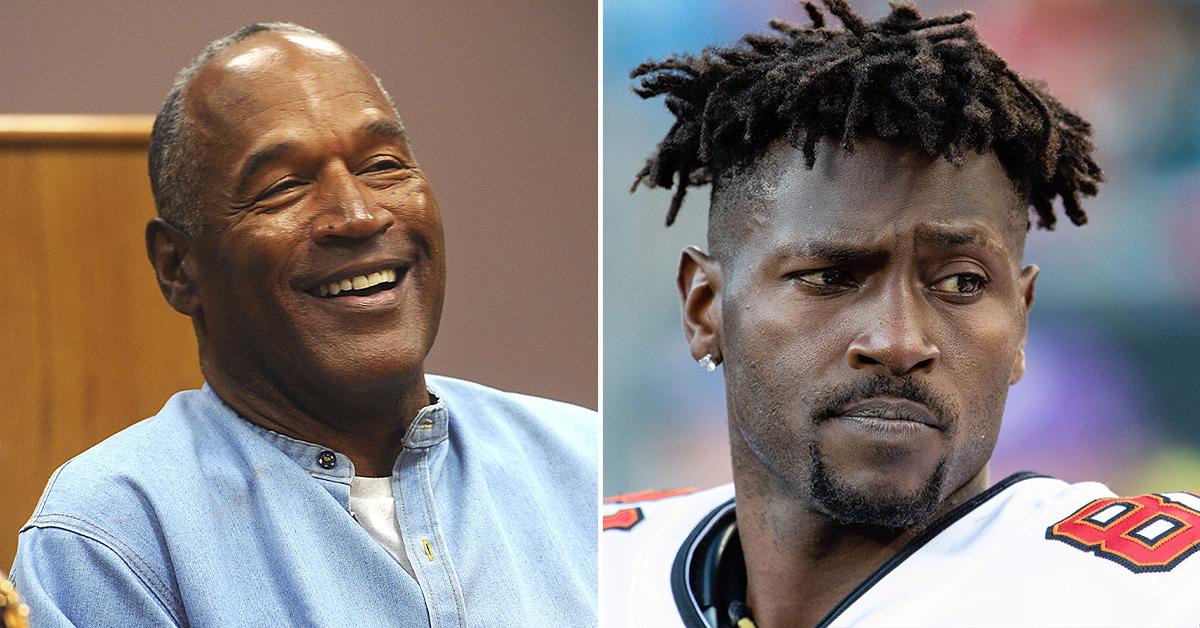 O.J. Simpson took to social media to call out Antonio Brown after the now-former Buccaneers wide receiver had a complete meltdown and stormed off the football field mid-game this weekend.
Article continues below advertisement
In the video Simpson posted to his Twitter account almost immediately after Brown's dramatic exit from the Buccaneers-Jets game, he called the wide receiver's meltdown both "total B.S." and "inexcusable."
"Playoffs are coming up," Simpson says in the video as he sits at a bar with the football game clearly on the background. "And you pull this crap on a guy who really went out on a limb for you? It's total B.S. Inexcusable," he adds, disappointed in Brown for not only letting down his team but for specifically letting down Buccaneers quarterback Tom Brady.
Article continues below advertisement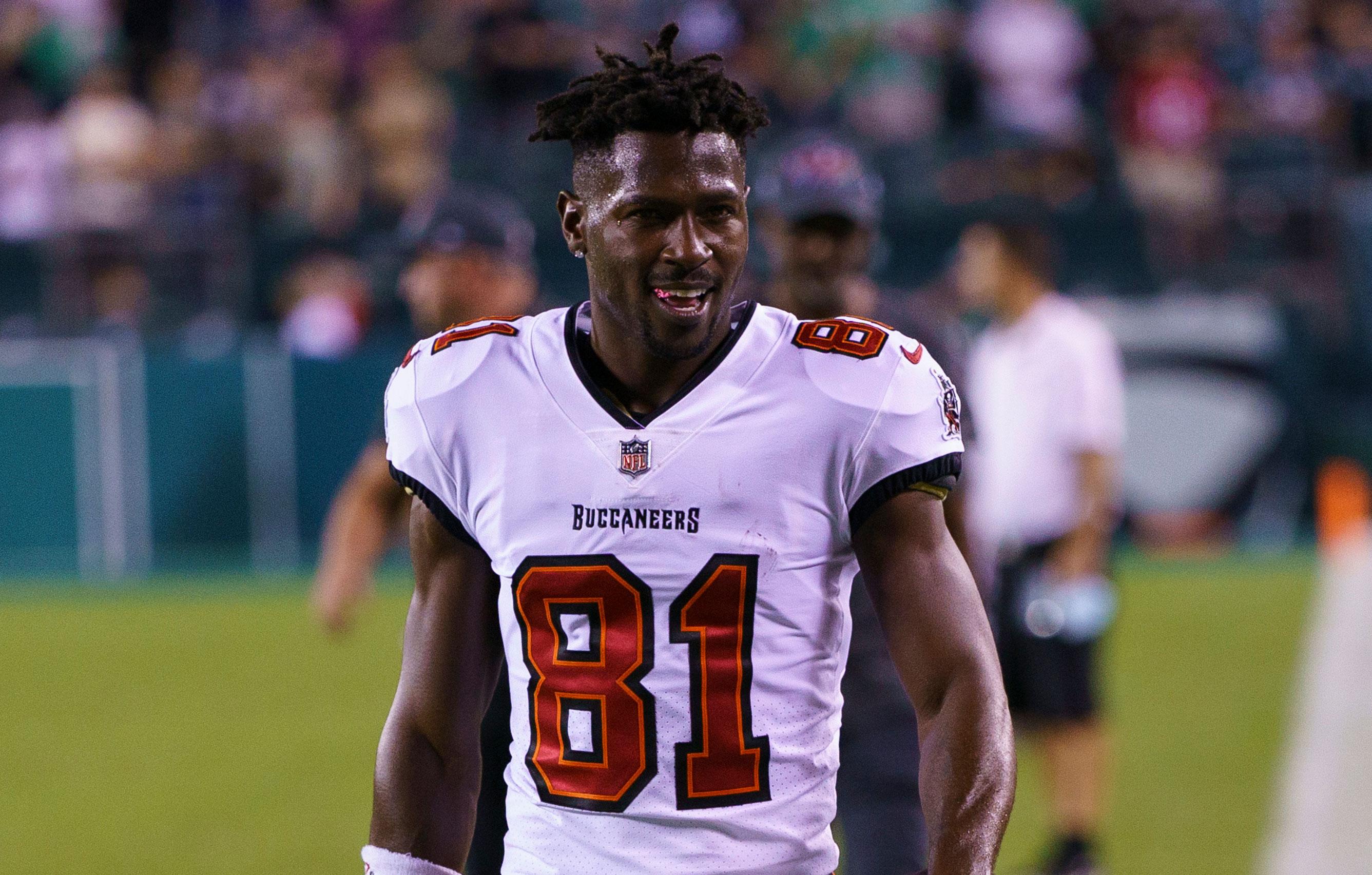 Although it was not immediately clear what happened on the sidelines that caused Brown to rip off his jersey and gear and run off the field, it was eventually revealed that Tampa Bay head coach Bruce Arians reportedly asked Brown to take the field, but the wide receiver refused. The meltdown started right after.
Article continues below advertisement
"He is no longer a Buc, alright?" Arians said during his press conference after the game. "That's the end of the story. Let's talk about the guys that went out there and won the game."
Following Brown's exit from the field, the team, and possibly his professional football career, the Tampa Bay Buccaneers ended up beating the New York Jets 28-24.
Article continues below advertisement
Simpson's Twitter video calling Brown's actions "inexcusable" as he sits at a bar watching Sunday football come only a few weeks after being discharged from parole in Nevada, making him officially a "free man."
As RadarOnline.com previously reported, the 74-year-old former football star was granted his discharge from parole on Monday, December 13, after accumulating three months of good time credit for his "good behavior."
Article continues below advertisement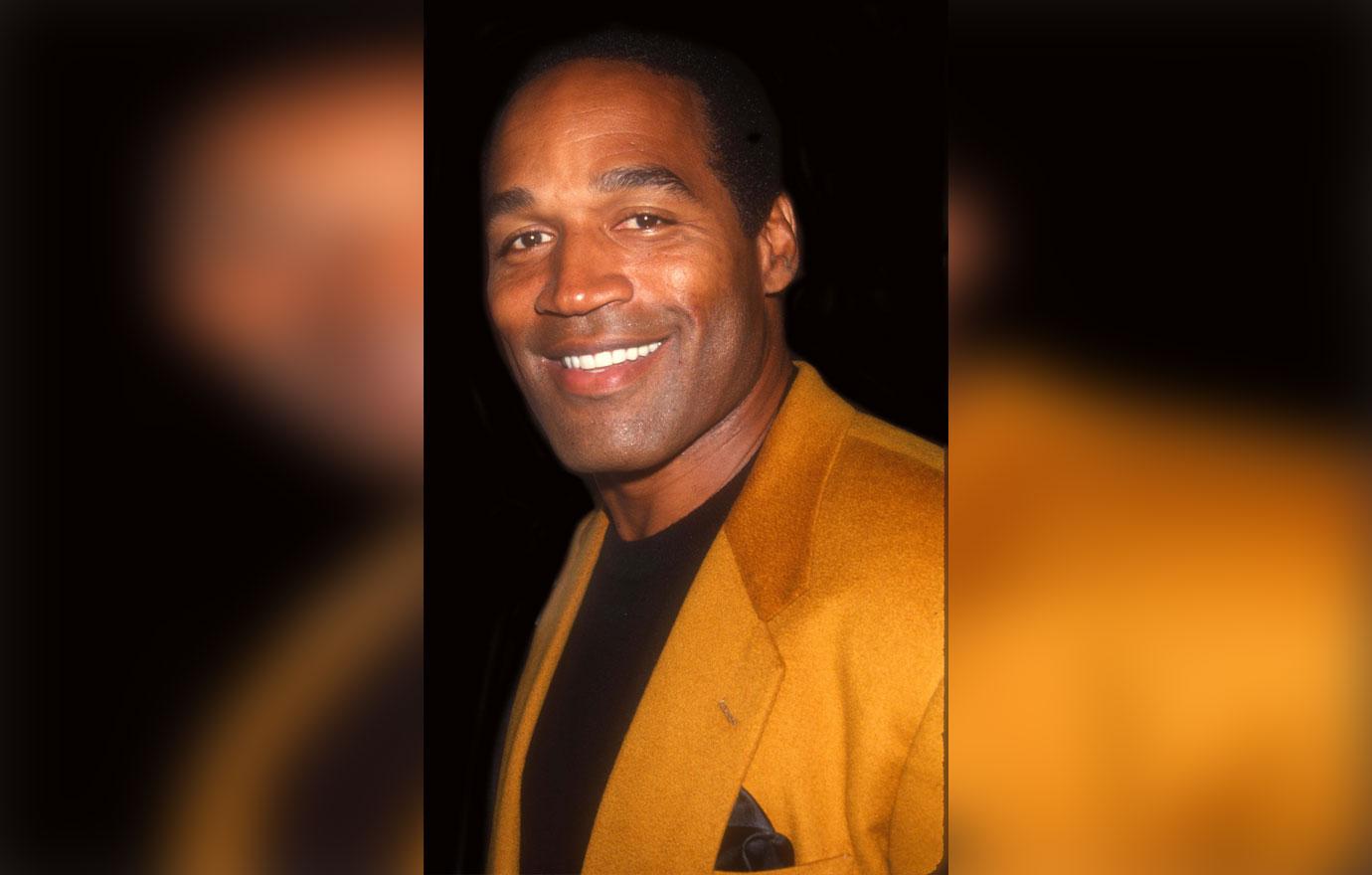 Simpson was originally scheduled to be given full discharge from parole in the state of Nevada in February 2022, but it was ultimately moved up the three months.
"Mr. Simpson is a completely free man now," Malcolm LaVergne, his Las Vegas attorney, confirmed at the time.
Article continues below advertisement
In October 2008, Simpson was convicted by a Las Vegas jury for leading a group of five men, including two with guns, in a September 2007 confrontation with two sports memorabilia dealers at the Palace Station Resort & Casino.
In December 2008, O.J. was sentenced to 33 years in prison with the eligibility for parole in nine years. He was ultimately released after serving the minimum amount of time.