Amy Duggar Demands Disgraced Cousin Josh Be Sentenced To '20 Plus Years' In Prison For 'Sick' Crimes Ahead Of Sentencing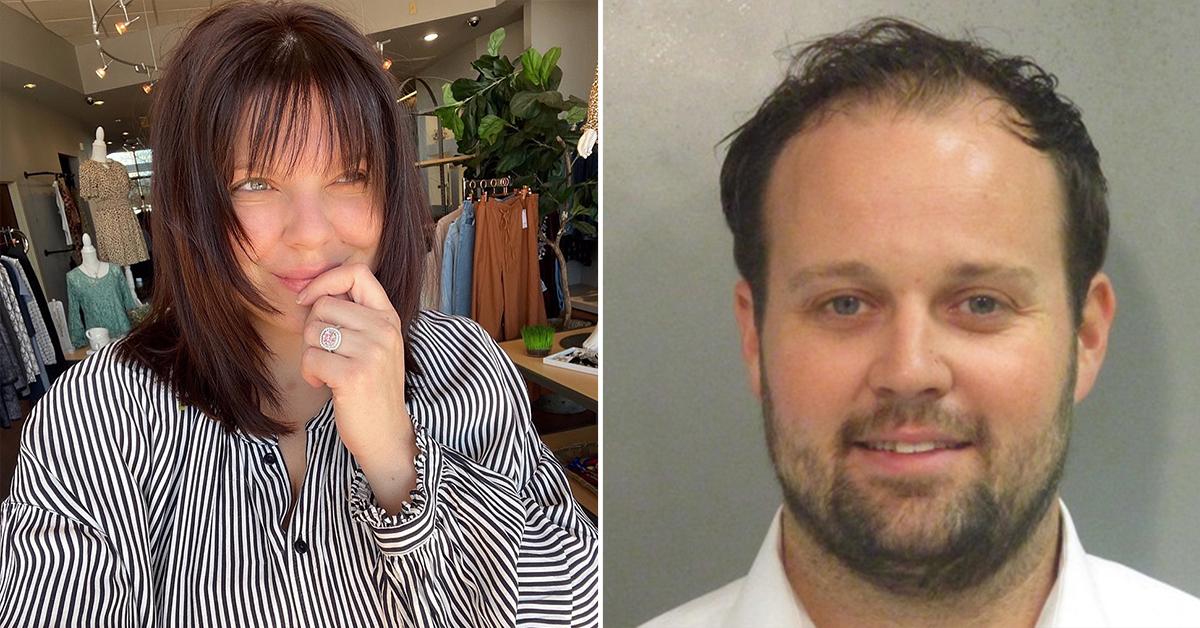 Amy King (née Duggar) shared that she wants to see her disgraced cousin, Josh Duggar, be punished to the fullest extent of the law ahead of his sentencing this month.
"Thank you to everyone who has reached out. Please do not send me the graphic/sick details of Josh Duggar's case," King wrote via Instagram Stories on Thursday following reports of family and friends begging for leniency from the judge on Josh's behalf.
Article continues below advertisement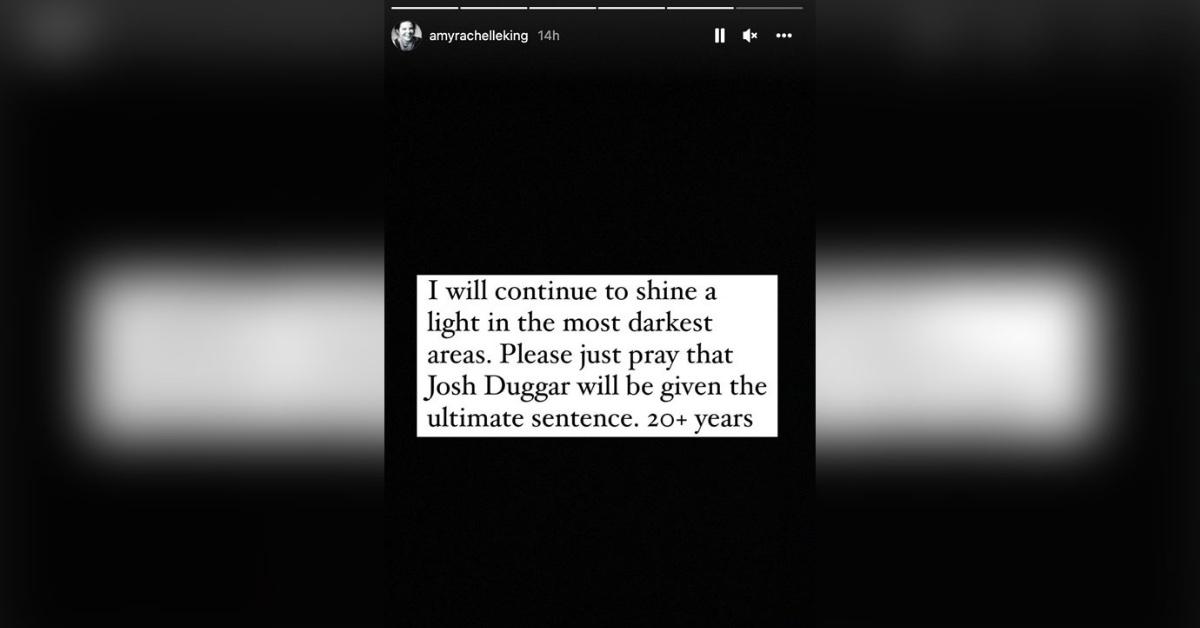 "Honestly I have to protect my mind and my heart from hearing/reading such disgusting material," the 3130 Clothing owner continued.
King warned others to be "careful" if they are interested in knowing the "graphic details" of his case, reminding people to protect their minds and hearts, adding, "You'll just never be the same."
"I will continue to shine a light in the most darkest areas," King concluded. "Please just pray that Josh Duggar will be given the ultimate sentence. 20 plus years."
Article continues below advertisement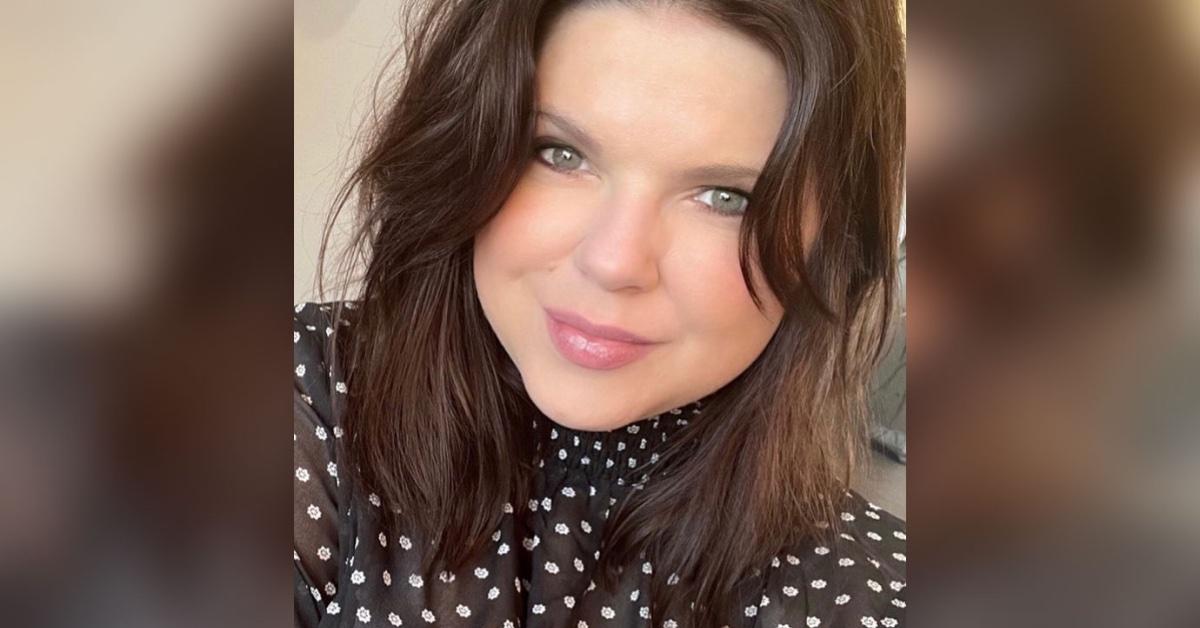 Article continues below advertisement
Josh was found guilty on two counts in December 2021: one for downloading and one for possessing child sex abuse images including children under the age of 12. The father of seven faces up to 20 years in prison and a fine of up to $250,000 for each count. He will be sentenced May 25.
On Friday morning, King went on to share a quote about abusers not always being "shady men lurking in alleyways." It said they are "amongst your friends, classmates, family, etc... they are sociable, well-liked, charismatic, charming even, making it that much more important to act accordingly when outed."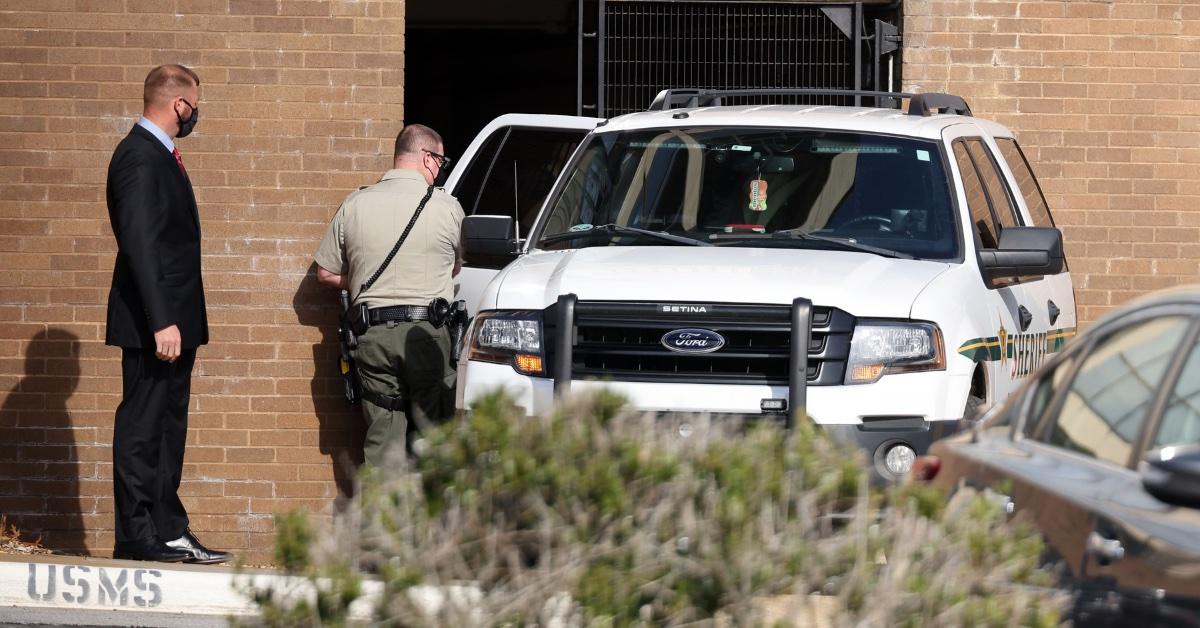 King has been outspoken about wanting to see Josh face justice for his crimes in the wake of his April 2021 arrest.
"Today is a heavy day. This whole week will be," she wrote ahead of Josh's trial in late November. "Please pray for the victims, and for the truth to be revealed. Pray that the judge will give the ultimate sentence."
Following his conviction and leading up to his next court hearing, Josh's wife, Anna, mother, Michelle Duggar, his neighbors, and court appointed third-party custodian LaCount Reber, have all written letters to the judge pleading for a lighter sentence.