Amelia Hamlin Stuns As She Struts The Streets Of NYC With Sister Delilah Days Before Dumping Scott Disick Following Messy DM Fiasco
Amelia Hamlin was spotted days ahead of her reported split from Scott Disick, 38, somehow looking hotter than before.
Strutting the streets of New York City on Saturday with fellow model sister Delilah Hamlin, the 20-year-old brunette bombshell stunned in a simple white tank top, baggy trousers, black-and-white loafer sneakers, dark sunglasses and a navy blue shopping bag in hand.
Article continues below advertisement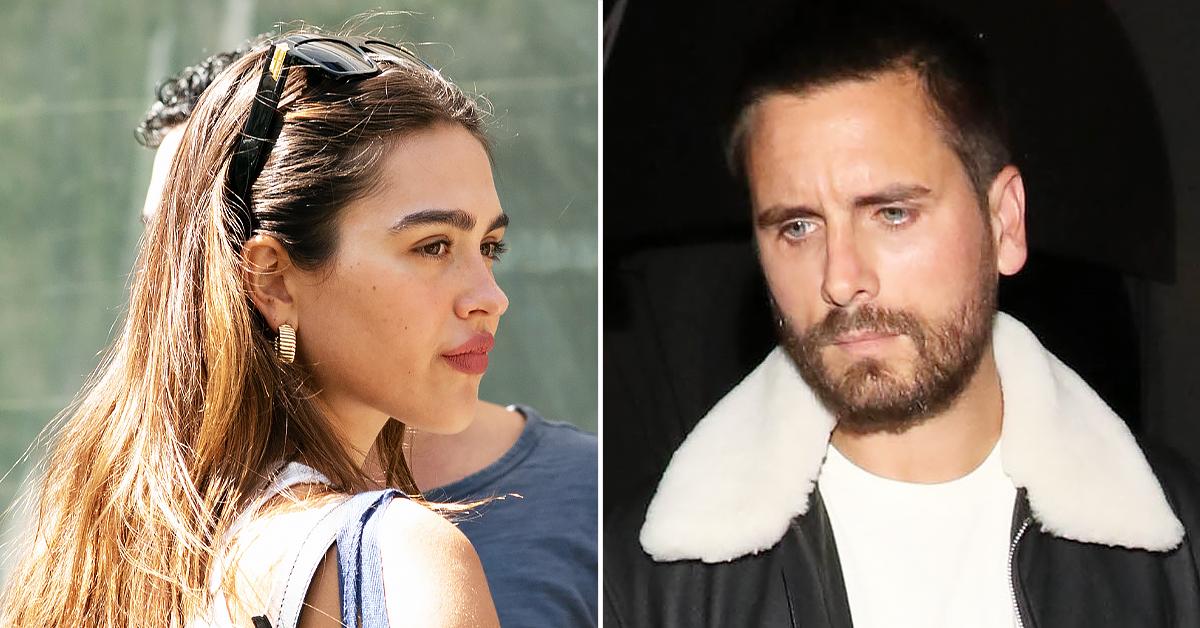 Her 23-year-old blonde counterpart was also rocking a casual chic look with a matching tote in tow, as Lisa Rinna's daughters appear to have been partaking in a little retail therapy.
Seen smiling, laughing and chatting on the phone, Amelia looked every bit unbothered for someone who was reportedly getting ready to break up with her boyfriend.
Article continues below advertisement
Amelia is believed to have dumped Scott after less than a year of dating after days of mulling over the national embarrassment he caused her when his shady DM to Younes Bendjima made its rounds on the internet.
Both Scott and Younes dated Kourtney Kardashian, who's been on a PDA parade with boyfriend Travis Barker since the two started dating earlier this year.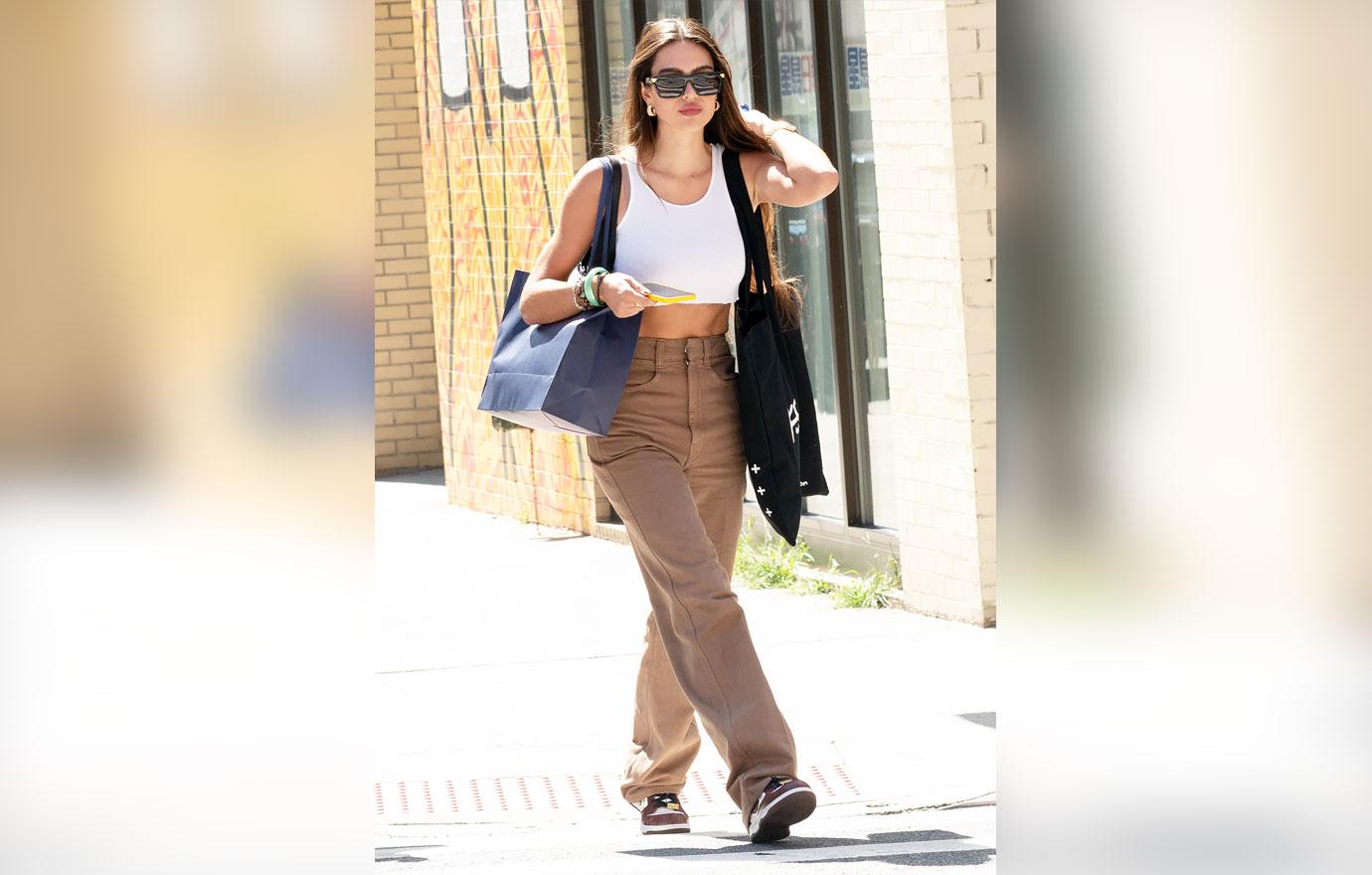 Article continues below advertisement
However, something about the couple's recent make-out session in Italy sent Disick over the edge, prompting him to send a photo of one passionate kiss in particular with the following message to Bendjima over Instagram: "Yo is this chick ok!????? Brooo like what is this. In the middle of Italy."
The 28-year-old model responded with, "Doesn't matter to me as long as she's happy. PS: i ain't your bro," then posted a screenshot of the cringe-worthy exchange to his Instagram Story for all to see.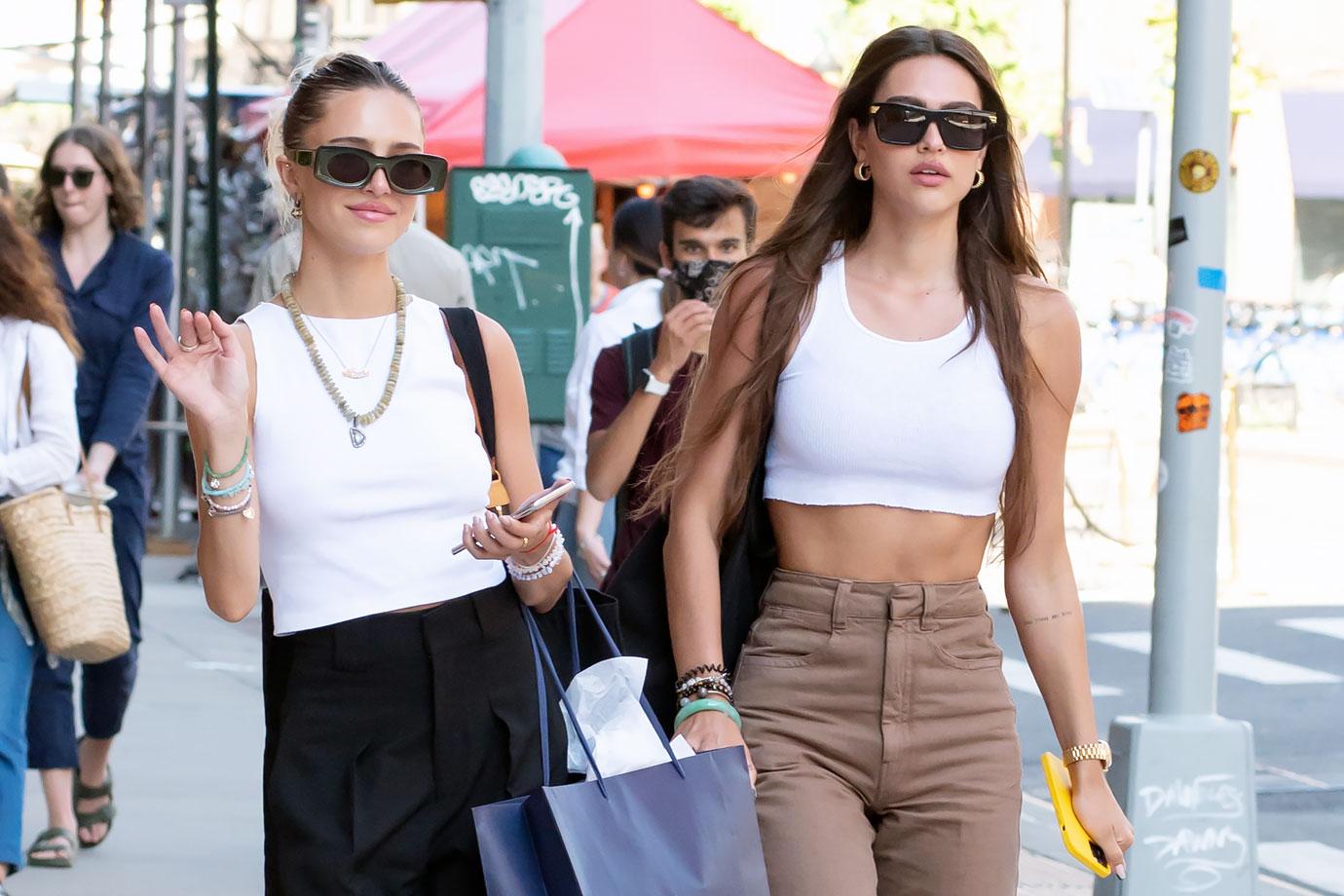 Article continues below advertisement
At the time, Amelia was in Canada on vacation, sans-Scott. Though reports initially claimed she was standing by her man amid the mortifying ordeal because she allegedly understood how he felt about his baby mama's new man, she has since changed her mind.
A source told Entertainment Tonight on Tuesday morning that the two were "doing their own thing and not together at the moment."
"Scott came back to L.A. and isn't planning on going to NYFW anymore," the source added. "Amelia is still in New York. Scott's trying to keep busy with work and stay distracted."
Article continues below advertisement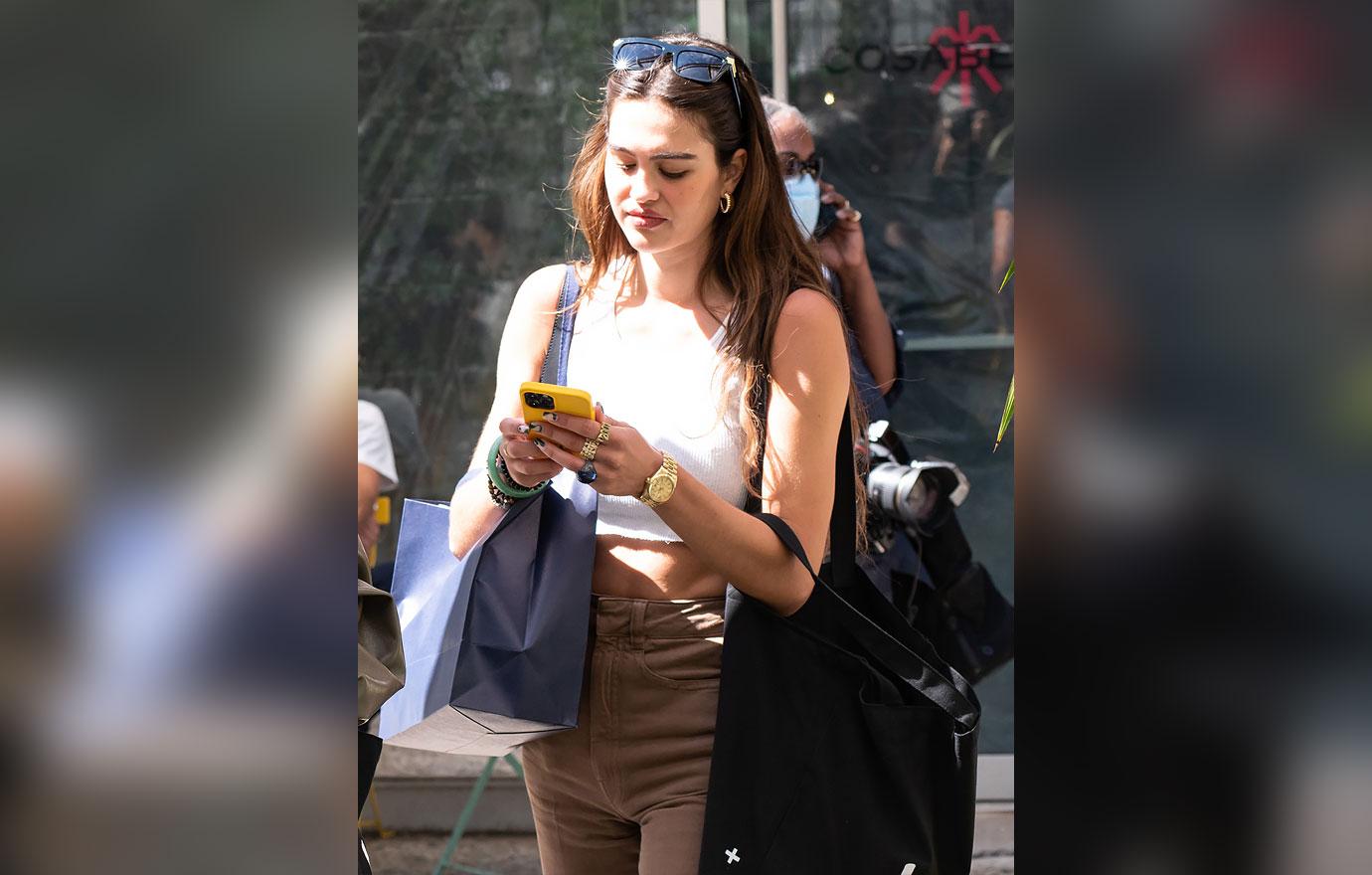 An insider had previously told the outlet that Disick and Hamlin "had plans to spend Labor Day weekend together in the Hamptons, but Amelia ended up staying in NYC and Scott headed [to the Hamptons] without her."
"Shortly after Scott [allegedly] DMed Younes, Amelia and Scott were still trying to make New York Fashion Week plans together," the insider said at the time. "Scott was trying to write the situation off as nothing, but as the days went by, Amelia was more and more hurt by the whole thing."
Article continues below advertisement
The source said Amelia had "been understanding of Scott's co-parenting routine and the family dynamic, but this disappointed her."
At first, the two were reportedly "figuring out where to go from here and what their future looks like," but that no longer seems to be the case.
Article continues below advertisement
While Kardashian-affiliated outlet TMZ initially cited sources that claimed Scott's the one who broke up with Amelia, sources close to the model immediately fired back, noting that she was the one who pulled the plug.
"The breakup was coming, but the Younes DM was the final straw," the insider said, echoing what other sources told Us Weekly, that "Amelia was the one who ended things."
The two were first spotted together last October but did not make things romantically official until a few months later.
Neither of Hamlin's famous parents ever seemed to care for Lord Disick, as Rinna even wondered aloud on a recent episode of The Real Housewives of Beverly Hills why her youngest daughter couldn't be dating Harry Styles instead.
A simple happy face emoji left on one of the various Instagram posts containing a headline of the breakup news confirms Lisa is one happy mama.