Amber Rose Spends Day With Son Sebastian As Ex-Fiancé AE Parties In Dubai Amid Explosive Breakup Over Alleged Cheating
Amber Rose hit up the mall with her son for a little retail therapy hours after accusing her ex Alexander 'AE' Edwards of ruining their relationship by cheating with multiple women.
The 37-year-old model was spotted walking around a shopping center with Sebastian, who she shares with rapper Wiz Khalifa. The two looked comfy with Amber rocking a pair of white sweats.
Article continues below advertisement
Both were seen wearing surgical masks during the outing. Amber was also seen chatting it up on her cell phone most likely to deal with her nasty breakup from AE.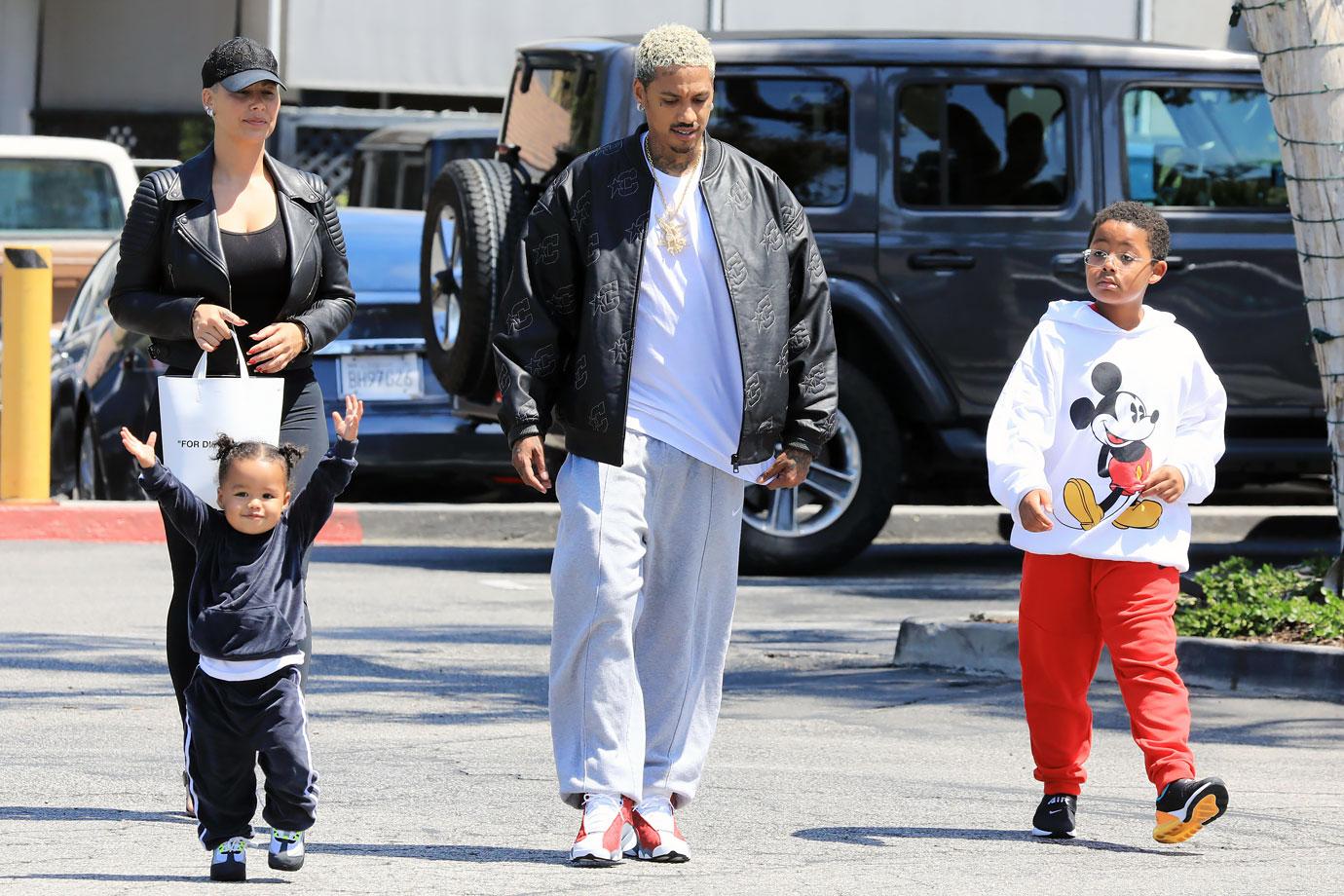 Article continues below advertisement
Earlier this week, AE posted a photo from Dubai where he was partying it up with friends. His trip comes after Amber took to Instagram Live to tear him a new one. She laid it all out there saying she had been hiding secrets from the world. The two had been photographed back in June looking like a happy couple.
It seems it was all a lie. Amber wrote, "I'm tired of getting cheated on and being embarrassed behind the scenes. All 12 of y'all bums (the ones that I know of there's probably more"
Article continues below advertisement
She even went for the women she believes slept with AE during his relationship. Amber added, "Y'all very much knew he was in a relationship with a baby and y'all decided to fu-k him anyway. I saw all the texts and DMs. Y'all were well aware but y'all don't owe me loyalty so it's whatever."
Article continues below advertisement
AE decided to address the allegations with a tacky appearance on his friend's podcast. He admitted to cheating on Amber but claimed it was his "nature."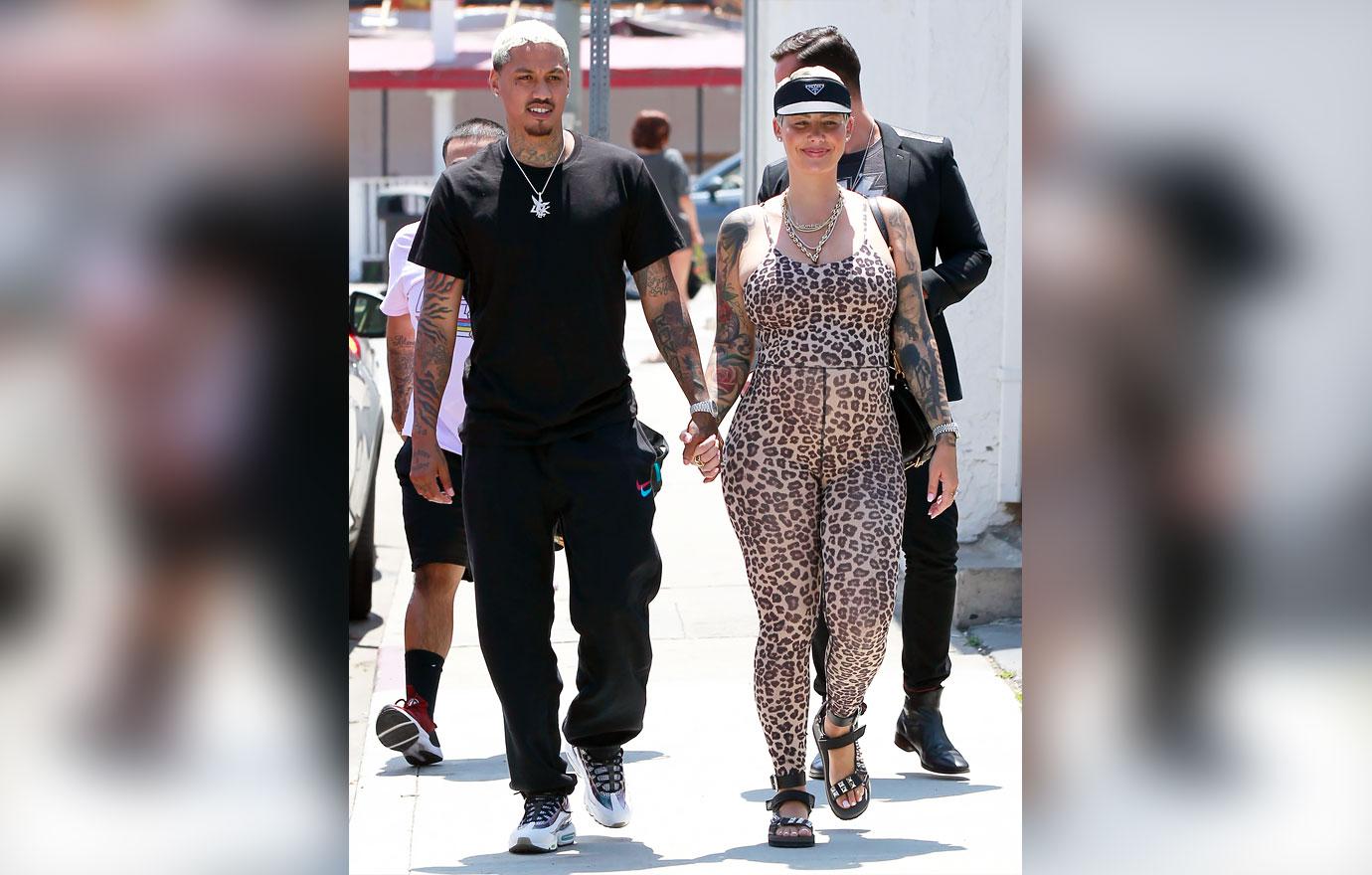 Article continues below advertisement
"I mean, she texted me like, if I apologize publicly and all this sh*t, you know, she love me but I don't want to keep doing that to her," he said.
AE said he knew he could give her a solid "six months" where he could "deprive myself of my true nature for as long as I can take it. But I don't want to live that like."
Article continues below advertisement
The couple shares a son Slash Electric. Amber and AE have yet to be seen together since the bombshell Instagram Story.