Amber Rose Caught Ringing In New Year With Ex Alexander 'AE' Edwards, Months After She Accused Him Of Cheating On Her With 12 Women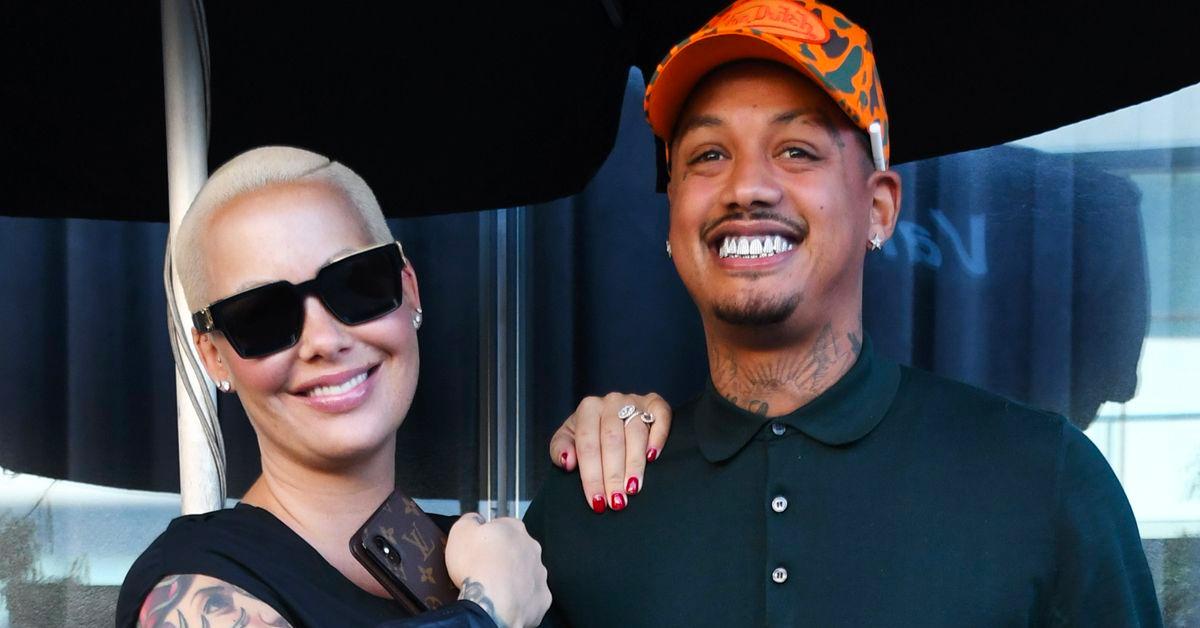 Amber Rose is wiping the slate clean with her baby daddy and serial cheating ex Alexander "AE" Edwards. The two looked a bit too close for comfort at a Miami club ahead of New Year's Eve, months after she accused him of hooking up with a dozen women behind her back.
Article continues below advertisement
Amber flaunted her curves in a skintight catsuit with psychedelic moon print. Confidently rocking her bald head with her controversial forehead tattoo, the mom of two backed up onto AE and puckered her lips for a photo.
Article continues below advertisement
AE didn't seem to mind. The Universal Music Group executive leaned in and throw up his middle finger while wearing a New York Yankees sweater and massive diamond chain.
Article continues below advertisement
The on-again, off-again couple stuck by each other's side at the VIP table and cheered on AE's bestie Tyga, who was performing for the packed house.
While Amber has yet to comment whether she's back together with AE, this isn't the first time they've been seen together since their dramatic split.
Amber and AE first sparked reconciliation rumors when they were spotted in Dubai just a few weeks ago. Looking very much like a couple, he even shared their photo on his Instagram Stories with heart emojis.
Article continues below advertisement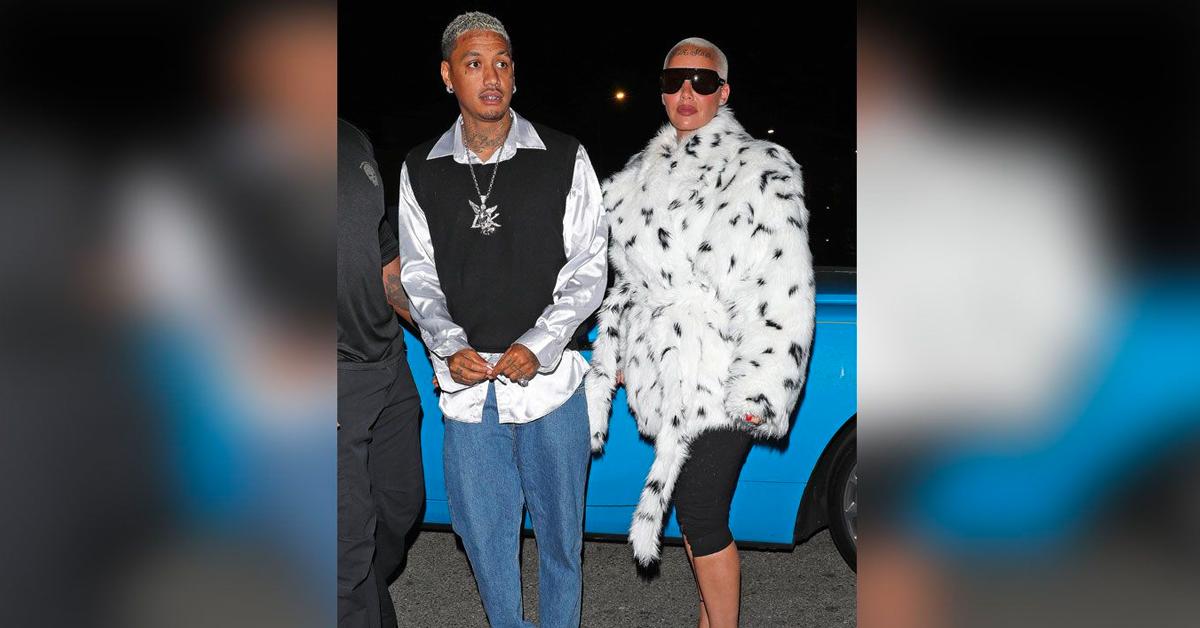 In August, the Slut Walk founder kicked him to the curb after discovering he had cheated on her with 12 women. Amber put the serial cheater on blast, calling him out for his infidelities. AE didn't try denying anything; instead, he laughed about it.
Article continues below advertisement
Amber dumped AE immediately, saying she was tired of being the only one "fighting for my family." While he appeared to be enjoying the single life for a while, he ended up begging for her back earlier this month.
Apologizing for his actions, AE took to his Instagram with the shameless plea. "I want to sincerely apologize to my beautiful wife @amberrose you didn't deserve what I did to you," he wrote. FYI — there's no proof the two were married. Calling her a "wonderful mother," AE ended his sad excuse of an effort by stating, "I'm sorry for the pain that I've caused you, my son Slash and my stepson Sebastian. All I want is my family back, and I'm willing to do anything to make things right. Please forgive me."
Article continues below advertisement
Amber shares one son with AE — 2-year-old Slash. She's also Mommy to 8-year-old Sebastian, who she welcomed with her ex-husband Wiz Khalifa.