Amanda Bynes Smokes Cigarette Outside Hotel After #FreeBritney Says Next Mission Is Helping Actress Out Of Years-Long Conservatorship Battle
Amanda Bynes took a solo stroll while puffing on a cigarette outside a hotel in Los Angeles as #FreeBritney revealed their desire to shift focus from Britney Spears and onto the former Nickelodeon actress in the wake of her conservatorship extension.
Article continues below advertisement
The 35-year-old looked at ease but deep in thought between smoke breaks. Holding a lit cigarette in one hand and clutching a Trenta-sized Starbucks drink in the other, Bynes soaked up the sunshine on Monday before the Southern California storm rolled in.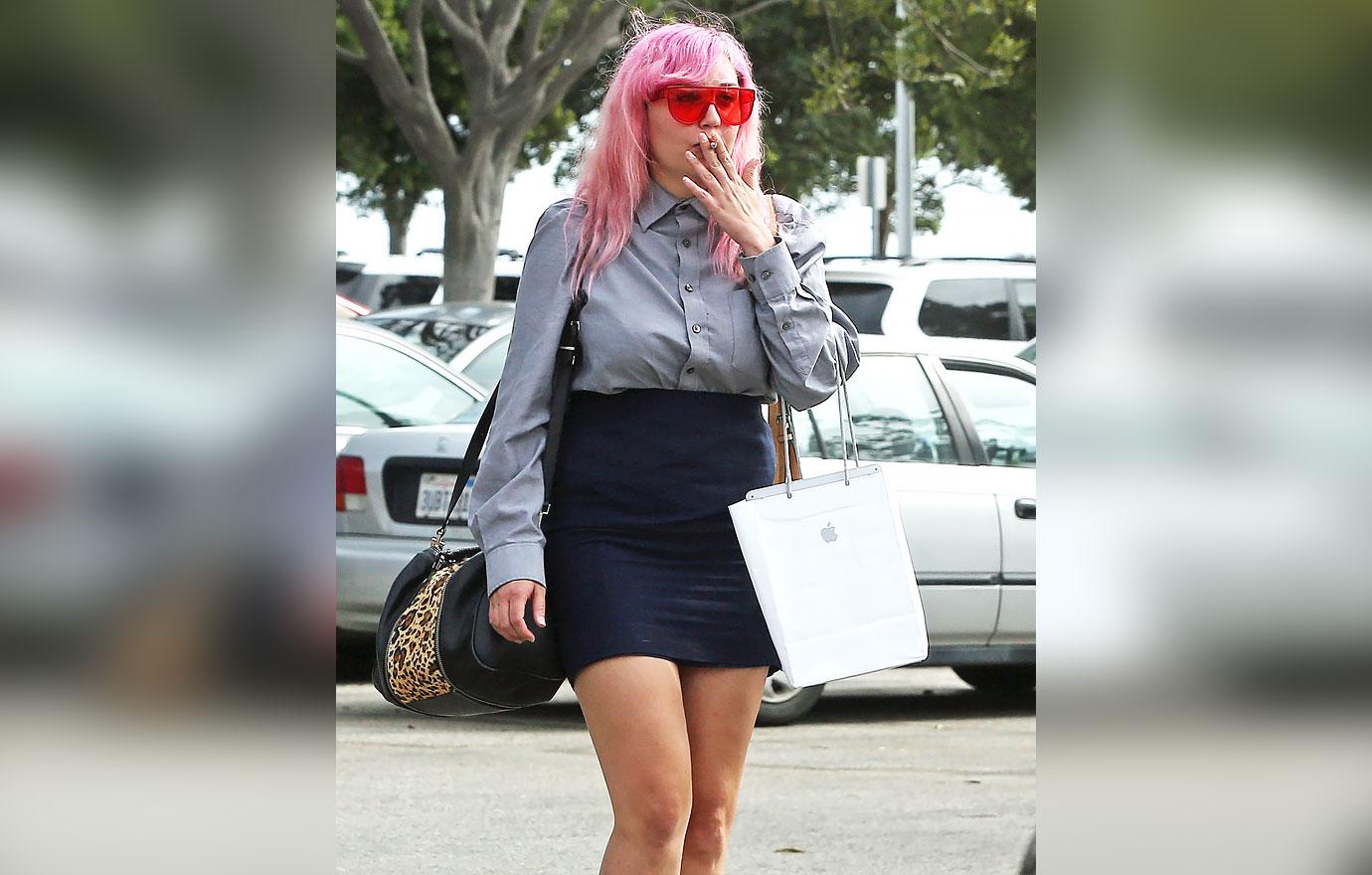 Article continues below advertisement
Sporting her dyed black hair, the What a Girl Wants actress covered her curves in a black sweater with a light pink button-down skirt. Flashing her Playboy bunny tattoo on her right shin, Bynes gave off an alternative vibe wearing her septum piercing and faded red lips.
Bynes has been keeping a low profile lately, but was spotted out with her fiancé, Paul Michael, over the weekend.
Article continues below advertisement
The Amanda Show star's latest cigarette sighting comes just weeks after a judge ruled she would remain under conservatorship until January 2023.
Bynes was placed under conservatorship in 2013 after a string of bizarre incidents, including almost lighting her dog on fire.
After Spears' father was removed as her estate's conservator after 13 years, the singer's devoted #FreeBritney possé revealed their next mission was to help Bynes.
Article continues below advertisement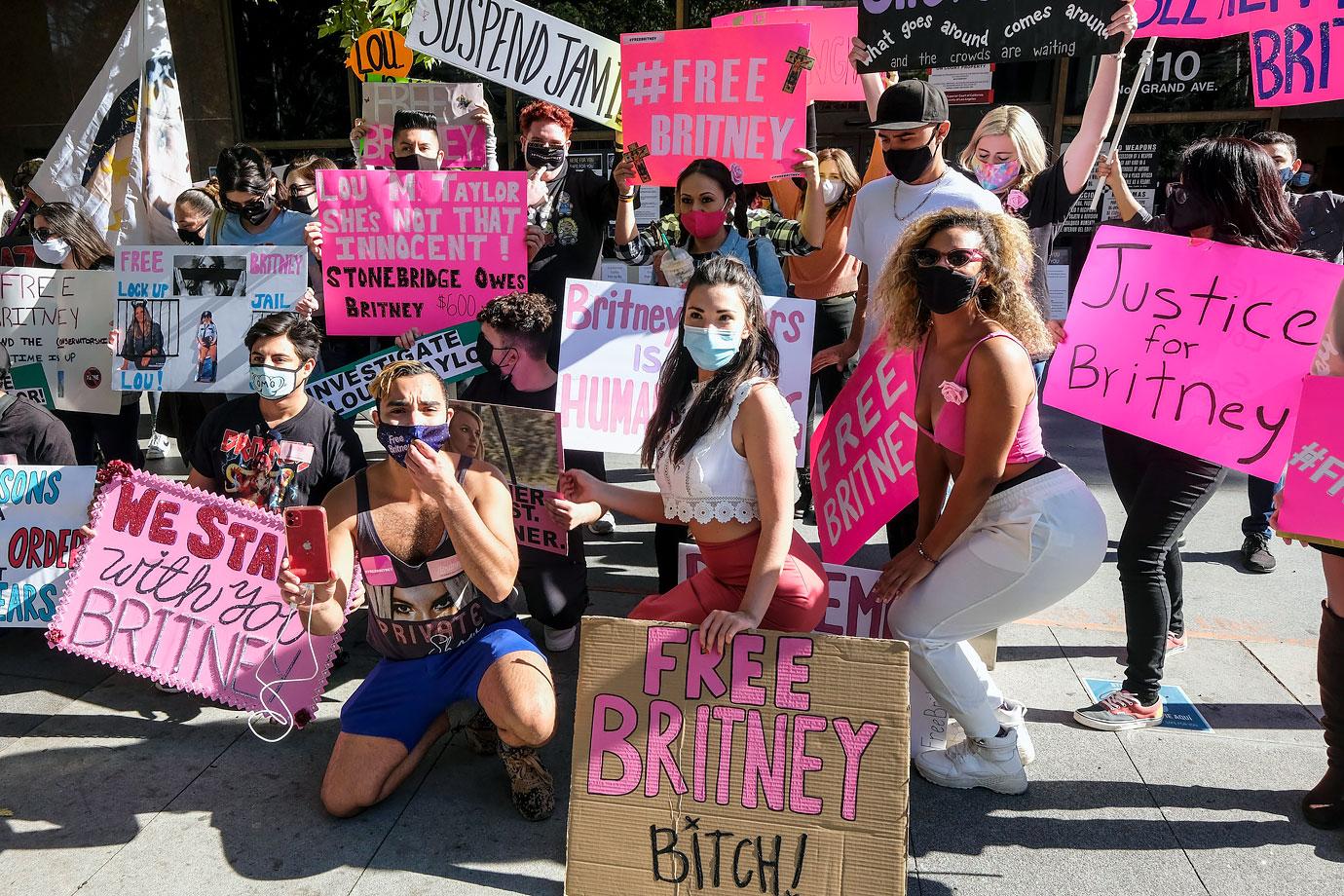 Speaking out about Spears' long-awaited victory, Britney's fans said they wanted to assist in relieving Bynes from her conservatorship.
Article continues below advertisement
Comparing the two stars' situations, one FreeBritney organizer said it was time to shift focus to helping the Nickelodeon actress.
Article continues below advertisement
The 39-year-old pop star found herself a pit bull lawyer in Mathew Rosengart as he fought fiercely against Jamie's attorney for his client's freedom last week.
The judge appointed John Zabel as Jamie's replacement. He's the man that Britney's dad felt lacked the qualifications for the job. Zabel will remain conservatorship of Britney's estate until December 31.
Article continues below advertisement
Britney's dad allegedly wanted to be terminated, not suspended. The reasoning was simple, according to Rosengart. If Jamie was terminated, he reportedly wouldn't be held legally accountable for allegedly recording his daughter without her knowledge.
Britney later thanked the #FreeBritney movement, giving the group credit for helping her fight and win the battle.