Exclusive
'Be Careful What You Wish For': Publisher Of Woody Allen Autobiography WILL Sue HBO, Evidence Could Show Farrows' Editorial Influence Over Docu-Series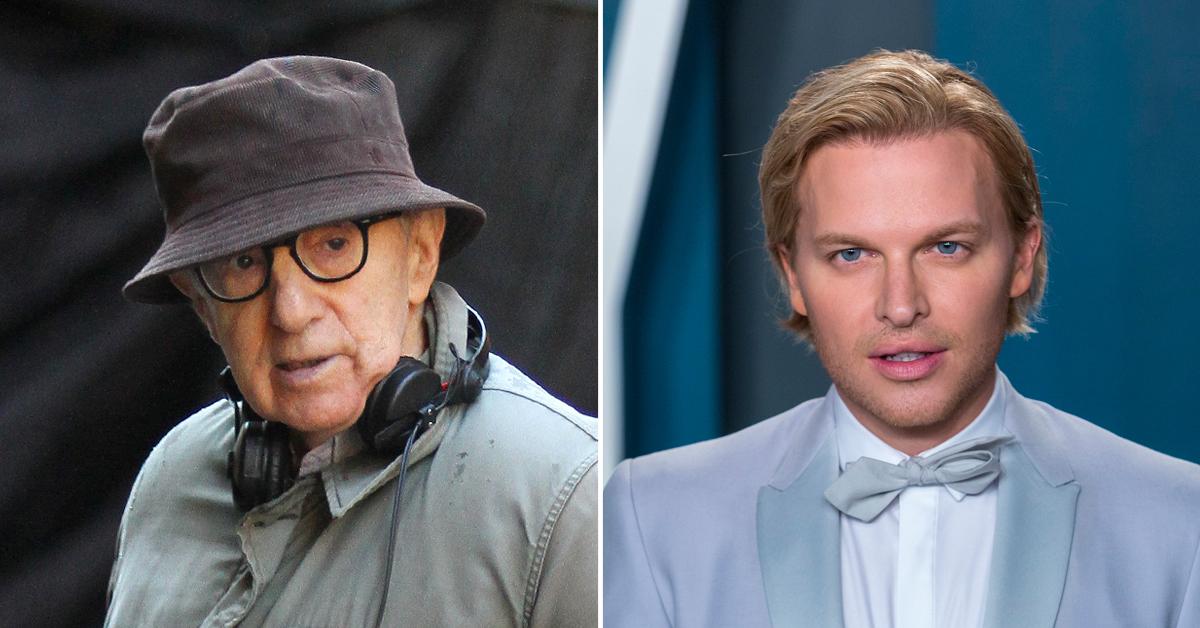 "The fair use doctrine is not a license for corporate theft."
That's the blistering new attack from the publisher of Woody Allen's autobiography Apropos of Nothing, who has demanded HBO turn over all documents and evidence related to the documentary Allen v. Farrow — as it escalates from a threat to a commitment to sue the network and filmmakers for the unauthorized use of audio from Allen in the controversial docu-series.
RadarOnline.com has exclusively learned Skyhorse Publishing sent a litigation hold document (also known as a preservation notice) to HBO and filmmakers Amy Ziering and Kirby Dick in what is a dramatic move that paves the way for the independent publisher to sue over allegations the parties never gained proper clearance to use portions of Allen and Skyhorse's audio book.
Article continues below advertisement
The directive to preserve electronic evidence could be a massive blow to HBO.
The network signed a deal with Allen's estranged son, journalist Ronan Farrow, last year to develop and front a series of investigative documentary specials for the cable behemoth.
Dylan Farrow Slams Scarlett Johansson For Defending Woody Allen Amid Sex Abuse Claims
"The document preservation notice could reveal if Ronan exerted any influence on HBO to green-light the series — or whether he had involvement with the filmmakers in presenting a very subjective view of the long-running feud between Woody and his ex-wife Mia," a source with direct knowledge of the situation told RadarOnline.com.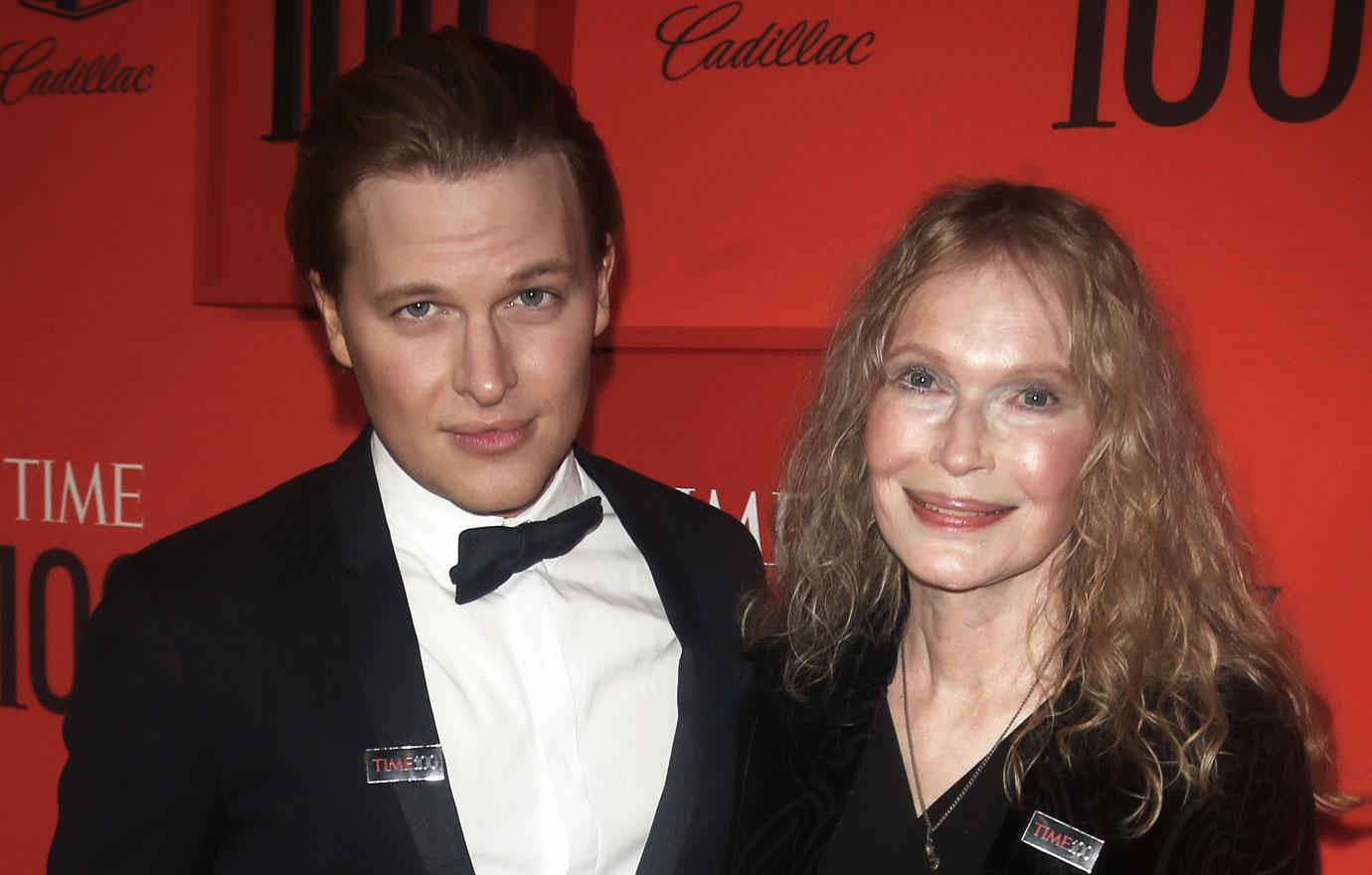 Article continues below advertisement
"Irrespective of how sensational those findings could be, Skyhorse has privately made the decision to sue the filmmakers and HBO," the source added.
In a statement last week, Skyhorse said it was contemplating a copyright infringement lawsuit because the four-part docu-series profited from their product, the audio from Allen's 2020 best-selling memoir Apropos of Nothing.
HBO and the filmmakers doubled down on their unauthorized use in Part 2 that aired Feb. 28, broadcasting up to seven separate recordings from Allen's audio book.
The filmmakers have claimed excerpts from the Allen-narrated memoir were used under the Fair Use Doctrine — however a key element of Fair Use Doctrine defense will be how much audio was used.
Typically, the Fair Use Doctrine limits a media organization to the use of no more than somewhere between 10 and 30 seconds of audio.
Tony Lyons, President and Publisher of Skyhorse Publishing, told RadarOnline.com exclusively on March 1:
"Every fair-use defense depends on the specific facts where the court must evaluate the amount taken, the purpose of the unauthorized borrowing and the market impact on the borrowed work. We believe that in this case those factors are decisively against a fair-use argument. An example is the decision of the Second Circuit Court of Appeals, the preeminent "copyright court" in the federal system, in Iowa State University Research Foundation, Inc. v. American Broadcasting Companies, Inc. In that case the court rejected the broadcaster's fair-use defense for using 2 ½ minutes of a student-made film in a documentary report, stating that 'The fair use doctrine is not a license for corporate theft, empowering a court to ignore a copyright whenever it determines the underlying work contains material of possible public importance.'"
Article continues below advertisement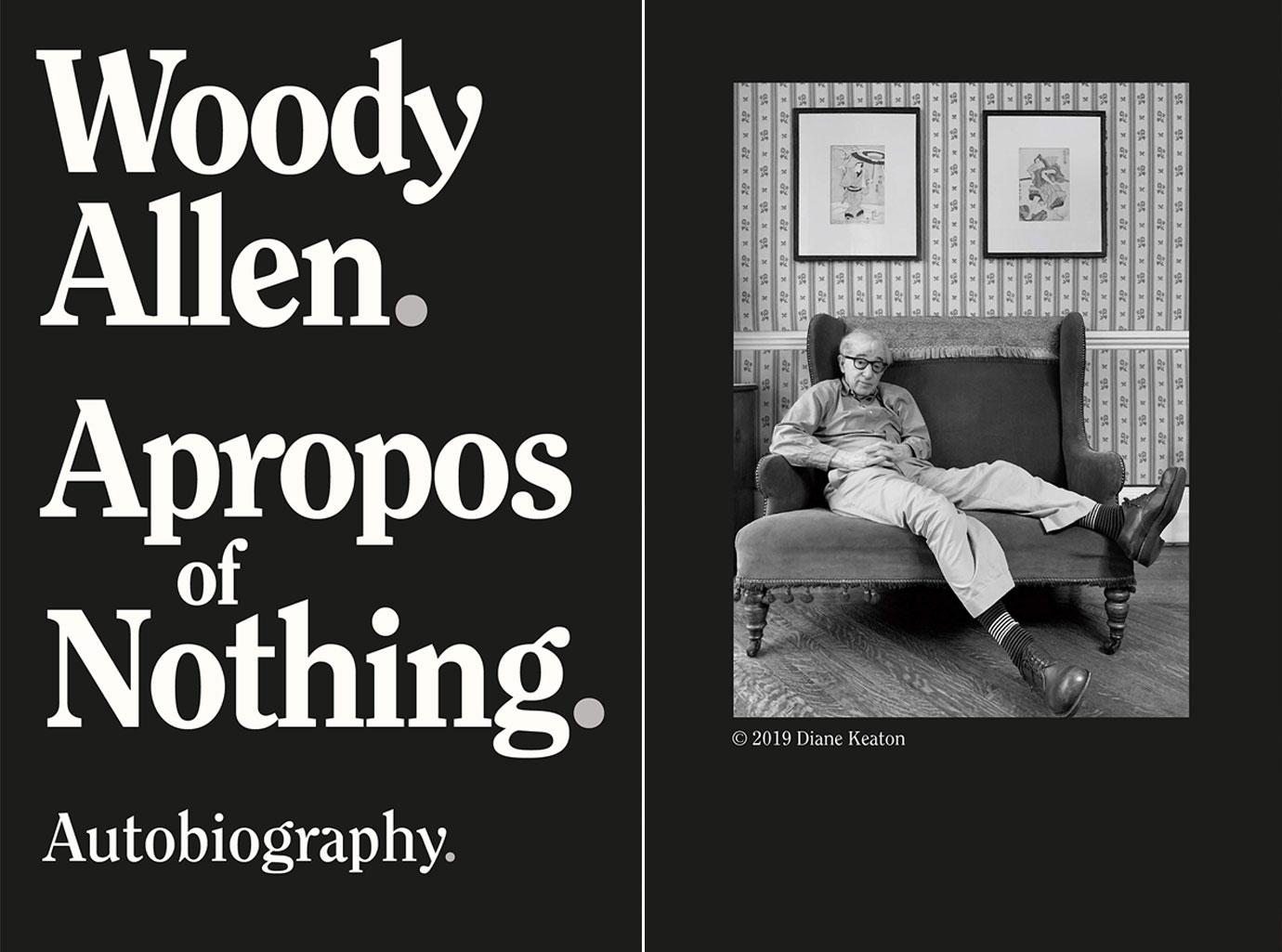 It is understood that HBO has still ignored Skyhorse's threat and not responded to its correspondence.
Last week, Mr. Lyons predicted the filmmakers and studio would rip off more of the material: "The first episode of Allen v. Farrow uses without permission more than three minutes of Skyhorse's audio edition of Woody Allen's autobiography, Apropos of Nothing. It is our understanding that the remaining episodes make similar unauthorized use of the audiobook. This blatant appropriation of Mr. Allen's intellectual property is unquestionably copyright infringement under existing legal precedent. Viewers of the series should take into consideration the producers' unethical conduct when evaluating their so-called documentary's sensationalist and salacious story."
Article continues below advertisement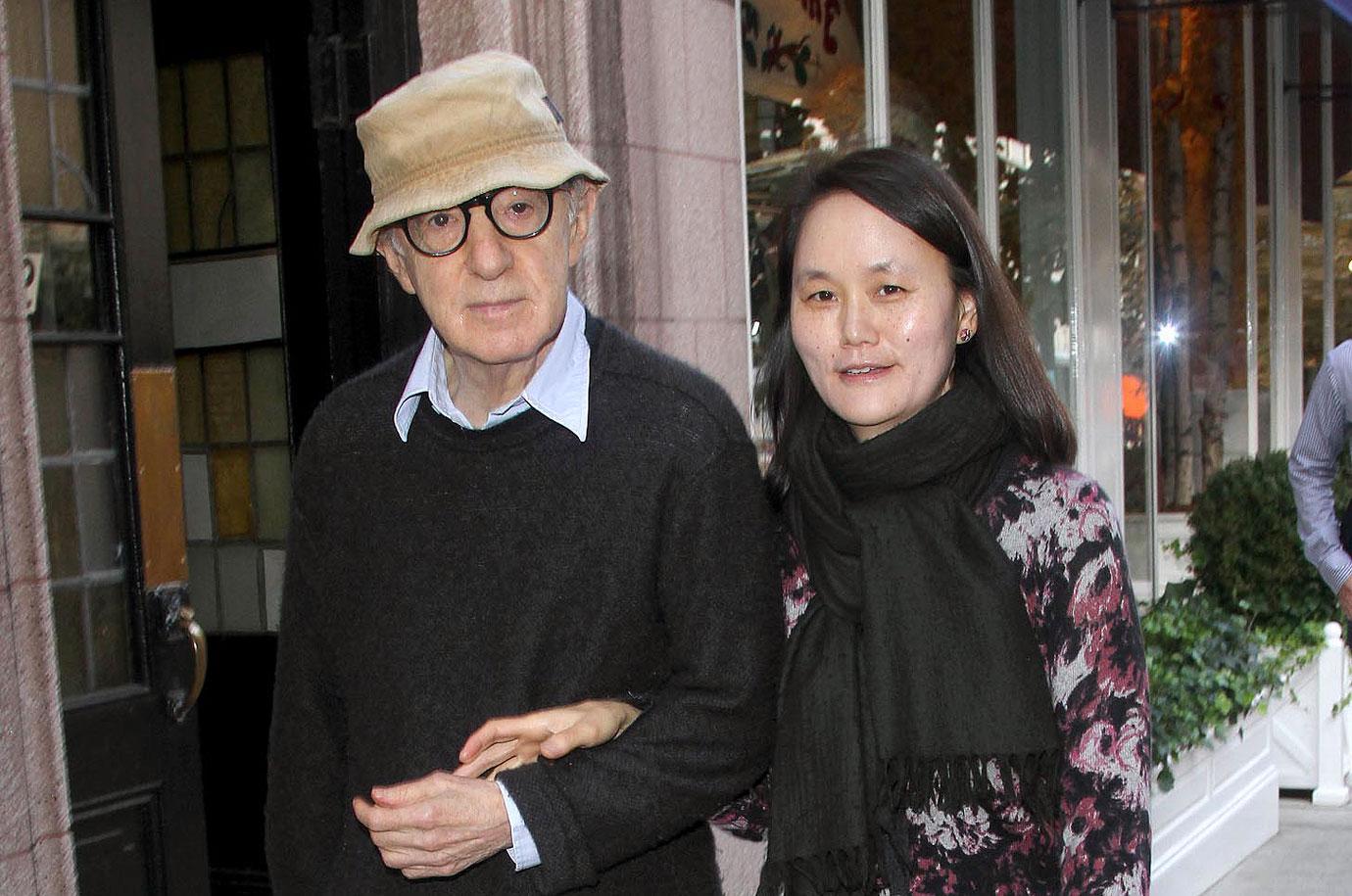 The Oscar-winning director and his wife Soon-Yi Previn have said that they were "approached less than two months ago and given only a matter of days 'to respond.' Of course, they declined to do so."
Allen and Previn's spokesperson also said, "These documentarians had no interest in the truth. Instead, they spent years surreptitiously collaborating with the Farrows and their enablers to put together a hatchet job riddled with falsehoods."
At the center of the series is the claim that Allen sexually abused his daughter, Dylan.
Article continues below advertisement
HBO gained full access to Mia Farrow and daughter Dylan for Allen v. Farrow, which details the allegations of child sexual assault against Allen that were first made in 1992. Dylan was seven years old at the time of the alleged assault.
As Deadline reported, Allen's memoir was originally set to be published by Grand Central Publishing, an imprint of Hachette Book Group — the same company that published his son Ronan Farrow's Harvey Weinstein investigation book, Catch and Kill.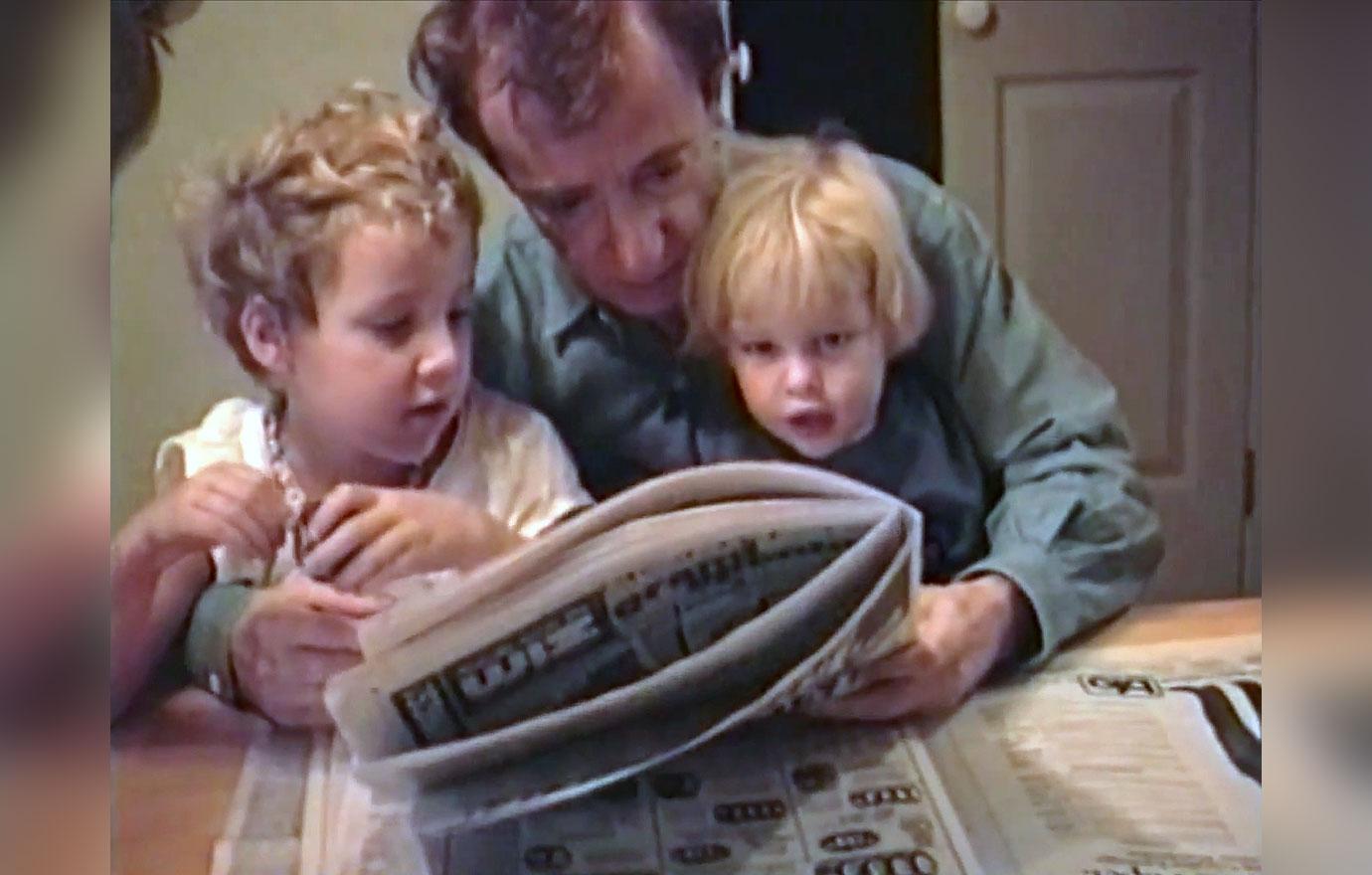 Article continues below advertisement
Farrow called Hachette out for the decision on Twitter, and there was a walkout of 75 of the publisher's employees in protest of Allen's autobiography being published. After Hachette canceled publication of the memoir, Skyhorse picked it up under its Arcade Publishing imprint in March 2020.
Said a source, "There is a delicious irony that this lawsuit could actually help Woody in constantly battling these allegations as the document preservation notice could unearth how much editorial control the Farrows played in the series."
"Woody might even be able to bring a civil conspiracy and/or defamation suit against HBO, Mia, Dylan, Ronan and the filmmakers. This is an example of be careful what you wish for!"