Alex Jones' Wife Erika Allegedly Struck Him 'Over 20 Times' & Threw 5-LB Stone At His Head Prior To Christmas Eve Arrest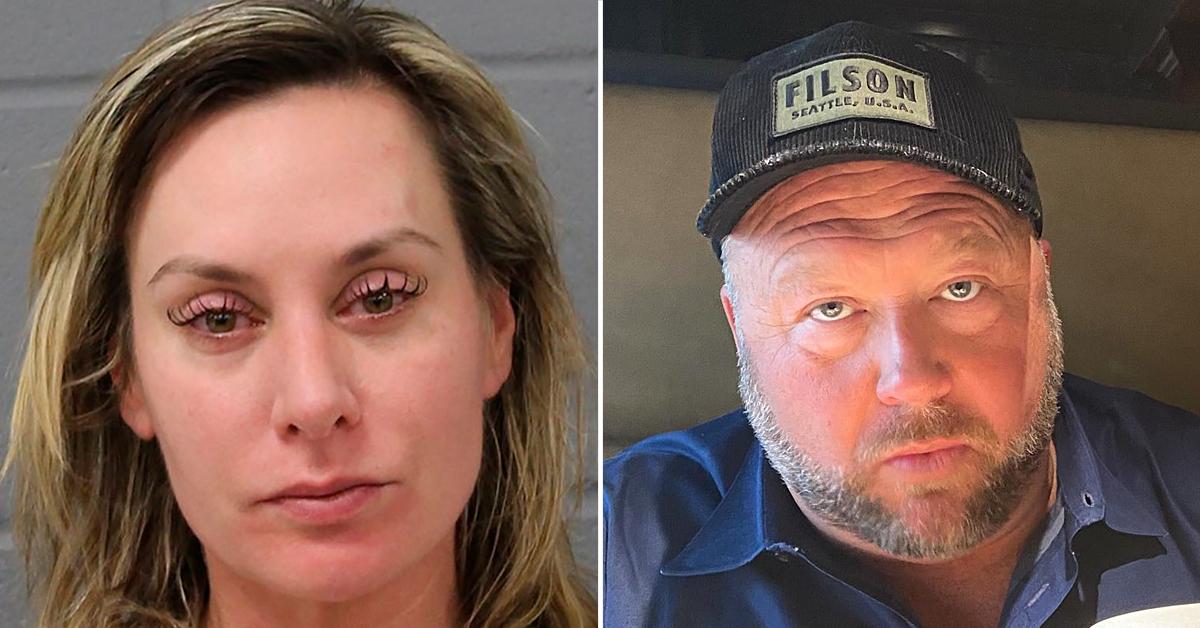 Details about what led to the domestic violence arrest of Alex Jones' wife, Erika Wulff Jones, have been revealed – and they are grim.
As RadarOnline.com previously reported, the 43-year-old mother of the 47-year-old InfoWars star's youngest child was taken into custody and booked into a jail where they live in Austin, Texas, on Friday night for allegedly attacking her spouse.
Article continues below advertisement
Erika faces misdemeanor charges of assault causing bodily injury to a family member and resisting arrest, search or transport.
After spending Christmas Day behind bars, she was released on Dec. 26 on $3,000 bail for each of the two charges.
All Alex said publicly about the "private family matter" was that it took place on Christmas Eve, that he loves and cares about his wife, and that the altercation was due to "some kind of medication imbalance."
But on Tuesday, the Travis County Sheriff's Office released Erika's arrest affidavit, which contains details about what Alex told police officers that night.
Article continues below advertisement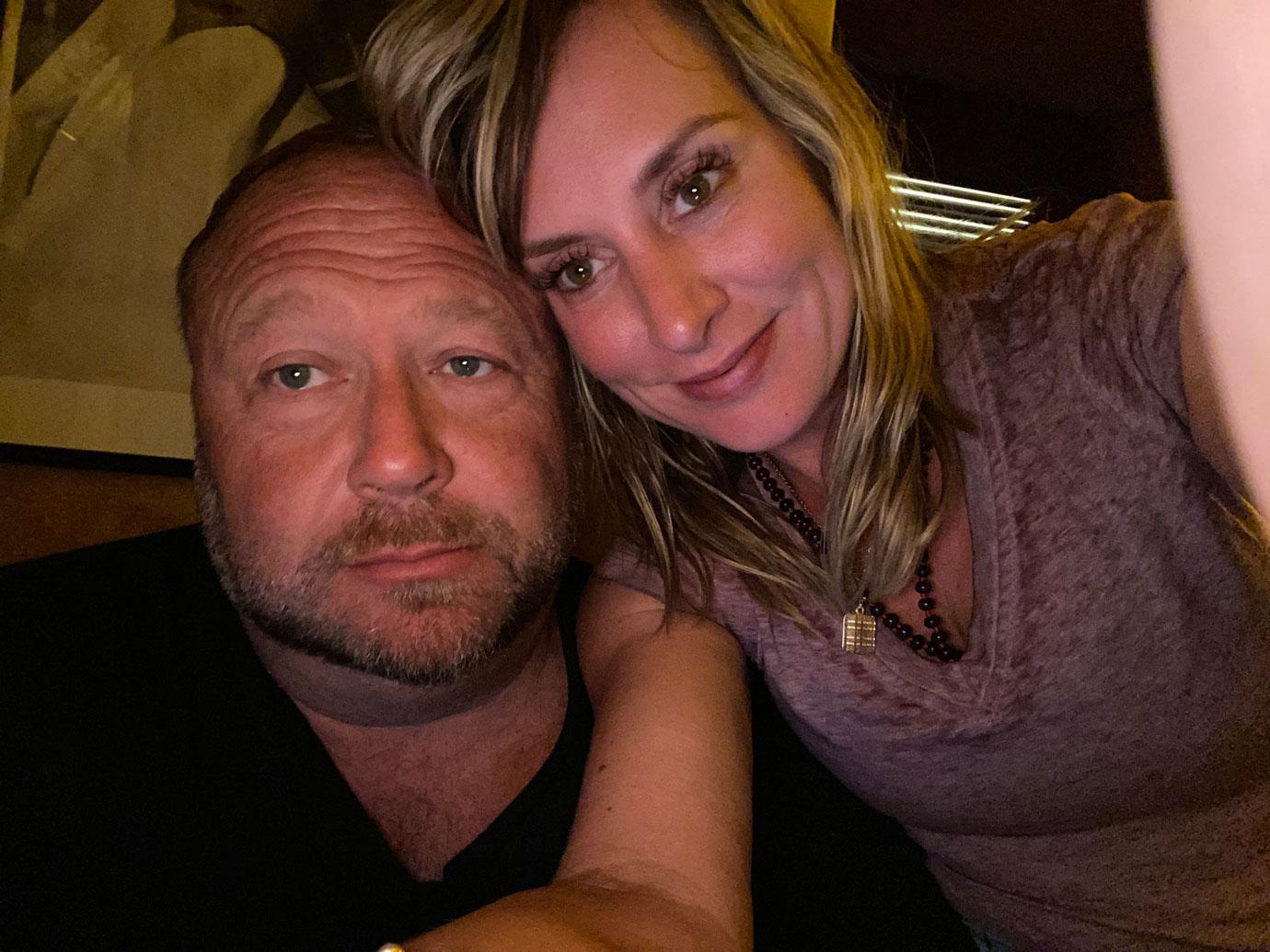 According to the affidavit, obtained by The Daily Mail, the couple was bathing their young child when an argument ensued involving Erika allegedly accusing Alex of "cheating on her."
He claims she struck him over the head "over 20 times," including with a soap bottle, "possibly shampoo," which prompted the contents to get on his face and "cause burning to his eyes."
"Erika had hit him with both closed fists and open hands on his head in front of their child," reads the affidavit.
Article continues below advertisement
Alex then allegedly "tried to get away from [Erika] in the master bedroom, and she followed him with a stone ball trying to strike him." It was at that point that he was "in fear for his life" and called 9-1-1.
The right-wing conspiracy theorist told the dispatcher his wife had hit him repeatedly and that she was "holding a polished club in her hand."
Even after cops arrived at the couple's house, claims Alex, his wife proceeded to strike him "several times" more.
The responding officers located a stone, weighing about five pounds, in the master bedroom, which was "consistent" with the alleged weapon described by Alex.
He told police his wife never hit him with the stone but that it wasn't for a lack of trying; she allegedly "threw it at his head, missing by inches."
One of the cops noticed Erika had "a strong odor of alcohol" on her breath, while another observed that Alex's hair was "red" and "wet," indicating that he was bleeding from his head.
Article continues below advertisement
Despite the observations by officers that night, Alex declined to comment when asked the following day by the Associated Press if he had been injured.
In her mugshot, Erika's eyes appeared red and glossy, though her extra-long eyelashes were in mint condition. Her highlighted hair was down and away from her sober-looking face.