Alec Baldwin's Wife Hilaria Looks Tense During Coffee Run Without Actor, Hours After Search Warrant Issued For His Cell Phone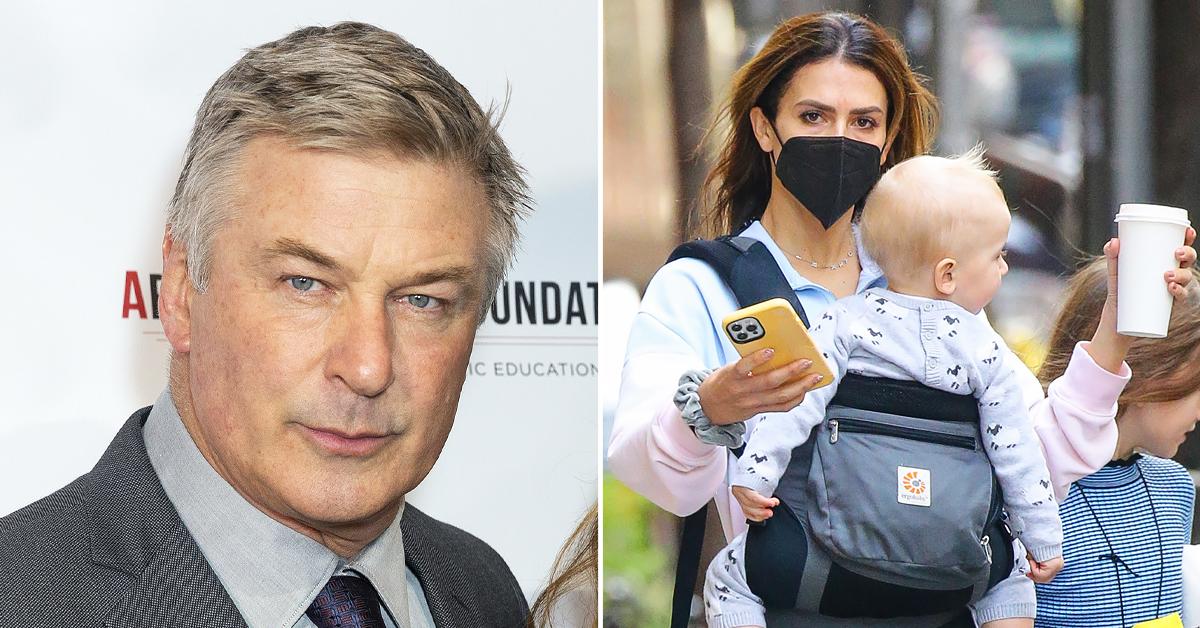 Alec Baldwin's wife Hilaria hit the streets of New York only hours after a search warrant was issued for the actor's cell phone.
The 37-year-old yoga instructor was seen grabbing a cup of coffee while holding onto her baby with another child by her side. Hilaria looked tense as she focused on her iPhone screen.
Article continues below advertisement
Baldwin's wife wore a pair of shiny black leggings with a pair of fluffy slippers for the stroll.
Hilaria has stood by her man's side and defended him against people questioning if he's partially responsible for the death on his film set.
Article continues below advertisement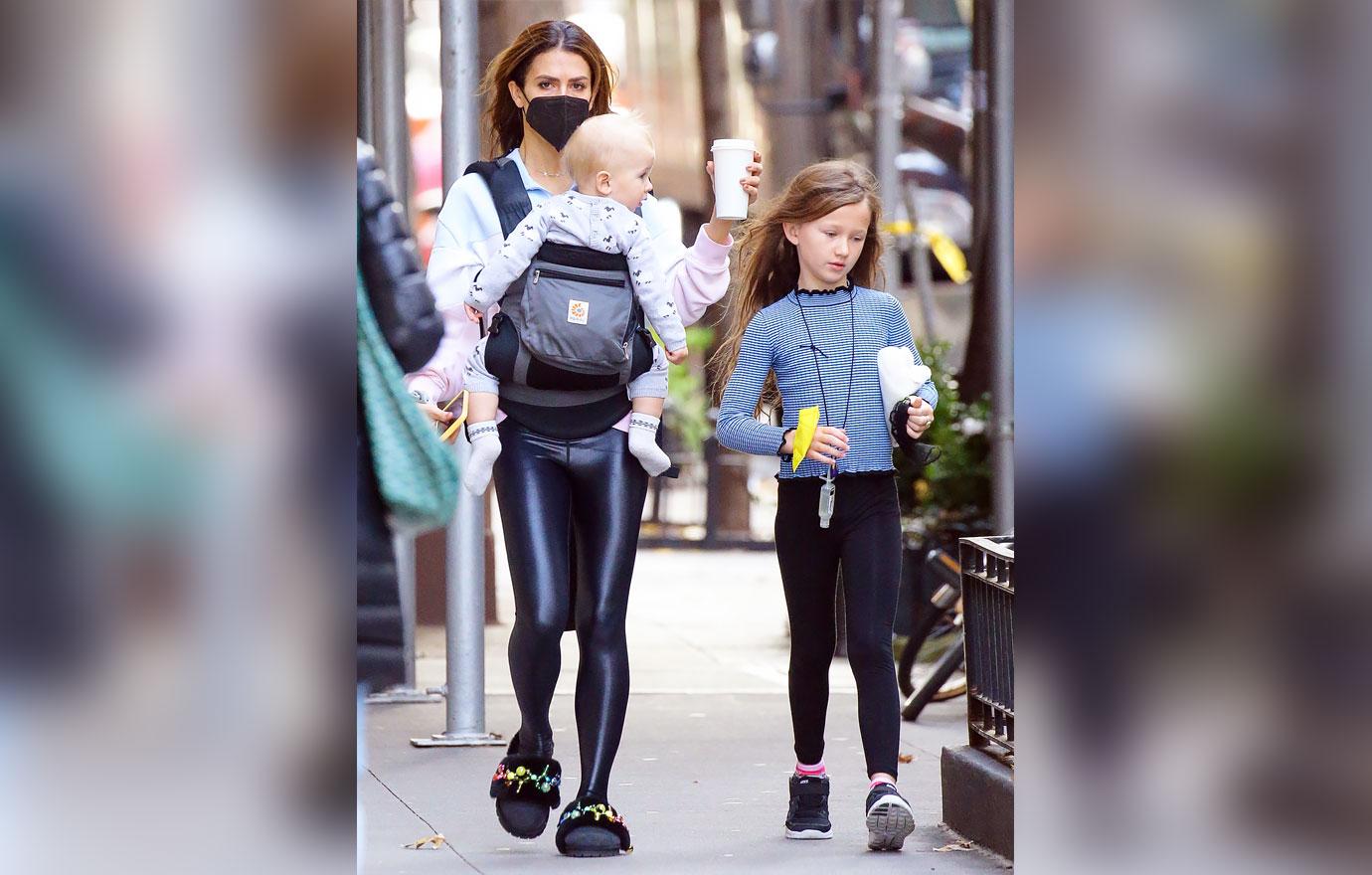 Earlier this week, a New Mexico judge signed off on a search warrant being issued for Baldwin's cell phone. Investigators are working to figure out what happened on the set of Rust.
Baldwin continues to be questioned over his actions on set the day that Haylana Hutchins was killed. The actor was holding a prop gun that went off. Baldwin — who was also a producer on the low-budget western — claims the gun went off without him pulling the trigger.
Article continues below advertisement
The District Attorney has yet to bring criminal charges. However, she has said the actor is not in the clear and charges are possible for anyone involved if they are found to be responsible.
Article continues below advertisement
In the docs, investigators claimed emails between Baldwin and head armorer Hannah Gutierrez-Reed show him asking for a bigger gun. Onset, the gun that went off was a replica of an 1873 Colt 45.
The search warrant was obtained after Baldwin and his legal team refused to hand it over voluntarily. His team told investigators to "acquire a warrant."
Article continues below advertisement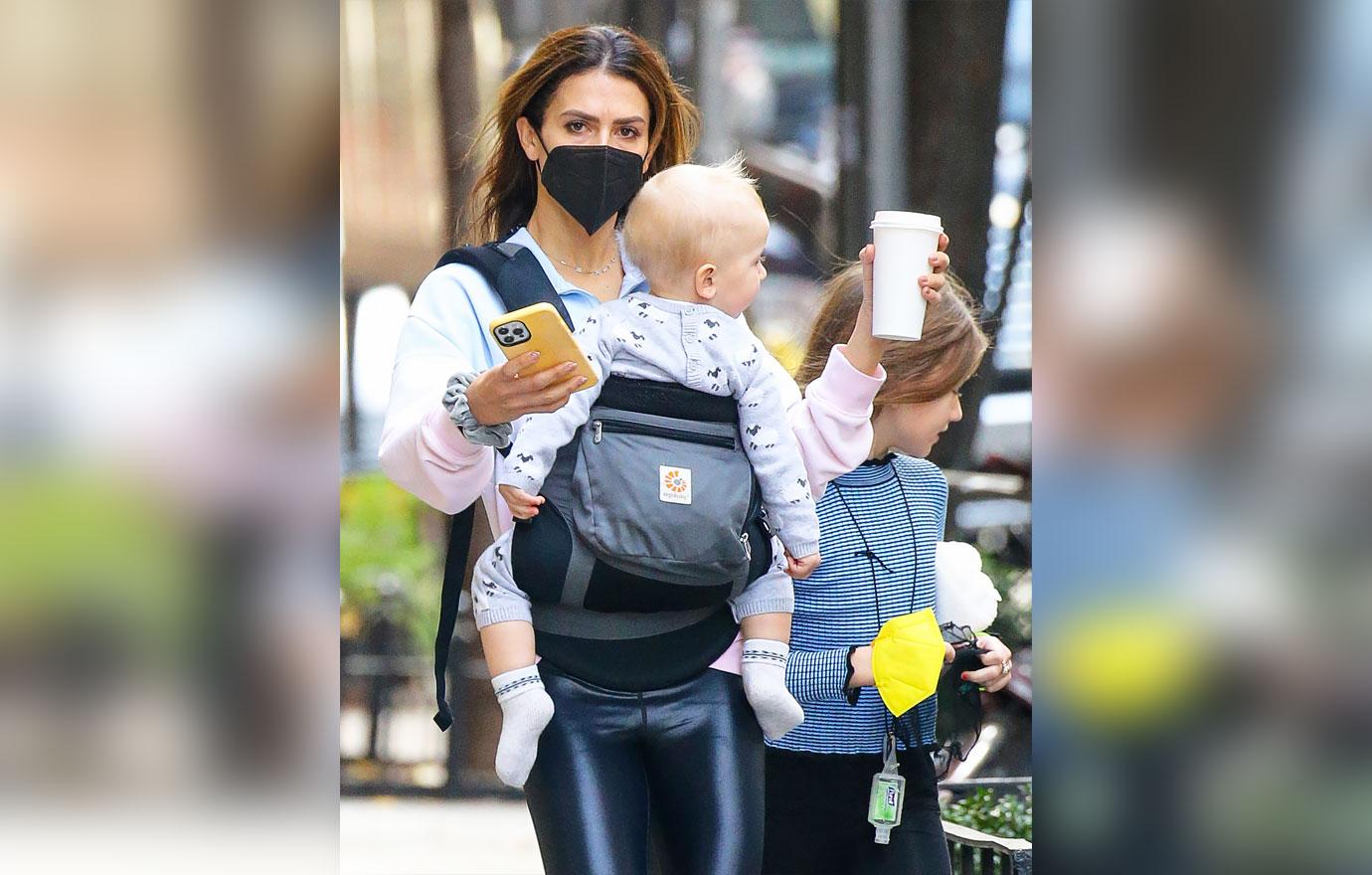 Officials believe the phone contains text messages, call logs and photos/videos that could help unlock answers.
Article continues below advertisement
During his first sit-down since the incident, Baldwin told George Stephanopoulos he was going over the scene with Hutchins before the gun went off. "I'm holding the gun where she told me to hold it, which ended up being aimed right below her armpit, was what I was told," he said.
Earlier this month, Hilaria moaned about being famous and how her husband suffers from being a celebrity. "My husband is suffering from PTSD right now ... not just from what happened recently, but he's been suffering from this for a very, very, very long time," she said on Instagram. "And these people know this. And they want to poke at him and they want to upset him and then they want to create news about this."