Alec Baldwin's Prop Gun Held 'Live Round' When It Went Off Killing One Crew Member & Injuring Another, Union Claims After Devastating Accident On Set
Alec Baldwin's prop gun that killed one crew member and wounded another on the set of his new upcoming movie Rust reportedly contained a "live round."
A union that covers prop masters informed its members about the event in an email on Friday.
Article continues below advertisement
Anthony Pawluc, secretary-treasurer of the International Alliance of Theatrical Stage Employees Local 44, relayed the information, calling the incident an "accidental weapons discharge," according to IndieWire.
"A single live round was accidentally fired on set by the principal actor, hitting both the Director of Photography, Local 600 member Halyna Hutchins, and Director Joel Souza," the email read. "Local 44 has confirmed that the Props, Set Decoration, Special Effects, and Construction Departments were staffed by New Mexico crew members. There were no Local 44 members on the call sheet."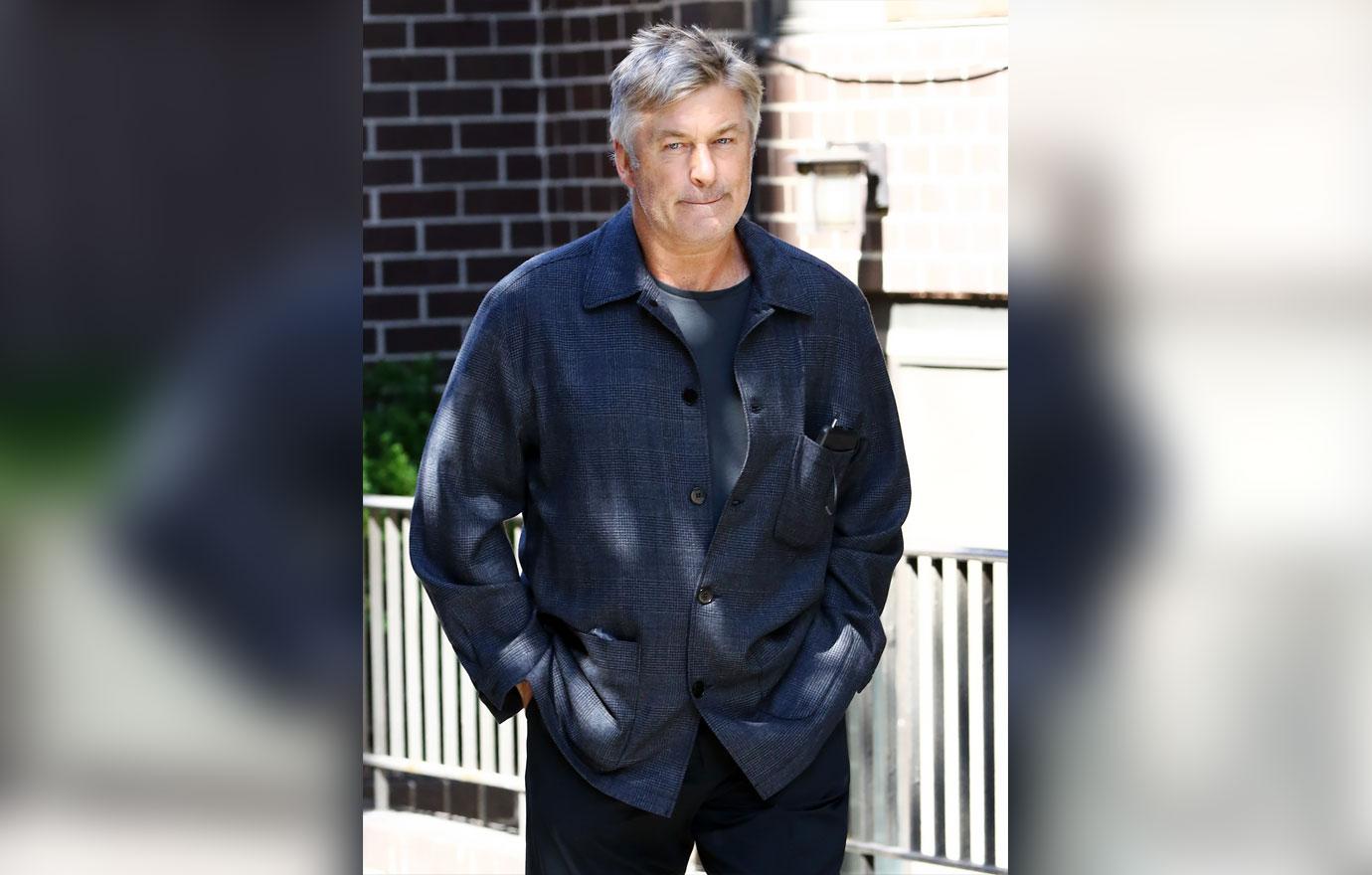 Article continues below advertisement
As RadarOnline.com previously reported, deputies from Santa Fe County Sheriff's Department were called to the film's set at Bonanza Creek Ranch in New Mexico on Thursday afternoon after receiving a report about a shooting.
The sheriff's office later issued a statement, providing details and an update on the situation.
"The sheriff's office confirms that two individuals were shot on the set of Rust. Halyna Hutchins, 42, director of photography, and Joel Souza, 48, director, were shot when a prop firearm was discharged by Alec Baldwin, 68, producer, and actor," the statement said. "Ms. Hutchins was transported, via helicopter, to University of New Mexico Hospital where she was pronounced dead by medical personnel. Mr. Souza was transported by ambulance to Christus St. Vincent Regional Medical center, where he is undergoing treatment for his injuries."
Article continues below advertisement
Baldwin was left confused and devastated following the tragic incident and repeatedly asked why he was handed a "hot gun," which means a firearm with live ammunition. A witness revealed that he allegedly said, "In all my years, I've never been handed a hot gun."
Article continues below advertisement
Following the event, the production was halted immediately. A spokesperson for Rust issued a statement, saying, "the entire cast and crew has been absolutely devastated by today's tragedy, and we send our deepest condolences to Halyna's family and loved one."
According to officials, no charges have been filed regarding the incident, but the detectives will continue to interview witnesses. The investigation "remains open and active."