Alec Baldwin Looks Exhausted While Lugging Giant Fruit Basket On Wife Hilaria's Birthday, One Day After Her 'Food Poisoning Hell'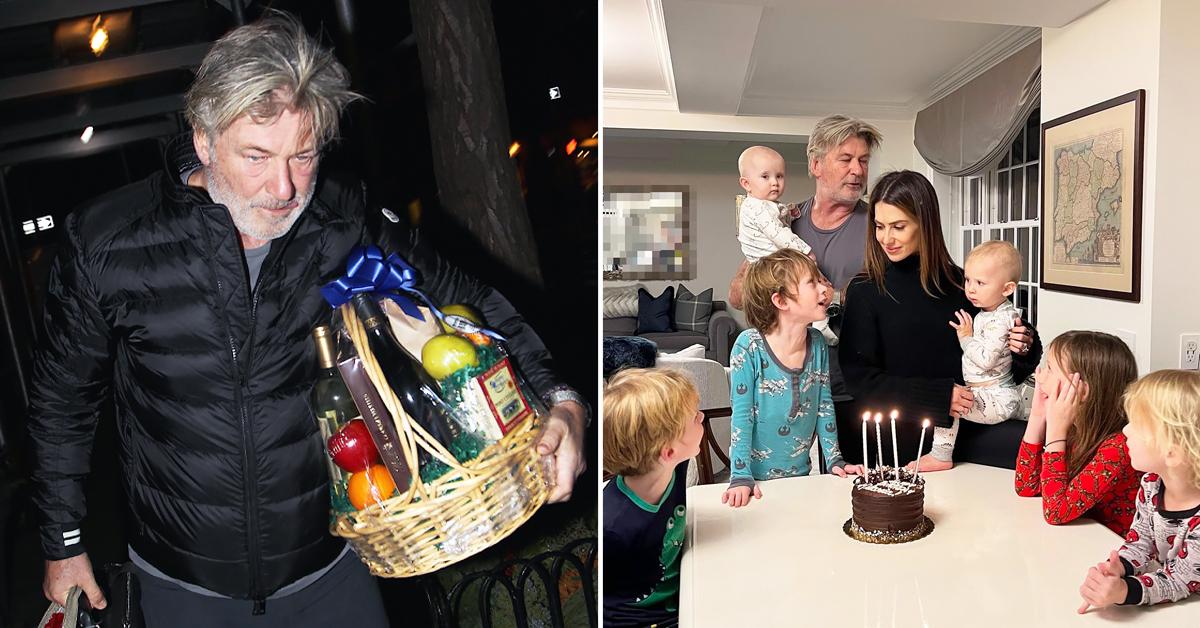 Alec Baldwin has had a rough couple of months, and the embattled actor-producer is having a hard time hiding it.
Spotted Thursday sneaking into the New York City building where he and his family reside, the 63-year-old looked as exhausted and disheveled as ever.
His salt-and-pepper hair was blowing in all different directions, and he had his hands full with what looked like more than he could comfortably carry.
Article continues below advertisement
Among the various grocery bags that Baldwin lugged into the luxury Manhattan edifice was a giant fruit basket filled with a variety of goodies. It just so happened to be his wife Hilaria's birthday, so it's possible the elaborate gift was for her. Would be an interesting choice given that the freshly turned 38-year-old from Boston spent all of Wednesday in "food poisoning hell."
"Had a day of feeling food poisoned blah … so [the kids] took care of me. Meaning I took care of them while laying down," the mother of six wrote alongside a selfie she posted to her Instagram Story.
Indeed, the yoga instructor appeared teary-eyed and totally wiped out as she breastfed her 10-month-old daughter, Lucia, from the couch.
"Obvs changed out the babies … because such is life," she added in a subsequent snap, which showed her breastfeeding her 1-year-old son, Eduardo.
"The big ones came too to snuggle," she made sure to note, going on to add, "They aren't used to seeing me like this. Oh, to be a mother while not feeling well right?"
Article continues below advertisement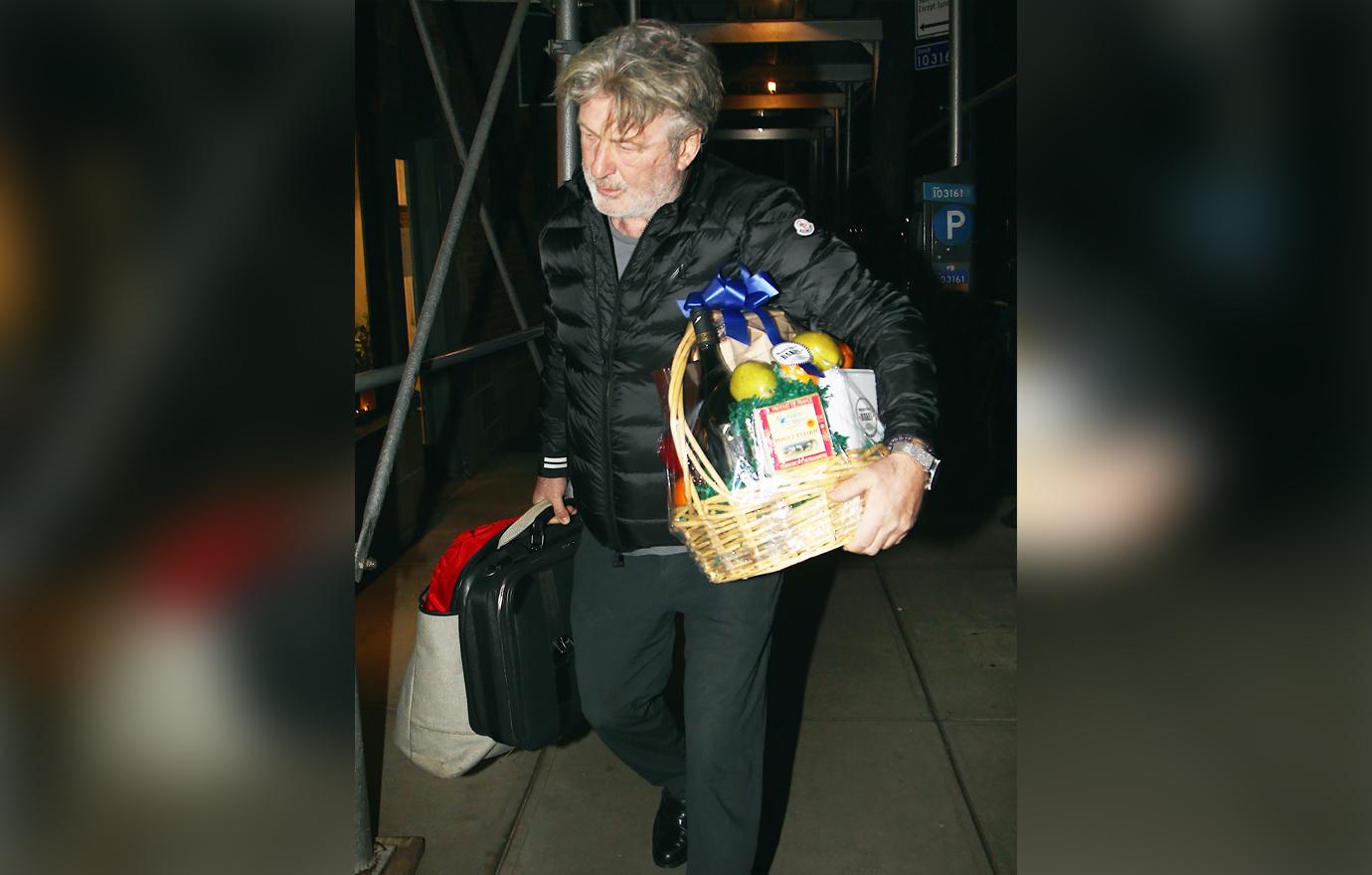 It appears that Hilaria's sickness was only temporary, as she was seen bright-eyed and bushy-tailed the very next day for a quaint birthday celebration at home.
"I told them if they wanted cake they'd either have to look at the camera or stare lovingly at me," she captioned a candid photo showing her husband and all of their children surrounding her and a lit birthday cake. "Marilu chose the camera…Alec doesn't get cake. Here is to 38. Love you all."
Article continues below advertisement
Hilaria joked that she was "going to gain [back] all the weight I lost yesterday with food poisoning in yummy birthday cake."
We wouldn't blame her. That chocolate-frosted masterpiece looked delectable!
Article continues below advertisement
Thursday marked the first birthday celebration either of the Baldwin parents have celebrated since their lives came to a screeching halt in October of 2021.
While rehearsing a scene on the set of his western film, Rust, Alec accidentally fatally shot the movie's cinematographer, Halyna Hutchins. Director Joel Souza was also shot, but he survived.
Alec insists he did not pull the trigger, a scenario many weapons experts believe is impossible given the circumstances.
But the situation is still being investigated by the Santa Fe Sheriff's Office and New Mexico First Judicial District Attorney's Office.
Baldwin, head armorer Hannah Gutierrez-Reed and assistant director David Halls remain at the center of the probe.