Adrian Peterson Arrested For Domestic Violence In LAX On Super Bowl Weekend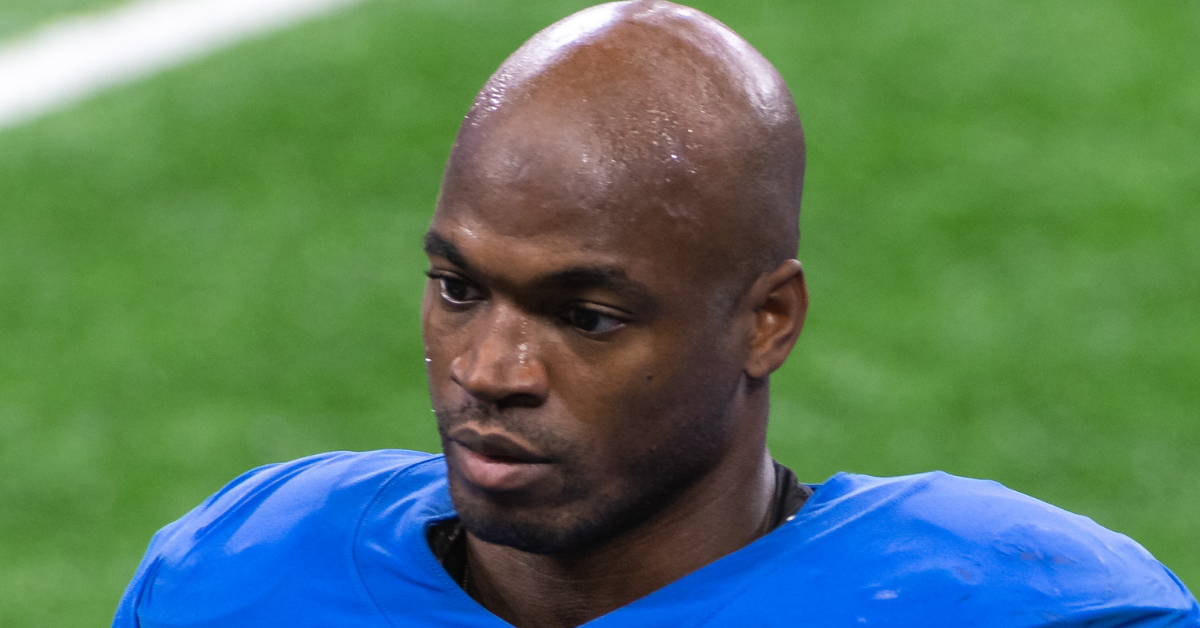 Adrian Peterson is going to be spending his Super Bowl weekend in jail. According to police reports the Seahawks running back was arrested and booked for felony domestic violence Sunday morning.
Article continues below advertisement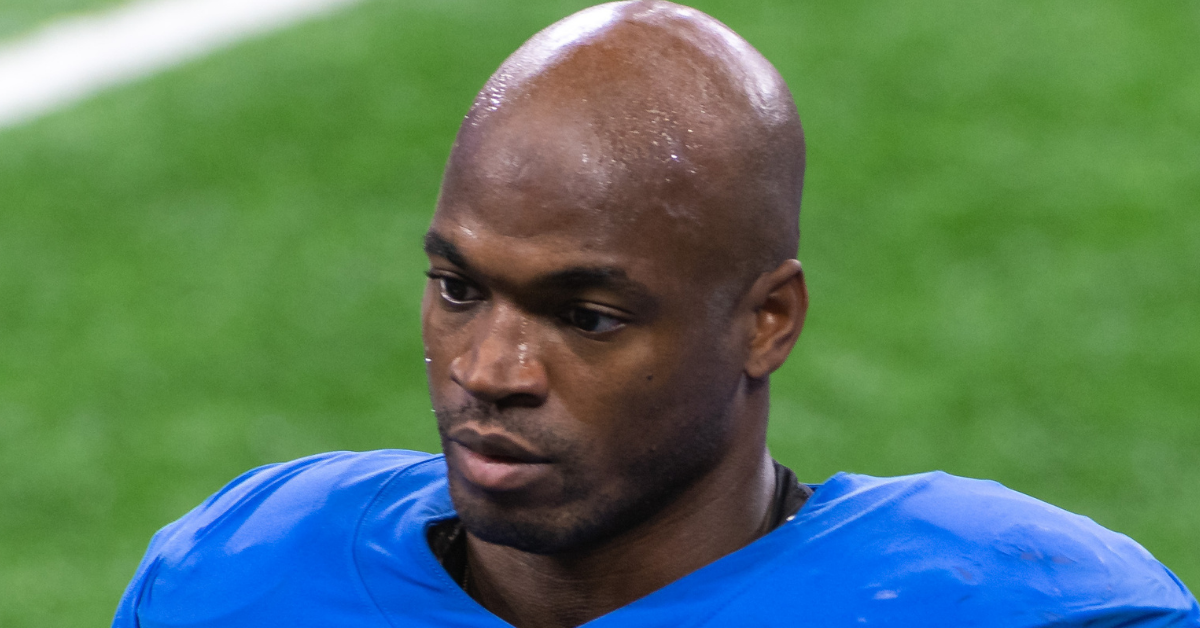 The former football player was leaving LAX with his wife Ashley Brown as they were about to fly back to their home in Houston when police got the call about a disturbance on the plane. The flight was already on its route to take off but had to backtrack back to the gate once the incident went down.
Article continues below advertisement
The Heisman Trophy runner-up was taken into custody soon after a preliminary investigation discovered that Brown seemed to have sustained a small mark on her face. Brown would choose to stay on the flight as it took off after the ex-Viking was arrested for felony domestic violence.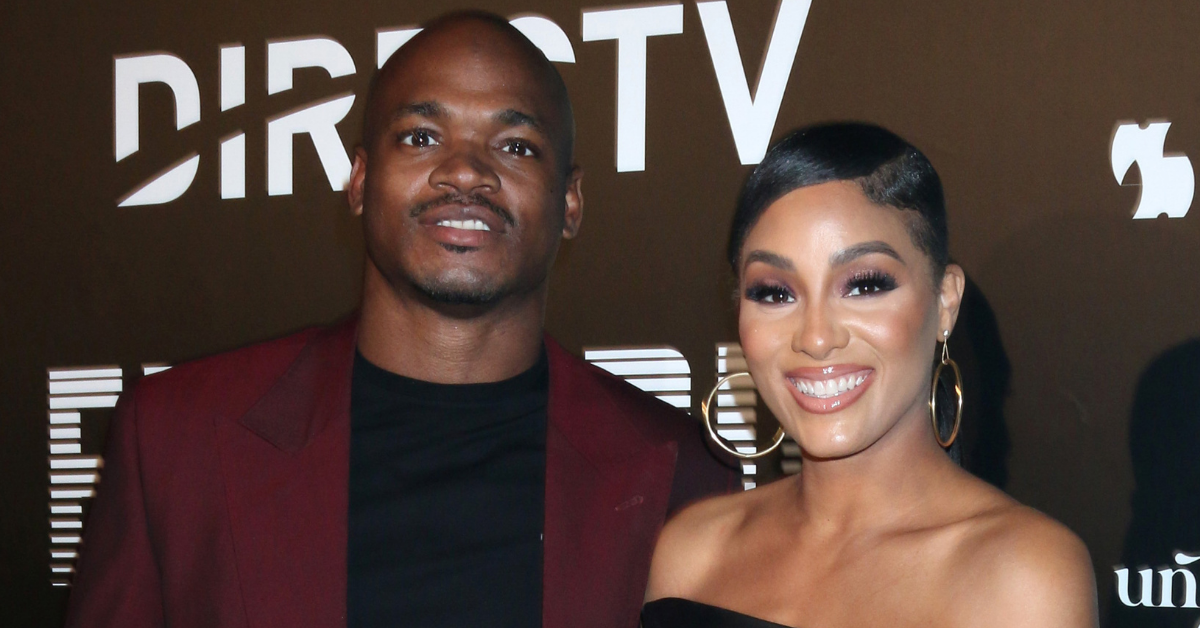 MORE ON:
National Football League
Article continues below advertisement
The two of them were seen seemingly all smiles the night prior at a Super Bowl event put on by DIRECTV. The two were partying it up getting ready for the big game between the LA Rams and the Cincinnati Bengals.
No word as to what happened between the married couple that led to the incident but a rep for Adrian and Ashley told TMZ, "Earlier today Adrian and his wife Ashley had a verbal argument on a flight, and he was removed from the plane. This is a private misunderstanding between husband and wife and we anticipate it will all be resolved shortly."
Peterson was a famed running back playing for several teams from 2007-2021. He's played for the Minnesota Vikings, New Orleans Saints, Washington Redskins, the Detroit Lions and just this past season played for the Seattle Seahawks. Peterson wasn't able to get the Seahawks to the playoffs this year. His contract expired when the teams season ended back in January.
Article continues below advertisement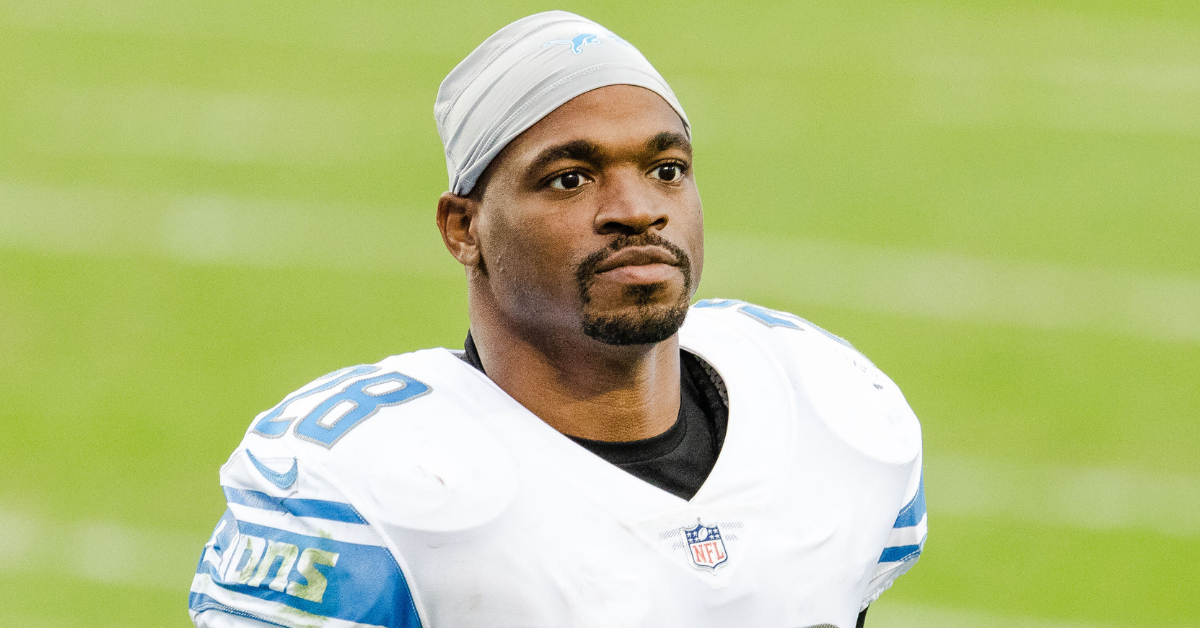 Whether or not the altercation was a misunderstanding, Peterson still remains in a Los Angeles jail cell. Brown is safely 1,300 miles away back in Texas. Peterson will have plenty of time to think about how to say sorry by the time he'll be able to come back home — if the locks haven't already been changed.