Exclusive
Adam Carolla's Already 'Laughing' After Finding New Love Following Split With Wife Of 19 Years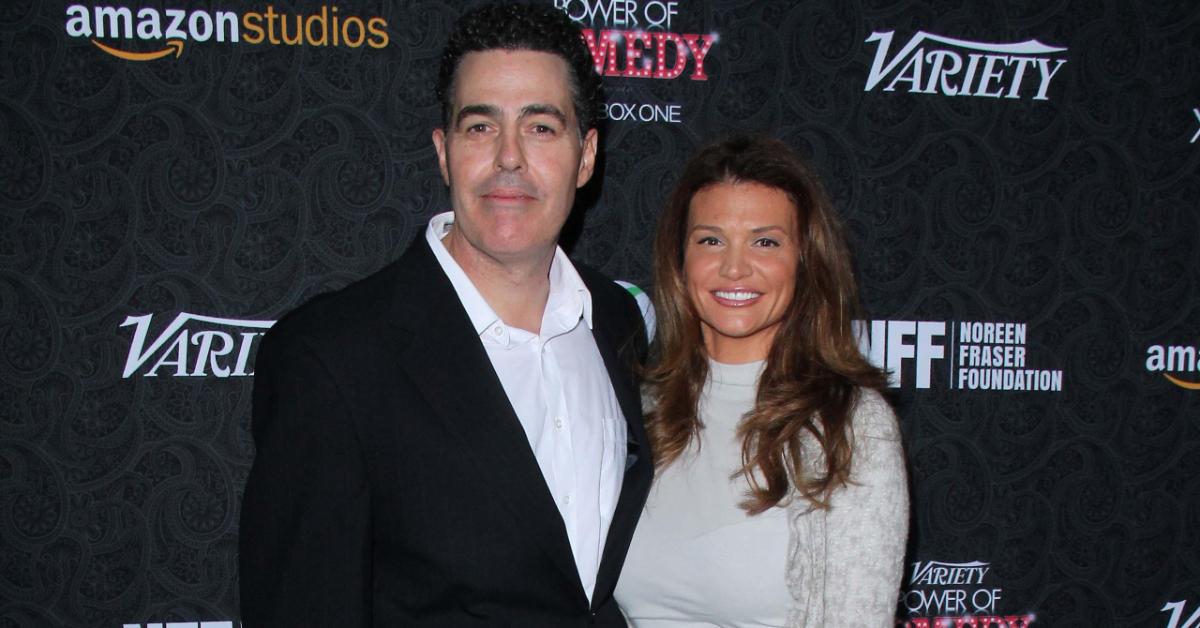 You won't find radio personality Adam Carolla trolling the dating app sites like Ben Affleck and Matthew Perry because he's already found love!
Article continues below advertisement
Despite making the heartbreaking announcement of his split with his wife, Lynette, after almost 19 years of marriage, RadarOnline.com can exclusively report the comedian is already seeing another woman, and she's an attractive comedy writer.
Sources tell us that neither party strayed during their marriage, but Adam had been unhappy in the relationship for a while.
Article continues below advertisement
The comedian is now free to explore a relationship with his mystery woman, who friends say he's been enjoying a platonic relationship with for some time.
Article continues below advertisement
"She was right there in front of him all along for several months, but he saw her more as a shoulder to cry on," they reveal, adding, "one day it clicked that he realized he was interested in her more than just as friends."
From what we're told, Adam is pretty smitten with his new lady.
Article continues below advertisement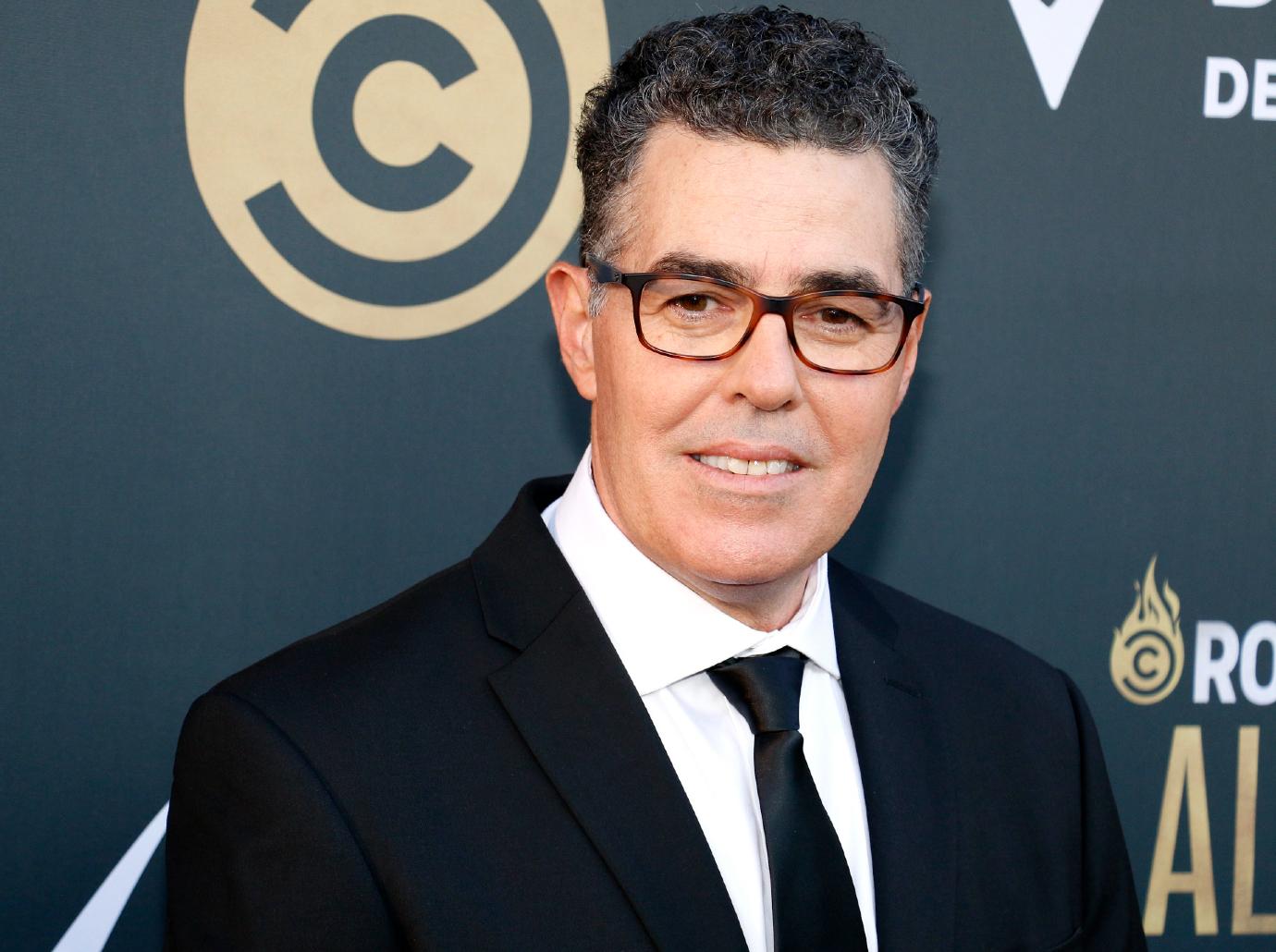 "He said she's the funniest woman he's ever known," our source said, noting that Adam has told friends, "She makes me laugh."
Article continues below advertisement
The 56-year-old star shocked fans with the bombshell divorce announcement on his podcast, the Adam Carolla Show, just two days before Mother's Day.
"We're going to start the show with some sad personal news: Lynette and I are getting divorced," he said. "It's not something that I wanted to get or to do, I'm a product of divorce, Lynette's a product of divorce… No one ever signs up to get divorced."
Article continues below advertisement
The former couple married in 2002 after dating for six years. The soon-to-be-exes share twins Natalia and Santino 'Sonny,' who will turn 15 years old next month.
In addition to their relationship, the duo has a lucrative media and business empire that they built together in 2009.
Article continues below advertisement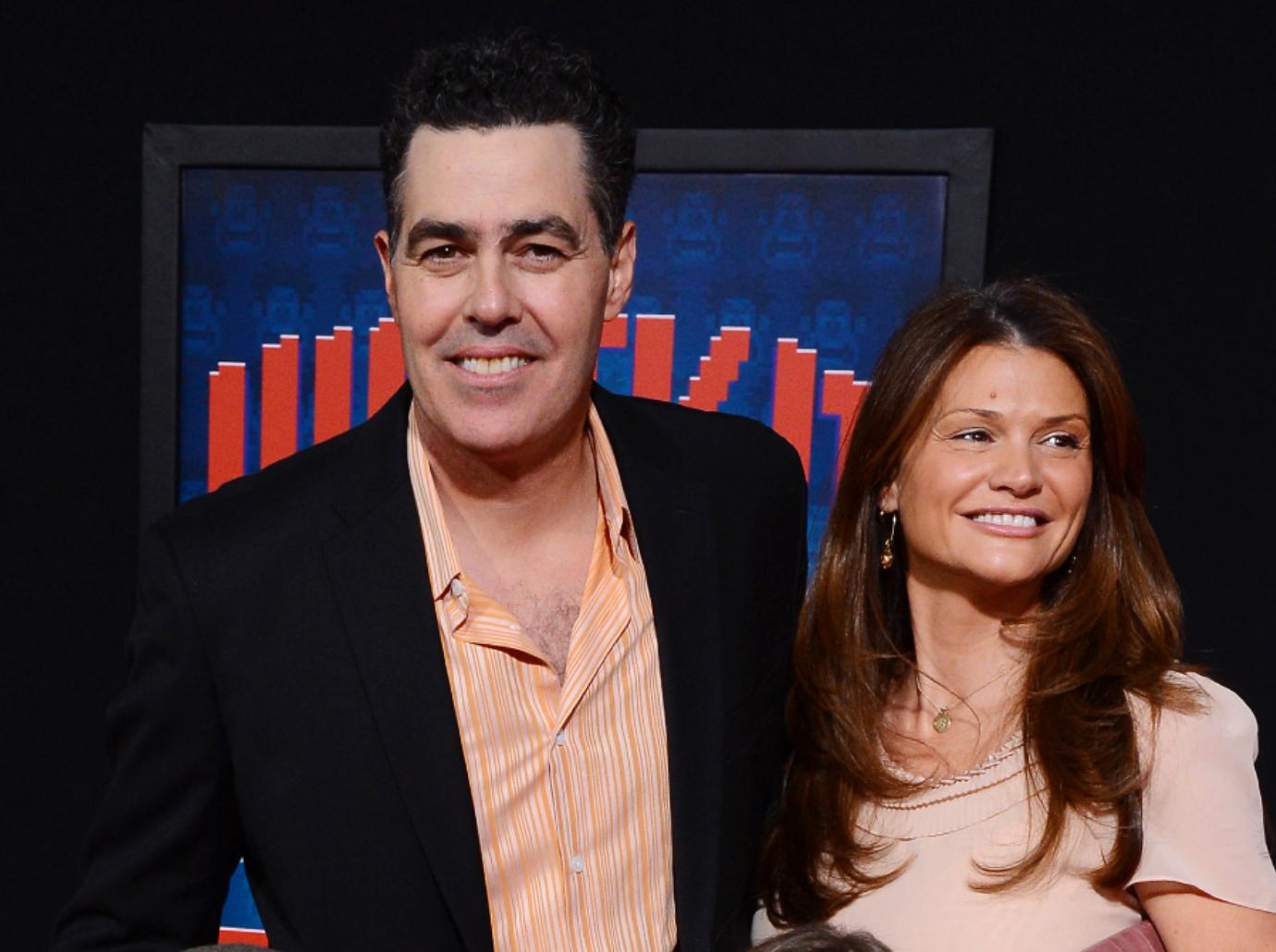 The controversial comedian confided on his podcast that he and Lynette are "very different."
He insisted that their decision wasn't made due to anything scandalous.
Article continues below advertisement
"It's been a difficult time. We've been together for 25 years, we're very different human beings, we have different sets of philosophies, that's for sure. It's not an event, it's not somebody was cheating, it's not chronic gambling or COVID, it's really just two people that were just that different and just had completely different processes and approaches to life and just couldn't meet in the middle somewhere," he revealed.
Article continues below advertisement
"Truth is, Adam tried for months to persuade Lynette to go to marriage counseling with him, but she had no interest in taking those kinds of steps even though they might have saved their marriage. He finally gave up," an insider says.
Lynette is the CEO and Brand Ambassador of Carolla Drinks, which includes Adam's wildly popular "Mangria," a ready-to-pour cocktail.
RadarOnline.com has learned Lynette's tireless devotion to the success of "Mangria" could have been a contributing factor in driving the two further apart.
Article continues below advertisement
"At times Adam felt Lynette was partying too much, mixing business with pleasure all too often," a source tells us.
"While she never neglected their kids, she was out later than he liked for her to be too many nights," they reveal. "By her own admission, Lynette is a night owl, known for staying up until 2 AM, playing Fortnite Solos."
While Lynette hasn't commented publicly about their split yet, Adam had more to say about the end of their over two decades together.
"It's hard, it's a weird thing. Everyone gets divorced — or a lot of people get divorced … but it just never was in my cards. I guess I didn't have it as an option," he said on his podcast.
"My thing was like, whatever isn't working, we'll make it work. But ultimately, if you can't make it work then it's probably for the good, so I'm in a pretty good place."