Exclusive
Aaron Hernandez's Jailhouse Lover Caught On Camera With Drugs Hours Before Arrest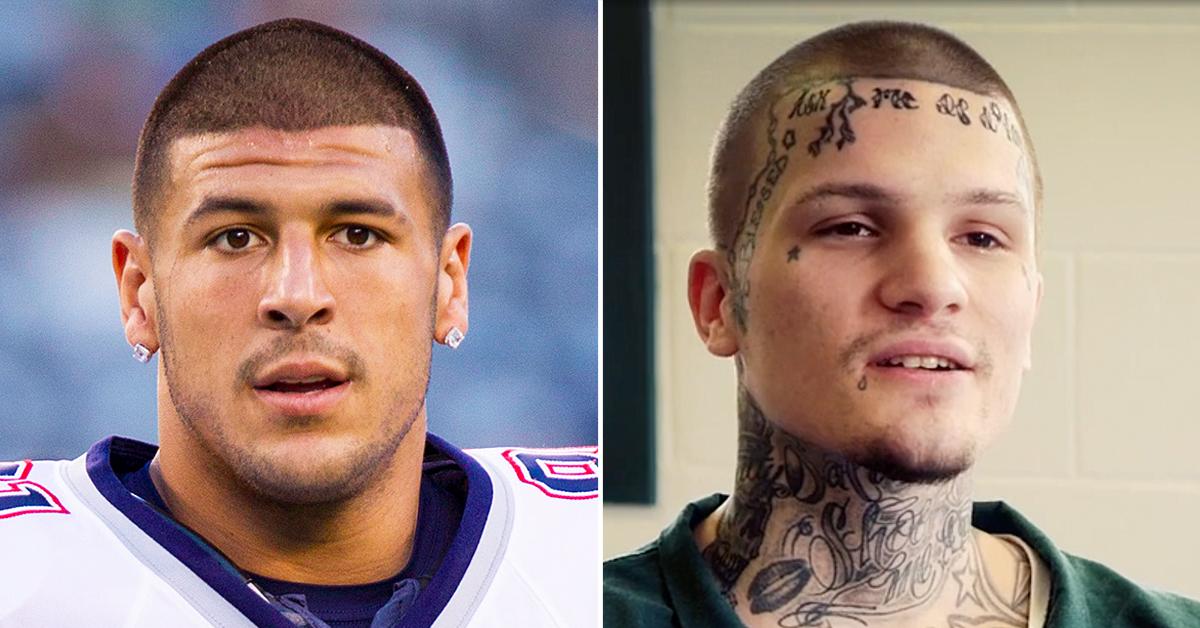 Aaron Hernandez's ex-jailhouse lover was flaunting his criminal-like behavior all over social media just hours before he was taken into custody.
Article continues below advertisement
Aaron Hernandez's ex spent his afternoon in district court but RadarOnline.com has learned that hours before his lockup, Kennedy was caught on camera flashing drugs around.
Article continues below advertisement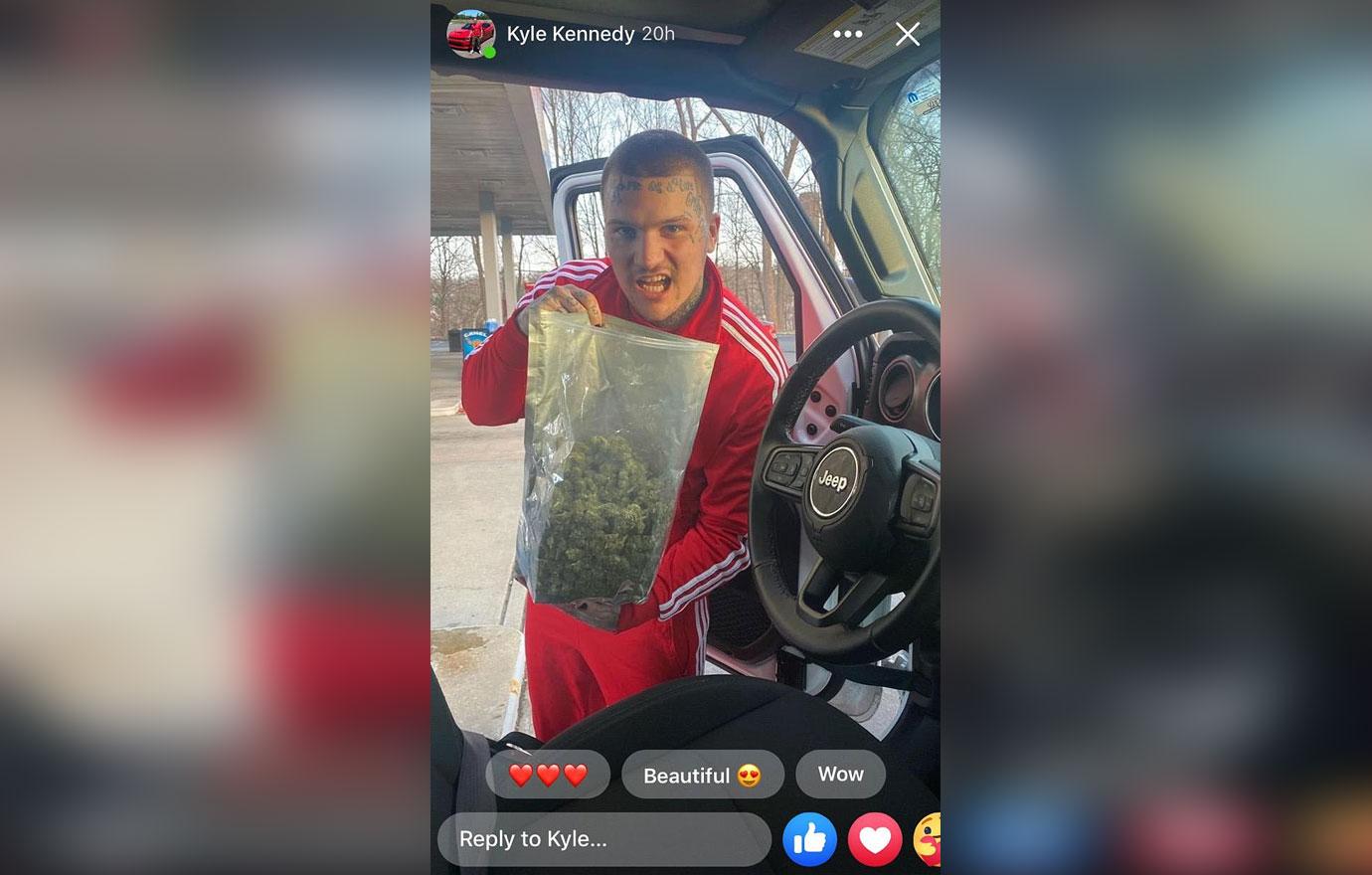 In exclusive photos, the former lover of New England Patriots tight end was seen holding up a large bag of marijuana. Not trying to hide the clear bag at all, Kennedy posed with the container full of drugs while standing on the driver's side of a Jeep Wrangler.
Article continues below advertisement
Wearing what appeared to be a red Adidas tracksuit, Kennedy then attempted to hawk the weed on his Instagram Stories. Telling his followers that "nobody has this," he even listed out his prices!
Addressing his friends in Rhode Island, Massachusetts, New York, and Connecticut, Aaron Hernandez's alleged cellmate turned lover disclosed it's $9,000 for 20 pounds, $5,000 for 10, or $3,000 for five.
Article continues below advertisement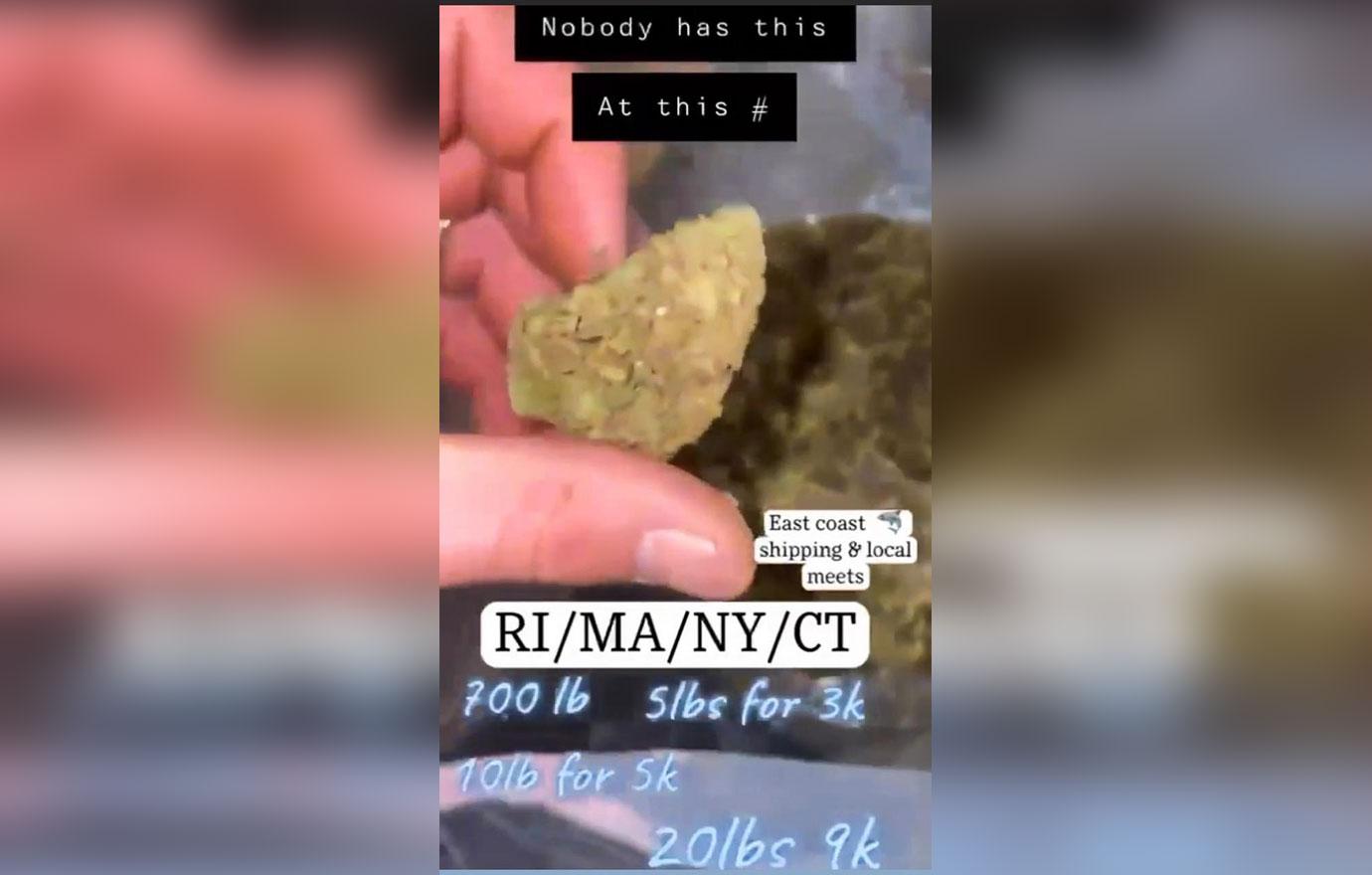 Article continues below advertisement
Kennedy has proudly spoken about his alleged affair with Hernandez in the past. Addressing their close relationship, he went into detail about their everyday life together in the REELZ channel's Aaron Hernandez: Jailhouse Lover Tells All.
Claiming they did "everything together," he called Aaron his "right-hand man." He also claimed the two would "lock in to either cook food or smoke, get high, listen to music, just chill when we didn't want to be around other people… We used to write letters back and forth to each other all day."
Article continues below advertisement
He told REELZ, they didn't just do drugs; they allegedly sold them too. "We sold drugs every day," he said.

It's worth noting that the toxicology report did not show drugs in Hernandez's system at the time of his death.
Aaron Hernandez killed himself by hanging in 2017. During that time, he was serving a life sentence for the murder of Odin Lloyd, who was the boyfriend of his fiancee's sister.