Exclusive
Aaron Hernandez's Jailhouse Lover Arrested On Outstanding Warrant, Back In Slammer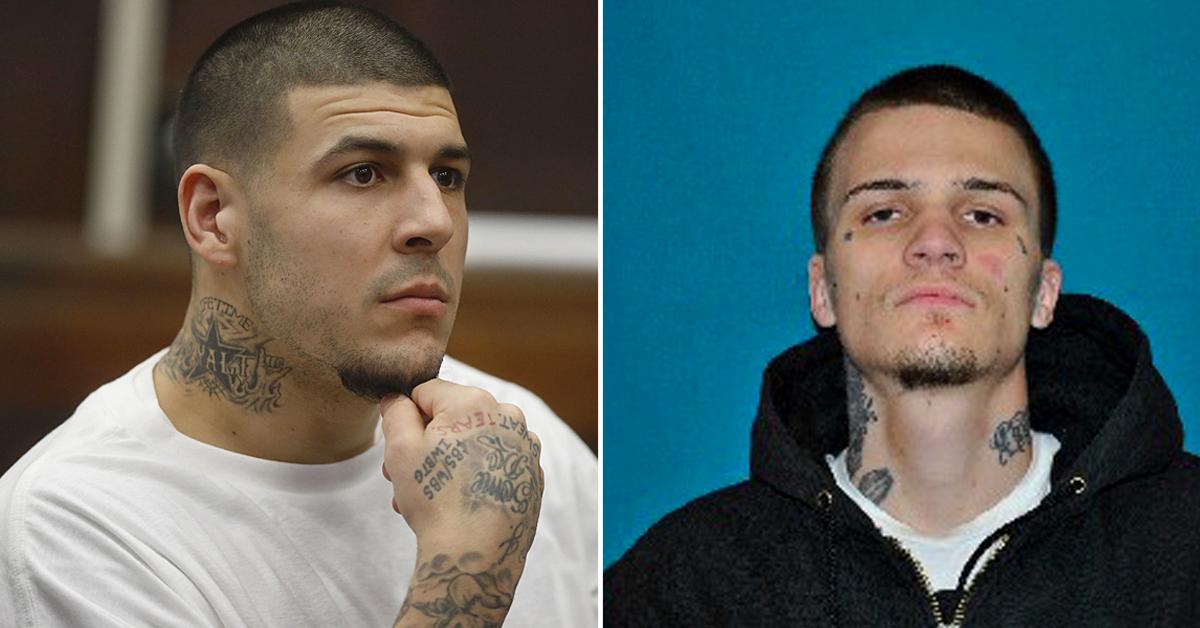 Aaron Hernandez's ex-jailhouse lover has landed himself back in the slammer. RadarOnline.com has exclusively learned that Kyle Kennedy, known for his intimate relationship with the now-deceased NFL player, was arrested on Monday in Massachusetts.
Article continues below advertisement
The Worcester Police Department tells RadarOnline.com, the 26-year-old was taken into custody this morning for an outstanding warrant out of nearby Northbridge, MA.
After being in police custody for the morning, Aaron Hernandez's ex spent his afternoon in district court.
Kennedy has spoken out about his alleged affair with the late New England Patriots tight end. After Aaron Hernandez was found guilty of first-degree murder and sentenced to serve life in prison without the possibility of parole, he found himself sharing a cell with Kennedy at the Souza-Baranowski Correctional Center in Lancaster, Massachusetts.
Article continues below advertisement
Kennedy spoke out about their relationship after Hernandez killed himself by hanging in 2017. In the Aaron Hernandez: Jailhouse Lover Tells All, on REELZ, he claimed they did "everything together," and even stated that Aaron was his "right-hand man."
He said they would get high together too.
Telling REELZ, the duo would "lock in to either cook food or smoke, get high, listen to music, just chill when we didn't want to be around other people… We used to write letters back and forth to each other all day."
Article continues below advertisement
Kennedy also claimed they weren't just doing drugs. "We sold drugs every day," he said. According to toxicology reports, Hernandez had no drugs in his system at the time of his death.
Hernandez was serving a life sentence for the murder of Odin Lloyd, who was the boyfriend of his fiancee's sister.