50 Cent Has Shocking Reaction To Photos Of Diddy Hanging With His Baby Mama Daphne Joy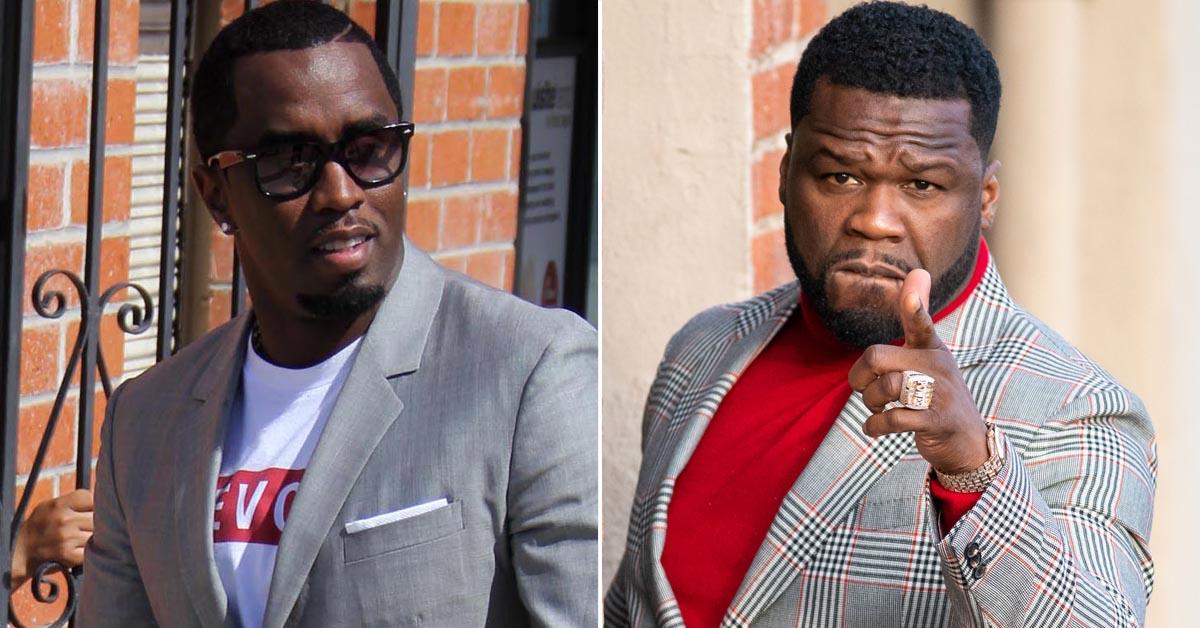 If there were ever an award for most absurd, hilarious, questionable and feud-inducing social media posts, Curtis James Jackson III – otherwise known as 50 Cent – would win every time.
Article continues below advertisement
The 45-year-old rapper, producer, mogul and professional troll took to Instagram Friday after photos of fellow rapper-producer-mogul Sean "Diddy" Combs, 51, appearing to be hanging romantically with the former's ex-girlfriend and baby mama, Daphne Joy Cervantes Narvaez, 34, made their rounds on the internet.
Dropping first an eyeballs emoji (you know which one), Fifty wrote alongside one of the paparazzi images he encountered: "Nah me and puff fight over business sh-t. If he like the girl, he like the girl [another eyeballs emoji] I don't give a f--k!"
Article continues below advertisement
*Eyeballs emoji* Glad he cleared that up!
We've reached out to the mother of 8-year-old Sire Jackson (Fifty's son with Daphne) to see how she feels about her ex's interesting reaction…and to see if she'll confirm or deny the dating rumors with Puff.
Article continues below advertisement
This wouldn't be the first time an apparent beef between the rappers has made headlines, though. Rumblings of tiffs including spats over vodka brands and explosive allegations that Diddy was rumored to be indebted to the Black Mafia Family have accompanied the hip-hop legends' careers for over a decade.
Article continues below advertisement
The interesting thing about this particular purported feud, though, is that 50 Cent has been dating his 25-year-old girlfriend, Jamira "Cuban Link" Haines, since 2019. He even gave her a Mercedes Maybach truck reportedly worth close to $250,000 for Christmas! So why should he care what his ex is doing? Because he can't resist beefing with people online, that's why.
But there could actually be other reasons, which is why we've reached out to him for comment.
Neither Puff nor Daphne have responded to Fifty's post or commented on the matter publicly.
Article continues below advertisement
As for the photos in question – they appear to show Diddy and Daphne on vacation at what looks to be a resort. Photographers even reportedly spotted the two holding hands!
Diddy, like Daphne, has not yet responded to RadarOnline.com's request for comment.