Festival Fun Wedding! Country Star Tyler Rich & Actress Sabina Gadecki Marry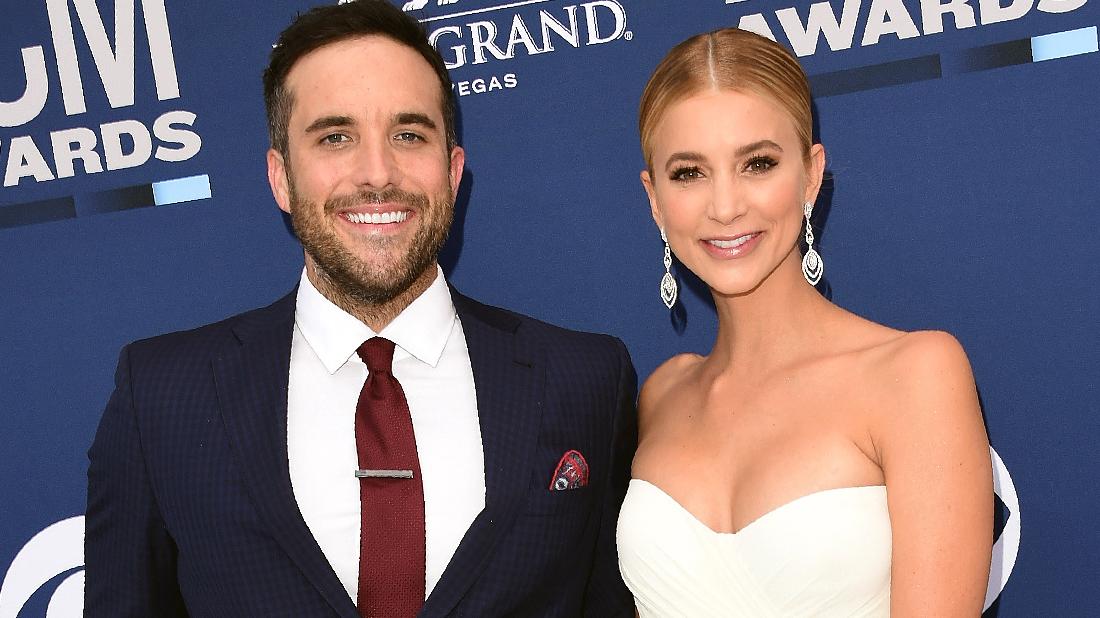 Congrats are in order for newlyweds Tyler Richand Sabina Gadecki.
On Friday, September 20, the hunky country singer and blonde actress tied the knot in Murfreesboro, Tennessee with 275 family and friend as guests.
The lavish ceremony was held at the Saddle Woods Farm, a venue particularly chosen for the hospitality demonstrated by its owners,Jayne and Gary LeGate.
"They invited us in for dinner with their family during the holidays when we visited the venue," the couple told PEOPLE before the wedding. "We were sold right then and there."
Article continues below advertisement
The location was also fitting for the event's festival theme, inspired by their very first encounter at the Stagecoach country musical festival in India, California back in May 2016.
"We met at a music festival and spend so much of our time together on the road at shows and festivals," Rich, 33, and Gadecki, 36, said. "So we wanted to throw a festival-themed wedding so our guests could take a step into our lives for a night."
With the assistance of their wedding planner, the farm was beautifully decorated with pampas grass, lights, vintage rugs, teepees and couches. Tables were named after music festivals and signs were placed around the barn to guide the guests and help them "find their festival friends."
Among the 12 bridesmaids, clad in bohemian dresses from Jenny Woo, was Ayesha Curry. As for Rich's 13 groomsmen, including professional fisher Aaron Britt, they were styled by Justin Alexander.
Article continues below advertisement
The bride wore a Galla Lahav designed dress as she and her beau, who looked dapper in a charcoal suit by Italian designer Boglioli, exchanged personally written vows to each other. Close friend Ambrosio "Boskie" Lopez joined them in holy matrimony.
In addition to the decor, the couple ensured the music and food were in alignment with the festival theme. They made sure the tunes were "not your traditional wedding music, but the music you hear when you go see your favorite bands at a festival." They even recruited Ashley Campbell to perform live at the cocktail hour, while adding a Nashville element to the night.
The bride, however, did choose to keep up with the tradition when it came to the concept of incorporating "something old ( her mother's veil) something new, something borrowed (her jewelry) and something blue (a brooch)" in her ensemble.
The reception featured "food truck style eating," with a menu that included a pierogi bar, slider station and "meat and two" station along with a donut wall and cake for dessert. The alcohol was personally chosen to represent the couple and the city of Nashville. Lagunitas IPA beer and wine from Brasswood Cellars in Nappy Valley stood for Rich's California roots, while Gadecki represented her Polish roots with Big Machine Vodka. As for a symbol of Nashville, Clayton James whiskey was the choice of the night.
Article continues below advertisement
A cigar bar and flower crown cart were also added to the set up.
The love birds shared their first dance and "I love you's" as newlyweds to the sounds of Coldplay's "Yellow," while the likes of Jon Pardi, Entourage's Jerry Ferrara and his wife, Breanne Racano Ferrera, UFC fighter Anthony Pettis, actor Dylan Playfair, Sirius XM's "The Highway" host Mary Carlisle Young, and model Ubah Hassan looked on.
NBA players Dorell Wright and Biedriņš, Stephen Curry, Seth Curry and his wife Callie Rivers-Curry were also in attendance.
"I'm so excited to build a life together from scratch," Rich said about his nuptials. "To know that decades from now when there is an entire new generation beneath us, that it all started back in September 2019 when we kissed and said, 'I do.' It's a really beautiful thing."