Tristan Thompson Flirts With Ex Khloe Kardashian In Anna Nicole Smith-Inspired Photos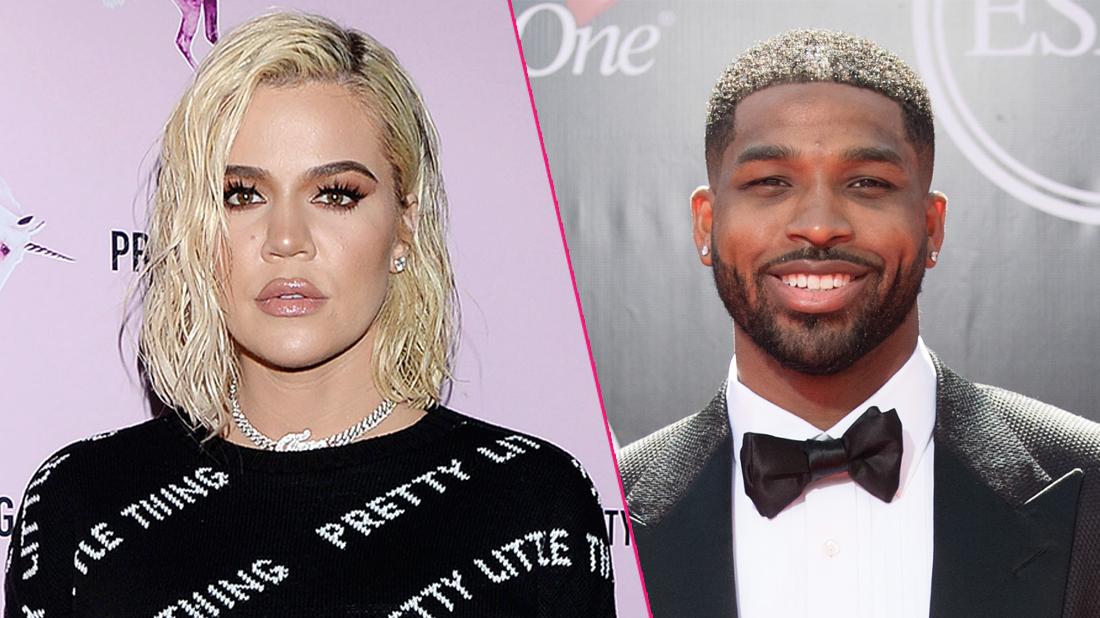 Tristan Thompson seems to want to get back into his ex Khloe Kardashian's good graces, RadarOnline.com can confirm.
On Saturday, September 21, the Good American model posted a group of photos where she channeled the late Anna Nicole Smith from a vintage Guess campaign.
In the photos, she rocked Smith's signature curly blonde bob, nude makeup and a denim top as she smized at the camera.
Among the many comments glorifying her look, sweet words from her NBA ex happened to stand out.
Article continues below advertisement
"Perfection," the 28 year old wrote followed by a heart-eye emoji. The comment has since been deleted.
Readers know Tristan's multiple cheating scandals resulted in their breakup, but his hookup with Jordyn Woods nearly seven months ago was the ultimate betrayal. The basketball player has since made a few attempts to earn his way back into the reality star's heart.
Less than one month after the news broke, RadarOnline.com exclusively reported he was "trying desperately to win her back!"
"Khloe is telling her family that Tristan wants her back and he won't stop sending her gifts," a source said at the time.
"Tristan is telling her that he is still madly in love with her and that he is really sorry for what he did."
Then, in June, the father of two posted a loving tribute to Khloe in honor of her 35th birthday.
"You are the most beautiful human I have ever met inside and out," he began.
Article continues below advertisement
"Thank you for being an amazing mommy to our princess True. She is blessed to have someone like you to look up to. I wish you nothing but more success and sending you positive blessing your way. Enjoy your day Koko," the NBA star wrote, ending the message with a red heart emoji.
RadarOnline.com also recapped the first episode of the 17th season of Keeping Up with the Kardashians where Khloe admits that the Cleveland Cavaliers star sent her "countless amounts of flowers, calls, and texts," but she avoided him at the time to prevent a "screaming match" from happening.
When the two finally met ahead of True's first birthday bash, she claimed he tried to kiss her. She also said he told her True "looked great," but that she "looked even better."
"Sometimes I feel like if I give an inch, he'll take a mile and take my kindness for weakness," she expressed on the show.
Though Khloe has gone back and forth in contemplating her future with her ex, RadarOnline.com recently reported she spent her summer practicing self love and self care.
"This summer I have been focused on ME," the 'KUTWK' star wrote. "Me from within. Mind. Body. Soul. "She ended the caption with the hashtags #focused, #advanced and #strength.