'Silicon Valley' Star Thomas Reveals Swinging Has 'Saved' His Marriage To Wife Mollie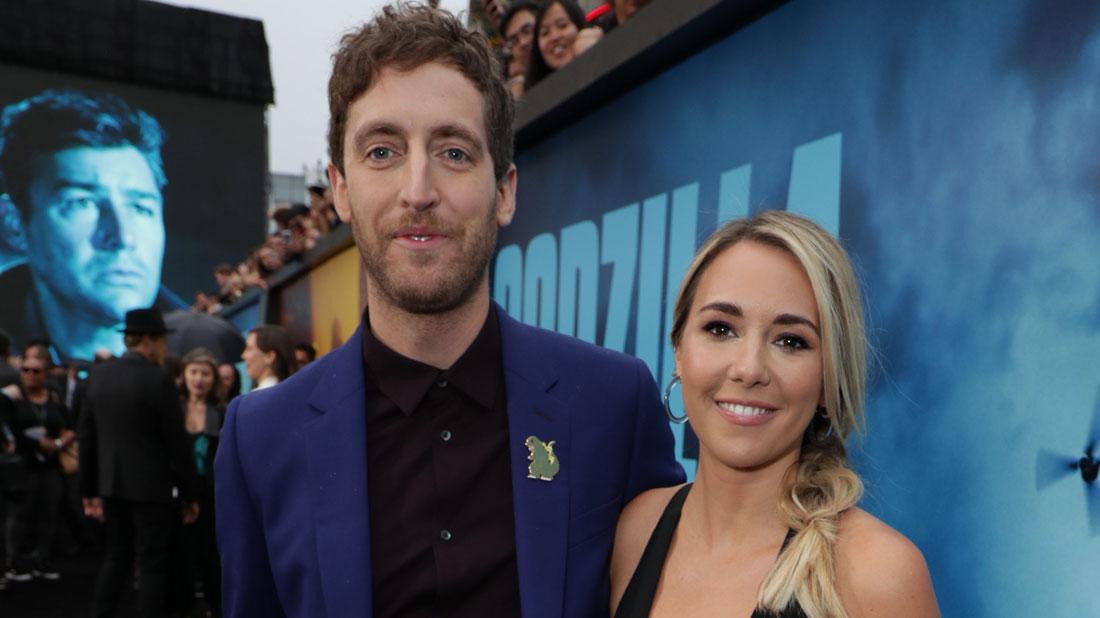 Silicon Valley star Thomas Middleditch just revealed the one thing that saved his marriage to wife Mollie Gates: swinging!
In an interview with Playboy, Middleditch, 37, admitted that he asked Gates, 32, for an open relationship following their 2015 nuptials.
"Only after I got married was I like, 'Mollie, I'm sorry, but we have to get nontraditional here,'" Middleditch said. "To her credit, instead of saying, 'F**k you, I'm out,' she was like, 'Let's figure this out.'"
Article continues below advertisement
"To be honest, swinging has saved our marriage," Middleditch said, confessing, however, that it has caused tension between the two.
"We have different speeds, and we argue over it constantly, but it's better than feeling unheard and alone and that you have to scurry in the shadows. By the way, it's now called being 'part of the lifestyle.' The term swinging is old," Middleditch said.
And while Middleditch said he "self-deprecatingly call myself a pervert," he said that's not why he got into swinging. The fact is, he said, "I just like it. I'm sexual."
Though he always thought of himself as a romantic, he told Playboy "that stuff fades way.
Explaining how he and Gates manage "the lifestyle," Middleditch said "For anything sexual — whether in terms of sex act or identity or kink — you want to know where the walls of the box are. Mollie and I have created our own rules and compared to most of the people we've met who do this kind of s**t, our rules are strict."
"I'm gas, and she's brakes," he admitted, adding that they constantly check in with each other and give each other boundaries they are comfortable with.
While Gates is much more private than Middleditch when it comes to talking about their swinging, the two are currently writing a comedy series about their wild lifestyle!