Pre-Wedding Fireworks! Orlando Bloom Admits He Battled Katy Perry Over His Young Son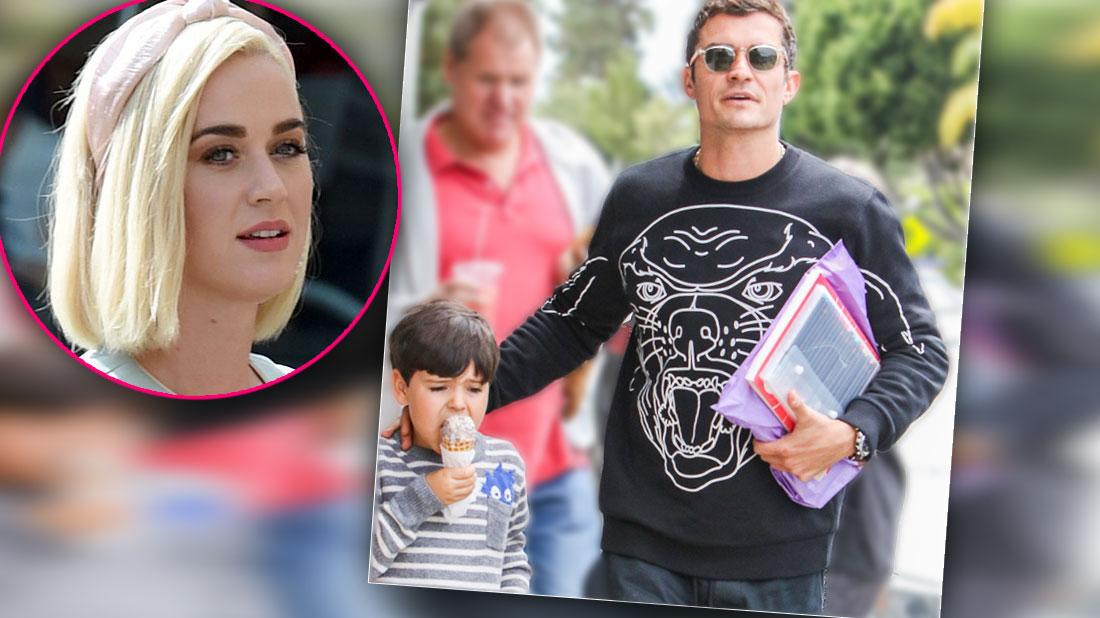 Orlando Bloom and Katy Perry encountered some major growing pains in the beginning of their relationship when the singer had trouble adjusting to his young son!
The actor admitted on the Howard Stern Show that at first everything was just about merging their "crazy" schedules so they could "try to find time to have fun."
But Bloom, 42, revealed those good times turned tense when Perry, 34, had to get used to Flynn, his 8-year-old son with his model ex, Miranda Kerr.
Article continues below advertisement
"When you have a child, you realize you're not the most important person in the room. It crushes your ego. And you go, 'Oh, wow.' So it re-frames everything," Bloom told Stern on the Sept. 4 broadcast.
"Katy is still the most important person in her room," he explained of Perry's initial inability to understand that for Bloom his boy would always be the number one priority.
"So having a child for me changed all of that, so I was in a different head space. And she had to kind of work into getting her head into a headspace that felt like 'ok, partnership and stuff,'" he continued.
"We live very singular lives and we can get wrapped in that," Bloom said, adding, "To begin with..Katy didn't like that but to her credit she has a great relationship to my son. I mean she's like a kid so she's unbelievable to kids."