New 'RHONY' Star Leah McSweeney Once Sued NYPD For Brutal Beatdown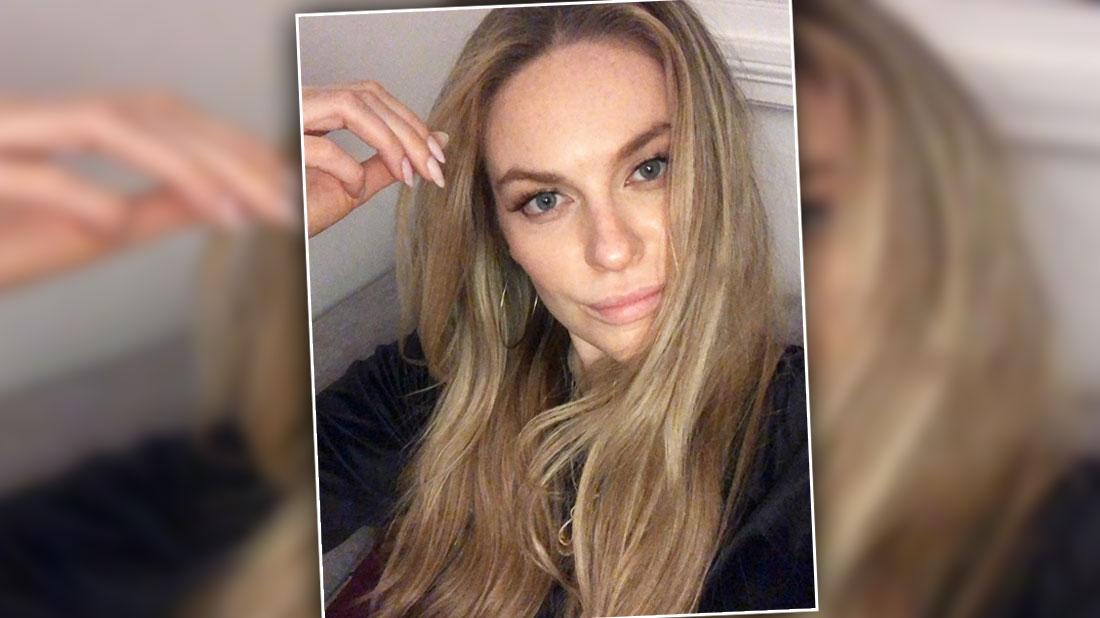 Leah McSweeney has been spotted bringing drama to The Real Housewives of New York during filming for the upcoming season. But scandal followed McSweeney way before she was cast for the Bravo show, as RadarOnline.com can exclusively reveal she accused New York City Police Department officers of beating her up in a bombshell lawsuit.
In court papers obtained from New York District Court, McSweeney, 37, sued the City of New York, the NYPD, the Commissioner of the NYPD and four officers on October 5, 2004.
Article continues below advertisement
In the complaint, she explained how she was "lawfully" standing outside of the Hammerstein Ballroom on July 4, 2002 with her then-boyfriend Daniel Leff and other friends.
She continued that as she kissed her boyfriend goodbye, she felt him "being rapidly pulled from her by several individuals, whom she recognized to be uniformed police officers."
"Plaintiff next saw several police officers pulling, dragging, and repeatedly striking Mr. Leff several feet in front of her," the court papers claimed. "Plaintiff, who had been holding a small, near-empty or empty plastic water bottle, excitedly hoisted said plastic bottle in the air… the bottle landed in the vicinity of the police officers who were assaulting Mr. Leff."
She claimed one of the officers lunged at her and "struck her in the face with his fist and/or some other object, causing injury, including, but not limited to a fractured tooth, bruises and contusions."
McSweeney then accused the three officers of "assailing Plaintiff with profanity and threats of physical force."
"Plaintiff was thereafter physically forced into a patrol car with Mr. Leff, where she was subjected to continual verbal abuse from the Police Officers," the complaint claimed. "She was then taken to a Police Precinct, further reviled, threatened, and humiliated by Superior Officers and Police Officers, fingerprinted, processed as a common criminal, placed in a holding call, and detained for 8-10 hours at a Midtown South precinct."
Article continues below advertisement
She was transported to Central Booking, then to another precinct for further questioning by officers.
McSweeney was later sent to Bellevue Hospital, where she claimed that "without explanation or reason," she was "handcuffed to a chair in the emergency room of the psychiatric unit for several hours."
"Upon information and belief, Plaintiff was thereafter arbitrarily, illegally, reprehensibly, with total malice aforethought, charged, under penalties of perjury, in a Misdemeanor Complaint in the Criminal Courts of the City of New York with crimes of Obstructing Governmental Administration and Disorderly Conduct," the court papers read.
In September of 2002, she was exonerated of all charges, as was her then-boyfriend, she claimed.
The Married to the Mob clothing line founder claimed being "wrongfully confined to a holding cell" led her to suffer "extreme physical and emotional distress."
She asked for $1 million dollars in punitive damages and $3 million dollars in special damages.
The City denied the allegations and claimed, "any injuries alleged to have been sustained resulted from Plaintiff's own culpable or negligent conduct and was not the proximate result of any defendant City."
Article continues below advertisement
McSweeney was also spotted fighting with cast member Tinsley Mortimer at the event.
"It's my choice," she was heard saying to McSweeney. "You jumped down my throat!"