'Little People' Tragedy: Amy Roloff's Mother Patricia Knight Dead At 86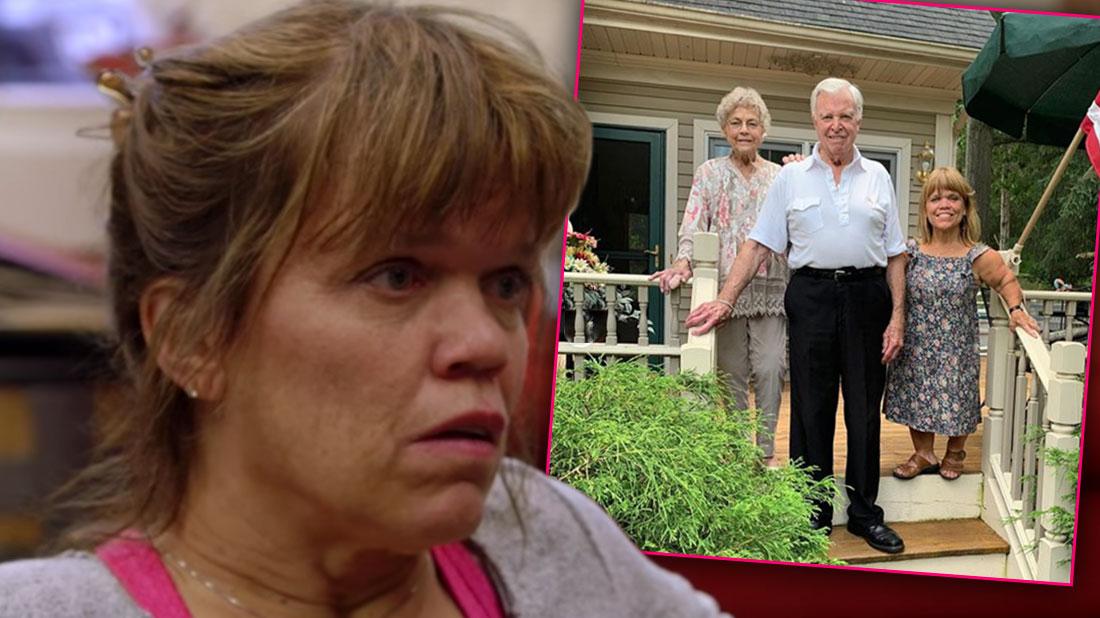 Little People, Big World star Amy Roloff's mother has died, RadarOnline.com can exclusively report.
According to her obituary, Patricia Knight passed away on September 24 in a Michigan hospital with her husband of 67 years, Gordon G. Knight, by her side. She was 86 years old.
Patricia's health had been declining, and she was hospitalized recently, Amy, 55, previously told Instagram followers.
The reality TV star made several visits to her hometown of Gregory, Michigan to spend time with her mom in recent months.
Article continues below advertisement
"I'm so bummed my mom couldn't come home yet but needs to stay in the hospital a little longer so they can take care of an infection in the bone of her finger still," Amy wrote on June 11. "Her heart is weak but she is doing well considering. I was sad to have to leave already to come back home."
In August, during Amy's final visit before her mom passed, she admitted to taking the time to cherish the moment with her parents.
"This time the moments meant so much more — maybe because I'm not so sure when the next time I'll get to share a day, a conversation, a meal ... with my Mom and Dad." She wrote. " As I get older and look back and see how much time has gone by to how many days I have to look forward to - not so much the # of days but more in being sure I'm grateful for the moment I have right now."
Patricia, who made several appearances on LPBW over the years, is survived by her 90-year-old husband and three children: Katherine, Roger and Amy.
Article continues below advertisement
A memorial service will be held in late October, and it appears likely Amy and her children Jeremy, Zach, Jacob and Molly will attend.
Though Amy did not announce the tragic news to fans, she did hint at a recent tragedy affecting her famous family.
"It's been a tough week after hearing sad news," Amy wrote in an Instagram post on Monday, September 30.
The sad news comes just one week after Amy became engaged to her boyfriend of three years, Chris Marek.
Chris popped the question on September 18
"I'm excited, I'm so surprised, I'm thrilled!" she told People. "I never in a million years thought I'd be getting married again, but I also hoped for it!"