Jon Gosselin Claims He Was Offered $1M To 'Fake Marriage' With Kate, But Divorced Her Anyway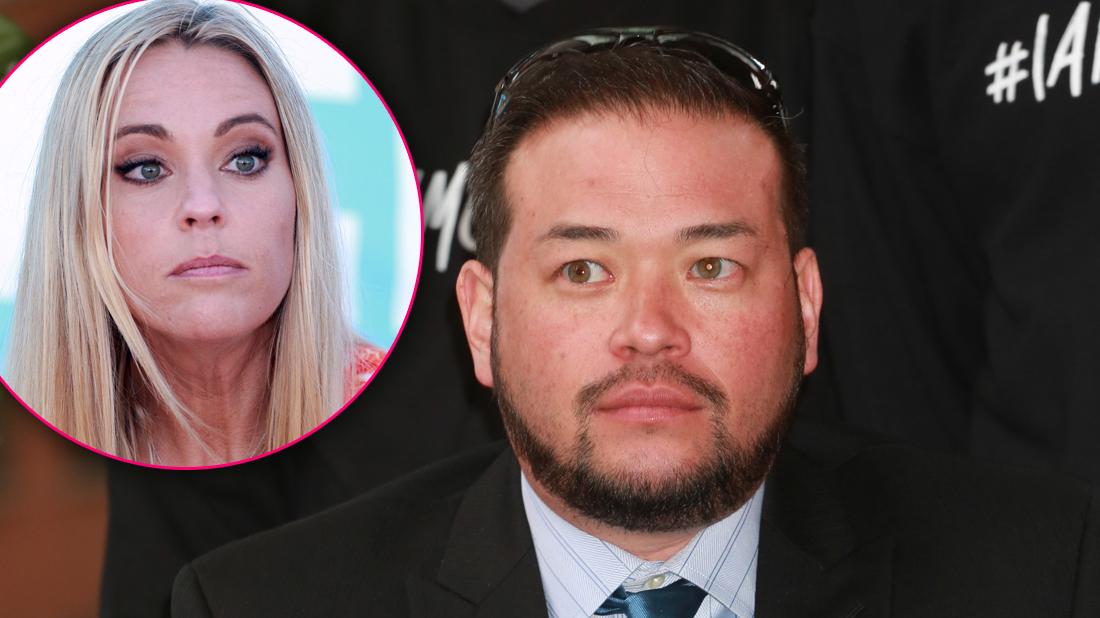 Jon Gosselin claims he was offered more than $1 million by TLC to lie about his failing marriage to Kate, but he divorced her anyway!
The reality TV dad told DailyMailTV in an exclusive interview that the network offered him with a whopping chunk of change to stay with Kate for another two season since the reality show was such a hit.
Jon, 42, who was married to Kate, 44, for 10 years, however, told the outlet he wasn't willing to "live a lie" for the cameras.
Article continues below advertisement
"I left the show so my children would never have to relive our divorce. That's it," Jon said. "I could have made millions of dollars if I would've just continued, took their offer and stayed married for two years."
"And I probably wouldn't even be sitting here today. But I couldn't live with myself. I couldn't live a lie," he added.
Jon claims Kate and TLC "conspired against him" in 2009 after the reality couple's marriage was broken beyond repair.
"I felt powerless," he said.
As their marriage breakdown reached rock bottom, Jon claims the network paid for marriage counseling because they were so desperate to keep Jon and Kate Plus 8 running.
Soon after, Jon says that's when he told TLC he wanted to quit the show.
But TLC wasn't having it.
"They're like, 'you can't.' I'm like, 'well, I've quit many jobs, I can do whatever I want.'"
"I hung a big sign on my gate and I said, 'if crew come in here, you're all trespassing'. And no one came in. So we had a nine month hiatus and I got sued.'
Article continues below advertisement
He revealed TLC sued him for $1.5 million for breach of contract and he ended up settling for $200,000.
The final episode of Jon & Kate Plus 8 aired on November 23, 2009.
Jon admits one good thing that came out of the show was that he managed to secure the financial future of his eight children - Cara, Mady, Aaden, Collin, Joel, Alexis, Hannah and Leah.
RadarOnline.com readers know, Jon is telling all after a 10-year gag order was lifted, which he agreed to as part of the couple's divorce and custody deal in 2009.
In the first part of the interview, released on DailyMailTV Wednesday, he claimed Kate "mentally tortured" their son Collin.
Jon claims he removed Collin from Fairmont Behavioral Health Institute in 2018 after he begged for help in a series of heartbreaking letters.
"Dear Dad, I'm not trying to trick you, but I still love you," Collin, 15, wrote in a June 2017 letter obtained by DailyMailTV on Wednesday, September 17. "I told Mom Kate Gosselin I want to live with you, she said no. But right? She can't choose for me. I'm old enough now, I'm YOUR son, not hers. She was abusive to me after I left your house. I'm sorry. Take this to court because … you're my dad, my savior."
Article continues below advertisement
He added in the letter, which Collin's roommate reportedly smuggled out: "Please help me and let me meet Colleen Conrad, Jon's girlfriend. I'm counting on you to get me out of here. Daddy, I love you. save me. Please come FAST. I love you. Help me. BYE."
Jon claims Collin spent three years "caged" in the special needs institution despite only being diagnosed with ADHD. "Kate … couldn't deal with him," he told the outlet. "He was alone for three and a half years with no parents, all alone. It was inhumane."
The estranged pair had joint custody over their eight children, but recently a judge decided the children should decide for themselves where they want to live.
Now, both Collin and Hannah are living with Jon in Reading, Pennsylvania, while Kate has four living with her. The two eldest have left home for college.
Kate has not spoken to Collin since he left the institute in December 2018, RadarOnline.com previously revealed exclusively.