'Jersey Shore' Star Angelina Pivarnick Sues FDNY Boss For Sexual Harassment, Claims She Was 'Groped'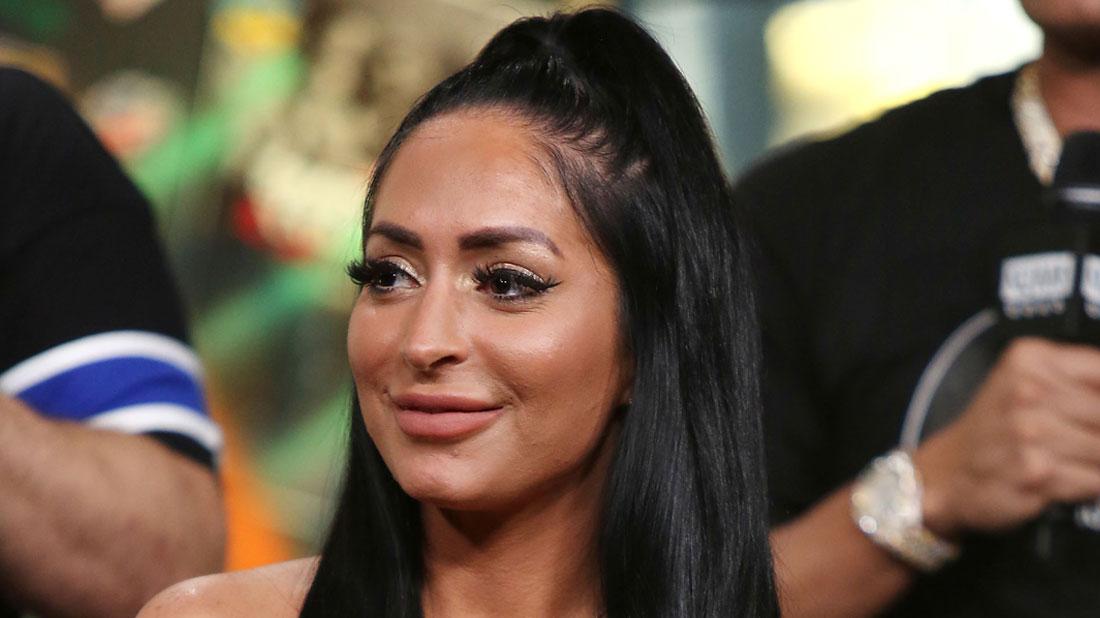 Jersey Shore star Angelina Pivarnick is suing the city of New York and her FDNY boss for sexual harassment, RadarOnline.com has learned.
The MTV reality star has worked as an emergency medical technician since 2016. On Monday, September 16, Angelina, 33, filed the shocking diversity action lawsuit in New York alleging that she has endured "repeated and unwelcome sexual advances" from two male bosses at the Staten Island fire station – and alleged that one groped her.
Article continues below advertisement
According to court documents, Angelina claimed that she has been on the receiving end of "sexually graphic and vulgar terms" by her male supervisor, Lieutenant David Rudnitzky. She alleged that, due to her previous participation on the first season of Jersey Shore and its reboot, Rudnitzky "believed that he could speak to Pivarnick at work in sexually graphic and vulgar terms."
Rudnitzky inquired about the reality star's sex life, and more than once asked how many men she has "f**ked" on the MTV show, she claimed.
Meanwhile, Angelina alleged that she was also subjected to "unwelcome sexual advances" by a second male supervisor named Lieutenant Jonathan Schechter. She claimed Schechter made multiple comments about her "body and physical appearance."
On May 3, 2018, Angelina claimed that she met Schechter in the parking lot outside of the Staten Island fire station, where he allegedly "grabbed and squeezed her buttocks, putting his hand so low that he also made contact with her vaginal area."
Article continues below advertisement
The reality star-turned-EMT added that Schechter allegedly often sent her text messages that included requests of "giving Pivarnick a massage and/or having sex with Pivarnick, despite Pivarnick having communicated to Schechter that she was not interested in having a physical relationship with him."
Angelina also at one point informed Schechter that she had a boyfriend, documents stated.
According to the lawsuit, Angelina filed internal complaints with the FDNY's Equal Employment Opportunity office about both lieutenants, which were "sustained." However, the lawsuit does not state if any disciplinary action had been taken against the bosses.
Since filing the complaints, Angelina claimed that she has been subjected to "retaliation" including "baseless discipline for non-existent fractions" by additional bosses.
In January, the reality star claimed that a lieutenant named Debbie Mellon falsely accused Angelina of speaking disrespectfully and not wearing her uniform. She believed the complaints were made because Mellon "is friends with Rudnitzsky and/or Schecter, and she sought to retaliate against Pivarnick for complaining of their sexually harassing behavior."
Article continues below advertisement
Then, in March of this year, Angelina claimed that Captain Linda Parlamenti threatened to reassign the reality star in addition to asking her "unreasonable and intrusive questions about her health."
In the scathing lawsuit, Angelina claims she is still "suffering" from "mental anguish and humiliation."
The MTV star is seeking monetary damages in excess of $150,000 and is demanding a trial by jury. Page Six was the first to report the lawsuit.
As RadarOnline.com readers know, Angelina rejoined the cast of Jersey Shore: Family Vacation in 2018. She is currently engaged to fiancé Chris Larangeira.
Two days after filing the lawsuit, Angelina posted a touching Instagram in honor of her fiance.
"My darling, no matter what we always have each other's backs. And that's what makes us resilient. People can say what they want and just as long as they want but at the end of the day we are sooo strong and that's all we need at the end of the day," she captioned the photo.
She continued: "I'm happy I get to live this crazy life with you babe @chris_e_piss_e.. your (sic) all that makes sense to me and u keep me sane when sometimes all I wanna do is break. I love u. Thanks for being my best friend chris. Thank you for being the best daddy to our fur-babies because In the end family is all that life is about."